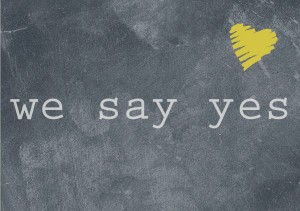 Christmas is right around the corner, so are many lucky fingers about to get a sparkly ring put on them. Here are some great easy recipes for a combo Engagement/Holiday Party. A double celebration and a party with so many fun decor and food items to include for the happy couple and guests!
1. So easy to make
2. Replace the North Pole Tag and make one of the couple's name who got engaged
3. A twist on alcohol
4. Instead of Christmas Cards put photos of the couple
5. Instead of the snowman on the tag for these favors add a picture of the couple
6. The guys will love this
7. Have everyone write their wishes for the couples marriage and put them in the ornament
1.creativeholidaygiftideas.blogspot.com 2. www.karaspartyideas.com 3.www.scarymommy.com 4. www.luxefinds.com 5. www.3.p.blogspot.com 6.sewmanyways.blogspot.com 7. www.pinterest.com
Love,



Want to create her dream marriage proposal? We have the perfect way. Contact The Yes Girls to get started on your personalized marriage proposal, wedding plan, vow renewal, anniversary or date night today! We're so excited to work with you!