Maybe I'm just SUPER, OVER THE TOP ANXIOUS, CAN'T STOP THE BUTTERFLIES excited for Kyle to come home from deployment on Tuesday that all I can think about is romantic dates and all little things I can't wait to do together when he gets home. To play off my lovestruck mind today, here is a simple yet delicious Friday treat for you and your love. Easy as 1-2-3. Happy Friday!
Soup, Sandwiches, and Sweets For Your Date Night.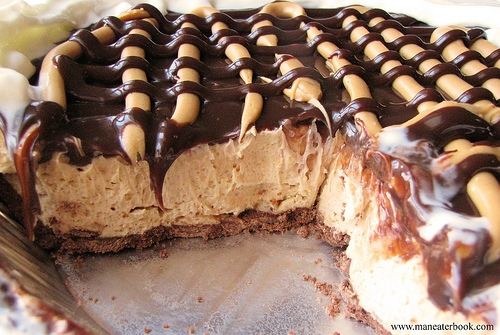 1. Soup: Creamy tomato soup in a mug
2. Sandwiche: Grilled cheese made from Havarti and Monterey Jack cheese, Sourdough bread, with Fresh Basil and Honey!
3. Sweets: Hot fudge peanut butter pie…um…yes please!
Enjoy your weekend! I'll be counting down the days…
Love,

Photo: Peanut Butter Pie from maneaterbook.com


Want to create her dream marriage proposal? We have the perfect way. Contact The Yes Girls to get started on your personalized marriage proposal, wedding plan, vow renewal, anniversary or date night today! We're so excited to work with you!