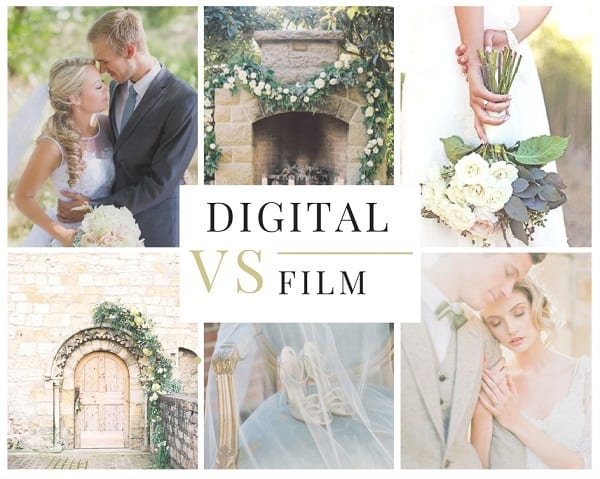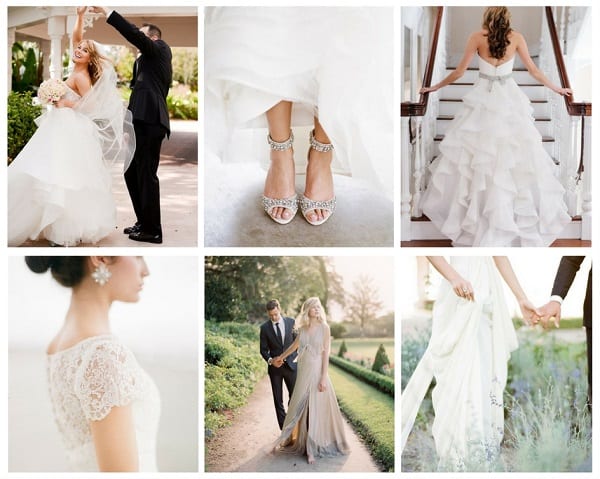 Photography is one of the most important parts of a wedding, because it's the only part that will last for generations after the wedding is over.  It's crucial to find a wedding photographer with a style that you love.  If you're thinking about displaying pictures, posting them on social media, or even just admiring them yourself, you don't want to be looking at amateur work where your faces are blurry or washed out.  You want all the perfect moments captured: your first kiss as husband and wife, the first look, the grand exit… while you may not realize you want them, they are definitely moments you would ultimately regret not having documented.  So how do you choose the right photographer for you?
One of the main decisions when choosing a photographer is deciding whether you want your images shot digitally or through film.  What's the difference?  Digital photography is quicker.  The photographer can take multiple shots at once, capture quick moments, and change settings quickly per picture to ensure they get the perfect shot.  Depending on the style the photographer prefers to shoot, images are usually sharp and have decent contrast.  While images are usually edited, sneak peaks can be available immediately to post on social media or to send to friends and family that couldn't make it.  Color ranges can be displayed much easier through digital photography.
Film, on the other hand, takes time to set up each shot.  Since each images is recorded on film, you have to get the settings right the first time to get the perfect shot.  Film generally has its own range of colors, and therefore can alter the colors of your wedding slightly.  While images are not available the day of, the end result is stunning.  Film can create the fairytale-like airiness that so many couples dream of.
So, which is right for you?  That's for you to decide.  If you're having trouble deciding, here's my rule of thumb: research photographers on Instagram. They put their best work out there, and you can also see what other people post by them.  When you find a style that you like, go with it.  You will always be drawn back to the style that's most "you", so ultimately, you won't regret your choice.
Image Credits (From top left): TreCreative / Ashley Keleman / Tessa Barton / Melissa Beattie / Live View Studios / Sally Pinera / Disney Weddings / Christina Mcneill / Sarah Jayne Photography / Sarah Donaldson / Jen Huang / KT Merry


Want to create her dream marriage proposal? We have the perfect way. Contact The Yes Girls to get started on your personalized marriage proposal, wedding plan, vow renewal, anniversary or date night today! We're so excited to work with you!