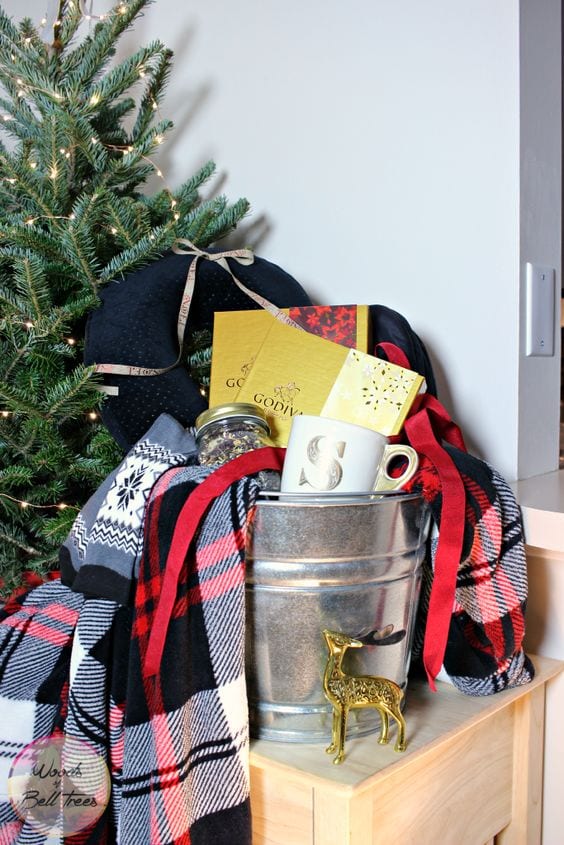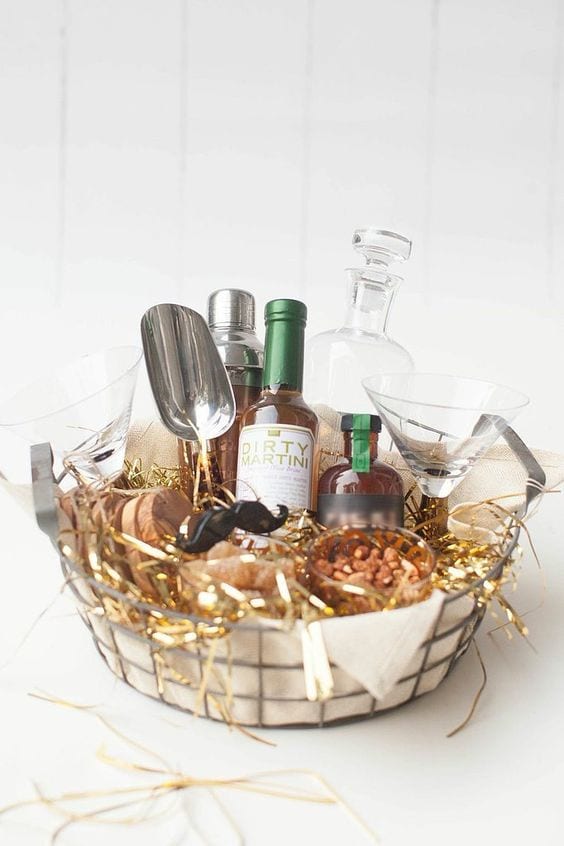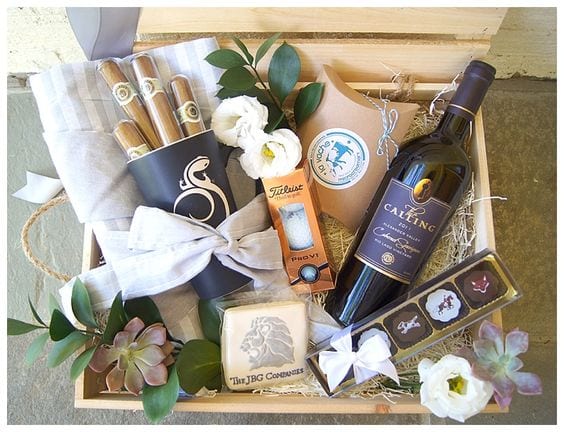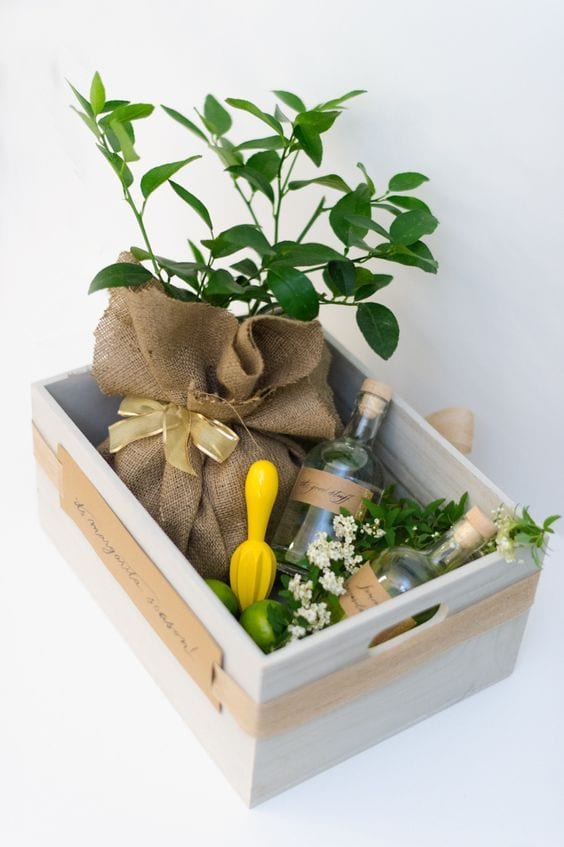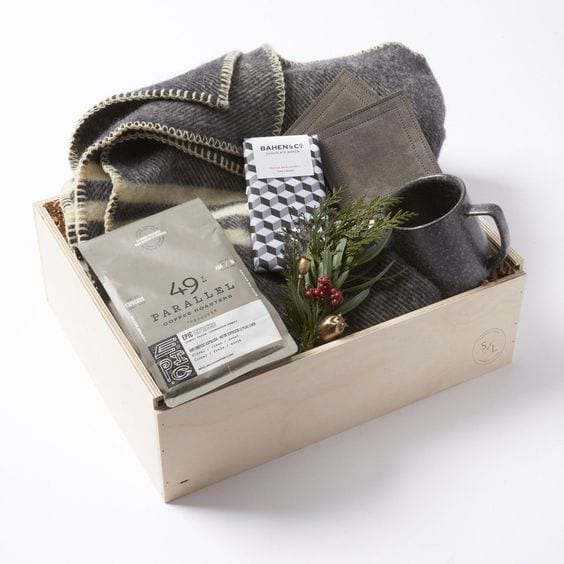 Gifting for anyone can be a tedious task if you're not properly prepared or if you haven't known the recipient long enough to know exactly what they would like.  Gifting for couples means double the stress of trying to find the perfect gift, plus the added pressure of combining the gifts in a way that's not awkward or cheesy.  So what on Earth do you give a couple that fits these requirements?  My personal favorite gift to put together is a gift basket.  Why?  You can put together relatively cheap odds and ends and come up with a perfectly finished product that will make the recipient think that you put a lot of effort (and money) into such a thoughtful gift.  Here is my secret recipe for the perfect couples gift basket:
1.  Something for Her
Start by thinking of her likes and interests.  Let's say she loves to cook.  In this case, I would start my gift basket by picking out an interesting and aesthetically pleasing cookbook for her portion of the gift basket.
2.  Something for Him
Next, add something that's particular to his taste.  My go-to for any man is a nice bottle of bourbon.  If he's not into drinking, you can use cigars, playing cards, or anything manly that is still pleasing to the eye.
3.  Something Edible
Cellophane bags of caramel corn, cookies, caramels, etc., are perfect for making the basket look abundant and sophisticated.  Bars of chocolate are also lovely, just steer clear of "Dollar Candy" such as the typical candy you can find at any Walmart or drug store.
4.  Something for the Home
A nice candle, blanket, bottle opener, mule mugs, or a coffee table book (if books are not already used for a different portion) can add depth to the gift, since home decor or tools can be for both men and women.
5.  Something to Do
To add excitement to the gift, I like to add an activity for the couple to do together, such as a cocktail recipe to create (to go along with those mule mugs), or a cozy date night idea (a reason to use that blanket!)
Lastly, find the perfect basket (I like wire baskets or wooden crates) and fill with paper shreds.  Place each item neatly in the basket, add finishing touches such as a bow and hand-written tag, and Voila…the perfect couple's gift basket!
And of course, being the Number 1 Romance Experts, we have thought of all these wonderful things and put them into one convenient Gift Box just for you. Our Love Gift Box has a Qalo Ring for him, a beautiful rose gold necklace for her, something edible, something for the home, AND something for the couple to do together. You can send this awesome gift box as a Holiday present to your favorite couple here: https://theyesgirls.com/love-gift-box (pssst- it can also double as a gift for your wife guys, so don't be shy! We will even send it to her office for you so that you get double brownie points with the public display of affection!)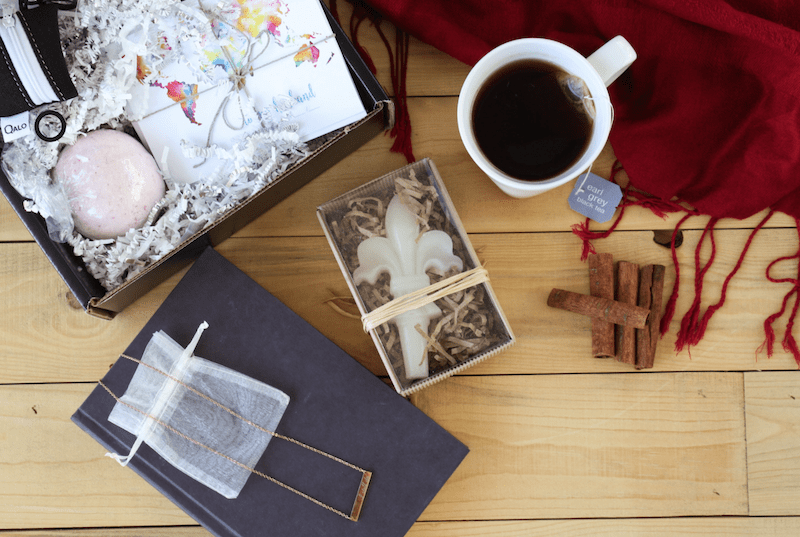 Image Credits: Woods of Bell Trees / Style Me Pretty / Marigold and Grey / Style Me Pretty / Simone LeBlanc


Want to create her dream marriage proposal? We have the perfect way. Contact The Yes Girls to get started on your personalized marriage proposal, wedding plan, vow renewal, anniversary or date night today! We're so excited to work with you!