We've all heard the joke "Ring by Spring" that usually ignites around college campuses but in the spirit of Spring time and Easter just around the corner, we pulled together some of our favorite Spring time proposal inspiration for those of you planning to pop the question over the next few months! Colorful, bright, cheerful and captivating are the words I'd used to describe these spring time engagements! Of course if you know someone that would like help with organizing their proposal, please send them The Yes Girls info. Happy proposing!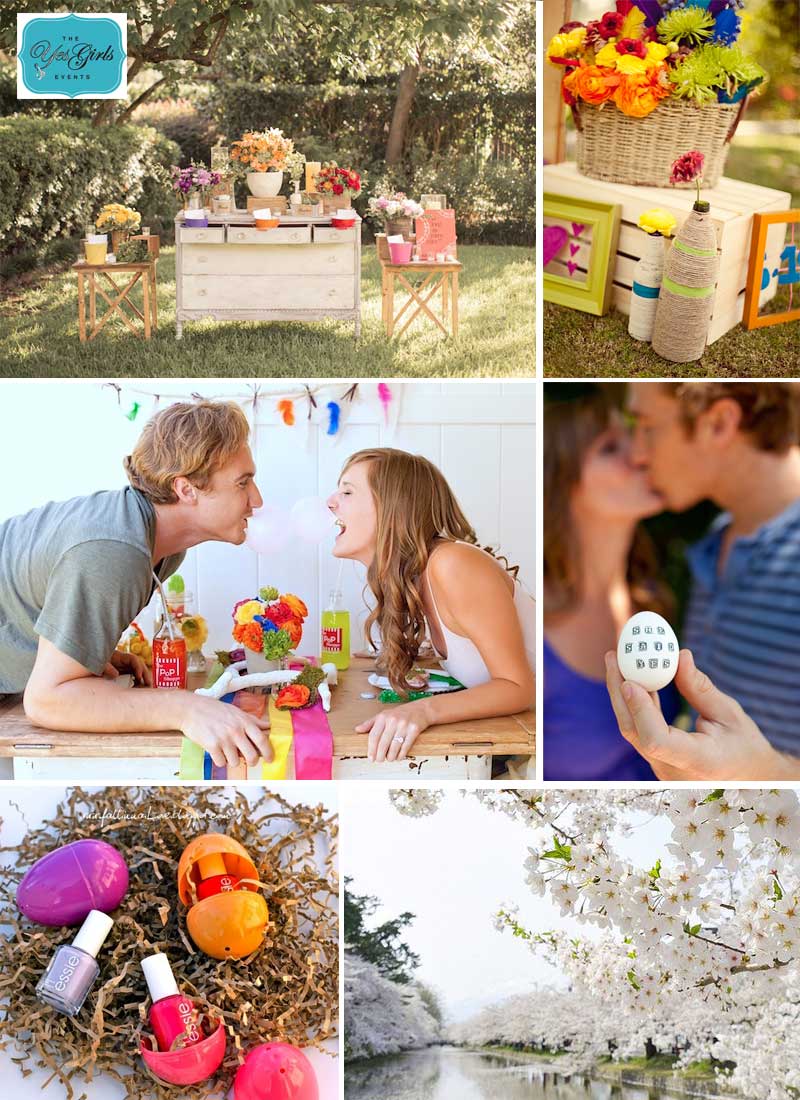 Photos: Houton garden proposal from The Yes Girls / Egg and colorful engagement shoot from The Yes Girls / Easter Egg nail polish from fall in naive / Cherry Blossoms in DC from Flickr


Want to create her dream marriage proposal? We have the perfect way. Contact The Yes Girls to get started on your personalized marriage proposal, wedding plan, vow renewal, anniversary or date night today! We're so excited to work with you!