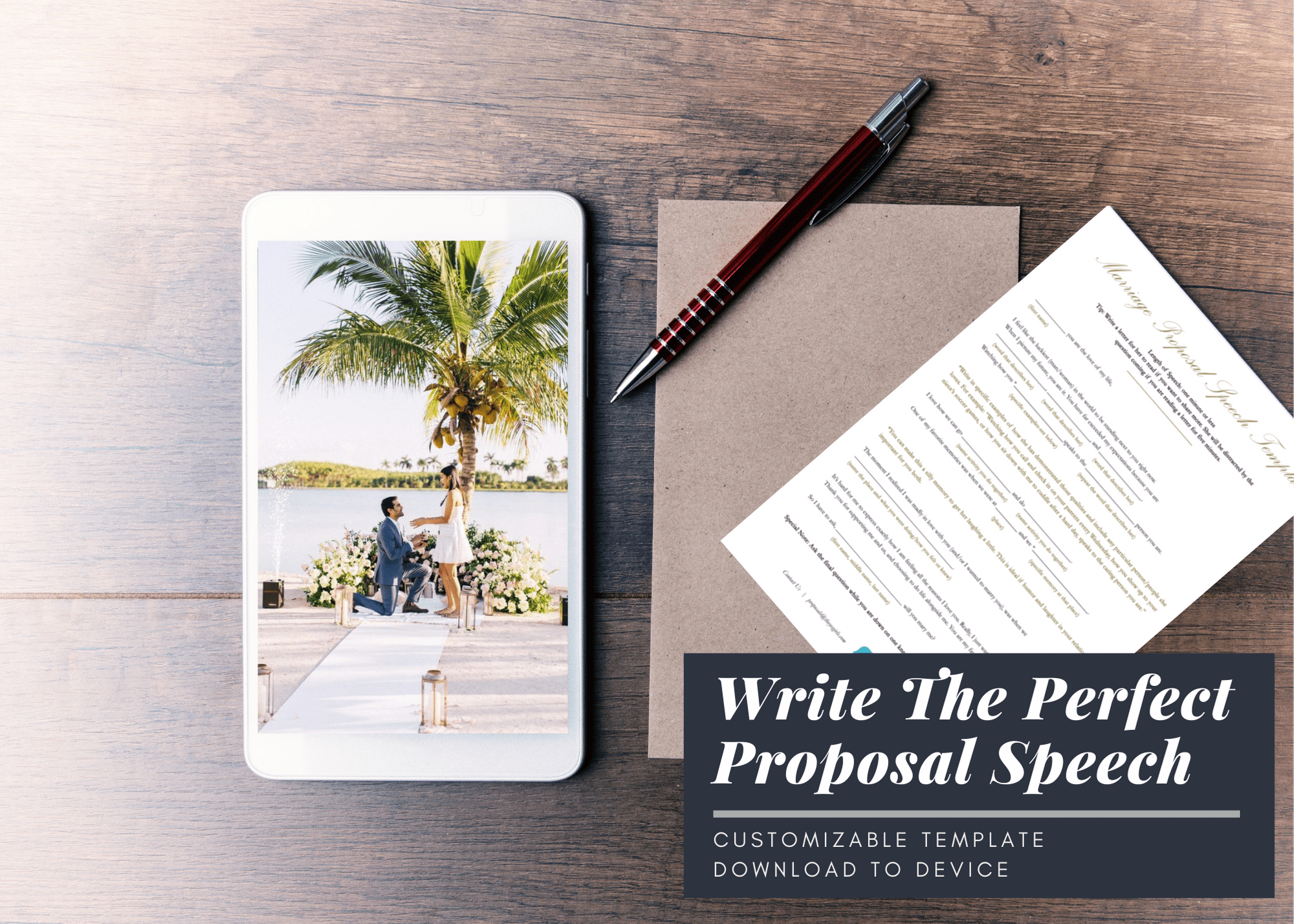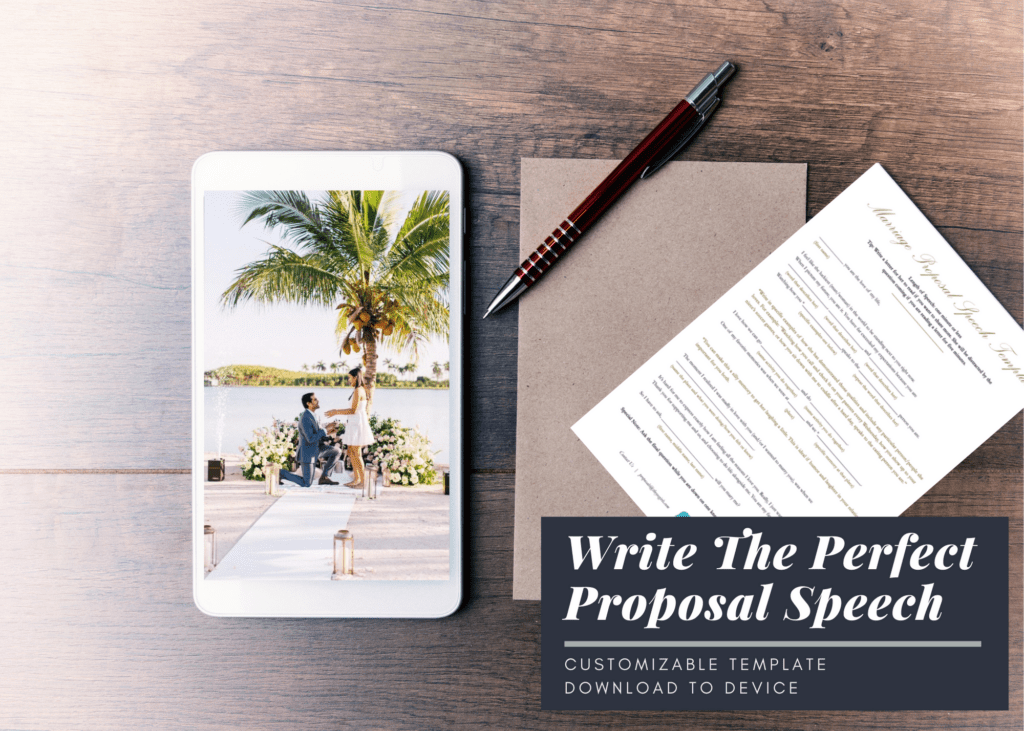 Easily fill in your relationship's important details for a proposal speech your partner will always remember! 
Your downloadable/printable proposal speech template will be available immediately upon purchase.
You're about to save valuable time AND give her the proposal speech of her dreams!
***Please read and accept our Terms and Conditions before clicking on the send button.