Couples' FAVORITE Resource For Date Night Planning, Relationship Tips, Check-In Questions for Connecting, shared calendars, and more created by relationship experts.
This planner is the perfect gift for an anniversary, engagement, or to strengthen your daily connection. Who's it for? Committed couples and marriages of 30+ years. Being intentional never gets old. Plus it's less than the cost of 1 date night!
Why have an okay relationship
when you can have an exceptional one?
ring
---
 Wow! The Color, Artwork, Stickers, and Content throughout…I'm Obsessed!
"We literally schedule everything and yet sometimes my spouse gets the short end of the stick because I forget to schedule time for him like I do everything else. I can't believe how every detail of the planner was thought through. It's so beautiful and then all of the monthly topics and the amazing stickers make everything more fun for both my husband and me to participate. " – Lindsay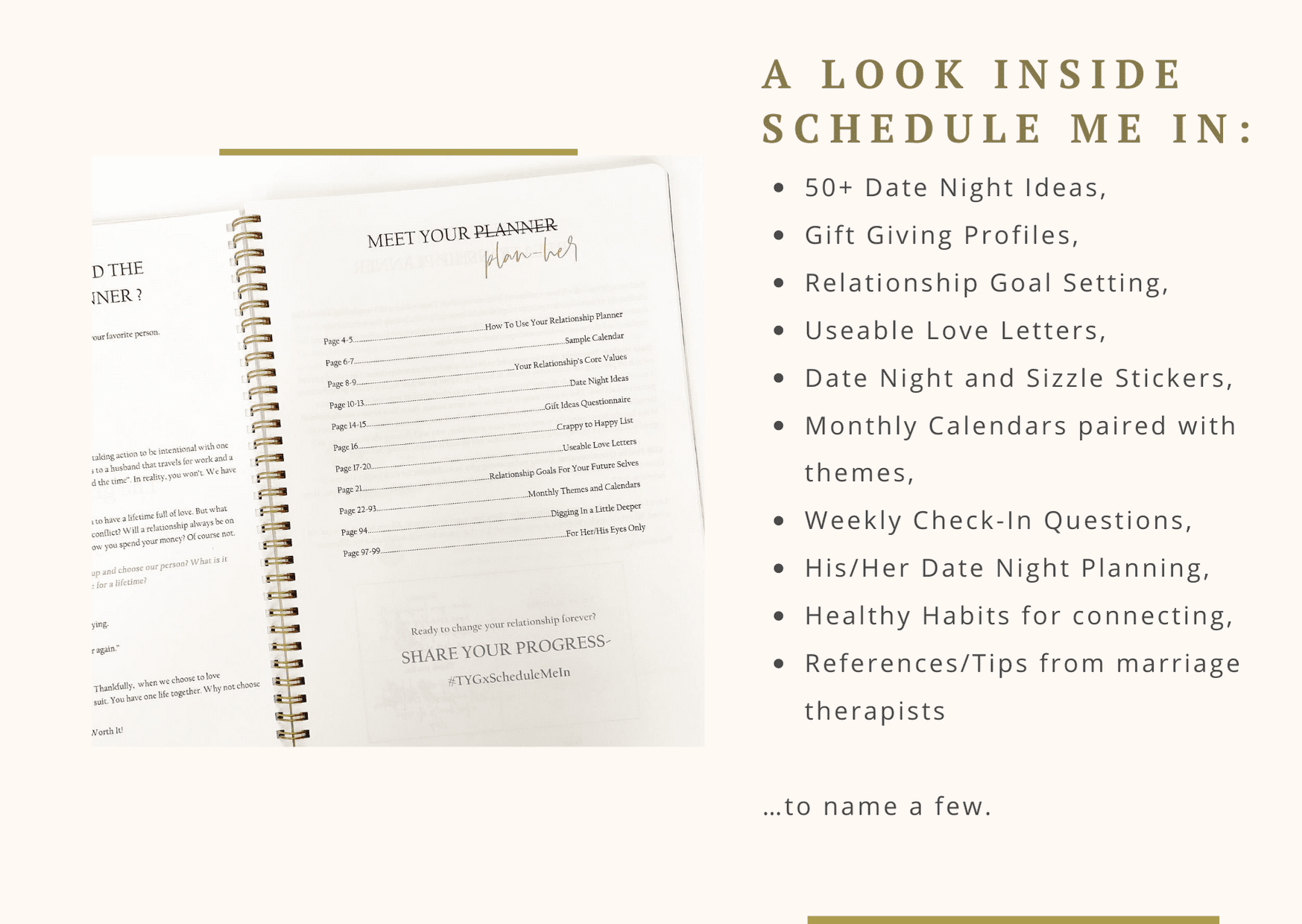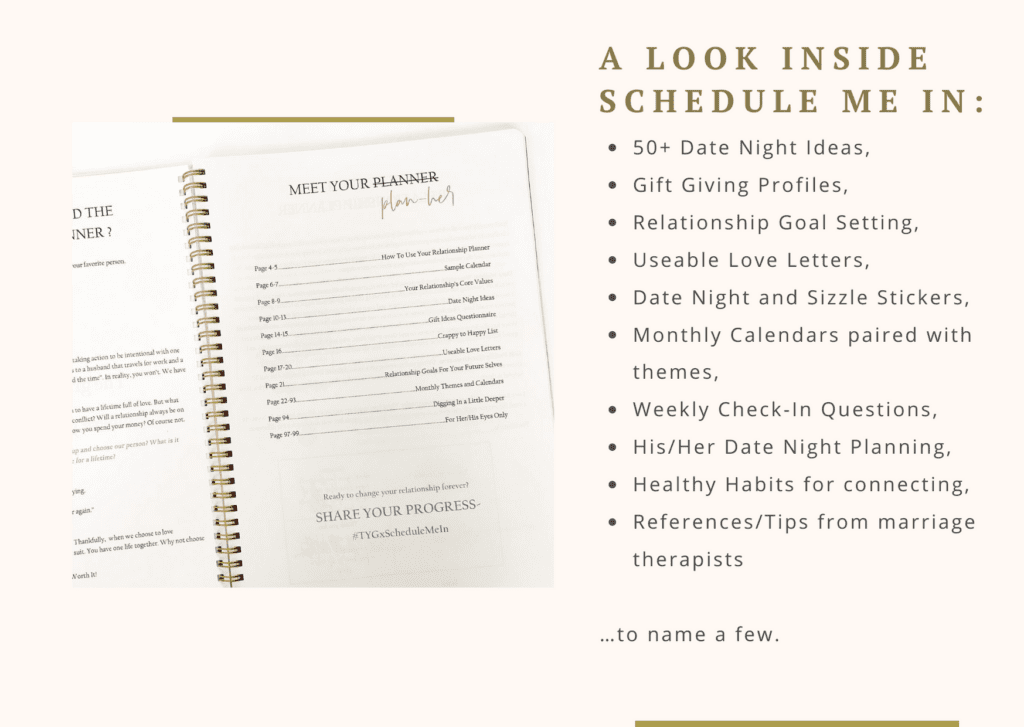 —
Join the community of couples who are being intentional in their relationships!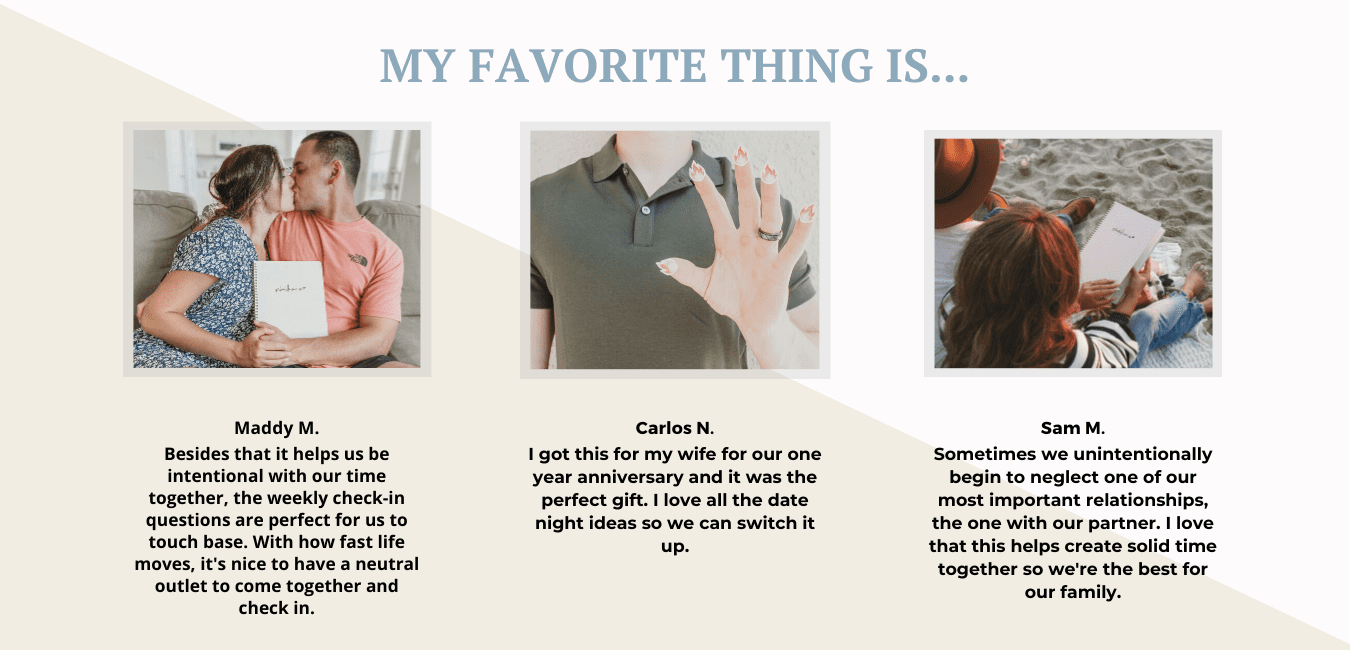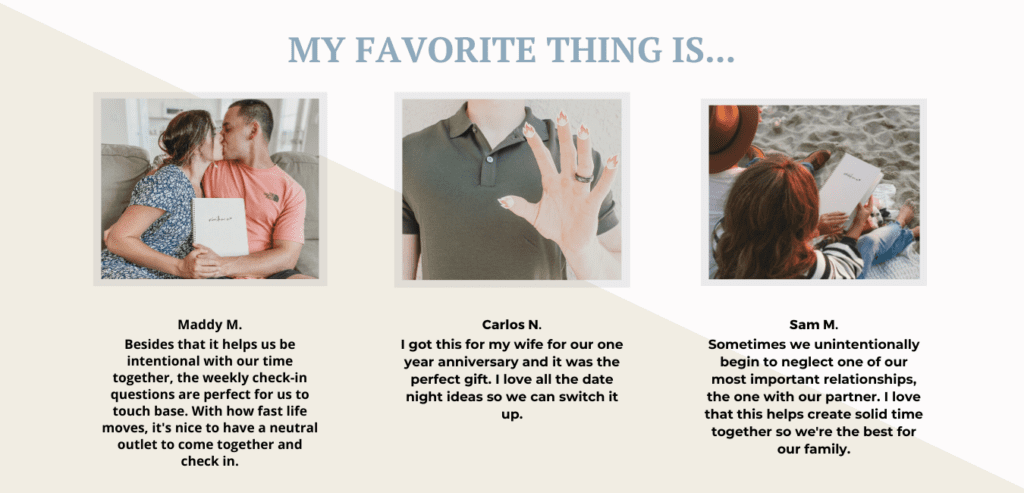 Obsessed and In Love 

"I AM OBSESSED WITH THIS PLANNER! I couldn't wait to get my hands on one and start!" – Bailey

---

Follow along for more relationship fun @schedulemein
I love everything about this planner – from the intentional conversation starters, to the actual planning it creates, it reminds us to put one another first in this busy busy season!!!
I THOUGHT THIS WOULD BE A PRETTY JOURNAL. THIS IS SO MUCH COOLER AND MORE EXTENSIVE WITH ALL THE DATE IDEAS, PLANS, GREAT QUESTIONS, ETC. I NEED THIS! SAYS THE GIRL WHO HAS BEEN MARRIED FOR 12 YEARS. EVERYONE SERIOUSLY NEEDS THIS!
As life changes and gets busier, sometimes we unintentionally begin to neglect one of our most important relationships, the one with our partner. Without solid time together and a strong foundation, we can't be the best for our family. I love that this is only focused on being intentional and creating special time with your significant other!I especially love that it offers great ideas and makes it fun to do together! We can't wait for our first date!
Write A Review