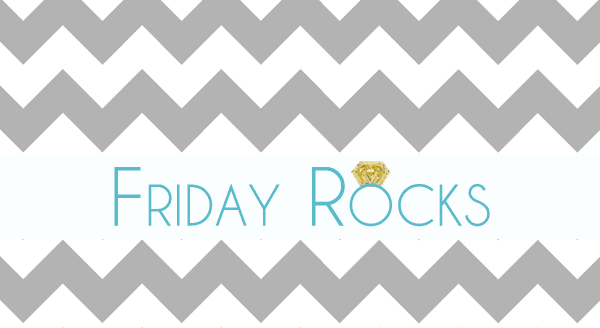 Are you looking to buy an engagement ring? Are you wondering what you will do if you don't have any clue about diamonds or pricing? Well, you can check Yelp and find the best jewelry stores NYC!  I've been doing the research… and I found that ID Jewelry, a reputable jewelry store on 47th Street, NYC, has what you are looking for! Now, let's talk about what's popular? Some of my favorite engagement rings include the Cushion Cut Halo, Rose Gold (in many different shapes), and you can't go wrong with the Classic Solitaire engagement rings… check them out!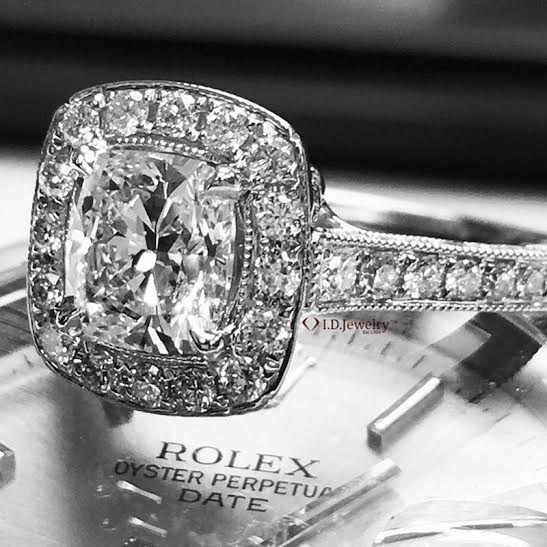 This Cushion Halo Ring is, in my opinion, the favorite among all of them! It features a cushion diamond center stone surrounded by a halo frame of smaller diamonds, giving the ring an extra sparkle!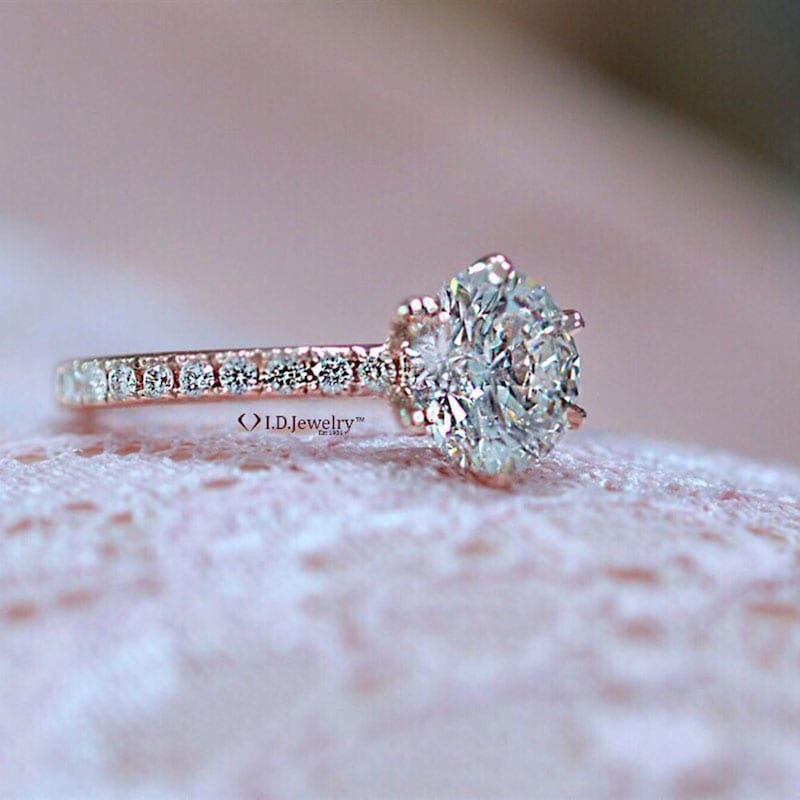 Rose Gold Diamond Engagement Ring. Rose Gold is also very popular now, and many brides choose it as the metal for their setting. The shapes and carat varies depending on preference and budget.
The Classic Solitaire is a ring that has never lost popularity. It is the choice of most former bachelors and many brides to be. As you can imagine, many times bachelors don't know much about engagement rings, so they go for the traditional solitaire.

Furthermore, if you don't know where to start the engagement ring shopping journey, then ID Jewelry is the place to go. This jewelry store has been in business for 30 years with great reviews all over the internet, and they have great customer service that will assist you and educate you about diamonds. In the end, you will be happy and satisfied because you will fully understand what you are paying for. Last but not least, ID Jewelry carries GIA Certified Diamonds, designer engagement rings settings, and also customizes engagement rings for you. Whatever ring you choose to represent your commitment and love, it is important you feel happy and comfortable through the shopping process. Visit jewelry stores in NYC's Diamond District to find the ring of your dreams but make sure you go to the right people!


Want to create her dream marriage proposal? We have the perfect way. Contact The Yes Girls to get started on your personalized marriage proposal, wedding plan, vow renewal, anniversary or date night today! We're so excited to work with you!