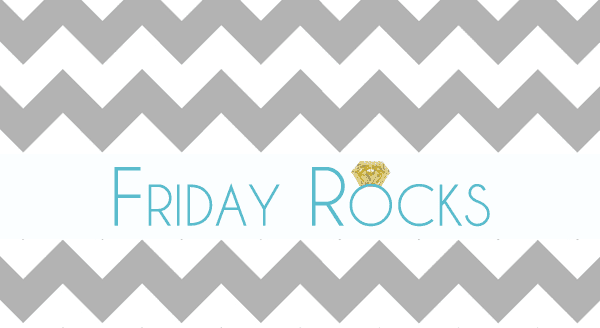 And it's here again… FRIDAY, and I'm not complaining! Today's post is featuring well-known designer jewelry from Tacori. The rings are all from the new beautiful Tacori collection, RoyalT. All of the pieces are extremely extravagant and creatively designed with so much detail. I love these rings because of the clean cut lines and all the shiny diamonds- what girl doesn't love her diamonds?! Check these out…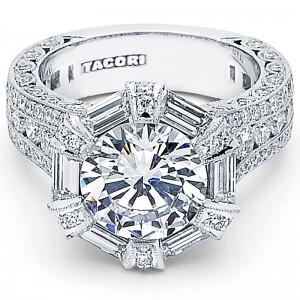 Tacori engagement ring with 3.30ct. diamonds in a platinum setting and a 3.50ct. round diamond center from the RoyalT Collection.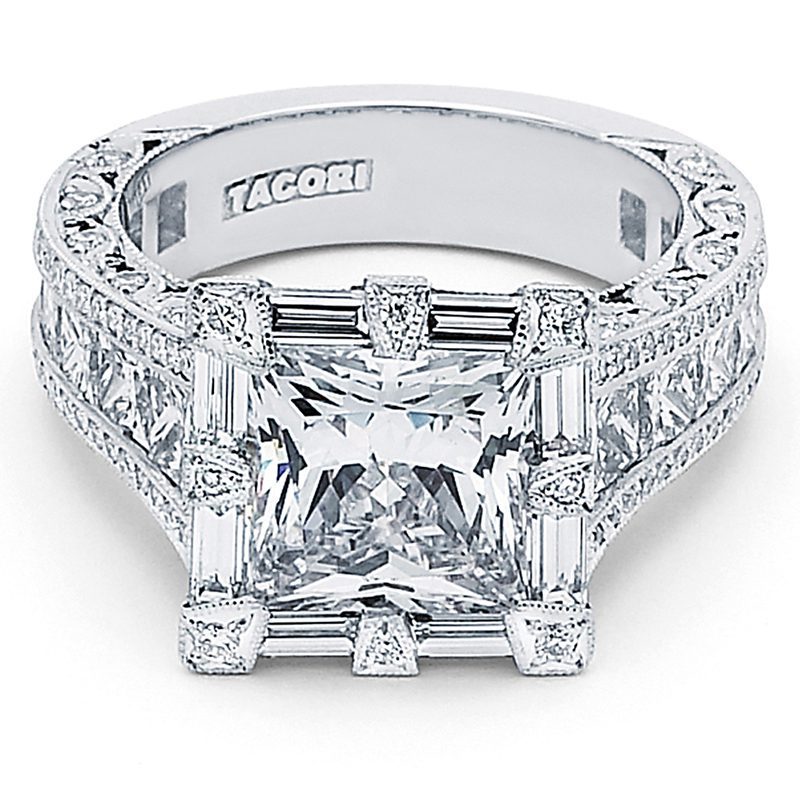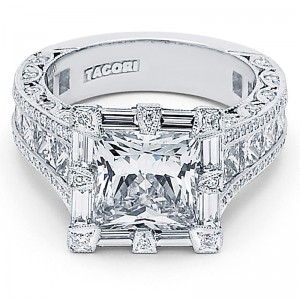 A 3 carat princes cut center diamond surrounded by baguettes of diamonds on the crown. Pave set diamond details on either side of the Platinum band. Diamond crescent windows of light are shown on the inside profile.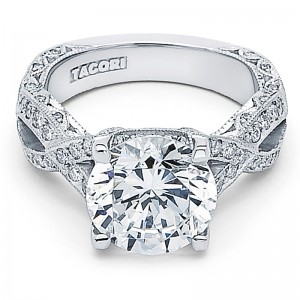 Platinum engagement ring from the RoyalT Collection by Tacori features a 4ct. center diamond with 0.87ct pave diamond along the setting.