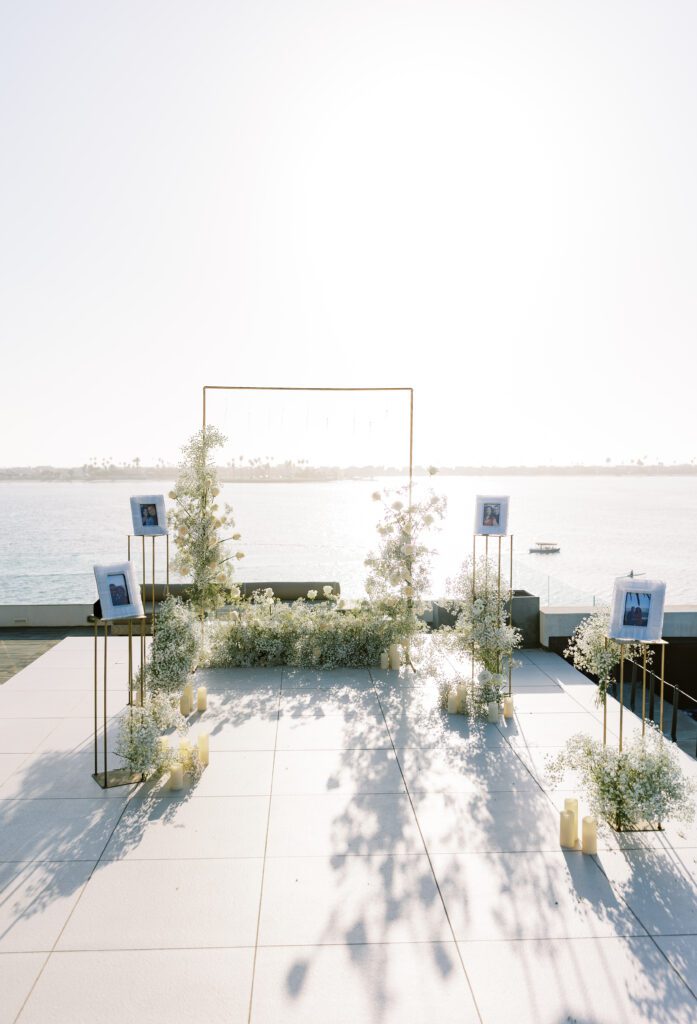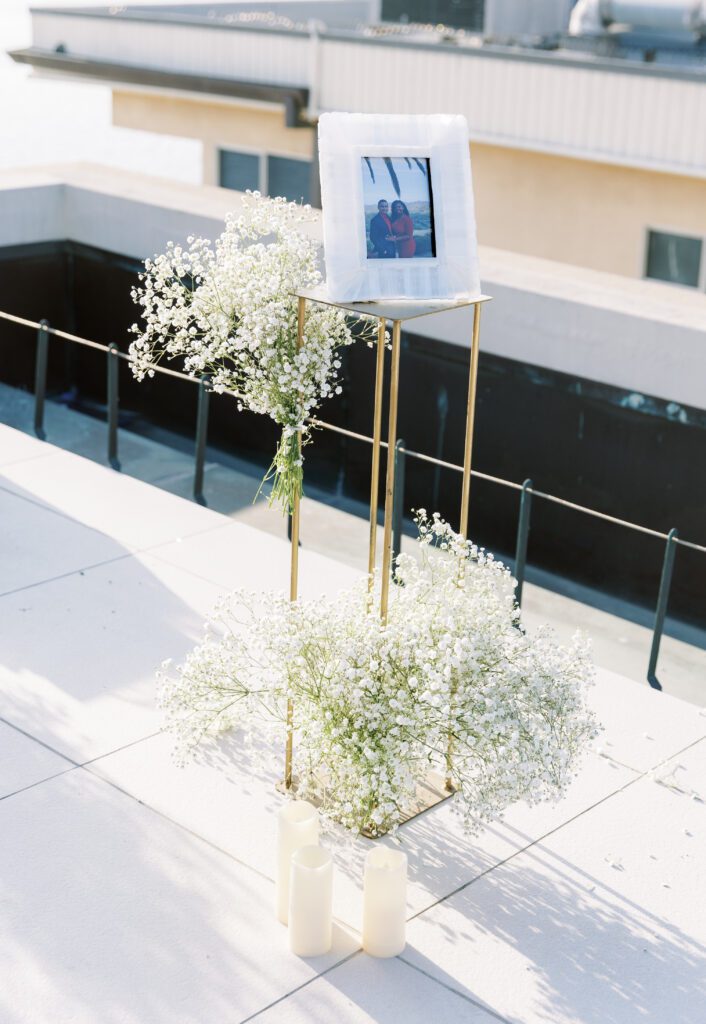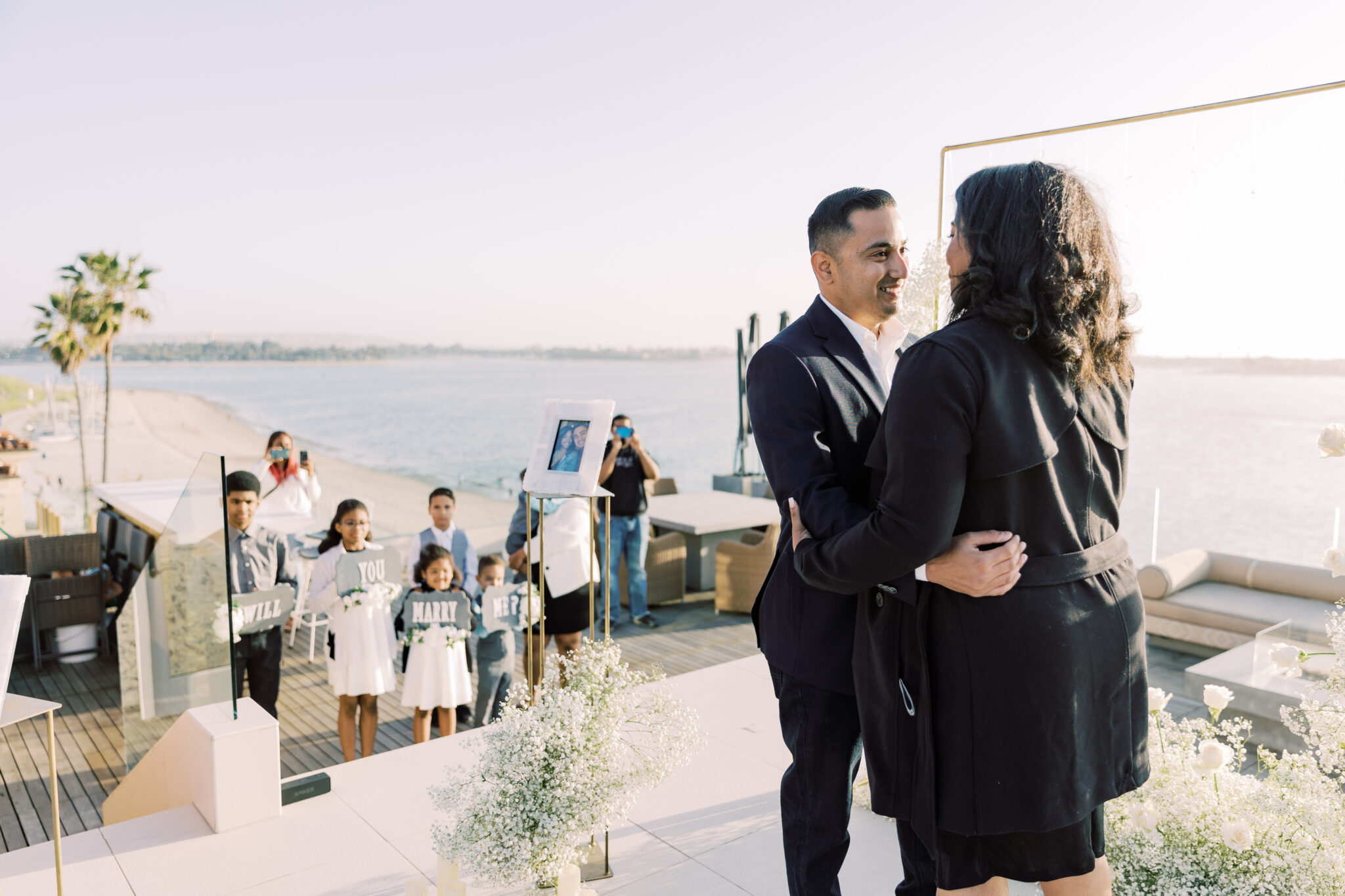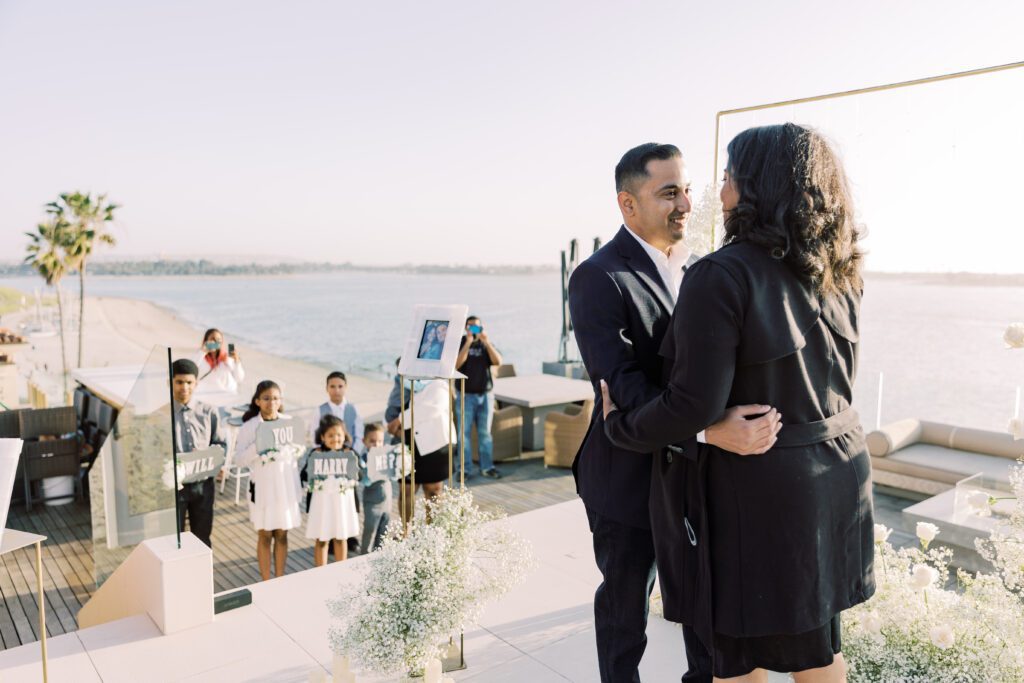 We loved working on this Disney Frozen themed marriage proposal that took place in sunny San Diego, CA. A theme is always a fun idea for a marriage proposal because it speaks directly to that person and adds a very personal touch that only the couple understands. Carlos came to us wanting to propose to his girlfriend Alessandra in a fun and unique way. Since the couple wanted their children to be involved in the proposal, we knew this themed proposal would not only be loved by Alessandra, but also their sweet children.
This proposal took place at a private rooftop location overlooking Pacific Beach. As Alessandra entered the space, she was completely blown away by not only the gorgeous ocean views, but also the amazing set-up that was right before her eyes.  The focal point of the set up was a structure with beautiful white growing flowers and fake icicles hanging from the top, which gave off that "frozen" feel.  Leading up to the structure, were smaller crystal frames on pedestals that displayed the couple's favorite memories together from the last two and a half years. Additionally, glowing candles lined the aisle creating more of a dramatic look.
To bring this theme even more to life, the song "Frozen" by Sabrina Claudio was playing from a speaker as the couple walked down the aisle. When the couple made it to the end of the aisle, Carlos got down on one knee and popped the question. Off to the side their families and children watched them in this very special moment. Their cute children were each holding a sign that spelled out "Will you marry me?" The couple enjoyed the remaining moments of the evening listening to music and celebrating with their loved ones.
Congratulations Carlos and Alessandra on your engagement. We are so excited for you!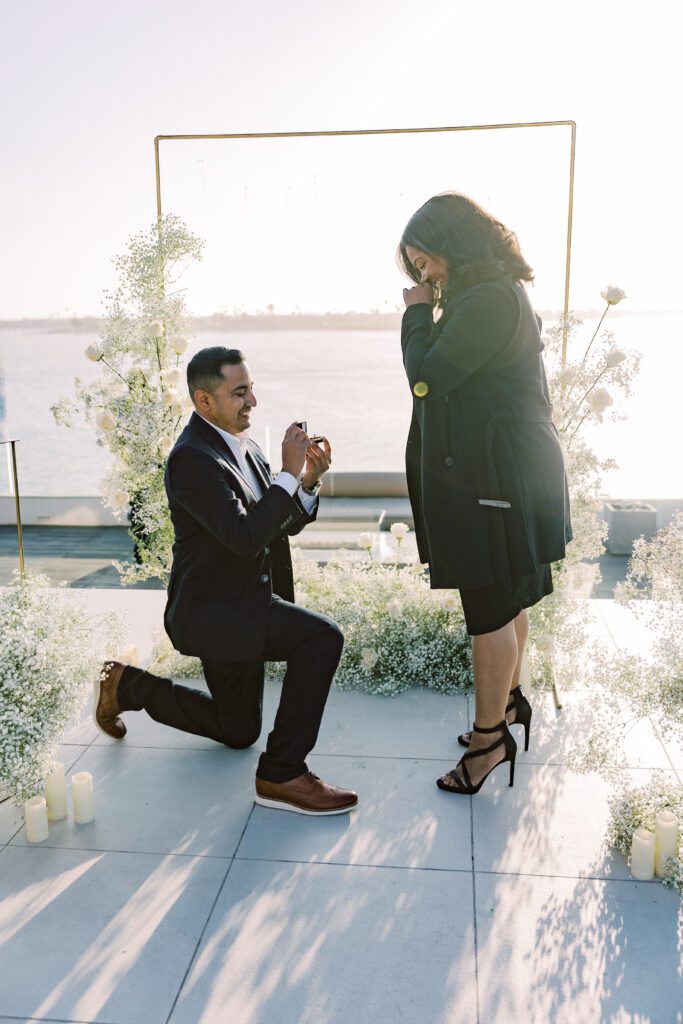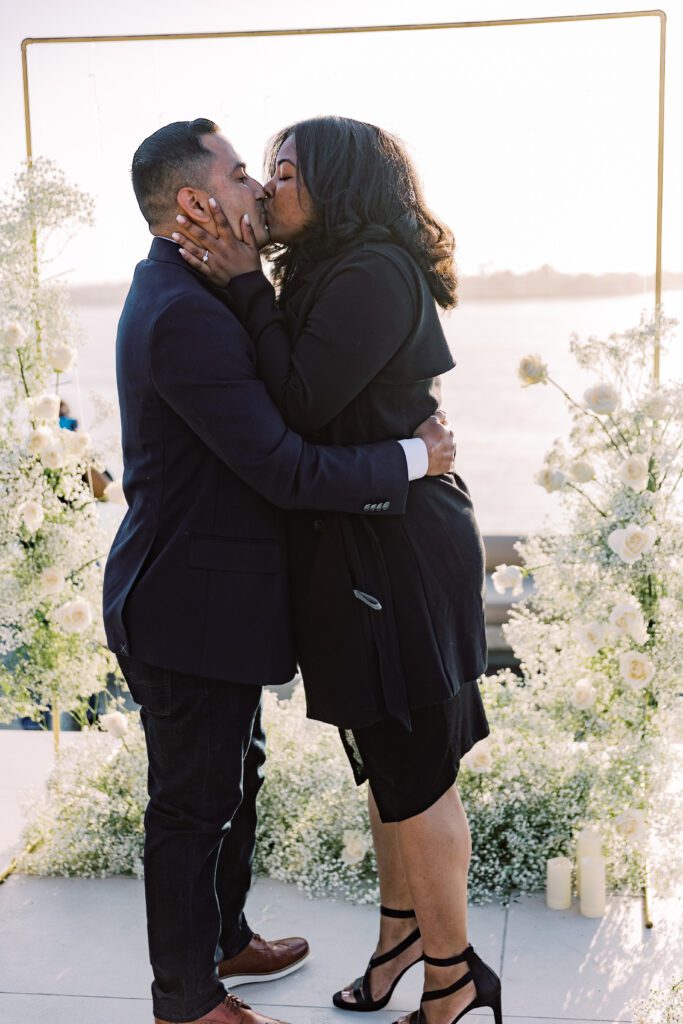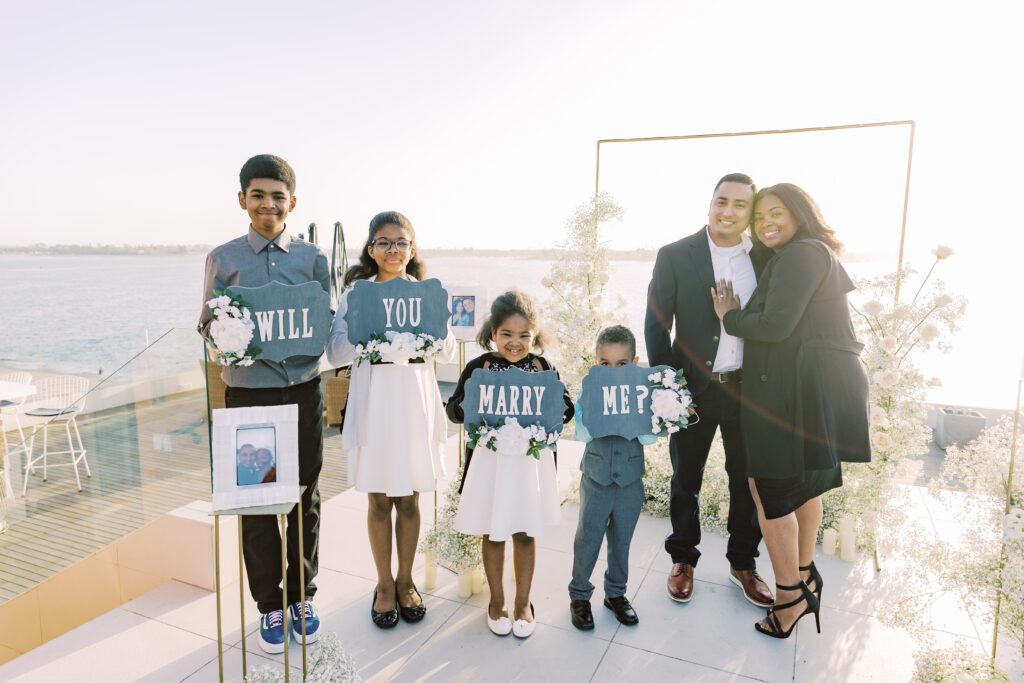 Proposal Ideas and Planning: The Yes Girls | Photography: Jessica Rice Photography