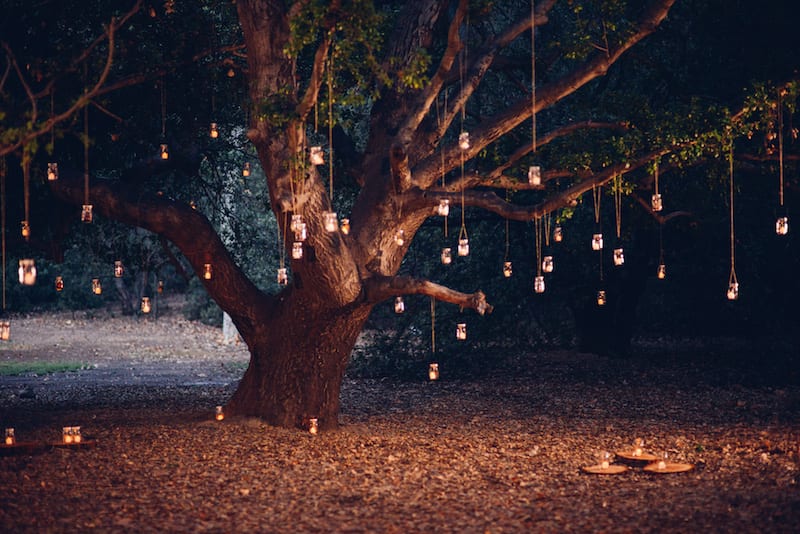 Light Up The Night + Dance With Me
Christian's girl, Dianne, has always begged Christian to slow-dance with her. He is always denying her and saying that he "can't" dance. But for his proposal Dianne's dreams came true! Dianne thought she was going to the park with some friends to check out an engagement shoot location (for her just engaged friend), but in fact her girlfriends escorted her right to Christian who was nestled under a gigantic oak tree filled with a hundred hanging mason jars! Christian invited Diane to slow down for the first time to an acoustic rendition of "Shut Up and Dance With Me" (side note- I have never liked the song so much after hearing the acoustic version) and as the song came to a close, behind him trickled in both their families! A couple of the family members held a sign that read "WILL YOU DANCE WITH ME FOREVER?". The couple finished their first slow down under the stars and then he got down on one knee and popped the question!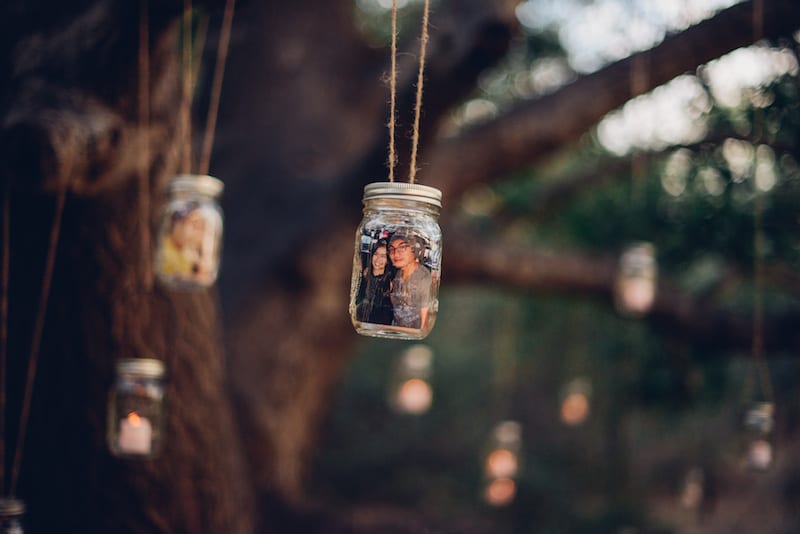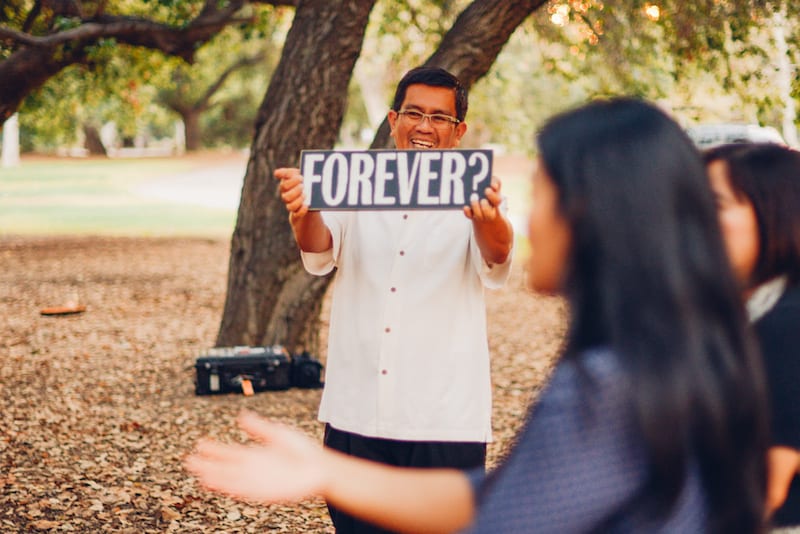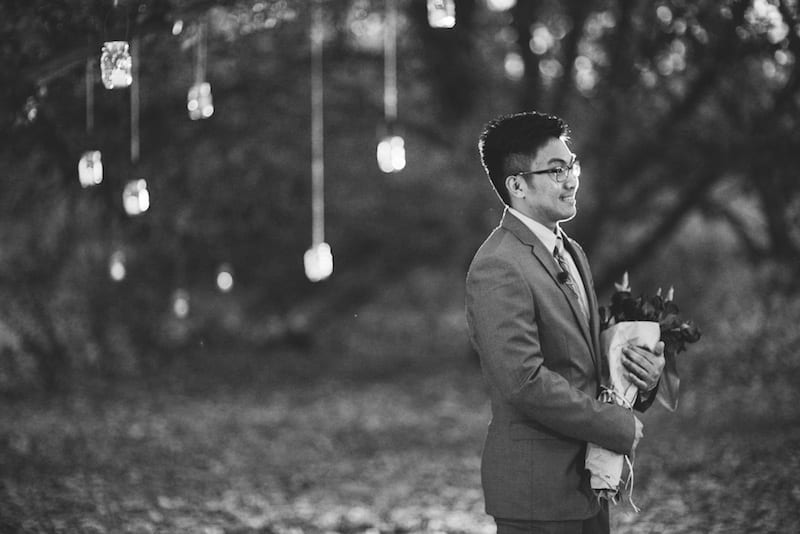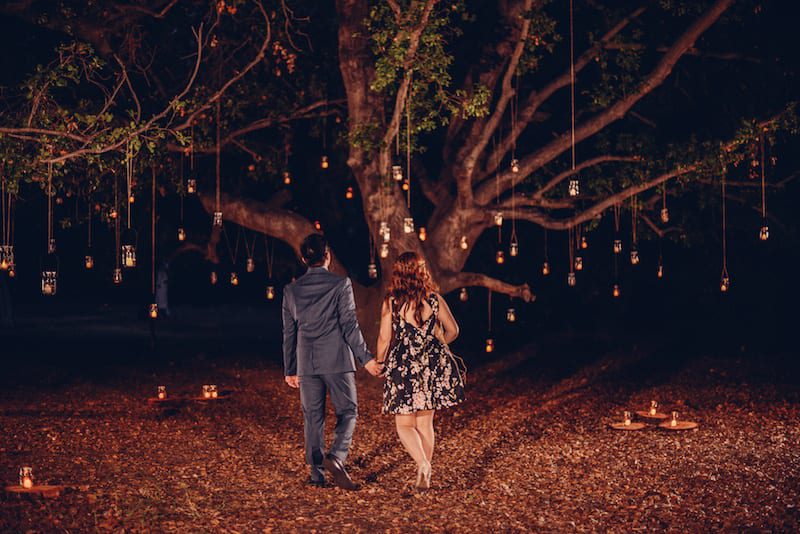 Christian and Diane share their first slow dance!
May you have a thousand more slow dances over your lifetime! Congrats again you two!
Vendor Love:
Orange County Proposal Planning: The Yes Girls Events
Photography: David Parks Photography
Videography (coming next week!): Boffo Video
Engagement Ring: Robbins Brothers, Mission Viejo
Guitarist/Singer: Kate Johnson