Someone pinch me please because I am coming up on year 13 since starting The Yes Girls. My once little baby business is now a teenager! Below, I share 6 tips if you're considering starting a proposal planning or event planning business.
About Starting My Proposal Planning Business, The Yes Girls: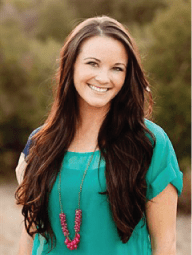 When I started The Yes Girls, I was 22 years old with no entrepreneur experience; except for I was that kid that hand-made scrunchies and then walked around my block selling them to my sweet neighbors.  Not only did I have a learning curve of starting a business but creating an industry. Wedding planning existed but proposal planning? No one was doing it, so it really was starting from scratch.
Launching The Yes Girls was easy in the sense that I was and still am passionate about creating memorable experiences that speak to individual couples. I am obsessed with relationships and how to create intentional time and moments together to break up the everyday mundane. That said, I don't nail this on the head in my personal life many days. It's work to stay intentional. I am married to a pilot (which means lots of traveling for work) and we have three kids under the age of 6, so the feeling of being stretched thin and overwhelmed is something I'm very familiar with. I share all this because starting a new venture or taking time to focus on your relationship isn't the easiest, but it is absolutely worth it. We can do hard things. It's just whether we are willing to fail, pivot and try again when things get hard.
My Best 6 Tips on How To Start Your Business: 
Are you solving a problem? Whether you are interested in Proposal Planning or Event Planning in general, my first suggestion is to look into your target audience, the area you live, what people are searching for online, where does your community or potential client hang out, etc. You can have an amazing idea, but it's important to know you are helping solve a problem for your community because that in itself will naturally sell what you will offer. Create a genuine and exceptional experience for those with that need. When people thought my idea of proposal planning was crazy, I was able to look at the thousands of searches and data for "marriage proposal help" and knew I was onto something even if it wasn't "a thing" yet.
Once you have done the market research, focus on your gifting(s) and forget about the others. By others, I mean the competition. Other proposal planning companies started to pop up a couple of years after I launched TYG and instead of getting sidetracked by others, I just focused on our work and services. It doesn't help to harp on what others are doing because what you offer will look different from other companies. The reality is, we can't help every single person. It's good there are different companies/people out there to help in the industry. Your talents will serve their purpose and trying to be like anyone else just slows you down.
Get practical. It's important to know what you need vs what you want. Put together the key items you absolutely need to start your company, and then stay focused. If you NEED a website, an advertising budget and examples of your work, then produce those things. Join with other vendors in the events' industry to create styled concept shoots so potential clients can actually see your style and work. For example, social media might be a helpful tool but you may realize it's not what you absolutely need to launch; wanting to have X amount of followers doesn't do much if you don't have a website that takes inquiries to book clients.
Understand you are getting into a customer service industry and how to implement healthy communication skills. In the event planning industry, checking off to-do lists, creating beautiful design and set-ups is the easy part. Working with clients during an important milestone in their life is the job. As you start, research the lifestyle you are getting into. Are you ok working weekends? Do you want to be on site or remote? Are you comfortable with clients calling and texting 24/7? What are your boundaries, and how will you kindly set those with clients? Yes you will plan incredible events, but you will also be working with various personalities who process their emotions (during high stake events) very differently, therefore it's important to know how to communicate effectively.
Don't compare your beginning to someone's middle. This concept has been said in various ways, but it holds true. As goal getters, it can be easy to compare our beginnings to someone else's middle. The first few years of launching a company looked very different from where The Yes Girls is at a decade later. It's not bad, it's just true.
Have a support system. It may sound obvious, but it's vital. When I launched TYG, I wasn't able to hire additional help. I had to run it all. On the discouraging days, having your people that will encourage, listen and help you stay on task is a literal lifeline for your business.
Looking to dig into Proposal Planning further?
If you are looking for more in depth info on proposal planning or if it's the right industry for you, feel free to check out our 3 different proposal planning webinars.