Have you been anxiously awaiting him to pop the question? Patiently (or maybe not so patiently) trying to convince him that you're ready to get married? Are you subtly dropping hints that it's time to put a ring on it? Well, those subtle (and not so subtle) hints come in handy in our business and we've got ya covered!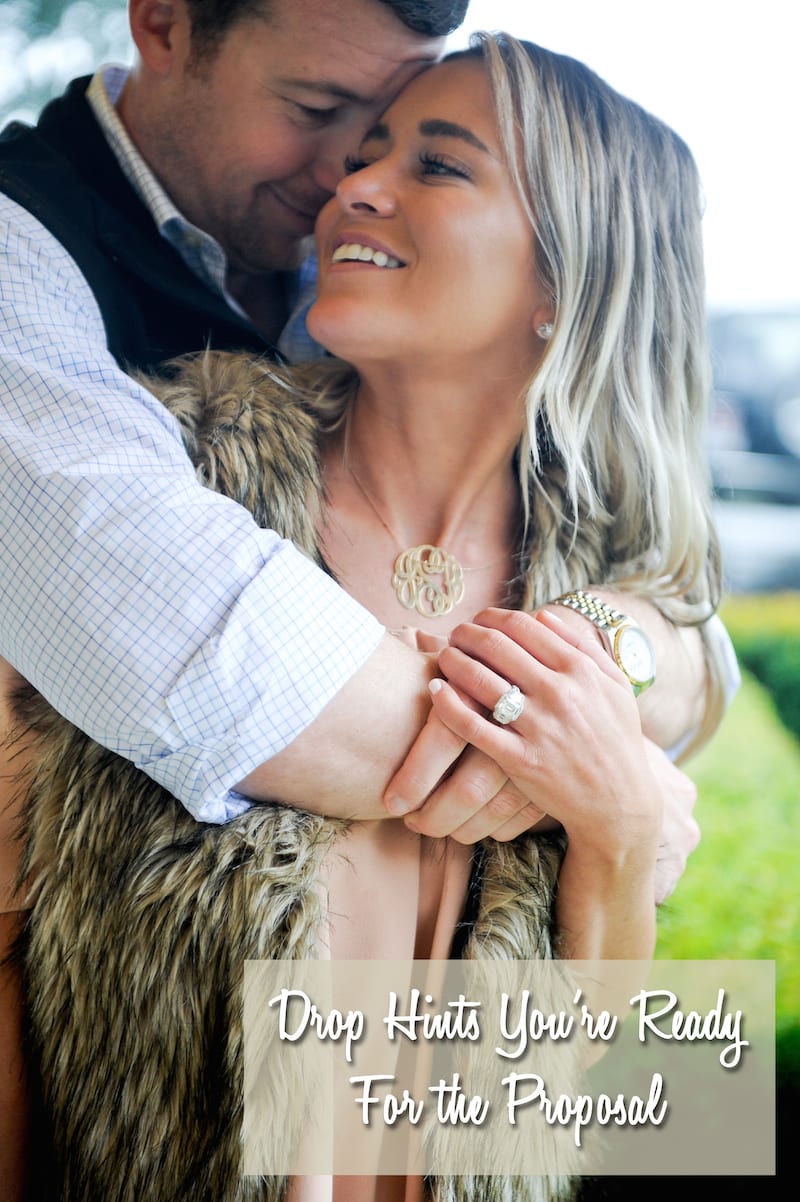 Wink Wink. We have a system on our website called a "wink wink" where you leave us your boyfriend's email address and we casually send him a coupon for our services. You're not attached to the coupon at all, so he has no way of knowing it came from you… it just magically appears in his inbox :)
eBook. Our team of romance experts have put together an online, easy to download eBook that's just $19. It's been a top seller on our website for years now, and we recently took some time to do a little "revamping" of the book. So it's packed with great "idea sparks", location ideas, and even tips of the proposal-secret-keeping-masters! You can download this eBook and casually leave it laying around at your place. Or, if you're looking for a little less subtle approach, you can even download it straight to his computer!
Pinterest. It's the wedding-day-dreamer's haven and we are on it! We have hundreds of pins from previous proposals, and even some great tips on how to pop the question. So Pin away and then make sure your boyfriend knows your username! You can have a friend or your sister show him how to find you on Pinterest (then make sure your "proposal board" and "wedding board" aren't set to private so that we can sneakily see what you're wanting for your big day)!
Instagram. This one is a shoo-in. Sneakily grab your boyfriend's phone and open his insta account, then follow us for him! Then next time he goes for a little scroll down his home-feed he will see all the romantic ideas we post about daily. And he will never even know it was your doing :)


Want to create her dream marriage proposal? We have the perfect way. Contact The Yes Girls to get started on your personalized marriage proposal, wedding plan, vow renewal, anniversary or date night today! We're so excited to work with you!