Our cowgirl bride-to-be, Becca, is a huge fan of lace so it was no surprise that she fell in love with these mason jars. Since her wedding is only a month away, The Yes Girls are doing some DIY projects to get ready for her Big Day which includes this project below. Mason jars are staples in so many weddings, whether they're the drinking glasses or centerpiece vases, so why not add a little touch of lace for a country wedding? So simple yet gorgeous!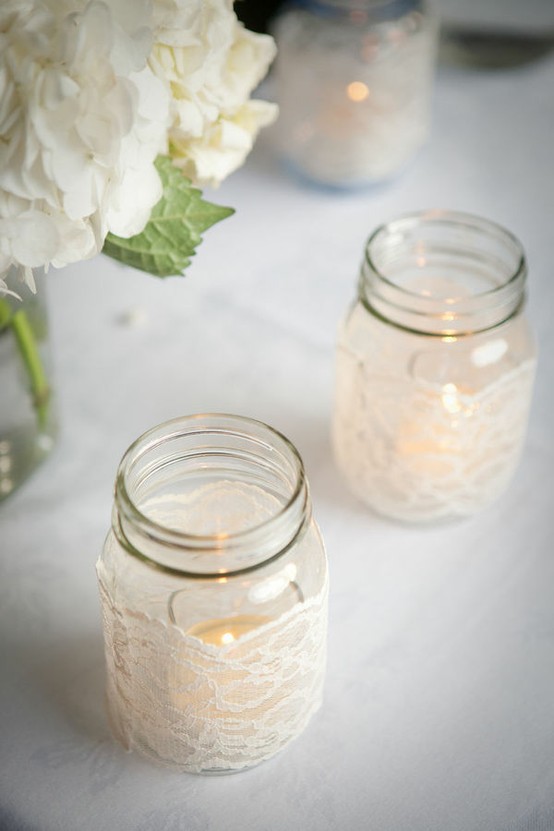 What You'll Need:
Mason Jar
Strip of Lace
Spray Adhesive
Twine (wrap around mouth of jar)
Candle
Step One: Measure and cut the lace to fit your jars.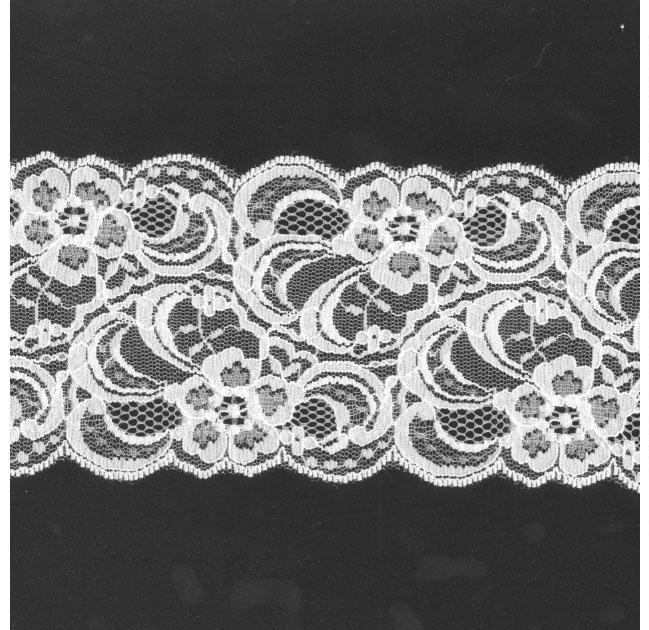 Step Two: Spray the adhesive on the lace and fit to mason jar.

Step 3: Tie the twine around mouth of jar and light your candle. Voila!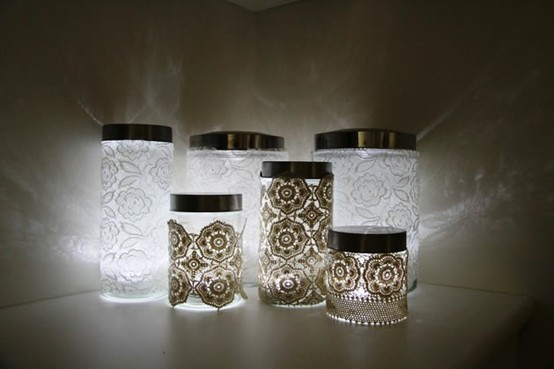 Photo: Mason jar from Style Me Pretty and Lace lanterns from Pinterest.
Love,