L'auberge Sedona is a hidden gem in the heart of Sedona, Arizona, and a popular destination for couples looking to celebrate special occasions. One of the most sought-after locations at the resort is the Spirit Song Terrace, an enchanting spot nestled amongst towering red rocks that offer breathtaking views of the surrounding landscape. Recently, a romantic proposal took place at this idyllic setting, which left everyone in awe. In this blog we are going to go through all the gorgeous details of this magical proposal.
The Proposal Details
The proposal was nothing short of magical. The couple arrived at the Spirit Song Terrace and were greeted by a gorgeous picnic canopy set up. This stunning ensemble was complete with a gorgeous picnic setup, bohemian-style pillows, a stunningly decorated table, and a lovely dessert spread. The entire setup was designed to offer the perfect setting for a romantic proposal, and it did not disappoint.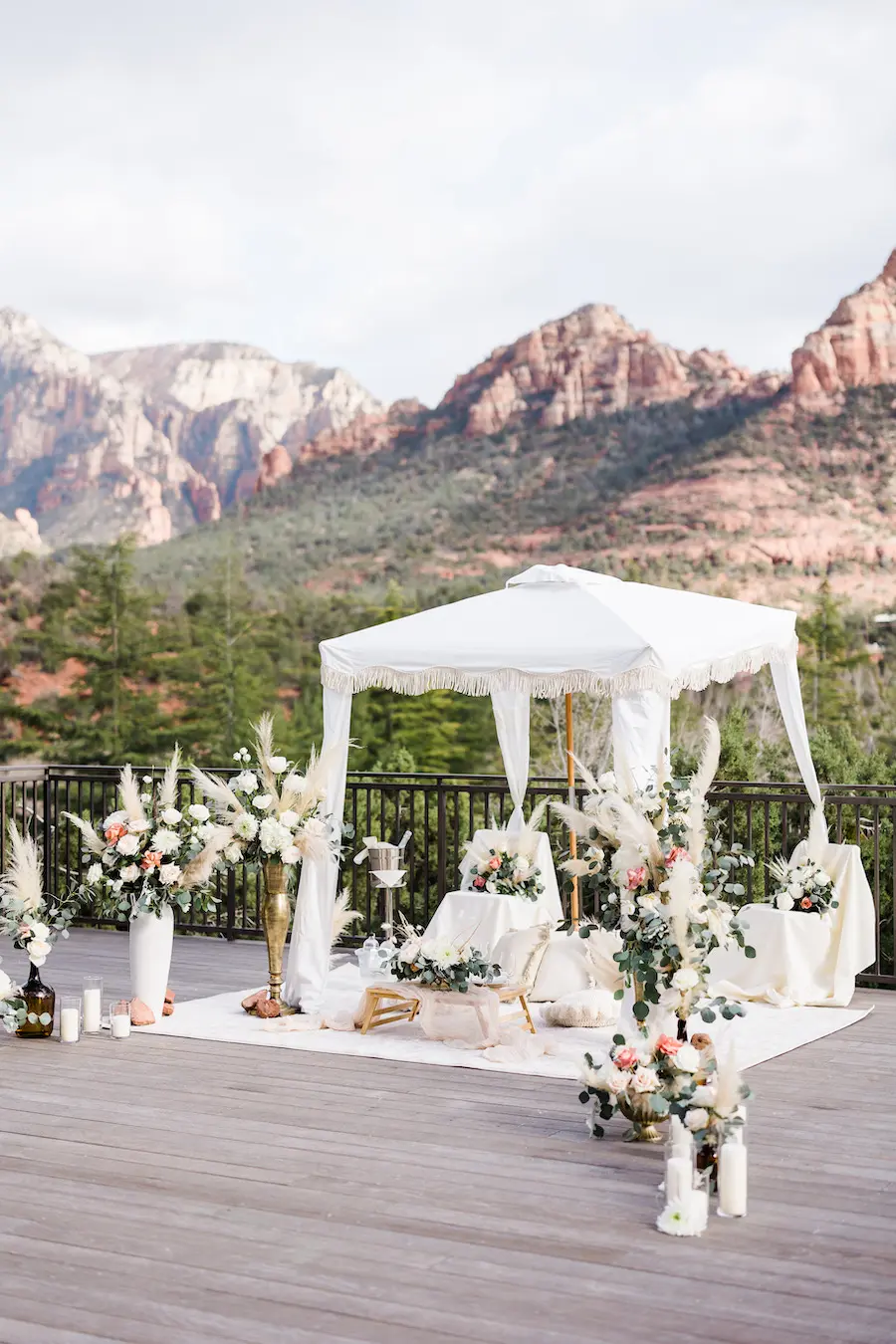 One of the standout features of the proposal was the stunning floral arrangements that adorned the terrace. The florals were carefully selected to match the gorgeous red rock setting and added a touch of whimsy to the already enchanting space. The vibrant colors of the blooms popped against the natural backdrop, creating a truly magical and unforgettable scene.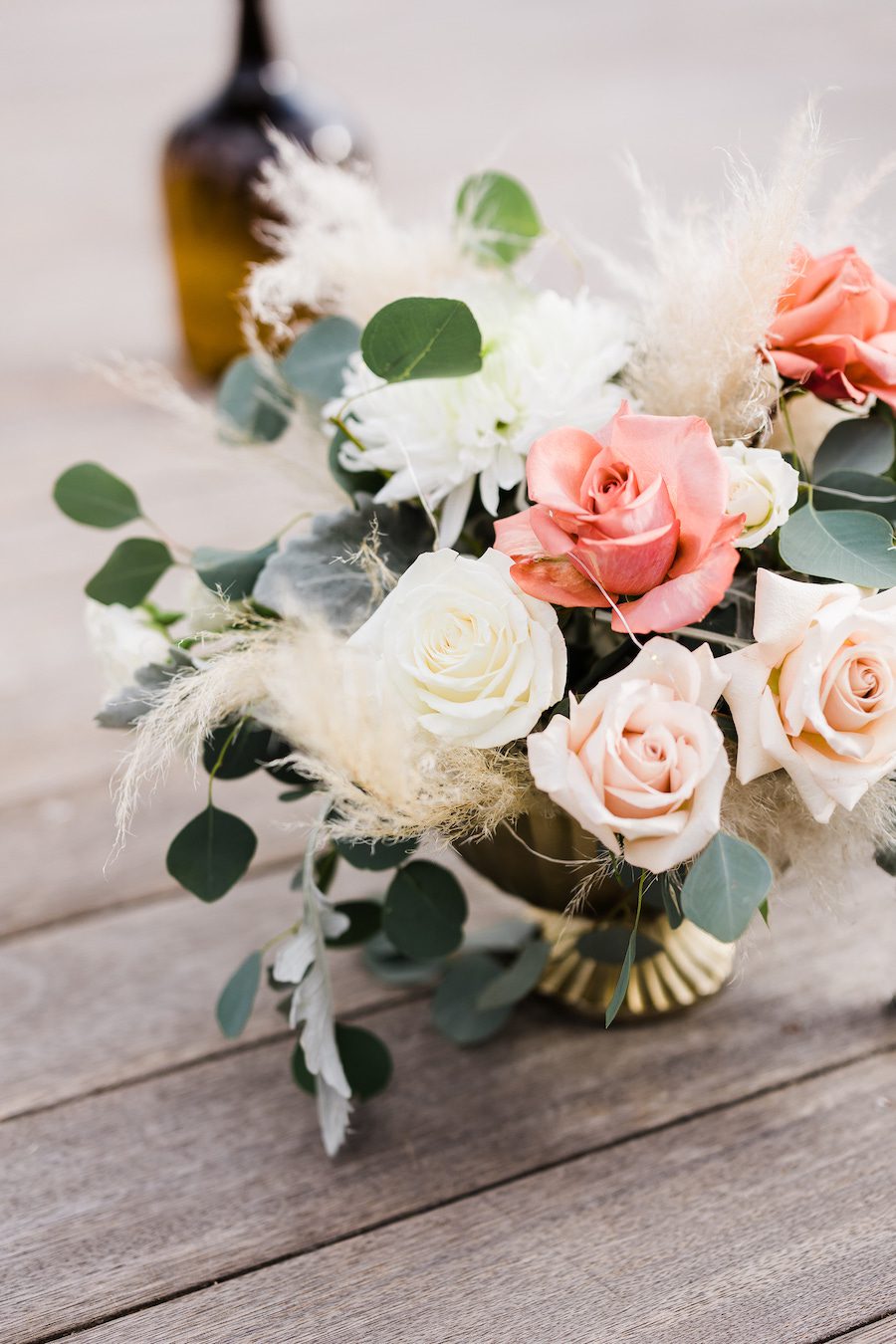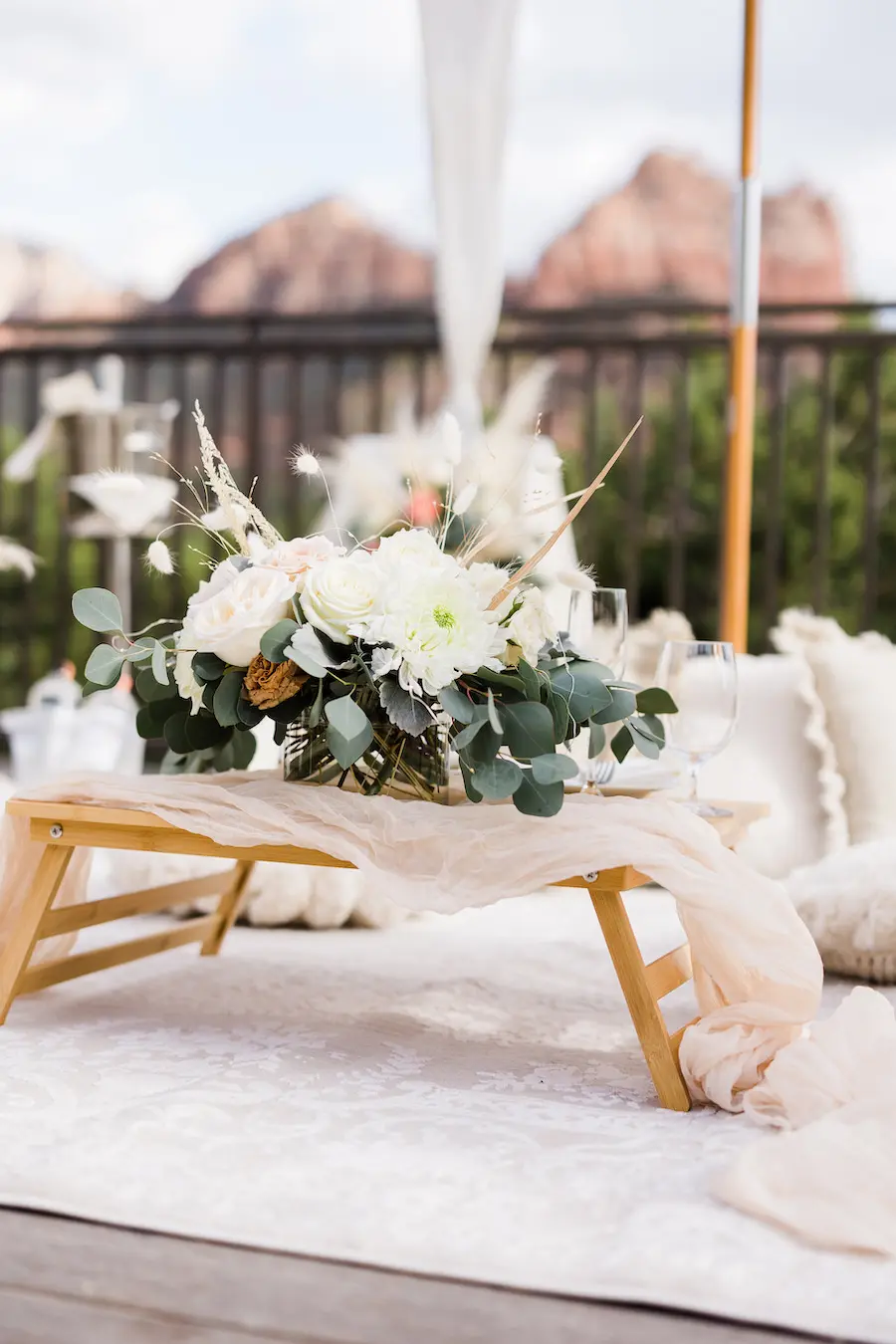 The stunning details of this proposal were planned to perfection, with the colors perfectly matching the gorgeous Red Rock backdrop that was behind them. Upon the table was a stunning spread of desserts, to make this special moment even sweeter!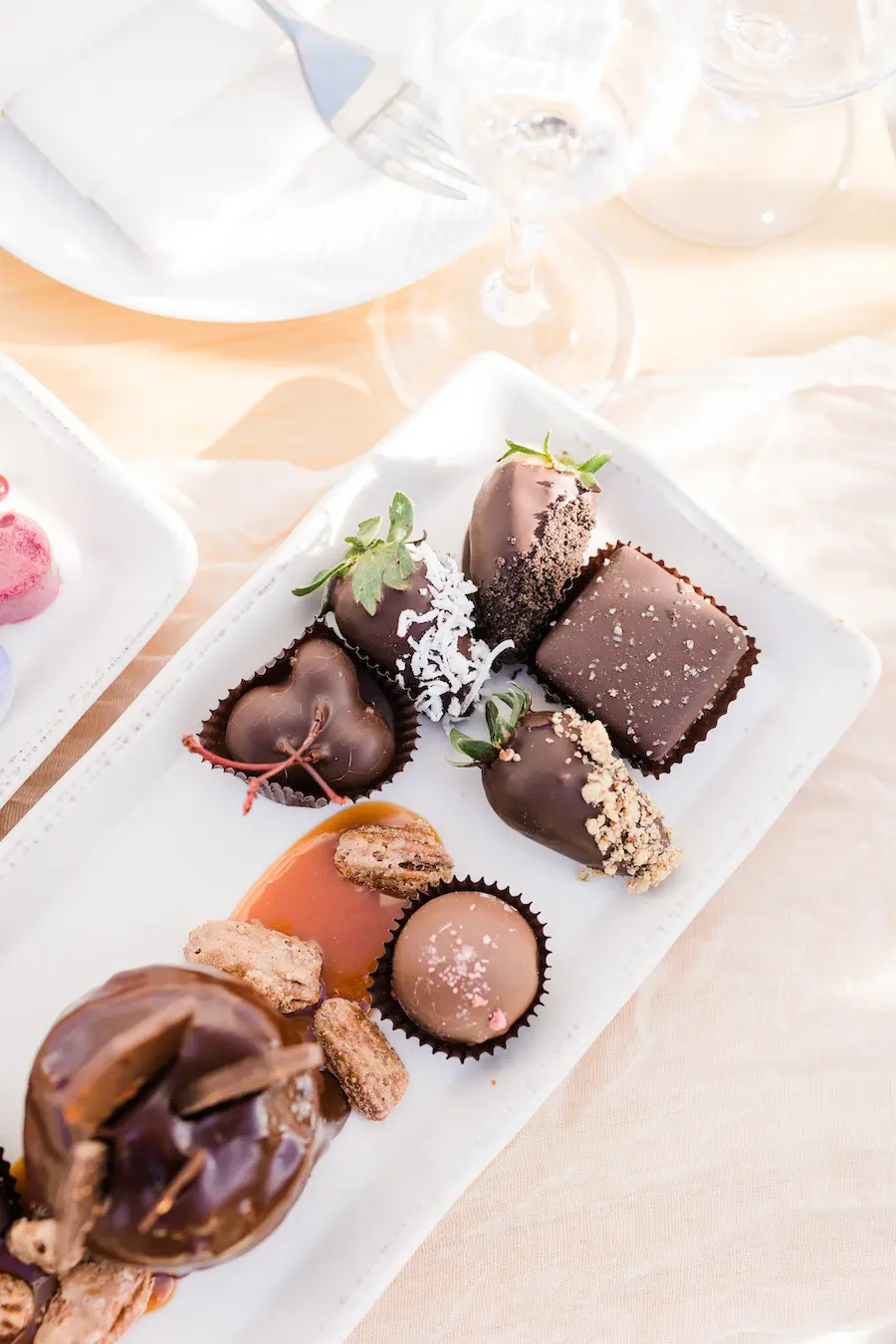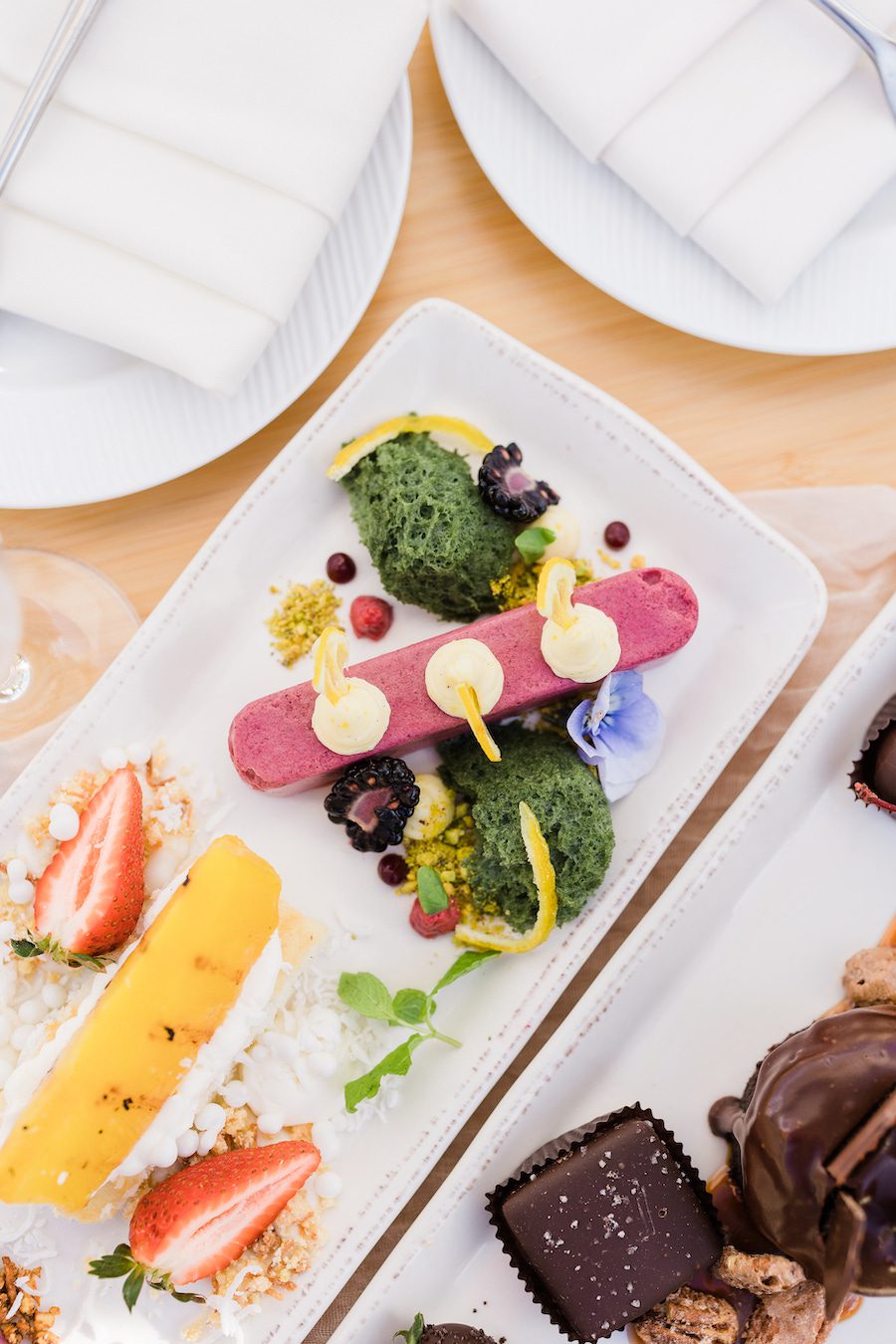 The Proposal
The bride and groom-to-be arrived at the venue, and unbeknownst to her, the proposal of her dreams was awaiting her just around the corner! As they approached the gorgeously decorated terrace, she realized what was about to happen! Happy tears started to flow as he shared words from his heart and popped the question! She said YES!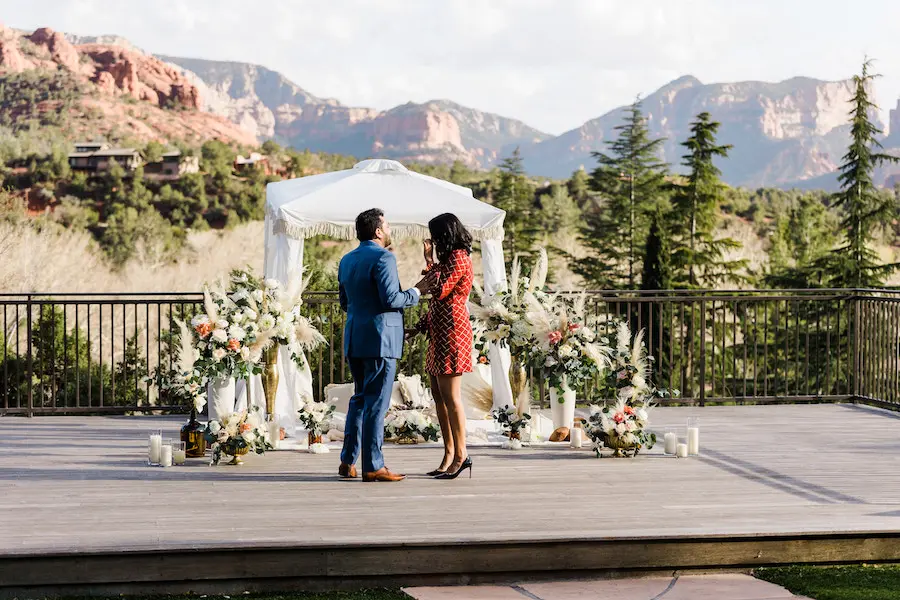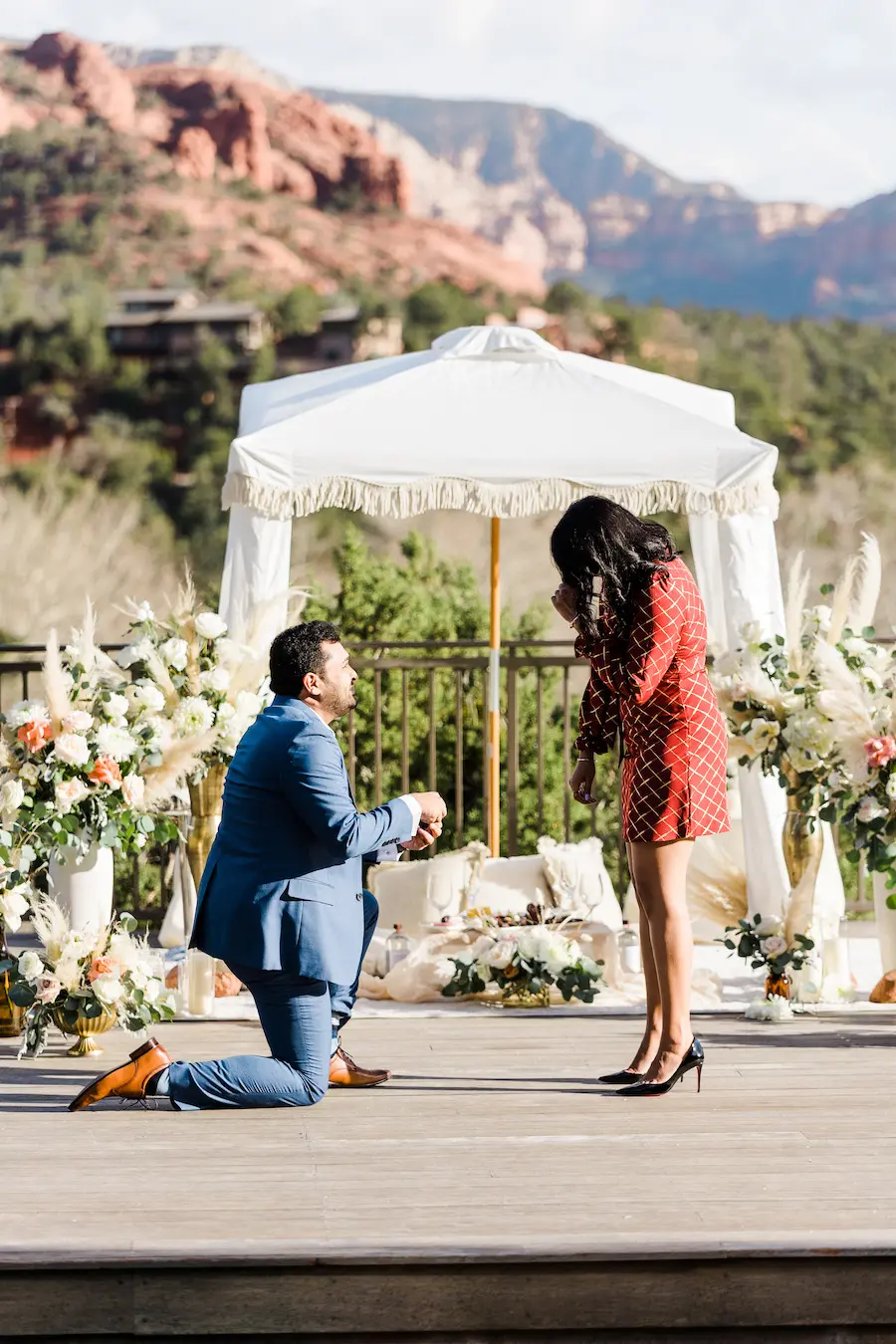 After the stunning proposal, the couple celebrated with champagne and delicious desserts! They took in the breathtaking views while enjoying their newly engaged status in their cozy, elegant canopy picnic setup!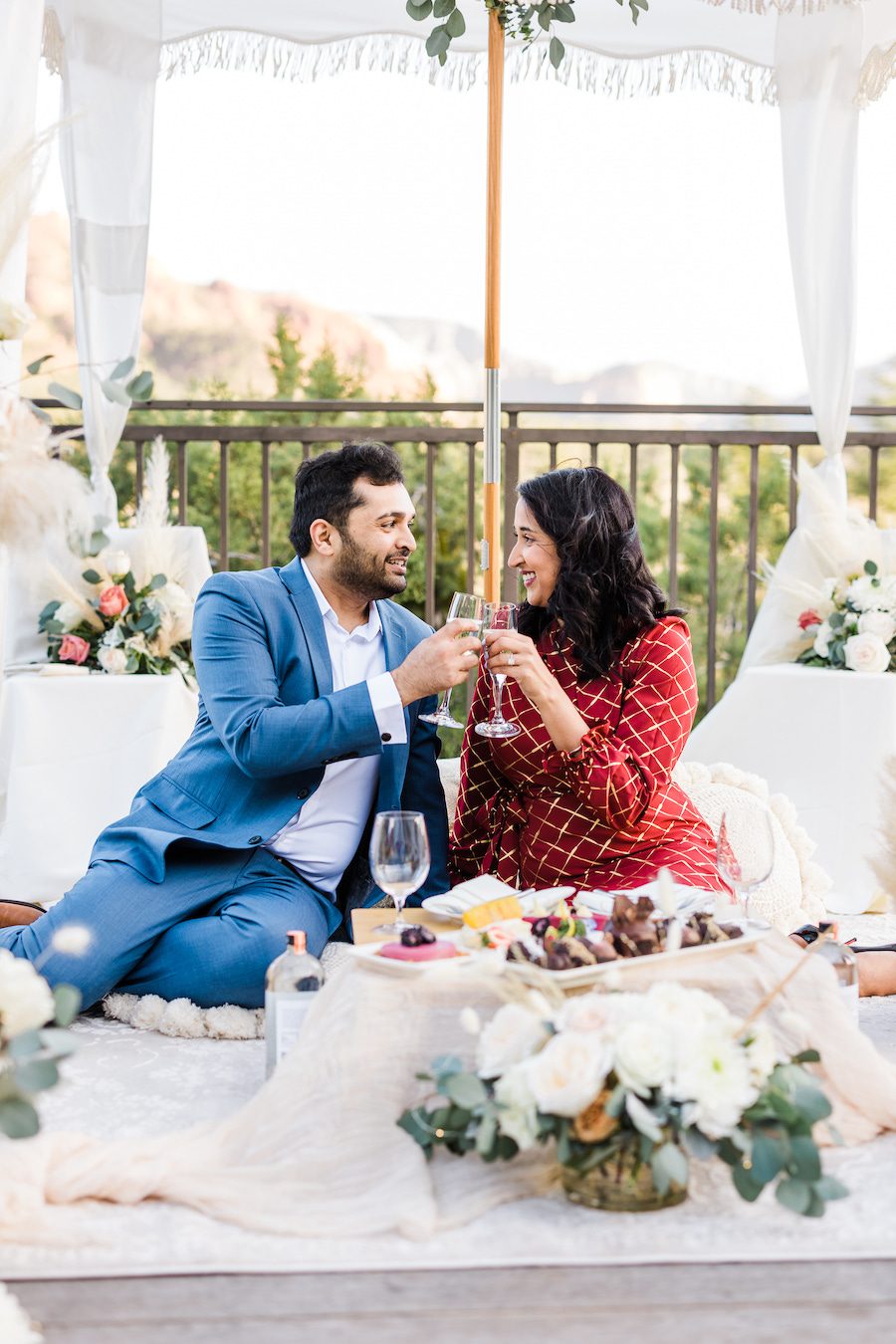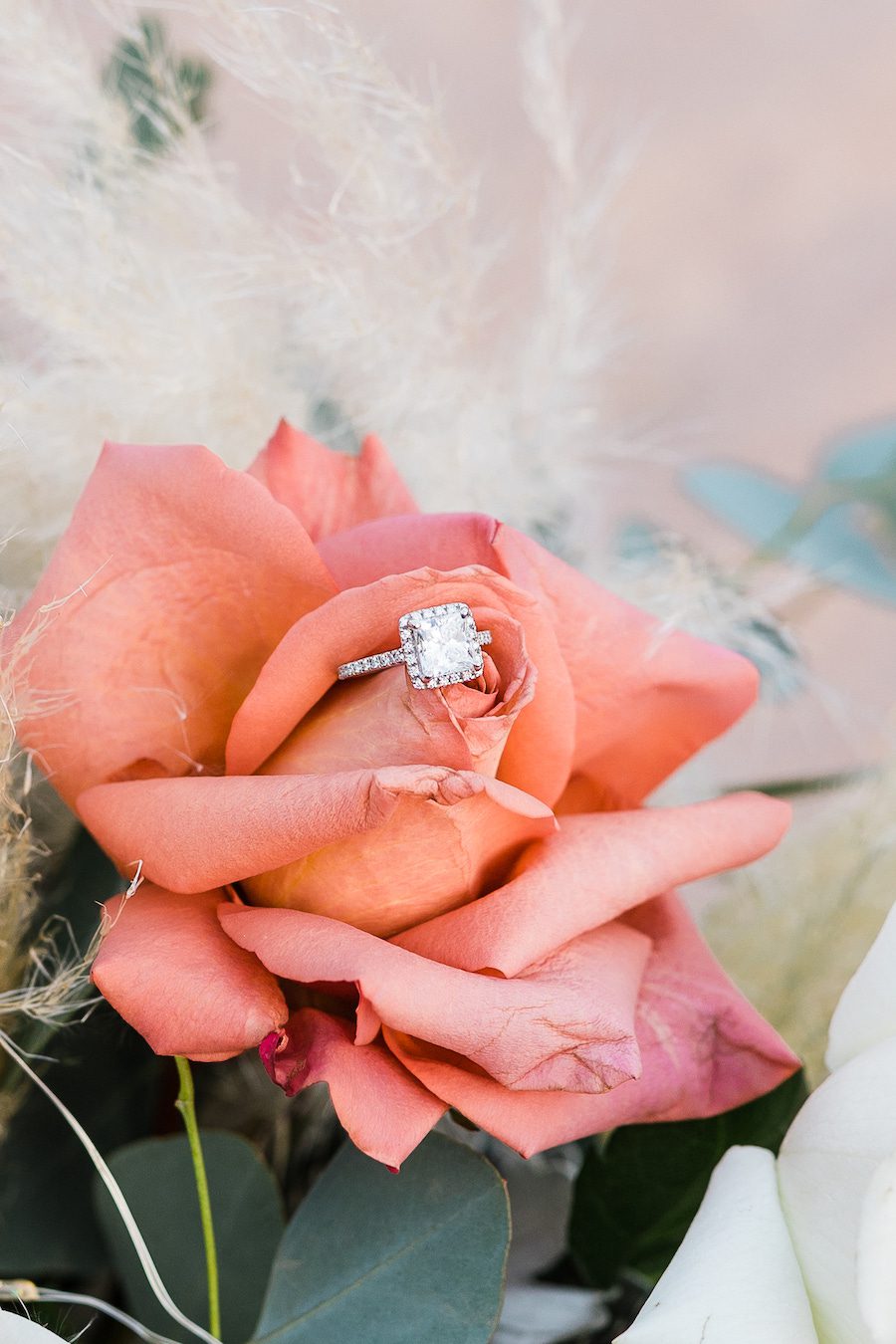 In conclusion, the proposal at L'auberge Sedona's Spirit Song Terrace was a truly magical and unforgettable event. From the stunning floral arrangements to the cozy picnic setup and the celebratory champagne, every detail was carefully curated to create the perfect setting for a romantic proposal. She was blown away by the thoughtful gesture, and the breathtaking views of the surrounding red rocks added an extra touch of magic to this unforgettable occasion. It was a perfect moment that the couple will cherish for a lifetime.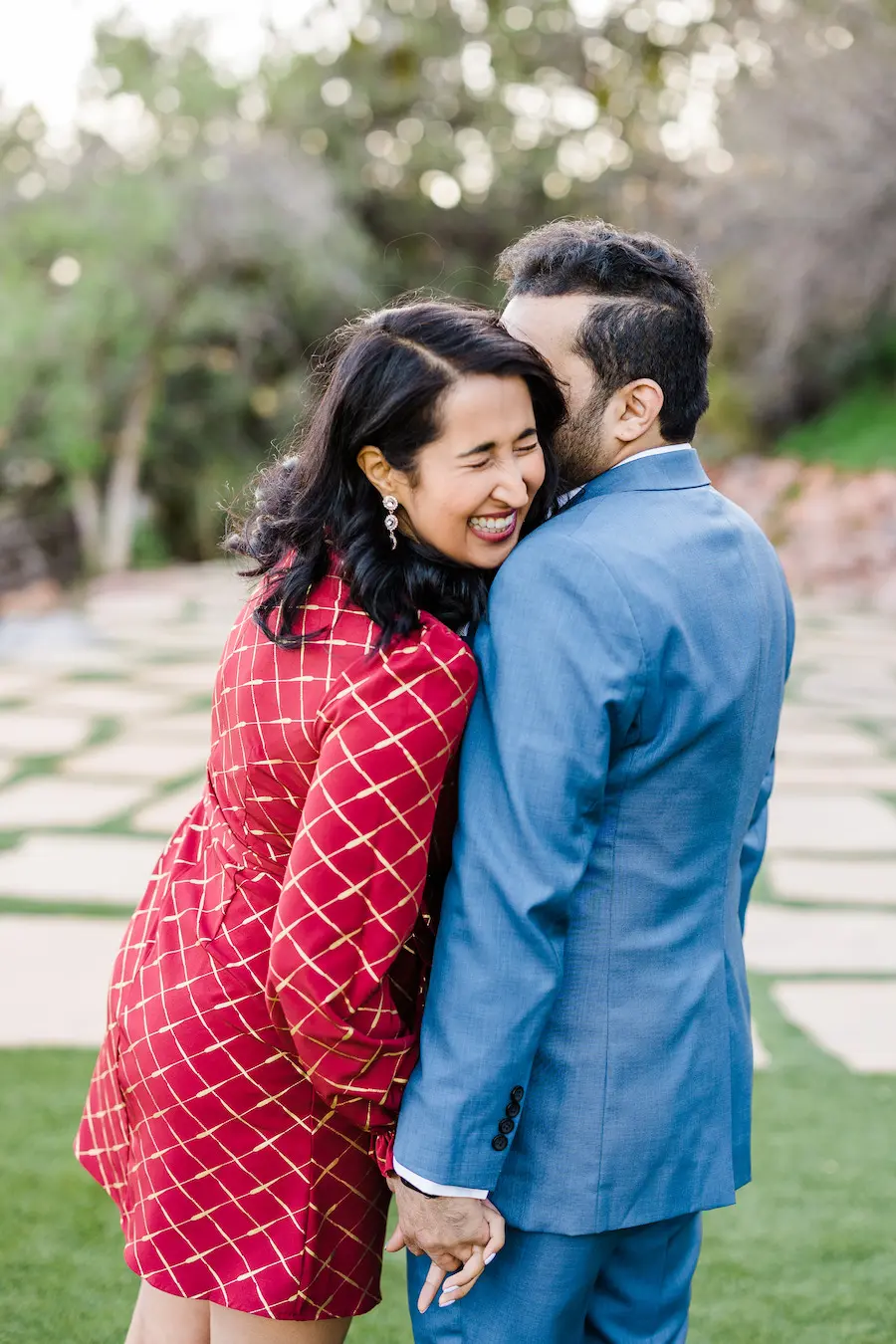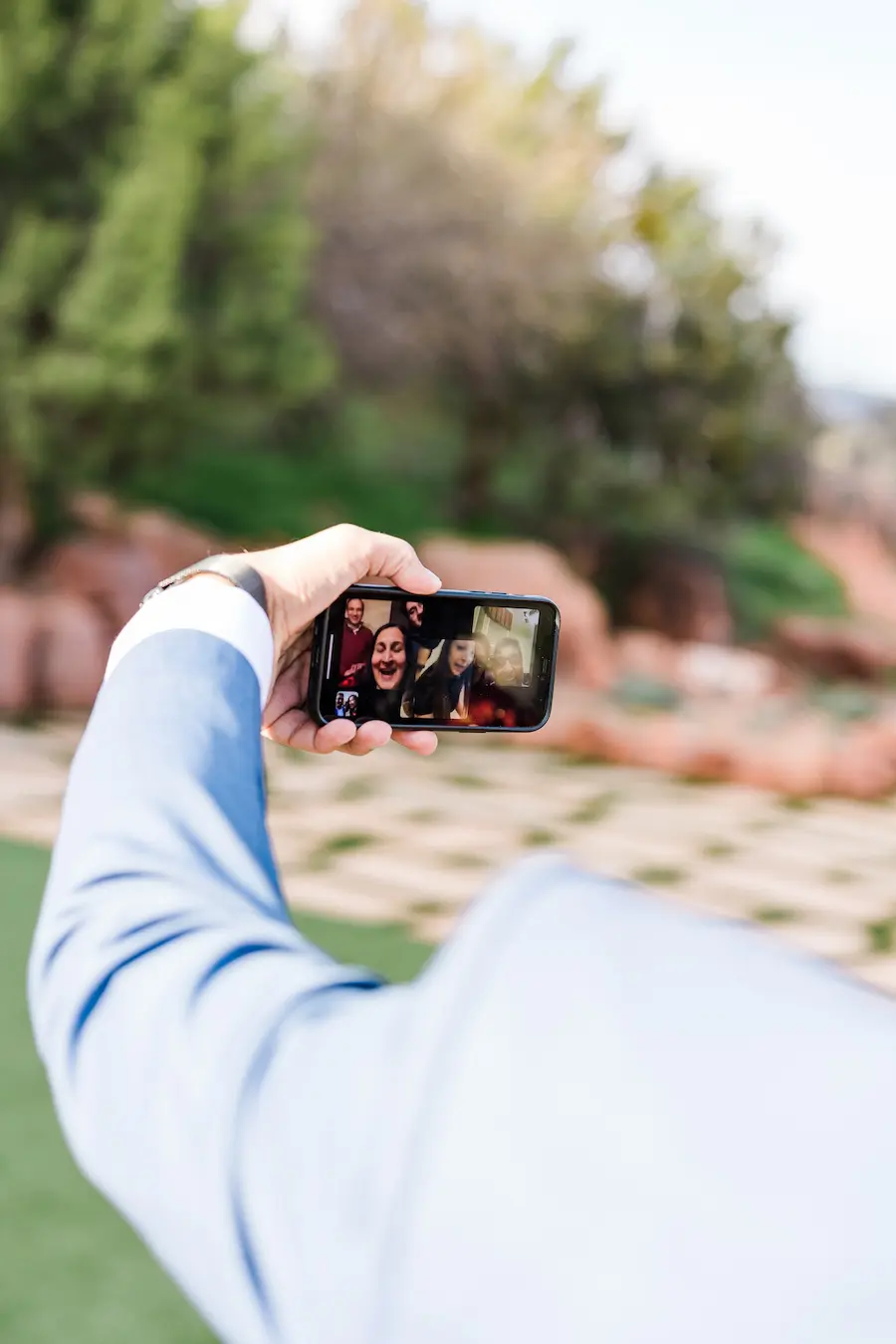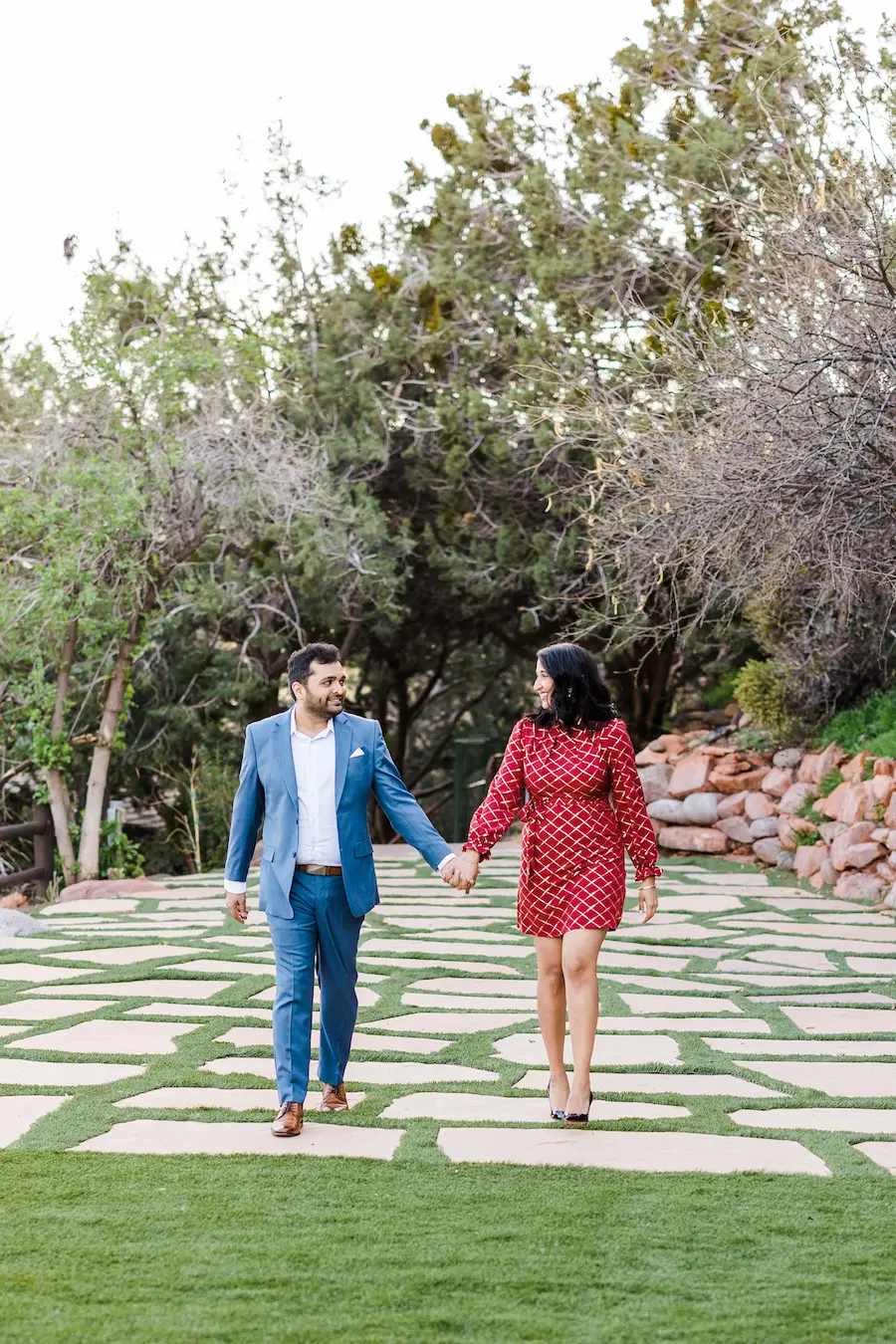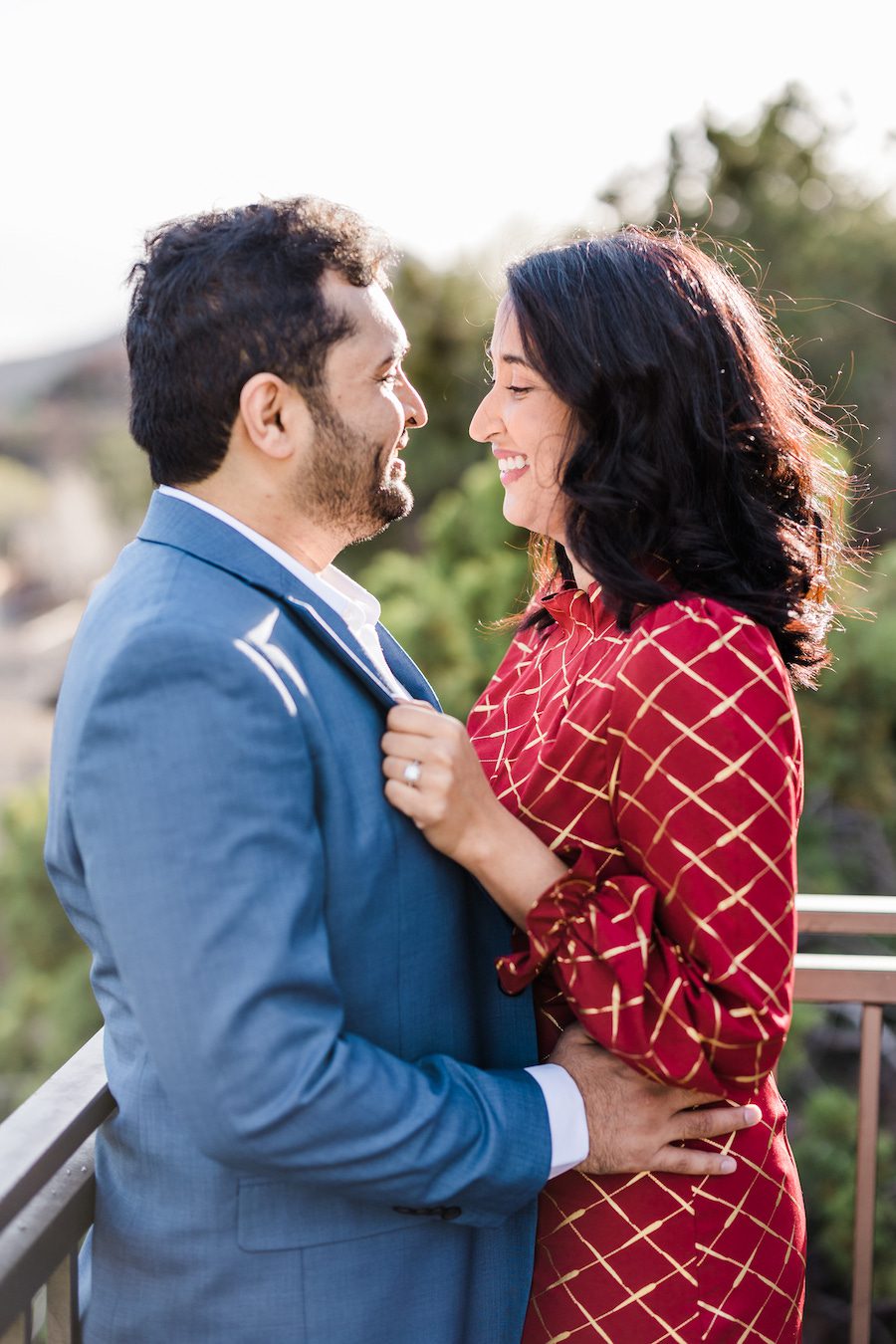 The adorable couple enjoying the mountain views as fiancés and the coziness of their adorable set up! We are so happy we got to be such a big part of this special day. Congratulations Ankit and Vritti!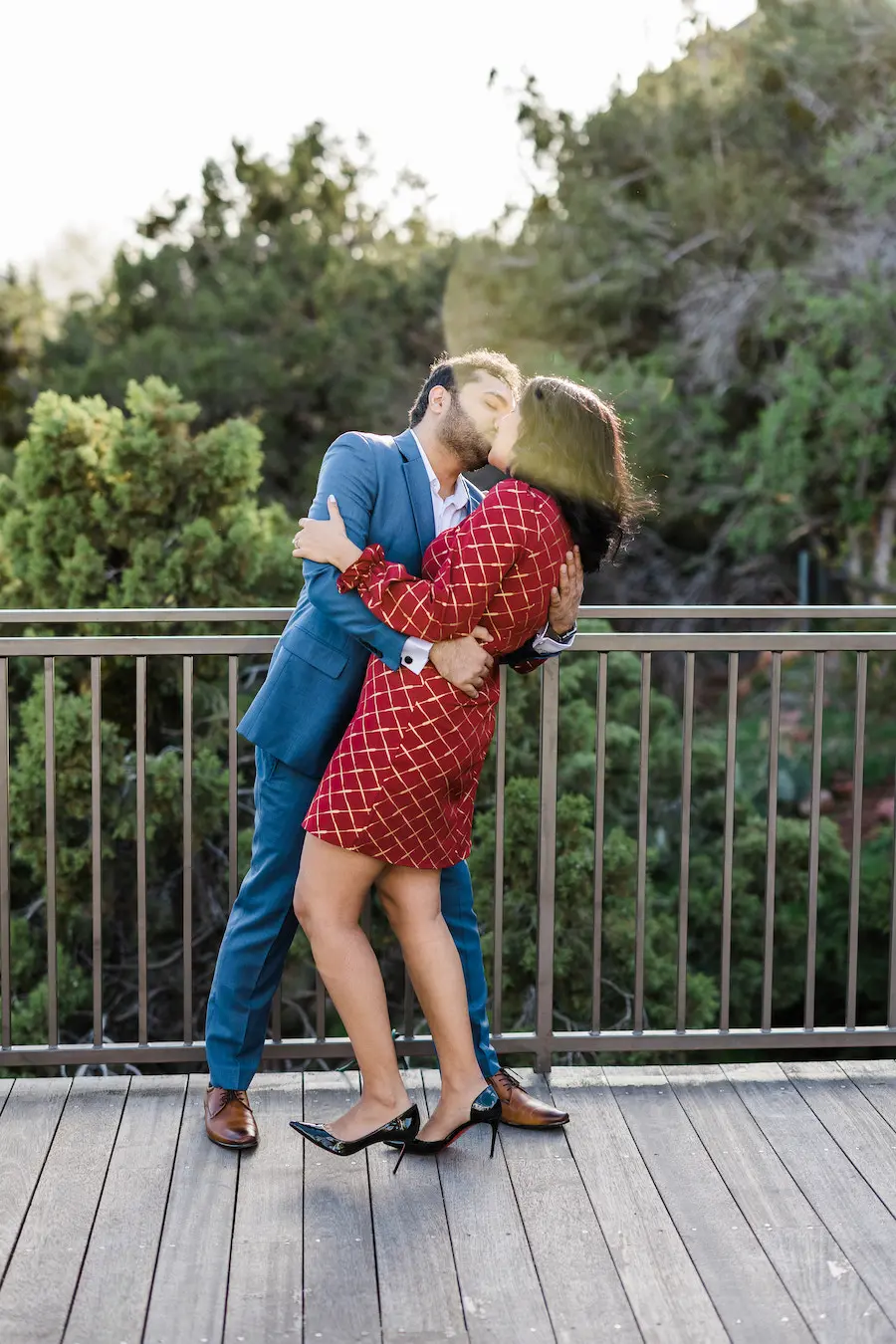 Looking for a truly special Arizona proposal?
Proposal Design and Planning: The Yes Girls | Proposal Socks: Box Sock