THE #1 RESOURCE FOR MARRIAGE PROPOSAL IDEAS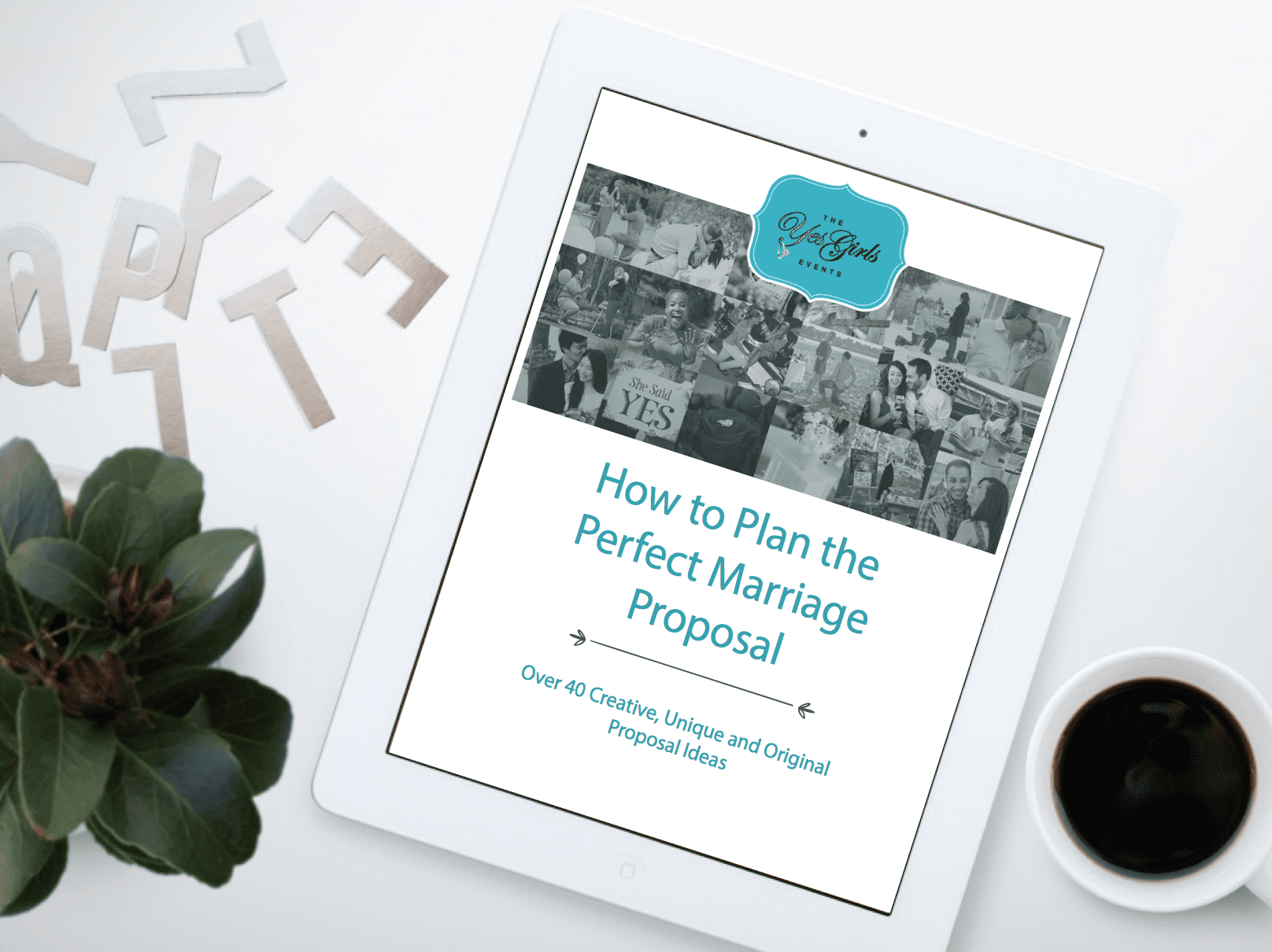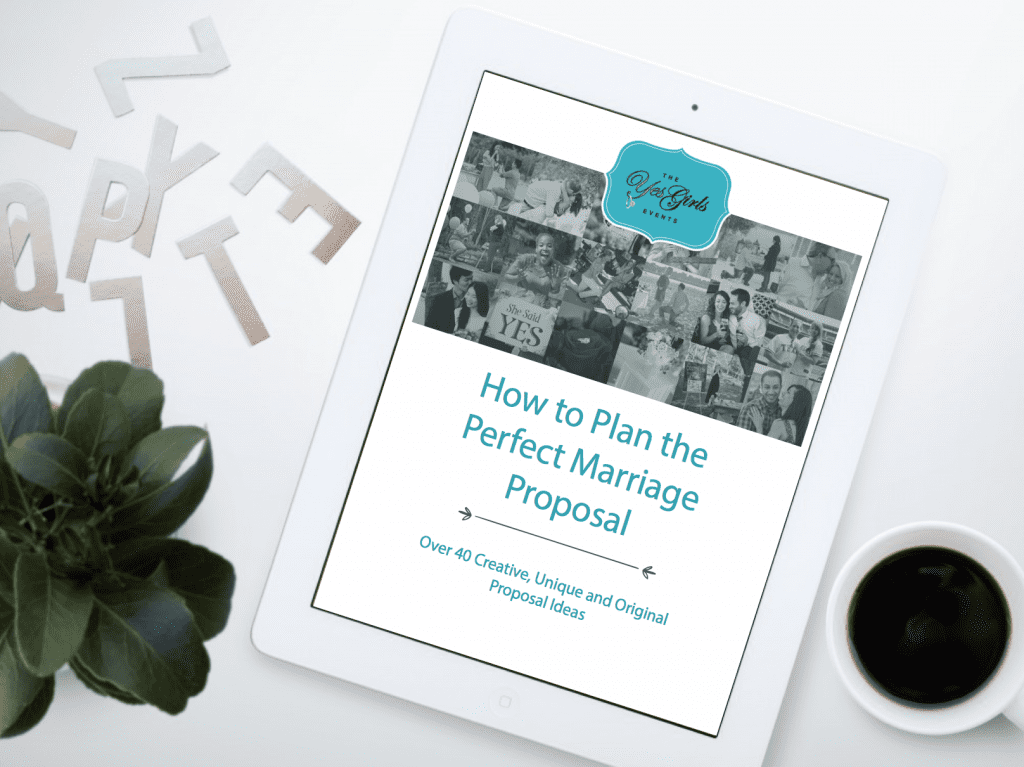 How To Plan The Perfect Marriage Proposal ebook
$19 $10
Have you been searching the internet trying to find truly creative and special ways to ask the love of your life to marry you? Perhaps you've spent hours watching YouTube for ideas on where to propose or how to finally go about popping the question. With over 9 years of experience, The Yes Girls put together the best proposal ideas and what you'll need for your special moment.
Snag your downloadable copy here.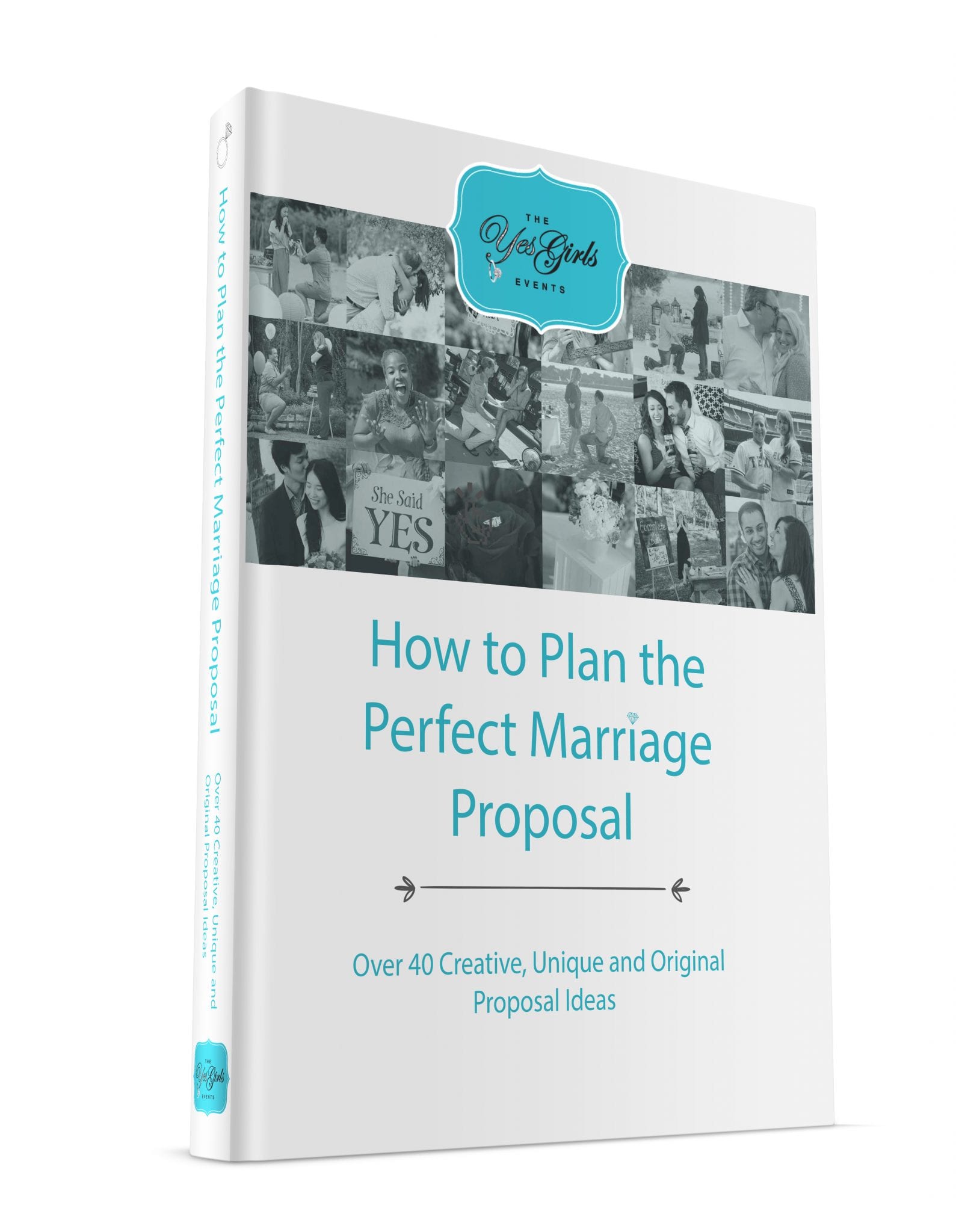 Looking for a helpful guide to come up with a thoughtful marriage proposal idea and still take all the credit? This thorough, yet concise manual contains some of our best and most popular proposal ideas. Our ebook can serve as a spark for your own original proposal idea or feel free to mix-and-match concepts exclusively from our guide. It's that easy.
Engagement Experts deem it valuable:
After 8+ years in the marriage proposal planning industry and over 2,000 original marriage proposals planned, The Yes Girls has taken our accumulated expertise and compiled our favorite marriage proposal ideas and tips into this eBook, created for guys just like you.
So what's inside this 23 page reference?
Over 40 creative, romantic and unique ideas that you can use to construct your own original marriage proposal concept
Easy ways to personalize your proposal and make it totally special
Different ideas based on budget, interests and personal history
Foolproof day-of ruses to keep your proposal a surprise
The major things you need to consider before you pop the question
What guys are saying about the book:
"This step by step guide is fantastic and takes away all the guesswork but still allows you to put together a proposal that will be special and unique. I also like how certain cost estimates are shown for different types of ideas." – Kevin C (Proposed 2016)
"The book should be titled, 'A Guy's Survival Guide To Proposing.' I loved it. I didn't know a book like this existed. The book had a ton of ideas and suggestions. Covered A-Z on what to do and mishaps to avoid, I needed that. Thanks!" – John H (Proposed 2016)
Stop spending your valuable time scouring the internet. Just imagine yourself picking and choosing ideas that appeal to you and effortlessly combining them into her dream proposal. It's all in one convenient location from the most romantic planners in the world.
At just $19 dollars, we know you'll be satisfied.
Thanks to you! The Yes Girls™ donates 10% of all profits to 3 Strands Non-Profit
 Organization to help provide rescue from human trafficking.