Happy Monday! With most of the country buried under piles of snow I thought it would be fun today to talk about fun winter date ideas! So here we go: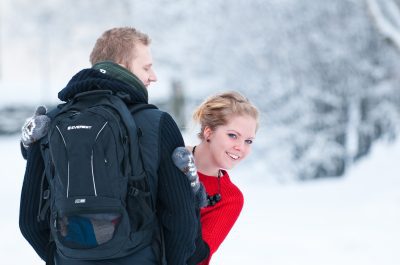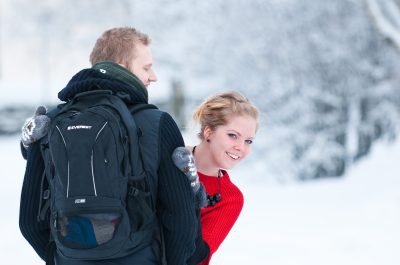 Sledding. I know it's cliche, but who doesn't love to slip and slide down a hill laughing with their loved one? I mean COME ON! Bring out the child in both of you, grab your sleds and head outside! Or, if you don't have a sled just hanging out in your garage waiting to be used, try a plastic laundry basket, a flattened cardboard box, or even the top of a trash can (maybe clean it first though).
Hot tub. Okay, this one also seems a little cliche, but doesn't it also seem like tons of fun? Grab those summer bathing suites and get cozy in a hot tub with your girl!
Lock in. Remember those old "lock ins" at the YMCA when you were a kid? Recreate it in your house. Invite all your friends over, order some pizza, grab the wine and watch tons of movies by the fire place! Then blow up those air mattresses from college and have a big slumber party! You could even suggest everyone brings one CD that they listened to growing up and you each take a turn playing it for each other.
S'mores! Get the fireplace all geared up, grab some marshmallows and wire hangers and make some good old fashion s'mores!
Olympics. Okay, I know you all watched the opening ceremony on Friday so why don't you grab that wine and pizza from idea #3 and cuddle up to watch the Winter Olympics! If you want to make a challenge of it, don't cheer for the USA. Pick a random sport and country you can find and get competitive!
Whatever you decided to do this winter evening, do it with love because as you all know, Valentine's Day is this week! If you are still trying to come up with the perfect date we can help! Our new Date Night Concierge Service is up and running and we are excited to be planning creative dates for you all! Let's keep the romance thriving this February! (Image from SinglesWarehouse)


Want to create her dream marriage proposal? We have the perfect way. Contact The Yes Girls to get started on your personalized marriage proposal, wedding plan, vow renewal, anniversary or date night today! We're so excited to work with you!