I cannot get over this beautiful Orange County Flyover Proposal! Josh came to us needing help with arranging decor in a stunning way to adorn the flyover proposal he was planning for his sweet girlfriend Anna Marie on Valentine's Day! (P.S. Valentine's Day is the perfect ploy to throw off your soon-to-be fiancé from your proposal because they are likely already expecting a romantic gesture!)
The Details: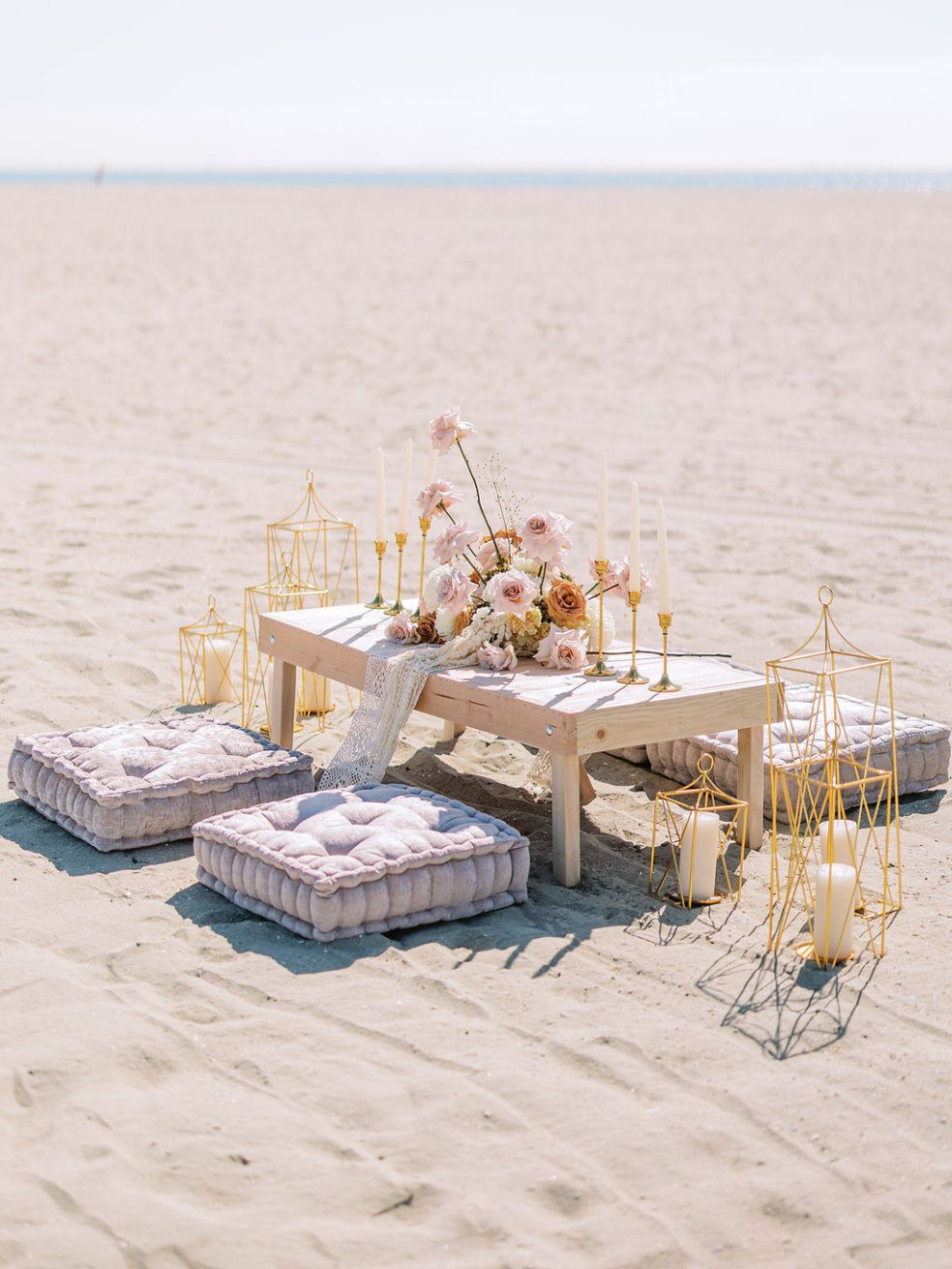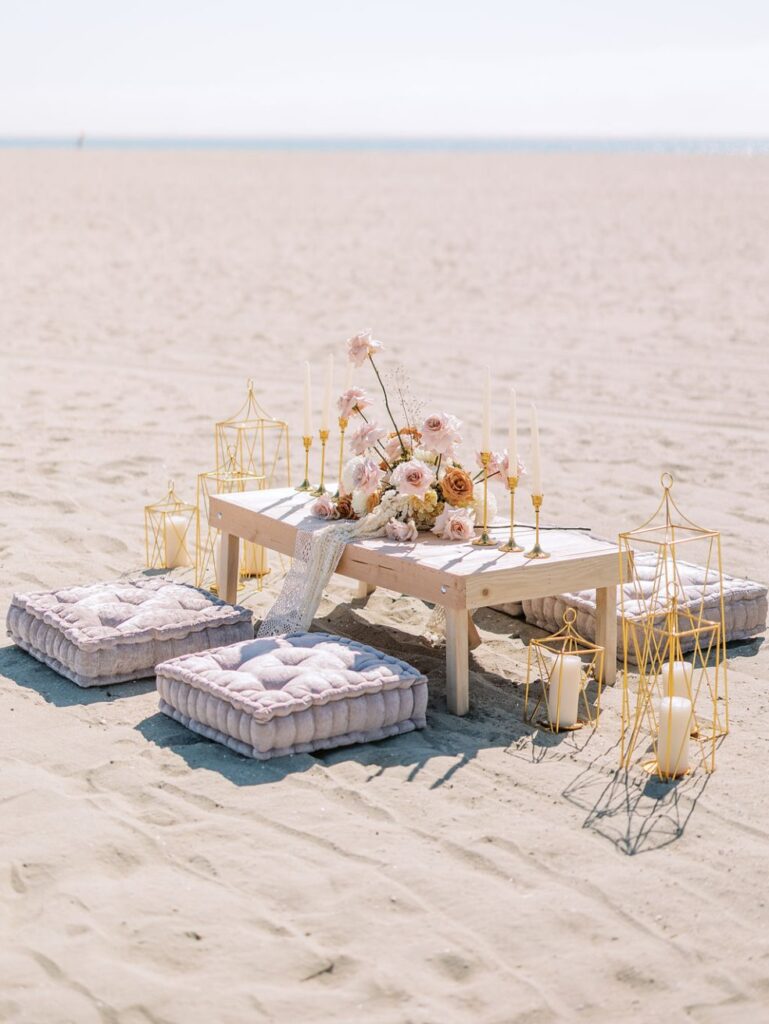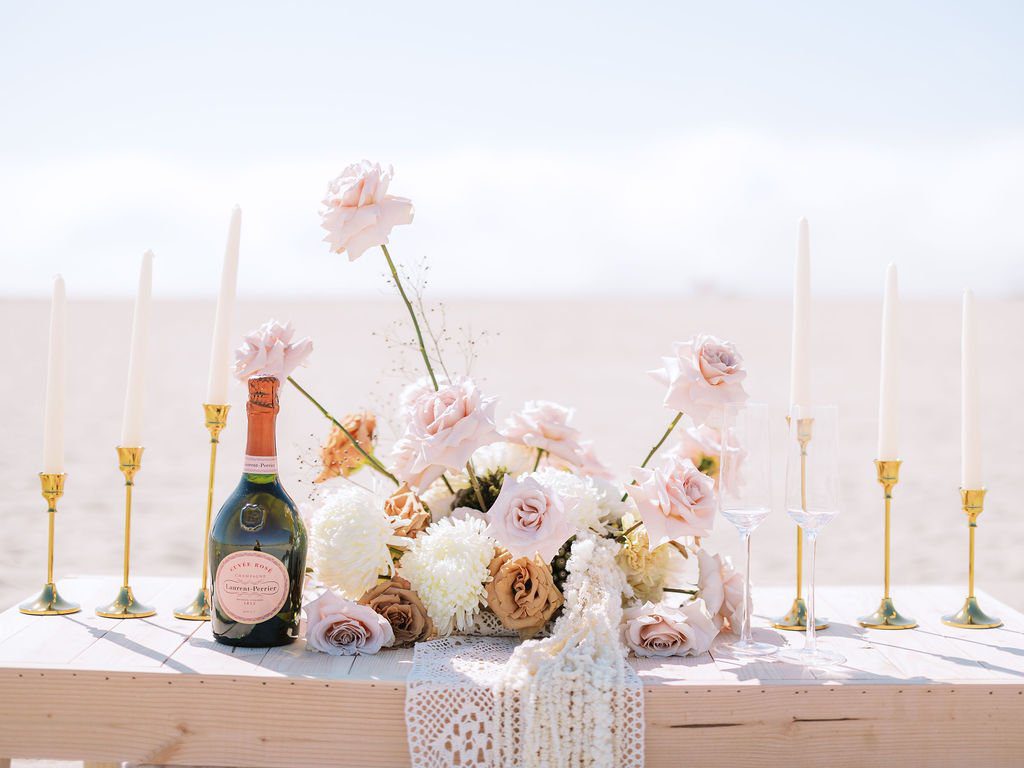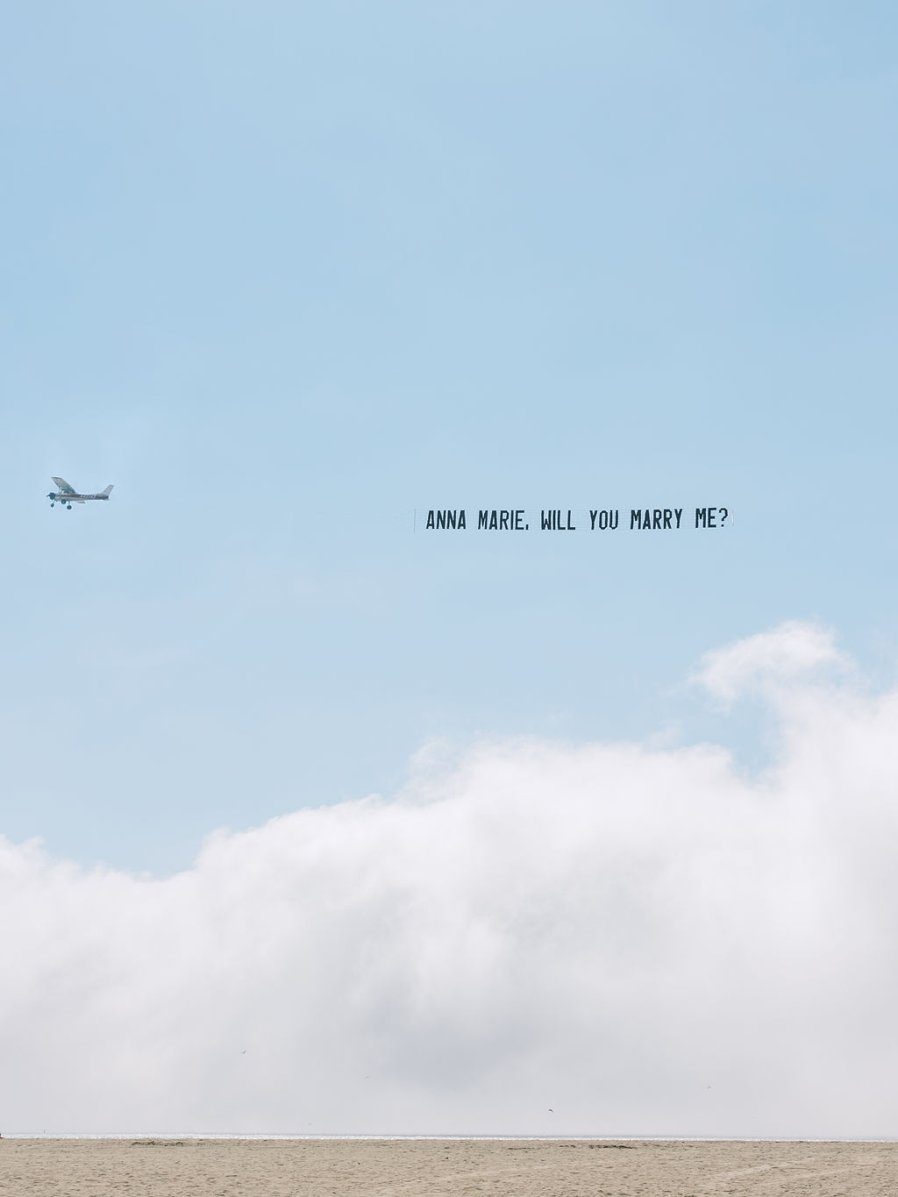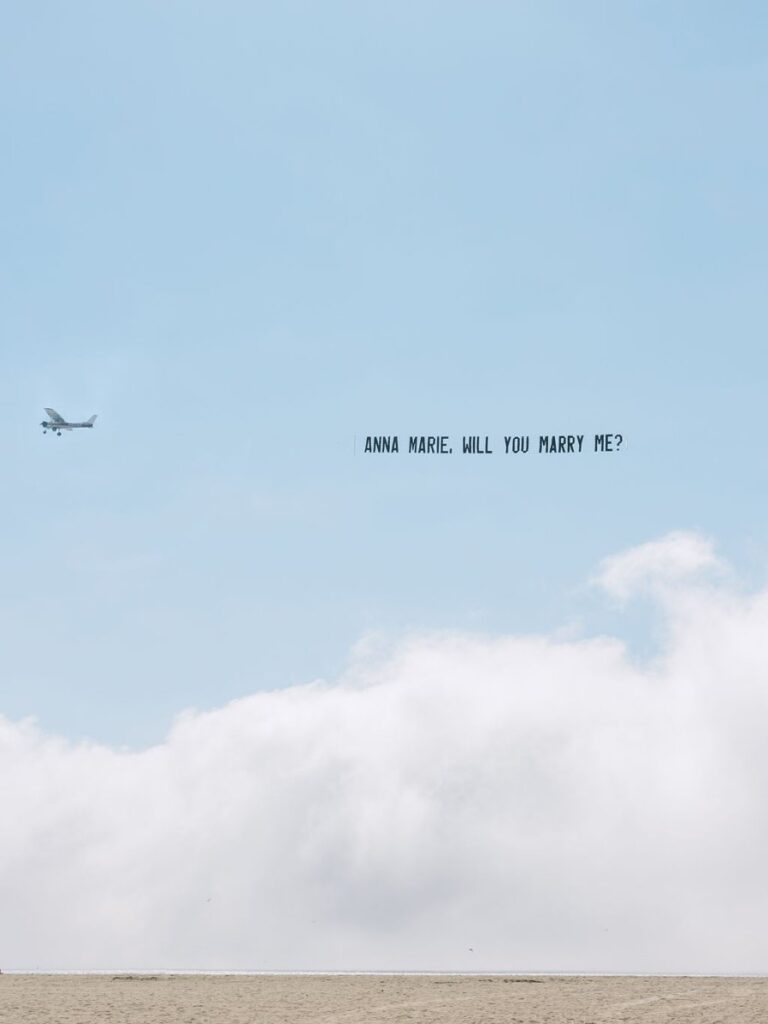 Josh knew he wanted to propose to his girlfriend in a grand way that emulated the love he has for her. When he got into touch with us, he had already lined up a flyover at a beach in their town but wanted to bring in a few more personal touches to really blow her away!
We went to the drawing board and jumped at the idea of creating a customized picnic catered to her, with all of her favorite things! A custom picnic table, a stunning floral arrangement, and her favorite champagne awaited their arrival. The entire picnic was tied together with a neutral, bohemian feel and could not have been more breathtaking!
The Proposal: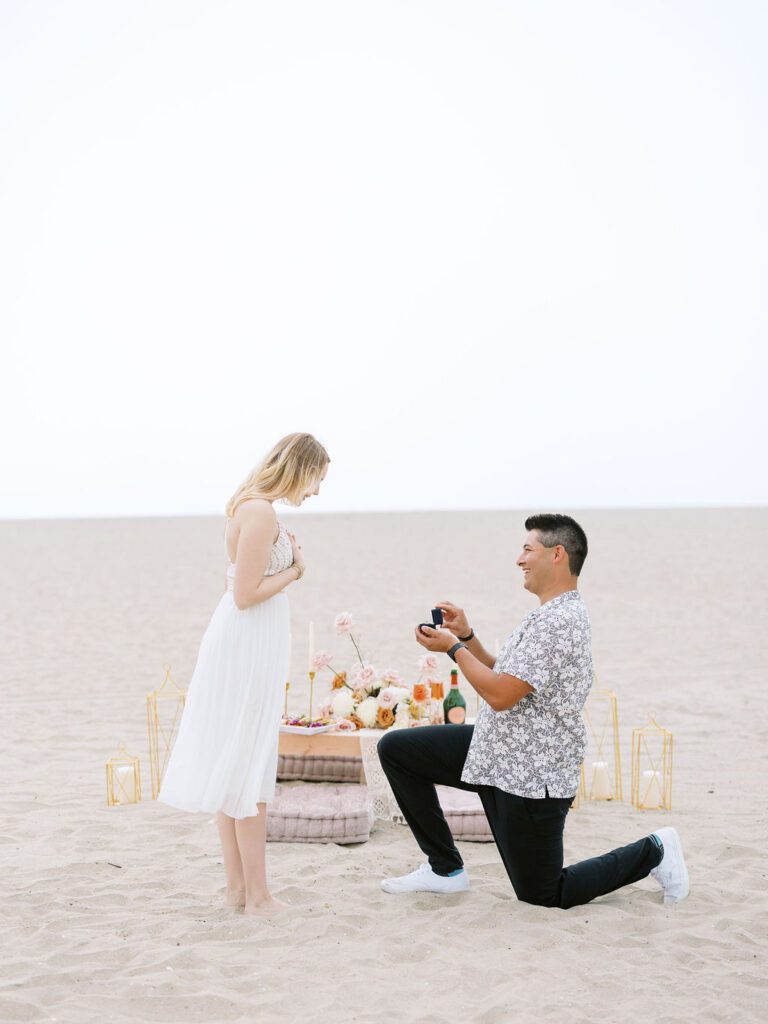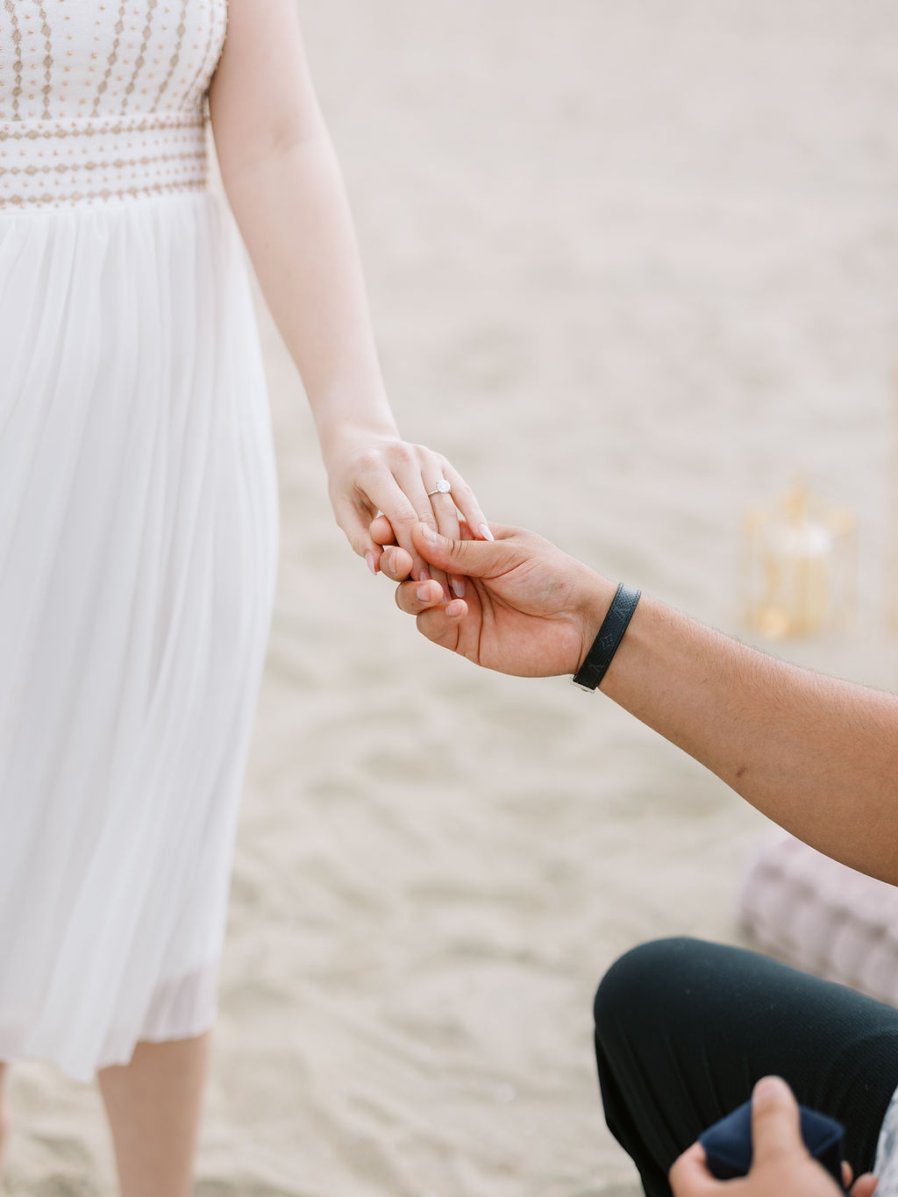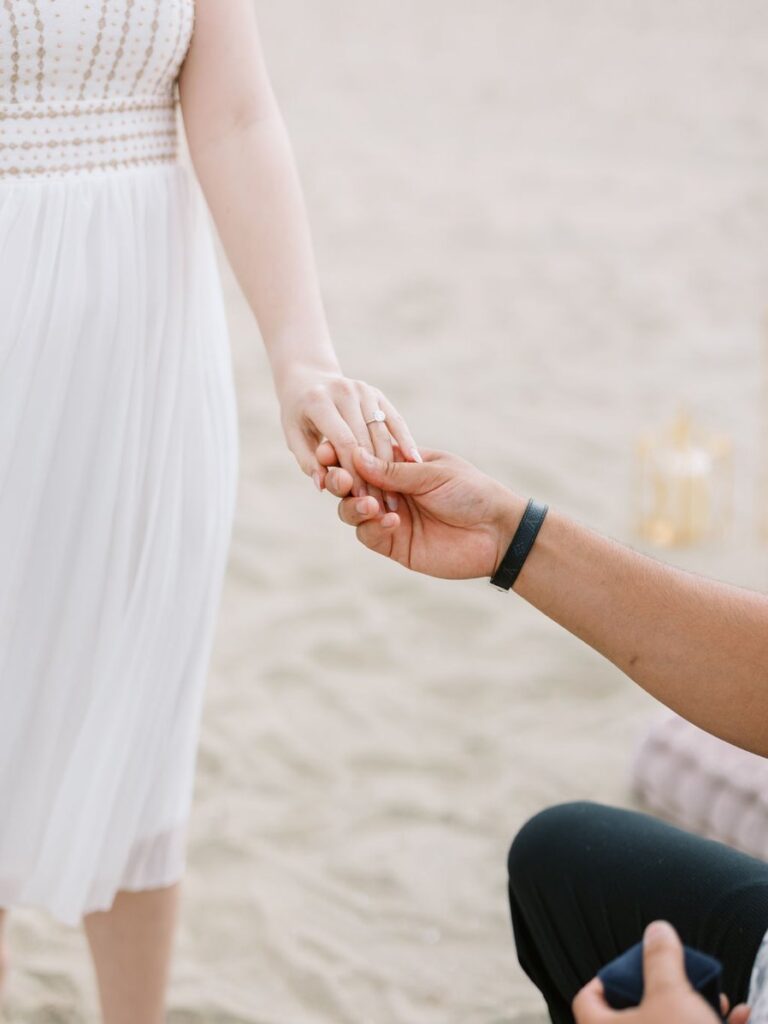 As she walked onto the beach, she was blown away by the special picnic Josh had planned for her for Valentine's Day – little did she know that in just a few minutes, a plane was going to fly by with a banner asking her to spend her life with Josh. Talk about straight out of a movie!
This proposal was so thoughtful, I cannot imagine how special Anna Marie felt as she watched all of this unfold in front of her! Congratulations you two, it was such an honor to play such a special role in your big day!
Vendor Love:
Proposal Planning and Design: The Yes Girls | Photographer: Madison Ellis Photography | Proposal Socks and Thin Ring Box: The Box Sock