Date Night Ideas and Printables Kit
Need a romantic idea for your anniversary, birthday, or date night you can plan at home or during social distancing?
What you immediately get:
5 amazing and different date night/anniversary ideas you can plan at home or do during social distancing
Easy instructions and links to what you need to set up
5 beautiful prints you can immediately download to use for your date nights
Why are these amazing? You can plan the dates as is or personalize further. Totally up to you! "Super great ideas and easy to put together yet don't look cheap. Thanks for helping make my anniversary a lot more special." – Dave
$24.99
"I LOVE these! I was able to plan it for a date the next day and my spouse was so impressed! We had such a fun time, even at home. Thank you!" – Kelsey
WE LOVE SEEING ALL YOUR DATE NIGHTS IN ACTION!!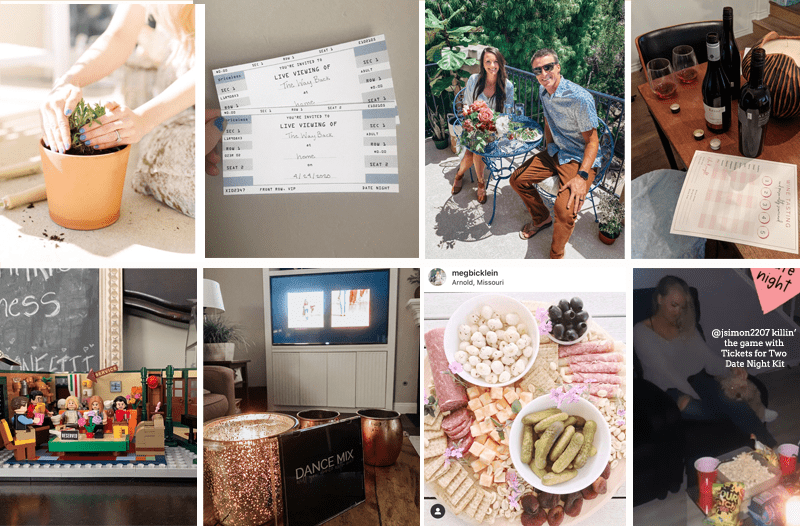 NOT SURE HOW TO CELEBRATE YOUR ANNIVERSARY OR PLAN DATE NIGHTS DURING THESE "SOCIAL DISTANCING" TIMES? WE HAVE 5 AMAZING OPTIONS FOR YOU!