Styled Engagement Shoots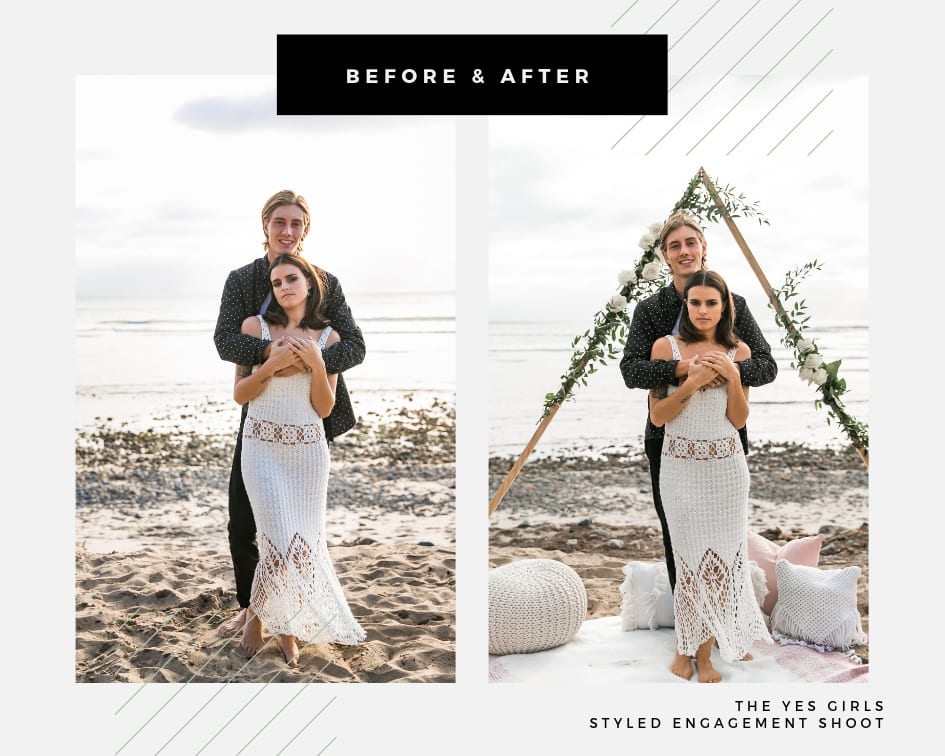 Hello you gorgeous brides-to-be! We heard your request and we are so excited! The Yes Girls is bringing our styling and coordination expertise to the "just engaged" world!  Introducing our new Styled Engagement Shoot package for the perfect engagement photos.  After choosing one of our stunning "style" categories, we will work with you to customize your engagement shoot experience- from apparel choices to fit your styled theme, to small details that are completely unique to your relationship!
Our goal is to create gorgeous engagement sessions that are highly personalized to your relationship beyond what you find on Pinterest!  The process is simple… reach out to us with the "Get Started" button below.  Let us know which style(s) you are interested in, and if you have any other ideas that you would love to incorporate.  Once you book, we take care of the rest!  Simple as that!
Are you a photographer looking to amp up and beautify your portfolio? We can style your engagement shoot and mini sessions.