Someone pinch me because I seriously can't believe it's been 7 years since I started The Yes Girls. I was a 22 year old college grad with big dreams to start my own event planning company while struggling to find employment in the events industry. I had quite the juxtaposition; it was by far the most humbling and one of the most exciting times in my life. I write this blog with a VERY thankful and full heart as we celebrate The Yes Girls birthday! It only seemed appropriate while reminiscing to share my top 7 favorite moments of TYG. I can tell you now this is going to be REALLY hard to narrow down but here I go.
1. The Very First Call
After tedious months of creating and strategizing, I launched my website, ran some Google ads, set up my work line (a landline if you can believe that), and prayed for a call! Within the first week, I receive one.
"I'm looking to propose in Napa to my girlfriend during our vacation. Is this something your company can help with?"
I wish I could recall exactly what I said that resulted in him entrusting me with his engagement but I pretty much blacked out during that conversation. Seriously! All I remember is hanging up the phone, jumping up in complete excitement and fear saying, "Holy cow, I did it!"
Scott was my first proposal client and when his girlfriend said "yes!" that is the moment I feel head over heels for proposal planning. I will be forever grateful because that one phone call changed my life.
2. $10,000 Proposal
The first year I started TYG I created a list of lofty business goals. Fast forward to December of 2012 when we planned a Paris inspired proposal in New York City. Everything from the private transportation, exclusive venue rental, 15 foot eiffel tower, swirly rose petal pathway, lighting props, custom Paris decal, and proposal planning the total exceeded $10,000 and that was my goal- plan a $10,000 proposal! That evening I celebrated by opening a bottle of wine with my husband that I saved for this exact occasion.
3. Growing The Yes Team
When I finally got to hire another proposal planner in June of 2011, that was a big moment! I would much rather do business and life in a team atmosphere so the day Kendall came onboard, and then Elie, it opened the doors for greater possibilities and fun times! It was refreshing to have brainstorming meetings with another person (even if over Skype) verses just me and my vanilla latte. Funny enough, I learned when I was able to hire others it resulted in the opportunity to finally pay myself too!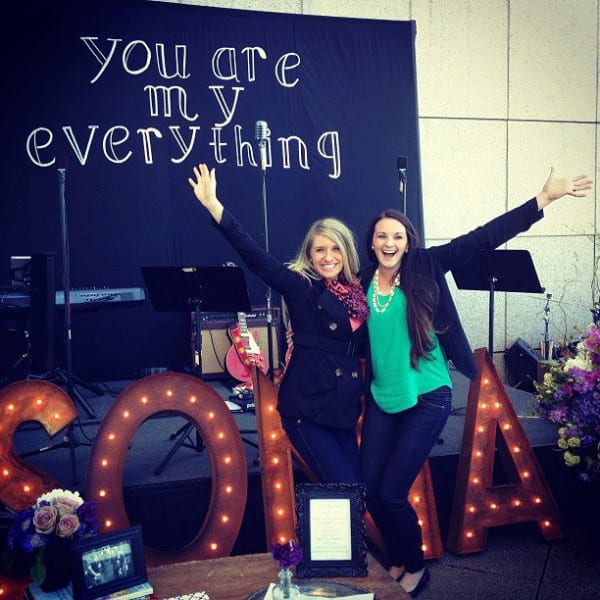 4. The TODAY Show
Before our Today show segment we had the honor of being featured on Travel Channel, local news and radio segments, LA Times, and other medias. Every time I would get SO excited but I was soon reminded that media doesn't always promise what they tell you. This is why the Today Show has to be one of my favorite memories. They did what they promised! Not only did we get to plan the coolest rooftop proposal (complete with a 10 piece band) for the sweetest military couple but the Today Show shared The Yes Girls hard work and passion for the proposal planning industry. It was a "pinch me" moment for sure as I watched the segment air on Friday morning right before Ed Sheeran performed. Thank you Today Show for a career highlight!
5. 10 Proposals, 1 Month, and Little Time
It was August and summer proposals were in full swing. I was the only Yes Girl working full time and I have never been so busy in my life. I was incredibly grateful but there were moments where I wondered if I could pull it off! I was going on proposal #8 or 9 when I got a phone call from a guy that wanted to propose during his vacation to Malta… that next week. "Sure thing!", I said not sure if he would even book but he did. I hate to admit this but I had to look up where Malta was on a map before I began searching for the perfect vendors (that could speak English). I even called my mom (who is crazy creative) to enlist any help I could get. By the grace of God and MANY late nights by August 31st there were 10 "yeses" and memorable proposal stories to go with each!
6. Did You Say Unlimited?!
I will never forget the day Elie called to tell me we received an inquiry from a gentleman who wanted a Tangled inspired proposal and his budget was "unlimited!!!" My sleep deprived self just had a baby (like a week old) so I thought I might be not hearing her right. Turns out he did have a proposal planner's dream budget to create the most magical fairytale proposal! This one comes in good timing too because we will be sharing Leo's proposal next week so stayed tuned for this one!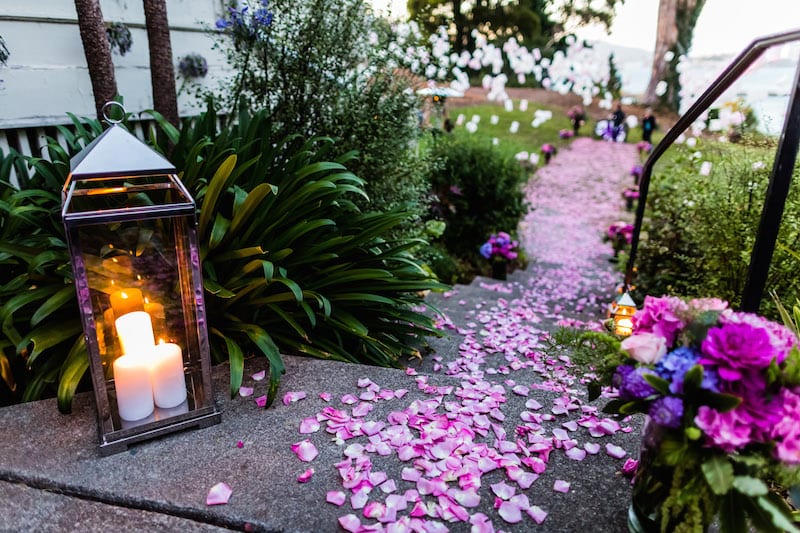 7. A Re-Proposal
This last one may seem like a odd one. It wasn't because of Nick's budget or even the particular proposal itself but the heart behind it. I'm pretty passionate about helping relationships thrive. I believe in creating intentional and celebratory experiences like a proposal, wedding anniversary, or "just because". I am inspired by couples that continue to purse and date one another. Nick was doing just that for his wife. It wasn't their anniversary but after 10 years of marriage he wanted to re-propose. He didn't have a reason except that he wanted to celebrate and show that to this day he would still choose her. Is your heart melting yet?! Mine sure did! I absolutely LOVED helping Nick surprise is wife and she never saw it coming when she showed up at the first place Nick ever laid eyes on her. Oh and if you're wondering, she said "yes"… again. :)
– – – – – – – – –
Man this was a hard list to narrow down. I thought about every Yes Girl that got engaged, my brother's proposal, the first proposal video to hit 100,000 views, filming a tv show sizzle reel (still working on that one), my first wedding, launching the TYG online shop, and so many others. If I didn't stop at 7 favorites this blog post would be like the song that never ends and I know you all have lives to get back to.
So with that, I end with this. To all our clients, vendors, supporters, readers, and friends I raise a full cup of coffee (or a glass of bubbly if it's 5 o'clock) and give a big cheers to you!


Want to create her dream marriage proposal? We have the perfect way. Contact The Yes Girls to get started on your personalized marriage proposal, wedding plan, vow renewal, anniversary or date night today! We're so excited to work with you!