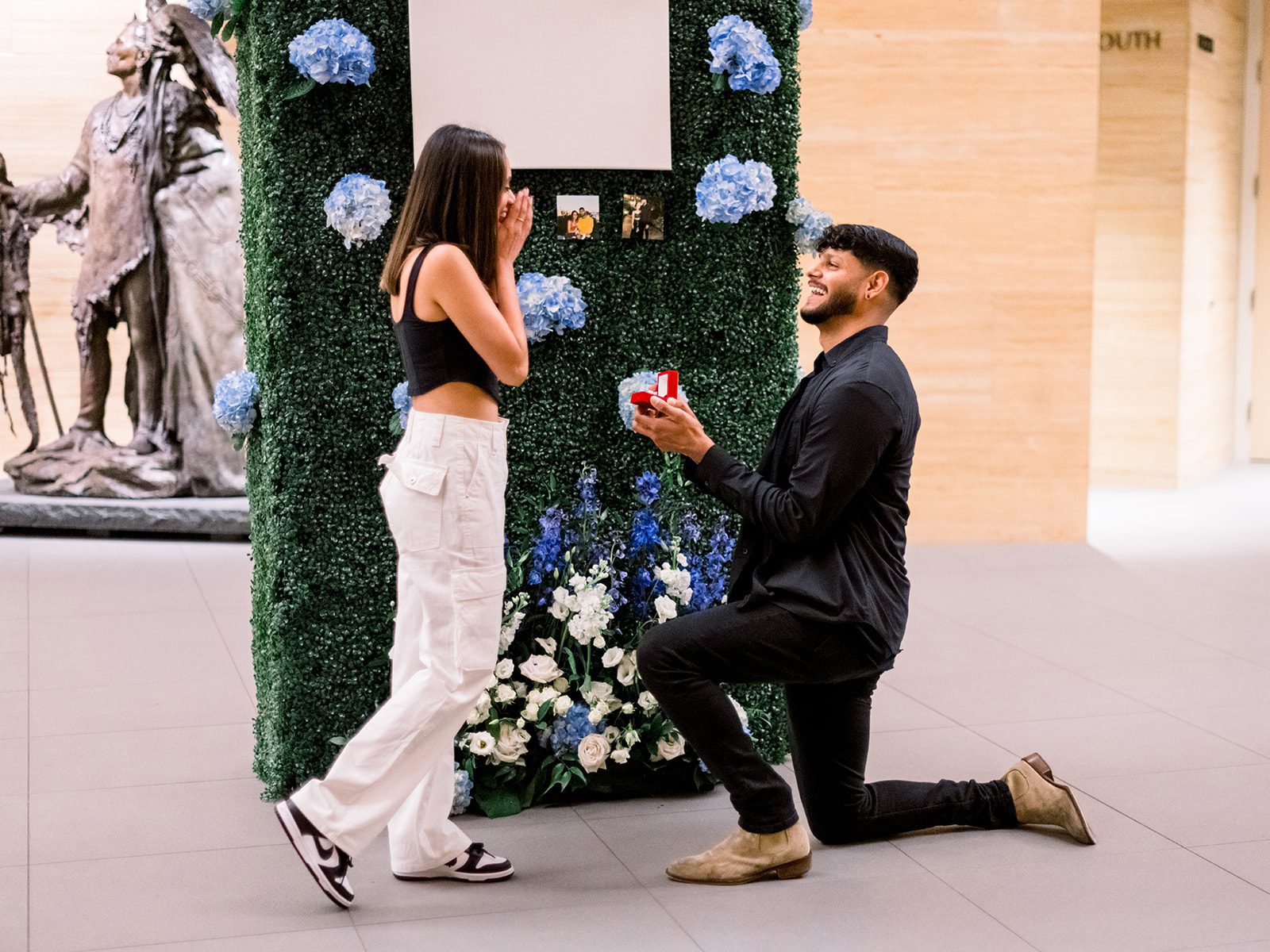 Picking the photos to share from this touching art gallery proposal in Tampa is next to impossible! Jay came to us with the sweetest idea to propose to his sweet girlfriend Drashti, and needed help with the execution of it all. Jay thought of all of the intimate details of this sweet proposal – he really wanted to make his girlfriend feel seen, loved, and heard!
The Details:
This couple's unique love story was on display for the two of them to take a trip down memory lane before they began painting the rest of their lives together (pun intended). Jay had the idea of having key memories of their relationship made into custom paintings to create a gallery for the two of them to walk through. We worked alongside Jay to create a stunning floor plan to display all of these sweet memories, complete with hedge walls and pops of blue florals, this proposal is one for the memory books!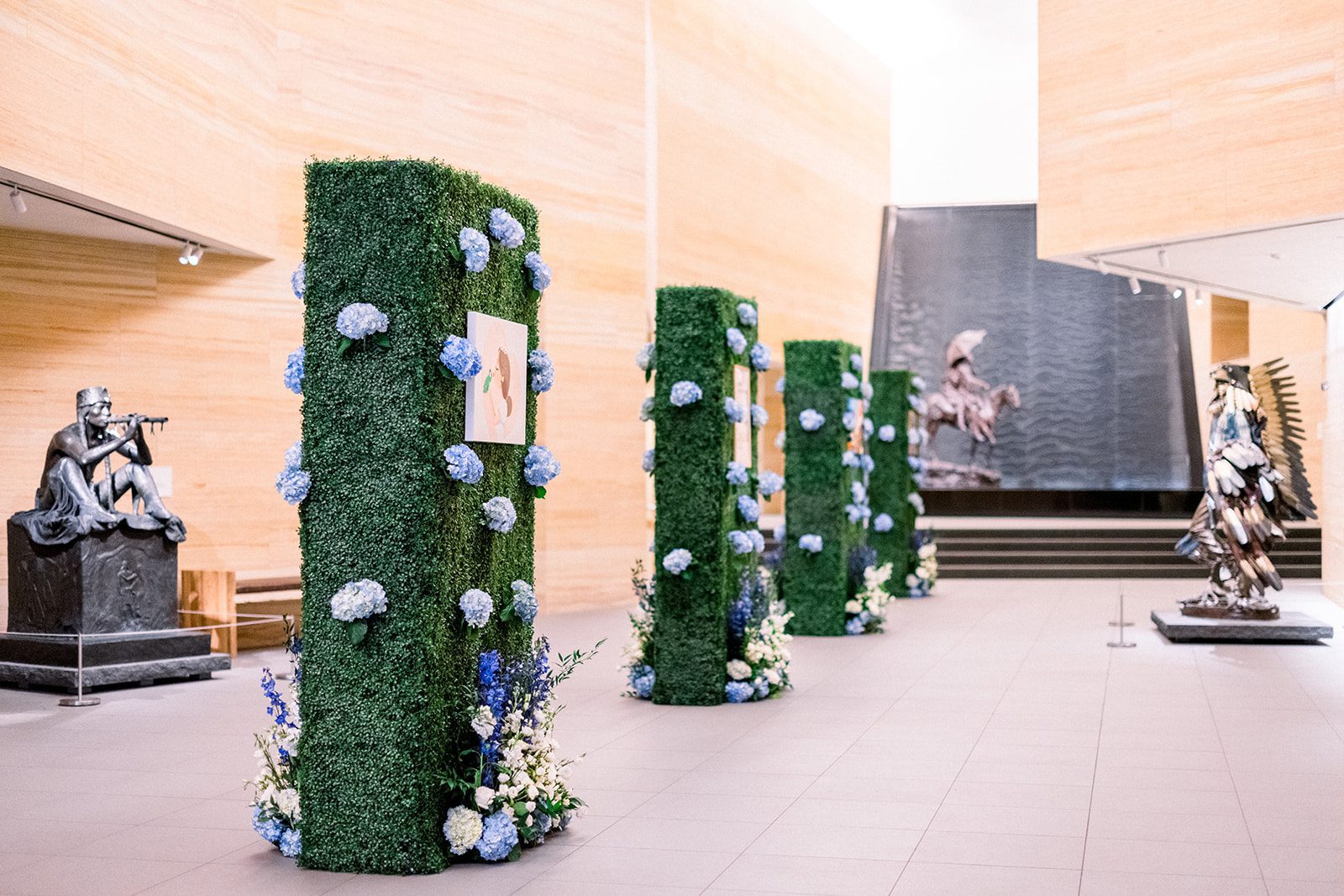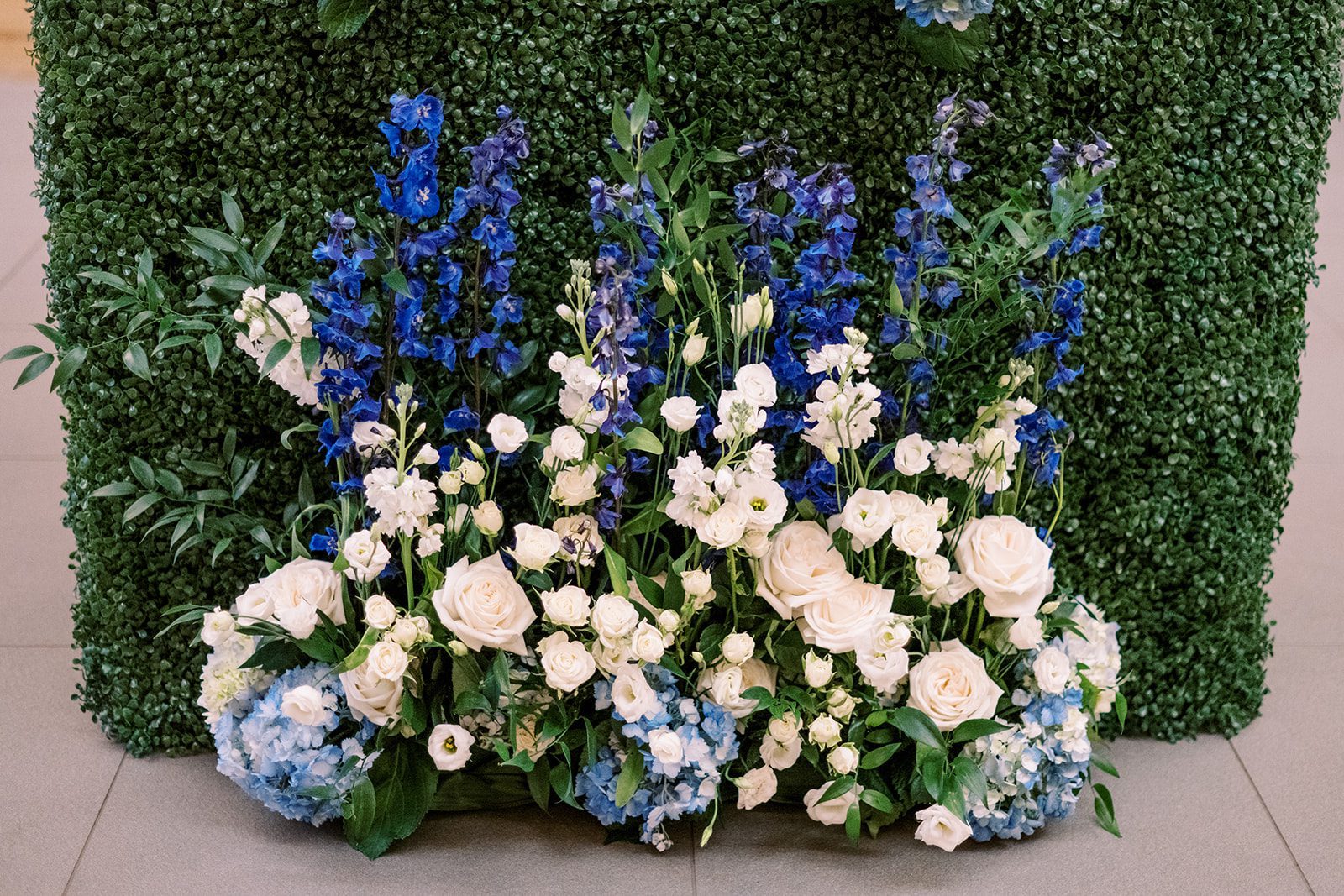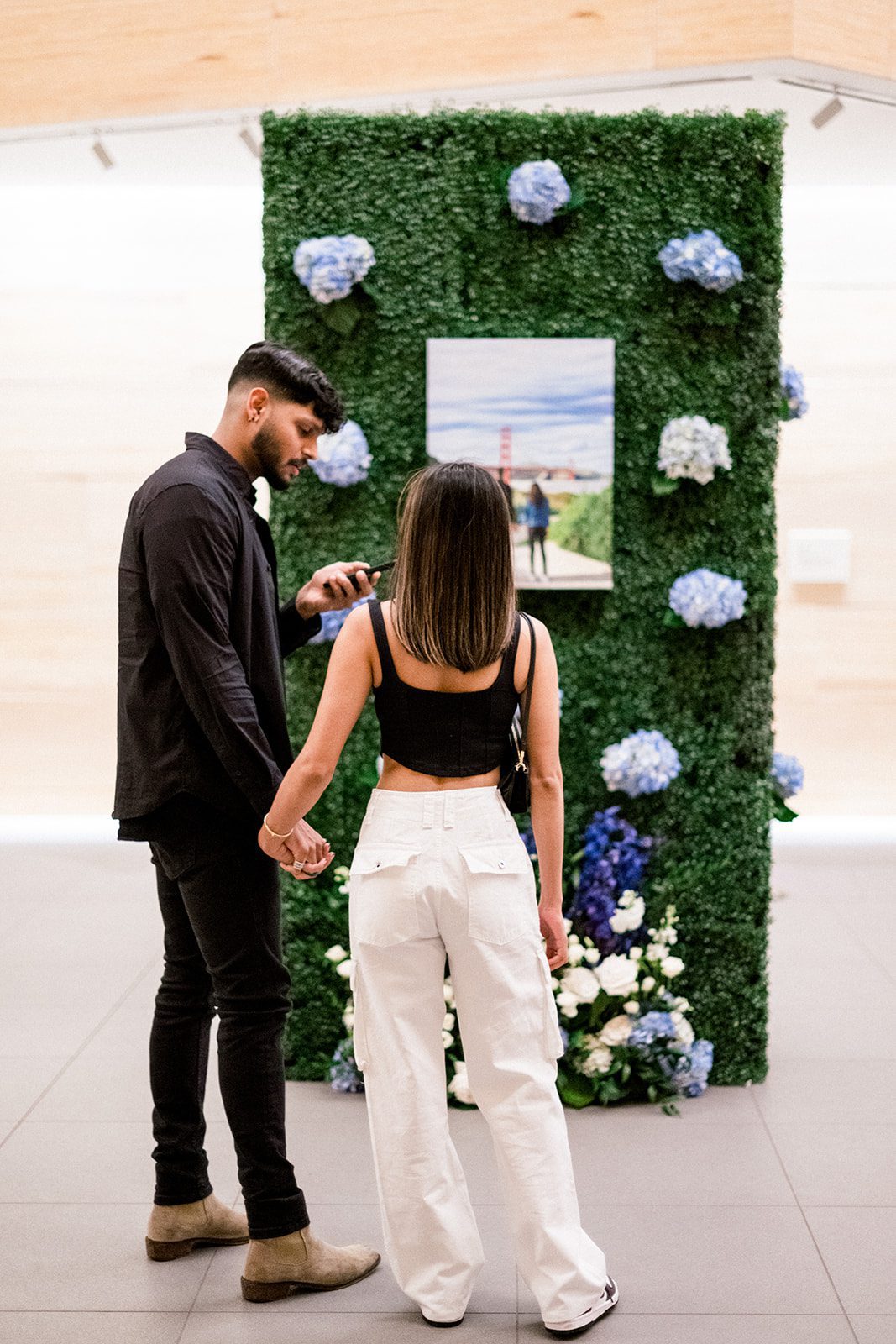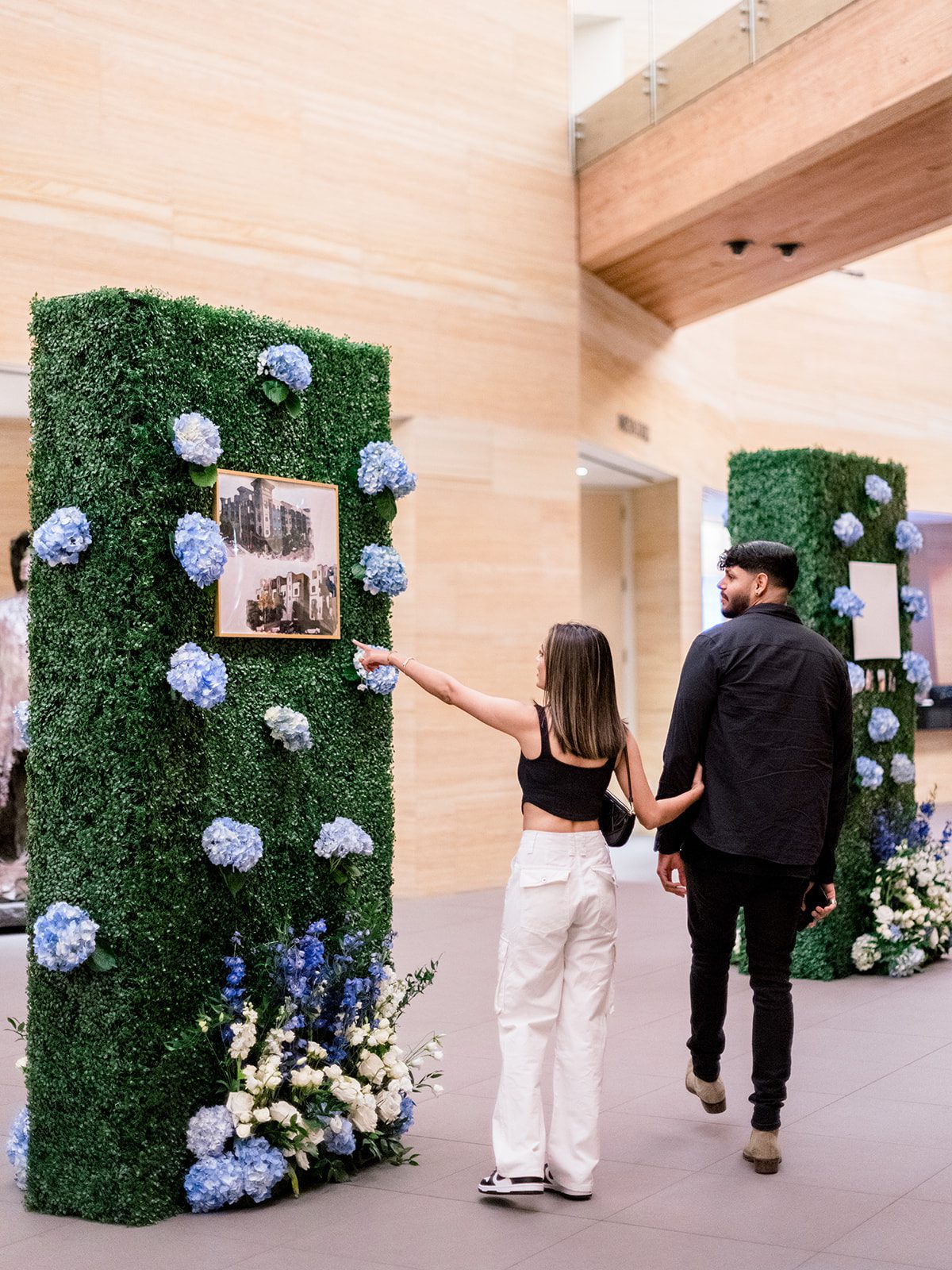 The graphics and paintings were displayed in chronological order; The first painting on display was a picture of a princess kissing a frog, this is an inside joke that the two of them share – Jay uses this image to describe the beginning of their relationship. Next up is their first AIM conversation, 3 seemingly small words lead to a one-of-a-kind love story. The gallery then moves to a painting of the movie theater where the couple went on their first date. The next graphic on display was a collage of photos of the two of them over the years displaying some of Jay's favorite memories. The gallery then moves on to display a painting of the two of them in San Francisco overlooking the golden gate bridge to encompass their many travels together. The graphic that follows was a display of the couple's first apartment together and then the first home that they purchased where they currently live and will continue to build their future. As Jay walked through the gallery, he prepared a speech for each of these moments and explained to Drahsti what each of these moments meant to him.
The Proposal:
The final gallery wall had a blank gallery canvas on display to represent the painting that the two of them have yet to create, the rest of their lives. Jay lead Drashti through the gallery and finally got on bended knee in front of this final gallery wall.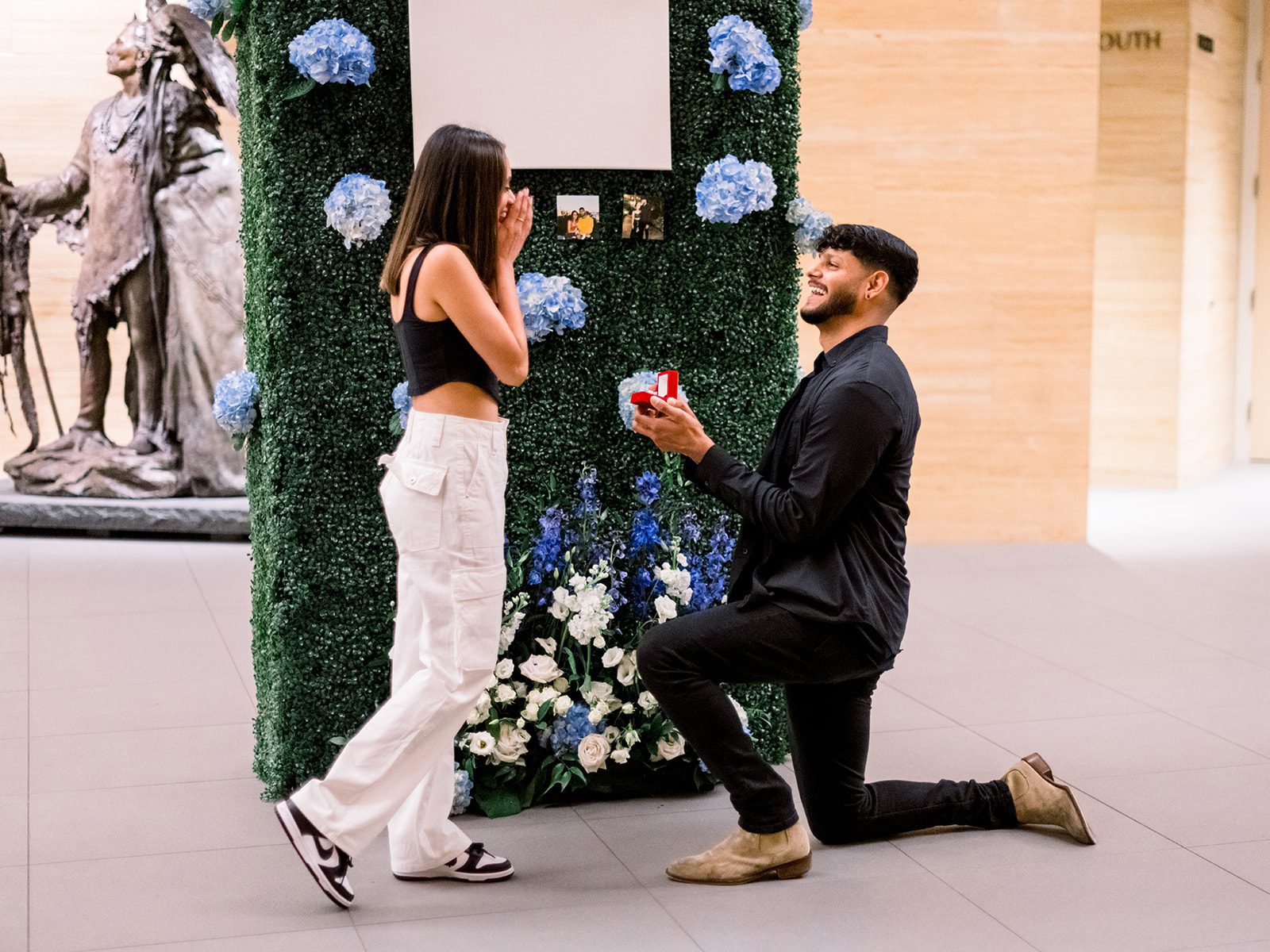 As you can see from many of these images, Drashti was completely blown away by the sweet display that Jay had created for her. We could not be happier for this sweet couple and wish them the very best! Congratulations Drashti and Jay!
Vendor Love:
Proposal Planning: The Yes Girls | Photographer: Calista Manfre | Proposal Socks: The Box Sock