You've said "yes" to the dress and the ring, but your job isn't over yet. You've got to start thinking about those extra-special finishing touches. We're talking your something borrowed, something blue, something old and something new, not to mention all those special little extras that are simply something you! If you're big on trendy fashion and want to bring a fresh, bespoke look to your wedding day ensemble, grab from our list of trendy and unique bridal accessories below.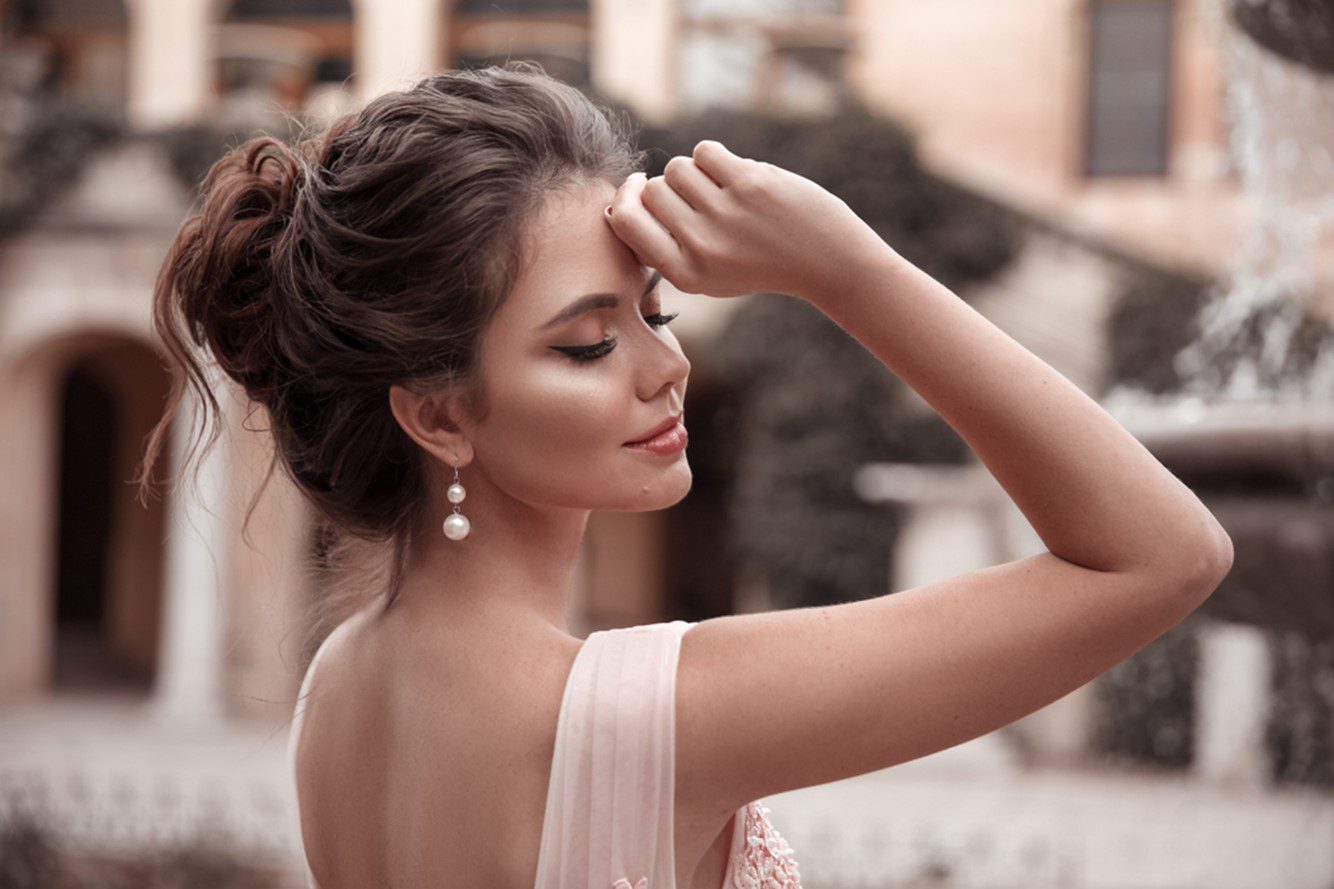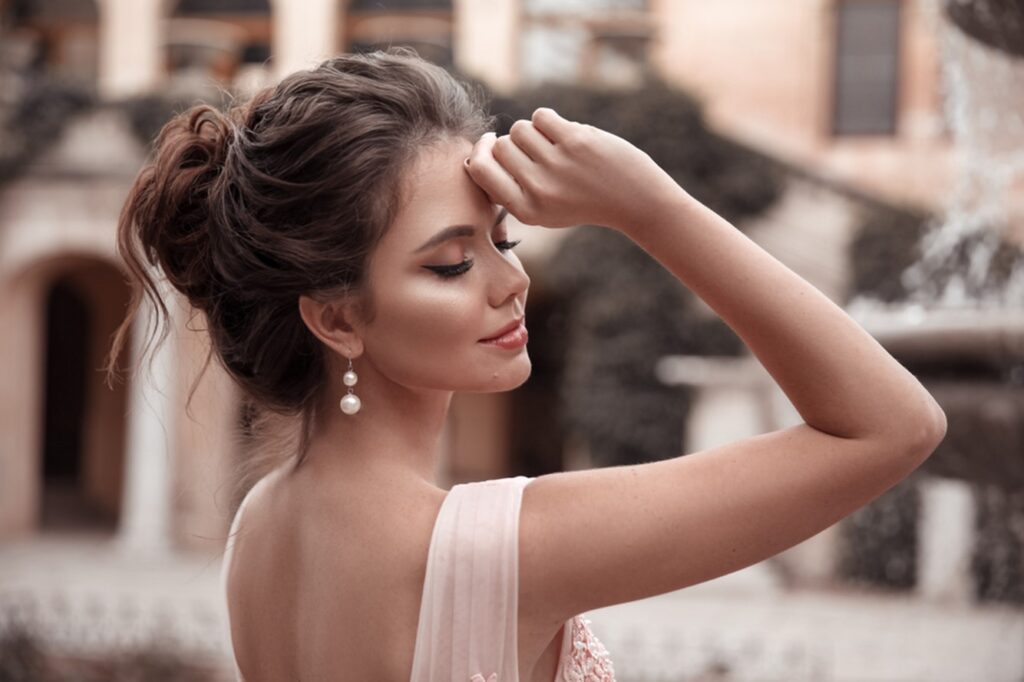 1. Dangle Earrings — Dangle earrings are a fresh yet classic way to add a soft, feminine feel to your style, especially if you find that your typical diamond or pearl studs are falling flat. But remember that your bridal jewelry should complement your wedding day aesthetic, not detract from it. Go for a pair of subtle and dainty dangle earrings to create some dimension and movement without overshadowing the rest of your style.
2. Bridal Face Masks — We'd be remiss if we didn't mention the hottest wedding trend du jure — bedazzled bridal face masks! A byproduct of the ever-lingering COVID-19 pandemic, brides and grooms all over the world have begun rocking pretty face masks even at their small, socially distant weddings. We're not sure how long this trend will linger, but we can't deny that it has made a massive impact on the bridal fashion of today.
3. Bejeweled Crowns — We all want to feel like a princess on our big day, so why not top things off with a genuine crown or tiara? With the obsession with royal TV shows like The Crown, it's no surprise that brides all over the world are getting serious about their jewel-encrusted headpieces. Where dainty flower crowns and tiara-inspired hair pins once reigned supreme — pun intended — today it's all about the full-fledged top-of-the-head crown.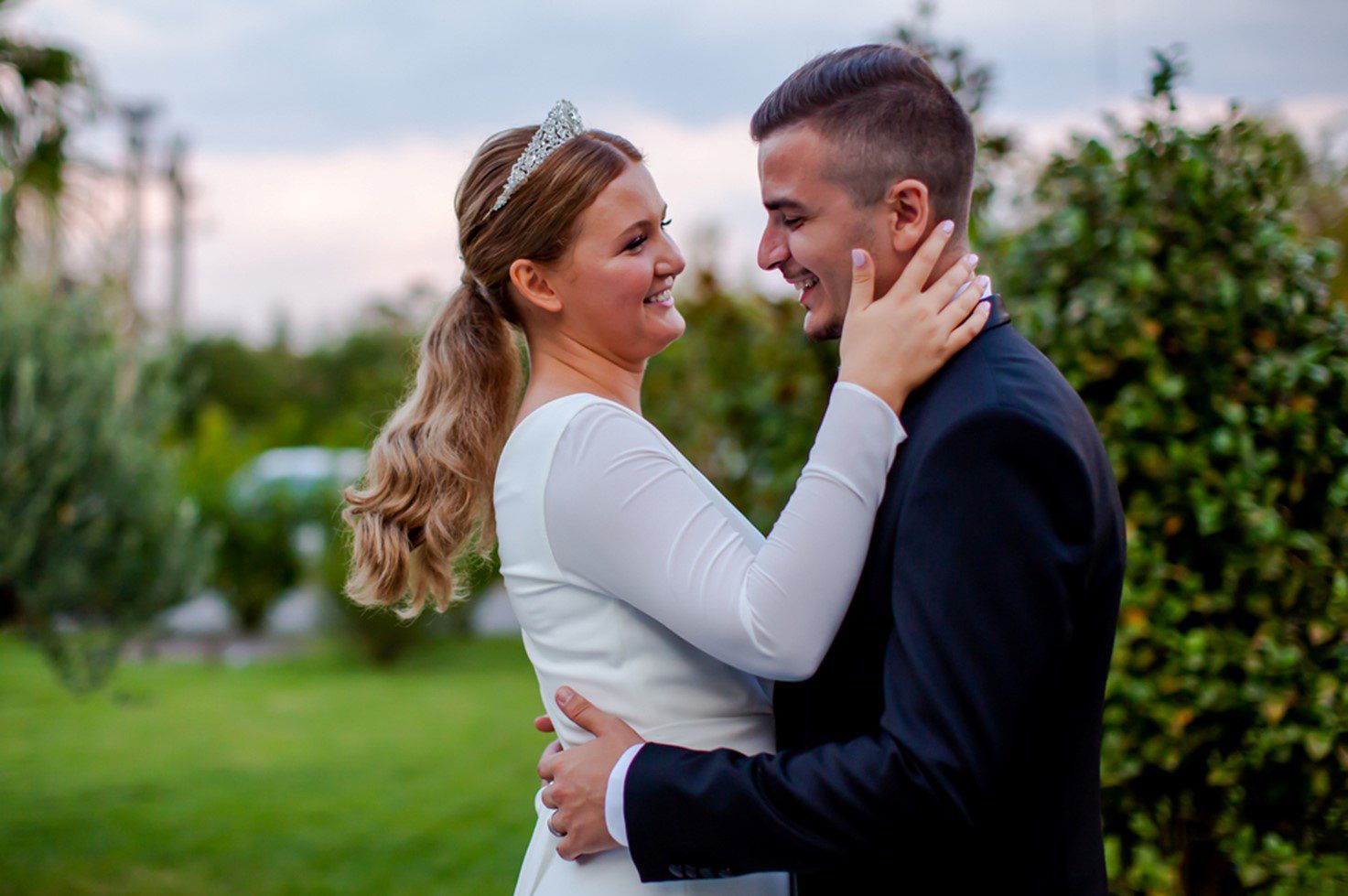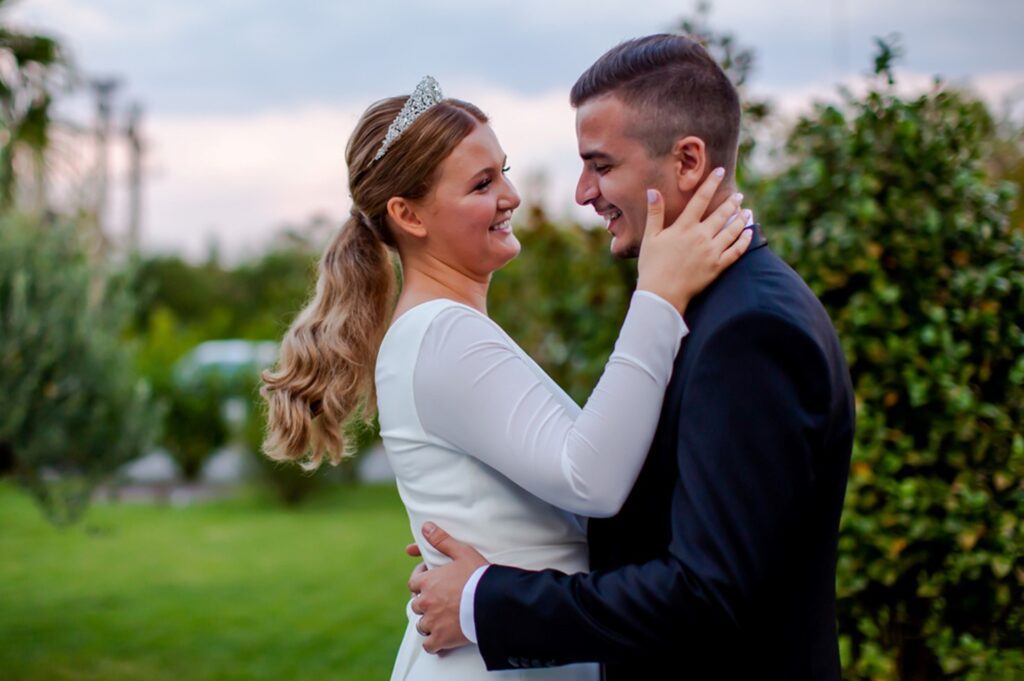 4. Birdcage Veils — The ultimate symbol of soft, vintage glam, the birdcage veil is a classic yet unexpected bridal accessory that's making a comeback in a huge way. Rocked by many vintage and modern bridal icons, this breathtaking veil option adds a little old-school drama to your look while honoring timeless bridal style. Channel your inner Jackie O and keep it subtle and classy or go big and poofy for some couture-inspired glamour.
5. Affordable Rings — Your rings are a huge part of your day-of look and, chances are, they're one of the things you spent the most time thinking about. These days, one of the overarching trends in bridal rings is affordability.
Indeed, affordable engagement rings are huge right now, because they free up more cash flow for more important or impactful accessories. Surveys show that gen Z and millennials don't think engagement rings should cost a ton, so it's no surprise that cheap yet stylish alternatives are on the rise among savvy brides and grooms.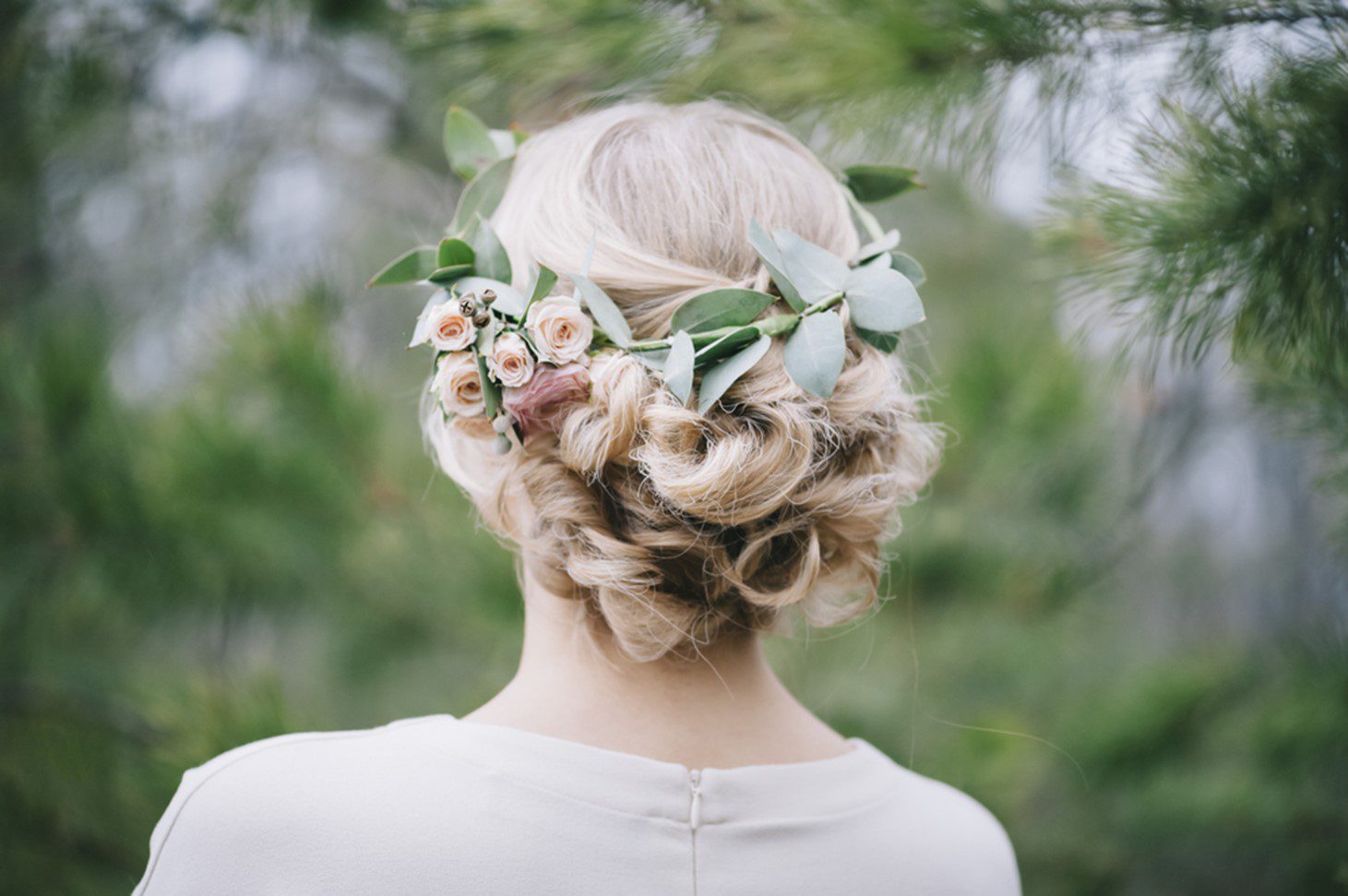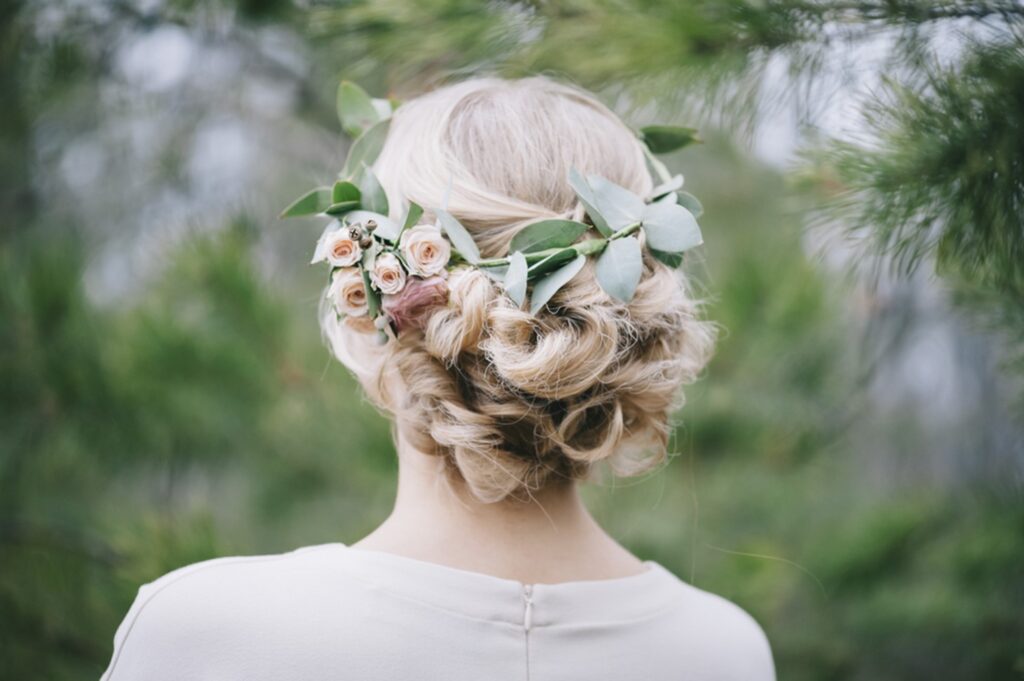 6. Bridal Combs and Hair Pieces with Greenery — Floral hair pieces have been trending for years now, and we're obsessed with them. They bring a big pop of color and are easy to match to your bouquet. Lately, we've been seeing a lot of bridal hairpieces featuring fresh and faux greenery for a more down-to-earth, eclectic vibe. This is the perfect way to freshen up an up-do, and it makes a great complement to all-green bouquets and centerpieces.
7. Elaborately Decorated Garters — Basic bridal garters are a thing of the past. Peruse your options online, and you'll find that today's garters are done in all sorts of elaborate designs, from intricate lacework with rhinestones to custom embroidered options with sexy messages. Even if you don't do the traditional garter toss — honestly, it's one of the wedding day traditions on its way out — you can still wear a pretty or sexy garter for photos.
8. Hoop Hairpins — Hoop hairpins are a little bit retro and a little bit glamorous, making them perfect for the modern bride. They typically feature a circular design with a pin that crosses underneath the hair, creating a uniquely decorative aesthetic. Grab some hoop hairpins adorned with rhinestones for a little pop of sparkle beneath your veil.
9. Tulle Gloves — If you fancy yourself an avant-garde bride-to-be, then you've got to consider sporting a set of fingerless gloves as you sashay down the aisle. Bring the glam and the 80s vibes with a pair of tulle fingerless gloves that are delicate and feminine yet fresh and unique. If your preference is subtle and sleek, you can toss the tulle for some full-fingered satin gloves that provide a more streamlined and sexy look.
10. Earring Jackets — Did we mention that simple earrings and studs are out? Yep, along with dangle earrings, we're seeing a massive rise in earring climbers and jackets. Instead of adorning the lobe only, these stylish ear accessories climb all the way up and around your ear, creating a truly intriguing and glamorous visual that's entirely unexpected.
11. Celestial Hairpins — Give your wedding day getup some glimmer from the galaxy with pretty hairpins in the shape of the sun, moon and stars. Another out-of-the-box bridal accessory, this awe-inspiring style helps infuse some individuality and charm into your wedding style. You can have your spouse-to-be rock some cosmic accessories as well — a tie clip or cufflinks, perhaps? — for a subtle way to send your style out of this world.
12. Pretty Bridal Chokers — In case you missed it, the 90's look has been trending in a big way since what feels like the actual 1990s. Chokers are one of the throwback trends we're loving from this decade obsession, both with regard to casual daily wear and formal wear alike. Give your wedding day style some spunky — yet pretty — undertones with a bedazzled bridal choker clad in plenty of sparkly rhinestones.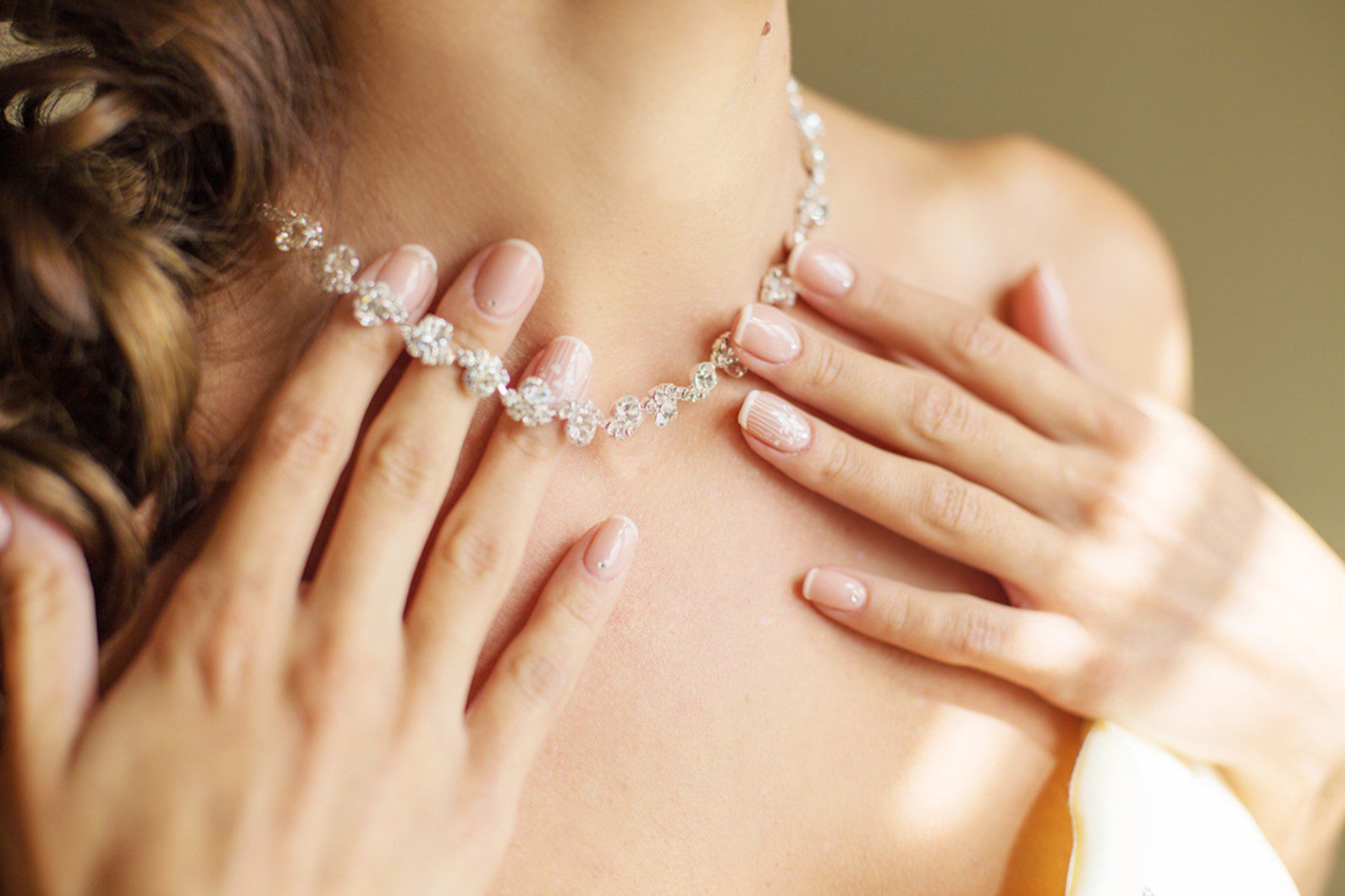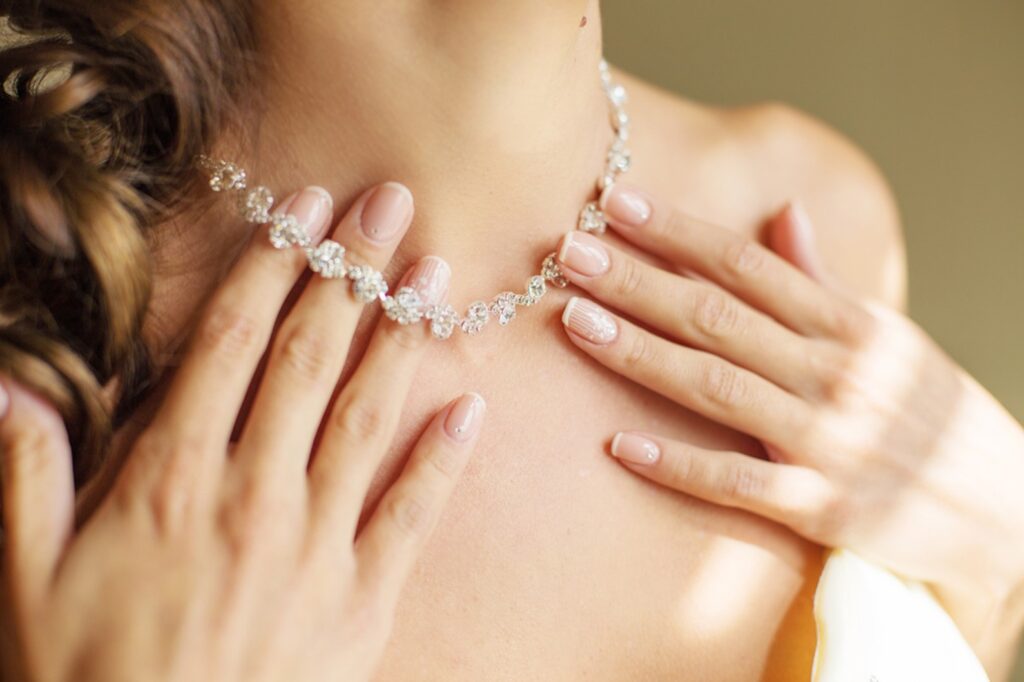 Think of your unique bridal accessories as the icing on the cake of an already gorgeous look. We have no doubt you'll look smashing with or without these extra pieces, but they can help you tie together a well-curated style that contributes to the overall vibe of your big day.