Hello December! It's time for Christmas music, lights, hot coco, Christmas classics, spending much needed time with family, and of course gift giving. I totally understand how hard it can be to come up with new and creative ideas (every year) so here are a few thoughtful Christmas gift ideas we've seen or heard about lately to inspire some new ideas.
1. The Updated Date Night Coupon Book
Instead of free coupons for a back massage or night of tv watching of their choice, give him/her tangible gift cards with each date pairing like Craft It Out did. For example, include gift cards to happy hours you've been meaning to try, a day of wine tasting with reservations made, her/his favorite ice cream shop, tickets to the local theater or zoo, etc. If each date is paired with something redeemable your significant otter will actually use the items and it encourages you to try new date ideas.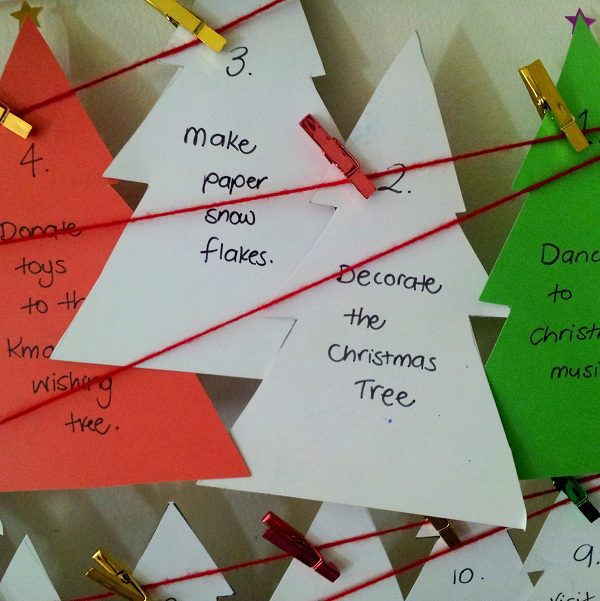 2. Live Advent Calender
There is something so sacred about a handwritten letter. Write him/her 25 or 12 letters leading up to Christmas day. Each day hide the letter somewhere new or have a friend make a special delivery to switch it up. It's like a live advent calendar Bonus points if you get cute cards or stationary and pair with a small gift that relates that day's letter. When it comes time to Christmas Day, give them a book, frame, cool container, vase, etc to store all the letters.
3. The Gift that Keeps On Giving
What is his or her favorite hobby? Maybe she is someone that loves getting her nails done but doesn't get to often. Perhaps he is all about paint ball but forgets to plan ahead to make time for it. Whether it's season tickets to your gf/bf/fiancé/spouse's favorite sports team or reserving different dates for them in advance with gift cards to those places (like the nail salon, paintball arena, etc.), they'll love it because it's the gift that keeps on giving.
Photo courtesy of Octavia and Vicky