Diamonds may be sparkly, beautiful and timeless, but they're not for everyone. They are also quite expensive, and they might be a tad too classic for some people. These days, more and more young couples are interested in more affordable and unique options that will set their ring apart. If you are looking for that perfect non-traditional engagement ring, we've put together a list of our favorite alternatives to the classic diamond ring.
1. Pearl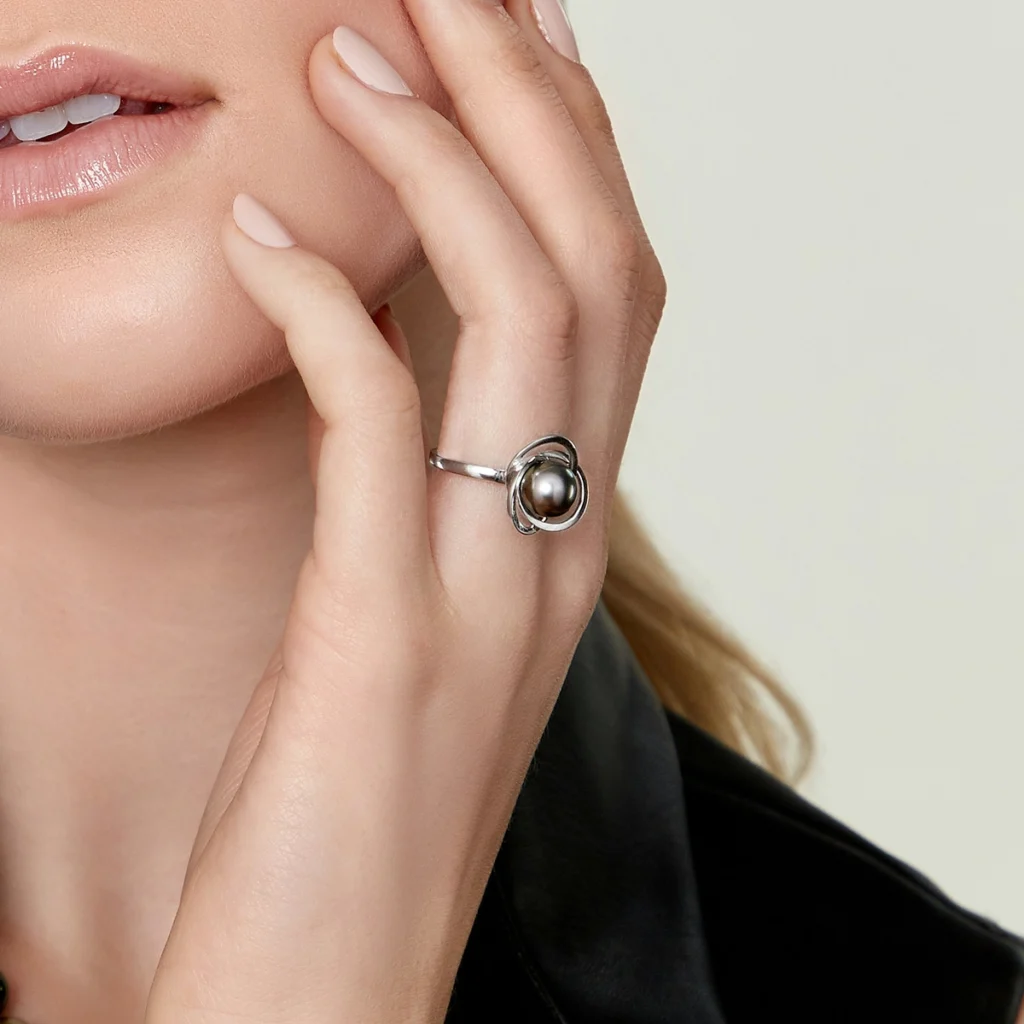 Tahitian Sea Pearl Ring from The Pearl Source
Whether you find them in a one-of-a-kind vintage piece or a chic modern ring, pearls are both beautiful and iconic. Pearls range in size, depending on the type you choose, and there are quite a few options out there: Freshwater, Akoya, Hanadama, Tahitian and South Sea, in both round varieties or off-round like Baroque pearls. Although the most popular and classic pearl color is white, these precious gemstones come in a variety of different hues. From the traditional white to unique pink, peach, golden or black, there is a hue out there for each style. If you're in love with this gem, match your ring with a pair of beautiful bridal earrings that feature the same type of pearl, and you're all set for your wedding day.
2. Amethyst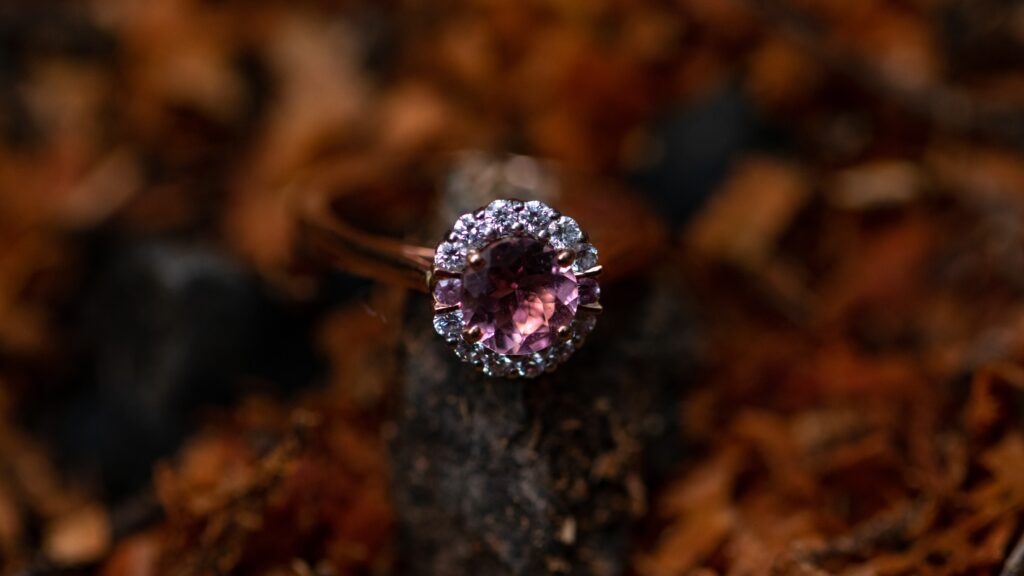 Photo by Simon John-McHaffie on Unsplash
Amethyst is one of the most popular semi-precious stones out there and a great option for couples on the lookout for a colorful ring. Its colors range from pale violet to rose and lavender blue, with the deepest shades of rich purple being the most valuable. Measuring a 7 on the Mohs scale (diamonds score a perfect 10), amethysts are not as hard as diamonds, but they're still durable. Amethysts make a great alternative engagement ring as they only cost a fraction of the price of a diamond ring. Plus, you can also include this purple crystal on your bridesmaid gifts list, as it's affordable and carries universal appeal.
3. Ruby
With their rich and luxurious red tone, rubies are a very popular choice for engagement rings. Sitting at a 9 on the Mohs scale, rubies are very durable, and you can be sure they won't scratch easily. The value of a ruby is determined by its color, cut, clarity and carat weight. Because they are one of the 7 precious gemstones – together with diamonds, pearls, sapphires, emeralds, oriental cat's eye, and alexandrite – rubies are on the pricier side, so keep that in mind when choosing your engagement ring.
4. Black Onyx
If you are on the hunt for a dramatic and edgy (but still stylish) engagement ring, then this one is for you.
Onyx is a mineral that comes in a variety of colors, but the most popular choice for fine jewelry is black. Strong but glossy, onyx measures a 6 to 7 on the Mohs scale, so it is quite durable. Due to its magnetic black hue, this crystal is a popular choice for engagement rings, as it is both timeless and unique.
5. Aquamarine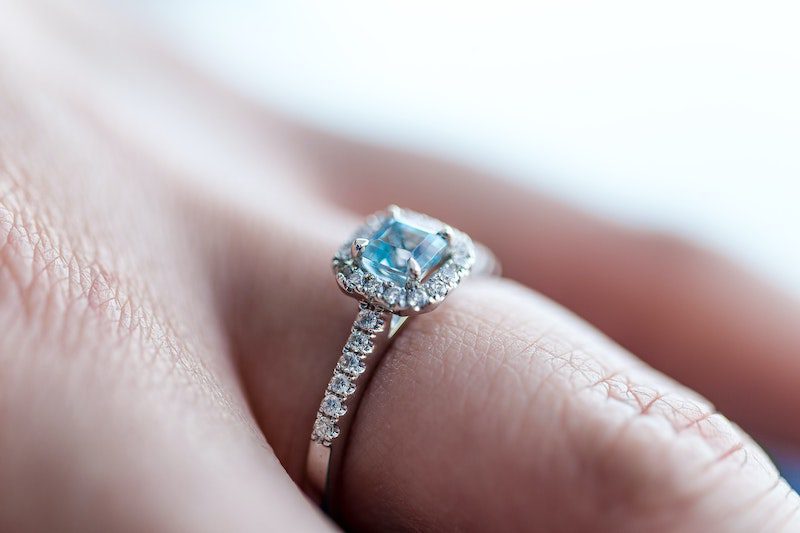 Photo by Andy Holmes
If you love the clarity and the shine of a diamond, but you don't want to spend a fortune on one, go for the more affordable option: aquamarine. This pale blue semi-precious gemstone has a clarity to it that makes it look expensive, while maintaining a low price point. The stone – a type of blue beryl – measures at 7.5 to 8 on the Mohs scale, which makes it quite durable.  Since aquamarines are available in different colors and cuts, this dazzling crystal makes a stylish and affordable choice for engagement rings. Nowadays, any gemstone that isn't one of the traditional four precious gems (diamond, ruby, emerald and sapphire) is typically considered semi-precious gemstone.