Italy is one of the world's most romantic places, making it a popular destination for a wedding proposal. With its picturesque villages, historic cities, rolling hills, and stunning coastline, a proposal in Italy will undoubtedly make your partner say yes! If you need help planning the most romantic wedding proposal, here are five incredible places to propose in Italy.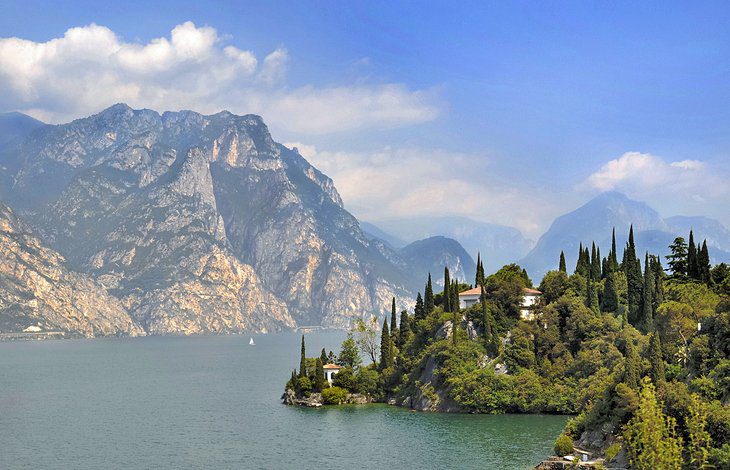 Rome
As one of Italy's most romantic cities, Rome offers the perfect setting for a wedding proposal. With so many beautiful places in Rome, deciding where to propose can be daunting. You can have it in a square, a church, a historical sight, or even in a fancy restaurant!
If you don't mind asking your loved one's hand for marriage in front of the public, the Piazza Campidoglio is worth considering. It's a lovely public square, a common place for weddings and photoshoots due to its gorgeous buildings. You can even catch a beautiful view of the Roman Forum from above. For a wedding proposal guaranteed to make your partner say yes, head to the Spanish Steps, one of the city's most popular attractions. It has always been a popular place to plant a kiss on your loved one's cheek, so it's not surprising why it's the perfect spot for a wedding proposal. 
The Trevi Fountain is another famous sight in Rome that symbolizes romance. A marvellous example of Roman sculpture, the iconic fountain has inspired many romantic films, including Federico Fellini's La Dolce Vita. Avoid the crowds by coming here in the middle of the night or early in the morning.
Modena
Modena offers the perfect setting for a romantic vacation and a great place to propose to the love of your life. Situated in the heart of the Emilia Romagna region and famous for the Ferrari and Lamborghini sports cars, it is a place that exudes luxury. 
The Cathedral of Modena is one of the best places for a wedding proposal in Modena. It's a UNESCO World Heritage Site with a lovely facade that can make for a fantastic backdrop for your wedding proposal. You can also propose the Ghirlandina Bell Tower, just across from the cathedral. The gorgeous views at the top will make your proposal even more romantic. For couples who are motor enthusiasts, take your partner to the Enzo Ferrari Museum and make your proposal there!
If your partner is a culinary enthusiast, why don't you book a hosted dining cook along with the the incredible Massimo Bottura, the perfect way to indulge in luxury! It's a five-day, four-night event where you meet the world-famous chef and learn more about the wonderful world of culinary creations. The activity will include a dining experience at Osteria Francescana, voted one of the world's best restaurants and a perfect spot to propose to the love of your life.
Lake Garda
Lake Garda offers everything couples seek in a romantic holiday, making it one of the best places to propose in Italy. Located in the Province of Brescia in northern Italy, it is a destination well-suited to couples who love long walks by the lake while enjoying romantic sunsets.
Boat proposal is the most popular way to propose in Lake Garda. You can rent a private boat with a skipper who will take you on a scenic lake tour, where you can pop the question. The setting is very romantic, especially during sunset. You can also request a dinner with wine to toast after the proposal. If you are to choose the most romantic place in Lake Garda, it has to be Punta San Vigilio, a small peninsula where you'll find a small church and a charming harbour, which are ideal spots for a marriage proposal. Come here during sunset, where the atmosphere is even more romantic, guaranteed to make your partner reply with an astounding yes!
If you want to propose somewhere quieter, take your loved one to the medieval village of Malcesine, which lies on the slopes of Mount Baldo. It's a picturesque village with cobbled alleyways and a beautiful castle called the Scaligero Castle, where you can pop the question.
Milan 
Milan may be famous for its glitz and glamour and for being one of the most fashionable cities in the world – it's also a romantic city with many dreamy spots offering a perfect backdrop for a marriage proposal. One of these is in front of the Duomo di Milano, the city's most iconic attraction. 
Another romantic way to propose is to take your loved one to the Giardino di Villa Reale, an elegantly manicured garden with beautiful bridges and duck ponds. Look for a quiet spot to have a picnic and pop the question. The Sforza Castle is another place in Milan that exudes romance. Take your partner on a romantic walk in the castle's lovely garden and grab the opportunity to propose. 
For couples who love adventures, rent a car and book a trip to Monza for the Italian Grand Prix. Look for a romantic spot by the road and pop the question!
Venice
As one of the most romantic cities in the world, Venice is a popular place to propose. You will find numerous ideas for marriage proposals in Venice. In fact, some tour companies in Venice specialise in arranging the most romantic proposals guaranteed to make your partner say yes. 
As a popular tourist destination, Venice can get crowded with tourists. If you want to avoid the crowd, consider proposing in a secret garden. You will find gardens facing the Grand Canal with incredibly romantic views. Make the experience even more romantic by arriving on a gondola. If you want to splurge, you can arrange a lavish dinner with fireworks displays. With a marriage proposal as grand as this, your partner can't resist saying yes to a lifetime of togetherness!
A gondola ride is the most romantic activity in Venice, so why don't you pop the question while taking a gondola ride in the scenic canals? You can even request for your gondolier to serenade the love of your life for a more romantic experience.