Okay men, we've been asked a hundred times what the "love languages" are! I think there are a lot of you men that think "sure we like going out to dinner together so our love language must be 'quality time'". But the love languages are so much more than just what you choose to do on an average Sunday night, they really go deeper into how your woman reacts and expresses her love. Now, I promise not to get too mushy on you, but I do want to take a moment and remind all of you guys out there how important really understanding this is.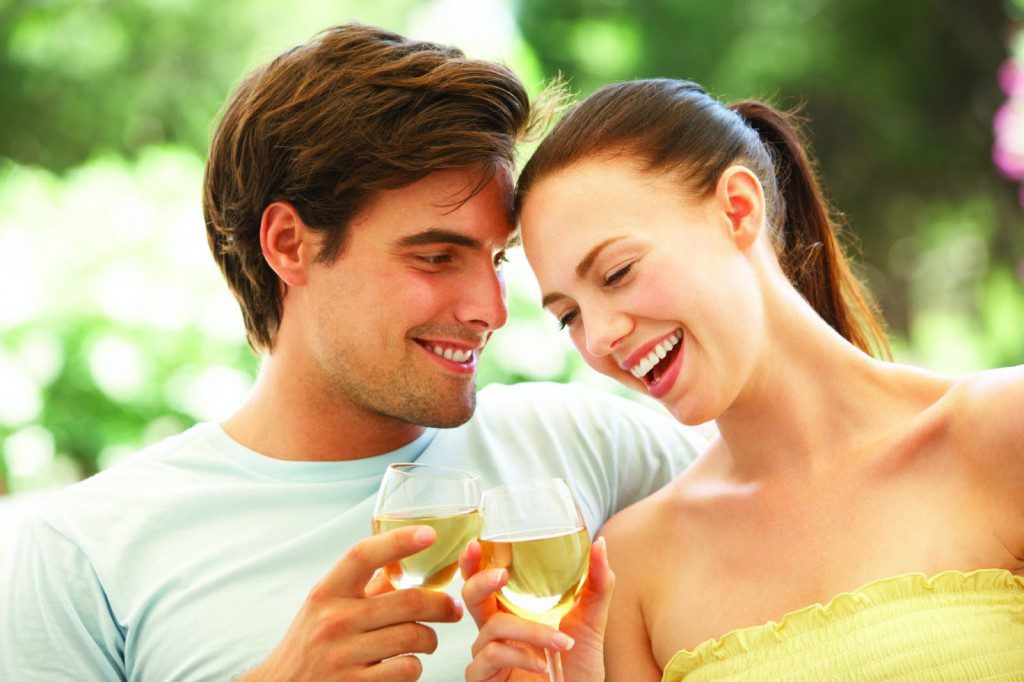 The Five Love Languages are different ways that one expresses or receives the feelings of love. They are Words of Affirmation, Quality Time, Receiving Gifts, Acts of Services, and Physical Touch. I will explain each of these a little more in depth below, but mainly what you need to know is that these languages can literally change your entire relationship. Once you figure out your partner's main love language you can spend your time and resources creating fun and personal ways to really show them you care in that way. For example, if my main love language was acts of services, I don't feel love as much when someone brings me a bouquet of flowers, but I feel more appreciated when someone takes out the trash for me. So, once you establish your main love language it's important that you share that information with your girlfriend (and visa versa) so that you can express love best to them! Also, remember that these are you main love languages, not your only! A lot of women really can feel loved through multiple languages, but it's important to figure out which your lady feels most drawn to. Lastly, remember to get creative here guys- once you find out how she is going to feel appreciated be thoughtful in your application! :)
Words of Affirmation: This woman is really moved when you verbally tell her how much you love her. Compliments are a great way to show her you care! Another way to really hone in on this woman is by leaving random post-its around the house reminding her that she's on your mind.
Quality Time: It doesn't matter if you're out on the town, or snuggled up at home, this woman just wants to be together. Come up with some creative ways to spend time bonding together like going on a long walk, or watching a season of a new show on Netflix together!
Receiving Gifts: This one might seem straight forward, but the woman that feels loved through gifts doesn't only want birthday presents or Christmas gifts. She is the woman that feels appreciated when you pick a wildflower off the sidewalk as you come to her house. She really appreciates it when you randomly bring her Starbucks to her office. But remember guys, thoughtfulness over budget every time! The gifts don't have to be expensive to mean a lot, just make sure you've put some time into it!
Acts of Service: Like I mentioned above, this love languages is all about sacrificial deeds. Wether it's taking out the trash without being asked, or mowing the lawn, acts of service means doing something that you might not want to do, but knowing that your girl will appreciate it so you do it anyway. Remember that "honey do list", yep, that's really a love language!
Physical Touch: This is probably the most commonly confused love language. While hugs and kisses are a large part of this language, it's more about the small touches that mean the most. For example, when you put your hand on the small of her back as she walks in the door in front of you. Or, when you're riding in the car and you reach over to hold her hand. This love language is a vital part of all relationships, but don't confuse it for only bedroom time ;)
So what to find out what your love language is? There are tons of sites online that can help so just grab your laptop and google "love language test". I promise you won't regret it!  (Image from premiere1limousine.com)


Want to create her dream marriage proposal? We have the perfect way. Contact The Yes Girls to get started on your personalized marriage proposal, wedding plan, vow renewal, anniversary or date night today! We're so excited to work with you!