You've been in the dating game a while, which is a euphemistic way of saying 'forever.' The result of that lengthy dating experience is that your go-to dates have become a little…trite. Dinner and a movie is played out at this point. How many coffee dates have you attended in your lifetime? Over 20? Over 50? Over 100? You could, of course, give up on formal dates and fall back on the tried-and- true Netflix and wine night-in, but that's also a cop-out. Well, today is your luck day, friend. In a stroke of serendipity, you've stumbled upon this Ring Cam / The Yes Girls joint blog post. More importantly, you've stumbled upon seven dates that knock the socks off of dinner and movie. Each date is also ranked on difficulty and cost. We also noted if we thought each date would be best as a first or second date or if it was best for those in long term relationships. You're welcome.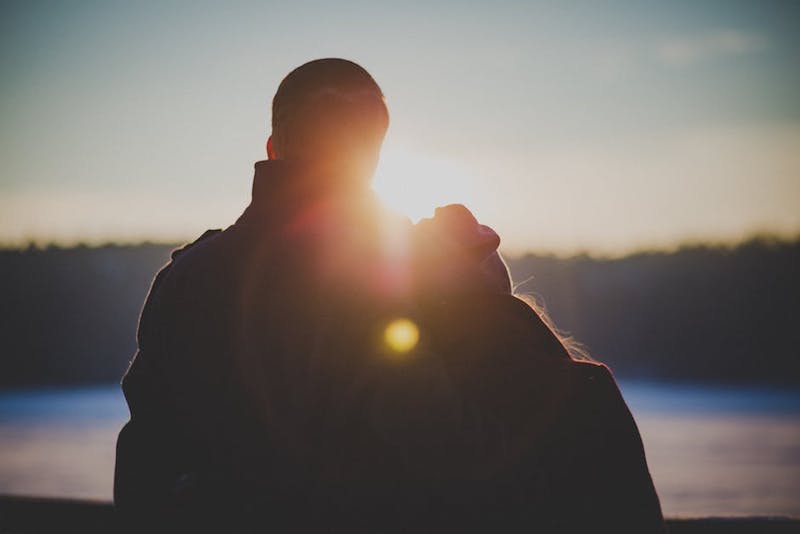 Make dinner. I feel that one of the greatest weaknesses of "dinner-and-a-movie" is that it's inherently passive. You converse during dinner, but that necessitates sparkling and engaging conversation, which is a lot to expect from a first date. For most of us, that's just increasing the chances of a slip-up or unsmooth joke. Going to the movie first and then grabbing a bite to eat helps facilitate conversation. However, this pales in comparison to the active problem-solving and team-bonding that comes with MAKING  your own dinner. I understand the trepidation from those readers who aren't culinary savvy, but it's worth noting that making dinner doesn't mean serving a veal shank in a red wine reduction with  mushroom risotto and homemade tiramisu. Pasta and red sauce is an extremely easy meal to make and I say that as an abysmal cook. Pair that with a nice red and you've got a pretty tasty, cheap, and easy meal, hopefully with a lack of fires. Job well done, Romeo.


Experience Level

: First Date, Long Term Relationship


Difficulty

: 6


Cost

: Low
Paintball, laser tag, or some sort of competitive bonding. Relationships are essentially just sports teams plus romance, right?  You'll run the risk of getting way too sweaty from the activity, so this is an activity best suited for the long term couples reading.  I've also never met a couple that was not reasonably competitive amongst themselves. Enjoy the sweet taste of victory when you plaster your beloved with paintballs like you're in Black Hawk Down.
Experience Level: Second Date, Long Term Relationship


Difficulty

: 5 Just don't get too caught up in the bloodlust.


Cost

: Low
Trivia night. This is an especially good idea for the nerds out there and their sapiophile significant others. Most towns have a bar that hosts a weekly trivia night. It's a new twist on the "dinner-and-a-movie" trope. You still have the opportunity to dine, but your entertainment is a lot more engaging than a movie. The trivia game you're playing will also help spark great conversation topics and might provide you with ample opportunity to demonstrate your knowledge of topics as obscure as 17th-century Swedish history and the moons of Jupiter. Hopefully this doesn't alert your date that you're a huge geek and scare them off, but you ran that risk when you invited them to trivia night. Cheers, nerds.
Experience Level: First Date, Second Date


Difficulty

: 2. It's as simple as being 21 and finding a bar. It helps if you know things, but it's not required.


Cost

: Low
Wine-tasting. This can easily be tailored to the tastes of the couple. Hate wine? Find the local microdistillery and set up a whiskey tasting tour. Red wine is of course, an aphrodisiac and nothing's hotter than a guy or girl who can slug rye whiskey without wincing. (That being said, don't bring a date to a distillery and then spit-take 100 proof liquor because you bragged, "Whiskey is practically water to me.") I will note that this might be trying too hard for a first date. Save this one for a significant other. You'll also know their alcohol preferences better than you would a first date. You also won't run the risk of getting too drunk and scaring them off with your horrendously-bad tipsy dad jokes.Your significant other, at the very least, is probably used to your inebriated attempts at jokes.
Experience Level: Long Term Relationship


Difficulty

: 1 The hardest part about this date is pretending to know wine and calling an Uber.


Cost

: Moderate

Dancing Lessons. This one's for the women reading. The style is largely irrelevant. Swing, ballroom, salsa and hip hop are all viable options. Before surprising your date with dance lessons, make sure he/she is actually interested in the idea. This is a great way to learn new skills while getting to know someone. You can even joke about how having two left feet isn't too bad when you have such a great dance partner to help!
Experience Level: First Date, Second Date


Difficulty

: 6. This date actually requires effort and some modicum of skill. You will get a workout though! This is an easy was to strike up conversation about your favorite music genres. Although the cost might be a little higher, concerts are a lot of fun and a great way to spend time getting to know someone.


Cost

: Moderate

Concert. If a packed venue isn't for you, try to find a quieter bar or restaurant with a smaller band. As a rule, jazz and piano bars typically have ambiance-setting music. It might not be a 'concert' in the traditional sense, but it's much more laid back and relaxing, which might be just what the doctor ordered for your date night. This is an easy was to strike up conversation about your favorite music genres. Although the cost might be a little higher, concerts are a lot of fun and a great way to spend time getting to know someone.
Experience Level: First Date
Difficulty: 2


Cost

: Higher-End
Comedy Club. This is dinner-and-a-movie on steroids. You're enjoying a show, so you aren't constantly talking about tedious topics like your cats and her boring office job. However, that show in question is quite a bit more entertaining than some crappy B-list movie action flick that's blatantly ripping off the Bond movies. This can be a pricey endeavor if you go to a legitimate comedy club or buy tickets for big-name comics. Having said that, you might be able to find a bar or restaurant hosting an amateur night, which can be a pretty good bargain. The talent might not be outstanding, but you can certainly find some side-splitting stand-ups at amateur nights.


Experience Level

: First Date


Difficulty

: 4. You might have to search a little bit for a good venue, depending on your geographic area.


Cost

: Moderate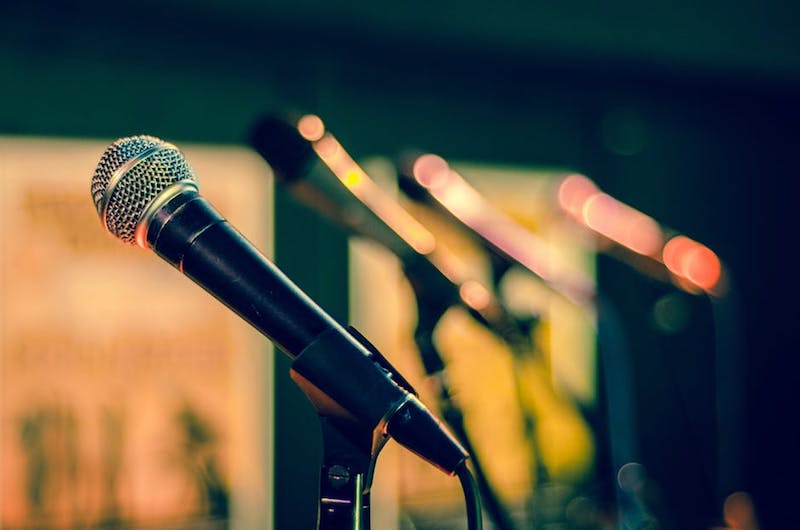 We hope these 7 dates replace your upcoming "dinner and a movie. You're better than going on the same date week after week. Spice date night up a bit and do something a little more adventurous. Even if you decide to go on a date not on this list, we hope we got you thinking about creative ways to put some pizazz in date night. And if you're looking for more creative date ideas, check out The Yes Girls' Free Date Night Pass. 
Ring Cam would like to thank The Yes Girls for their collaboration to produce this blog post, as well as Pexels.com for the images.