This past weekend I said a resounding "YES" to the man of my dreams and got engaged! I now know the excitement and emotions that go into this crazy time and can relate to our clients on a whole different level! As I sit here anxiously awaiting the photos and video to come in I keep trying to replay the moment in my mind, but I can barely remember a thing! I do know that each detail of our proposal lived up to "The Yes Girls Standards" and was very thoughtful.
So, I've decided to share these details with all of our followers and readers! Join me as I relive this proposal moment every day, featuring one of the personalized items each morning on our blog and social media. Then, I invite you all to continue to walk along side me as Aaron and I start to plan our wedding too; I will be creating a new category on our blog. Every Tuesday will feature one of the decisions or questions that I'm stirring while planning a wedding. I would like for this to be a journey that we all take together!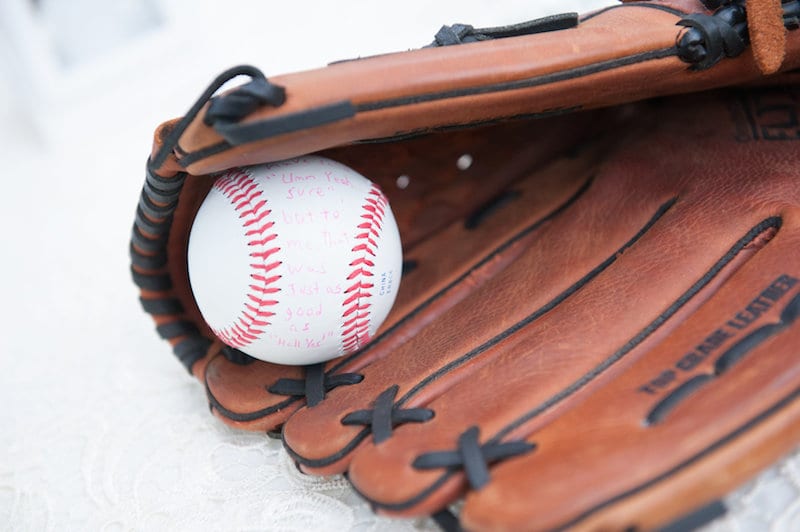 Something you should know is that Aaron and I were friends for about 6 months before we started dating. In fact, we were such good friends that I had completely "friend zoned" him and didn't even remotely think of him in a romantic way! So, when he called me out of the blue on a Tuesday afternoon and asked me to go on a date with him that Thursday I was in complete shock! COMPLETE SHOCK! I had no idea what to say because all I kept thinking was, "we are just friends, why would he want to go on a date with me!". These lovely thoughts lead me to a very graceful answer of "umm… yeah… sure." Smooth, I know. Thankfully Aaron has a good sense of humor and didn't take that too rough! As our relationship progressed we made a joke out of it and "umm… yeah… sure." became our tag line to everything. He even went so far as to joke that when he proposed I should answer with it (obviously I shot that one down quickly).
One of the first dates that we went on was to a Texas Rangers baseball game with all our friends. This is where we held hands in front of people for the first time (yes there were butterflies galore) and this is also where we took our first picture together. Because of this special date, and because I am obsessed with the San Francisco Giants, Aaron wrote our tag line (in pink- my favorite color) on a baseball and placed it on a table for our proposal. It was such a thoughtful prop!!!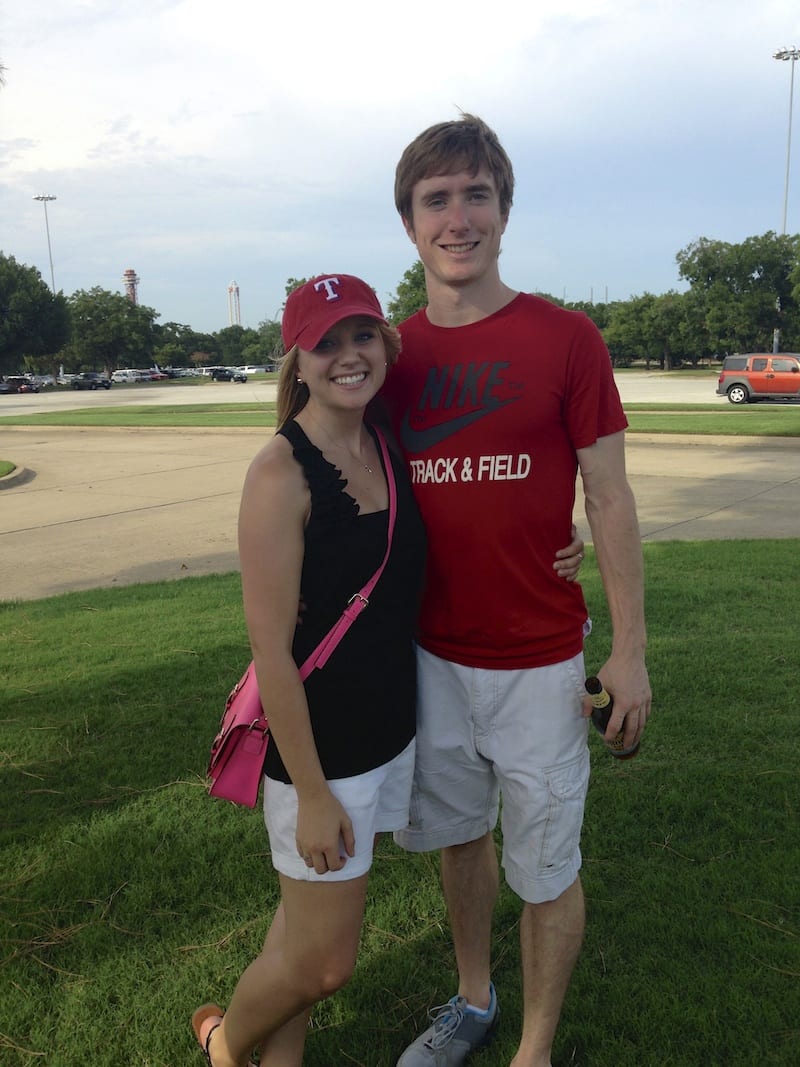 Vendor Love:
Photography: J Hodges Photography