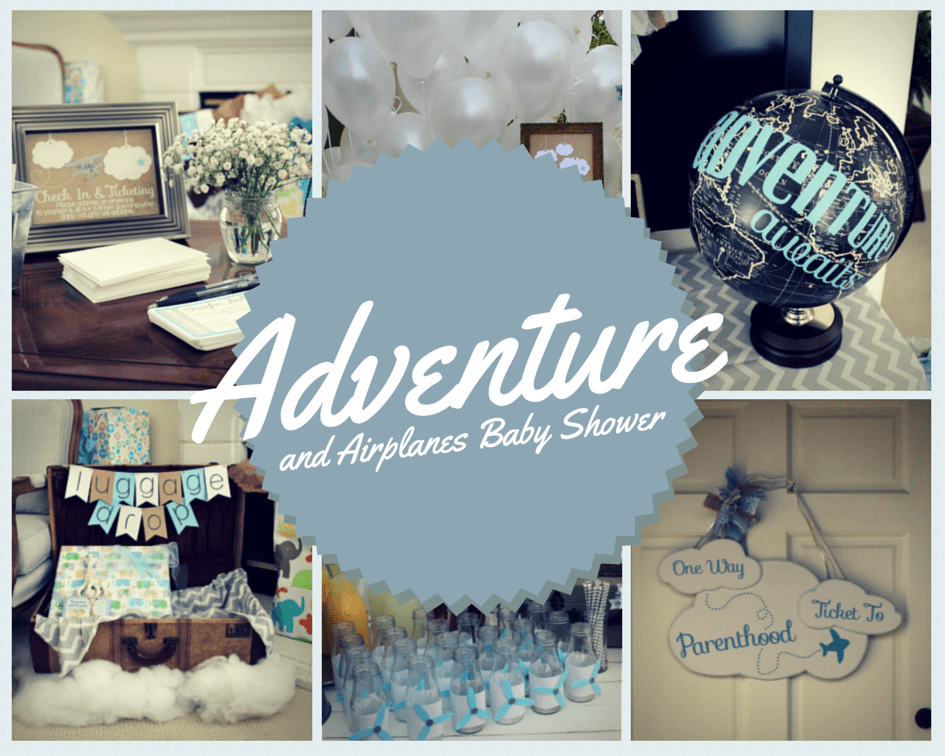 I need to get on it! I am just weeks away from meeting baby boy and before he arrives, I have to share the surprise baby shower my family threw last month! I know it's not a proposal or a wedding but the details are worth sharing alone. Not to brag or anything (I know we're all biased with our families) but the baby shower was seriously incredible and so "us". The entire theme was around adventures and airplanes which pretty much sums up Kyle and my life the last 9 years together. I can't get over all the thoughtful details my mom, (future) sister-in-law, mother-in-law and grandma created all just to bless baby boy. For those lovers of details, check it out…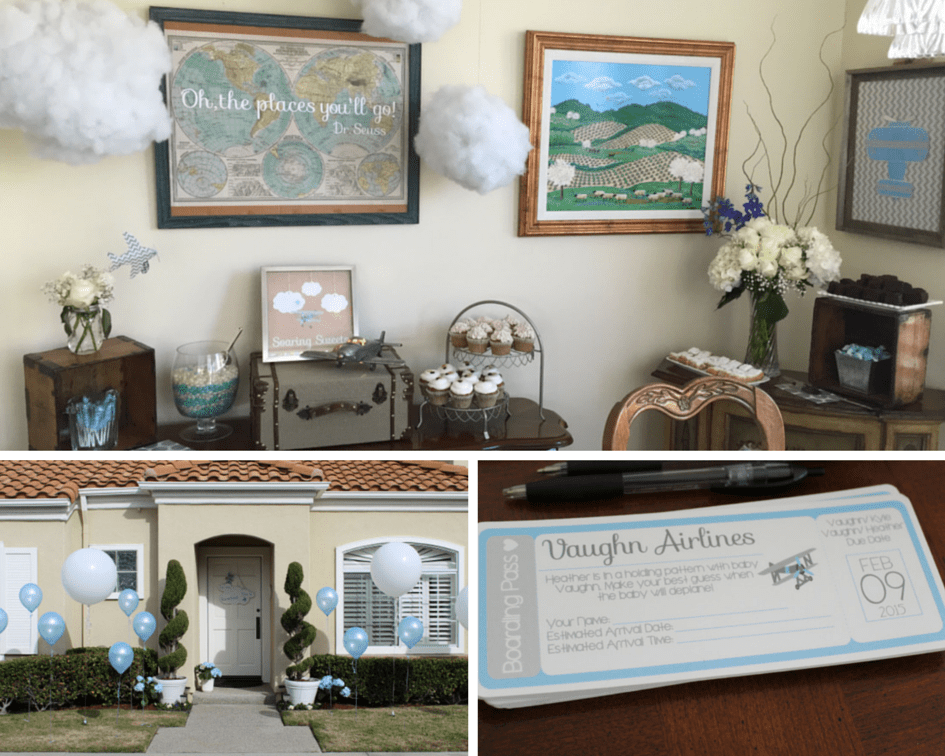 The rooms were filled with different sections that played off the airplane theme. Upon entering there was a "Check In" area where guests filled out a "boarding pass" which was guessing baby boy's arrival time. The "Soaring Sweets" table was filled with delicious goodies for all the passengers. The "Complimentary Refreshments" station was adorned with propeller glasses, custom straws and a balloon wall. To top it off, all the guests could stop by "Baggage Claim" to pick up their favors which were of course darling luggage tags. Safe and stylist travels, yes please!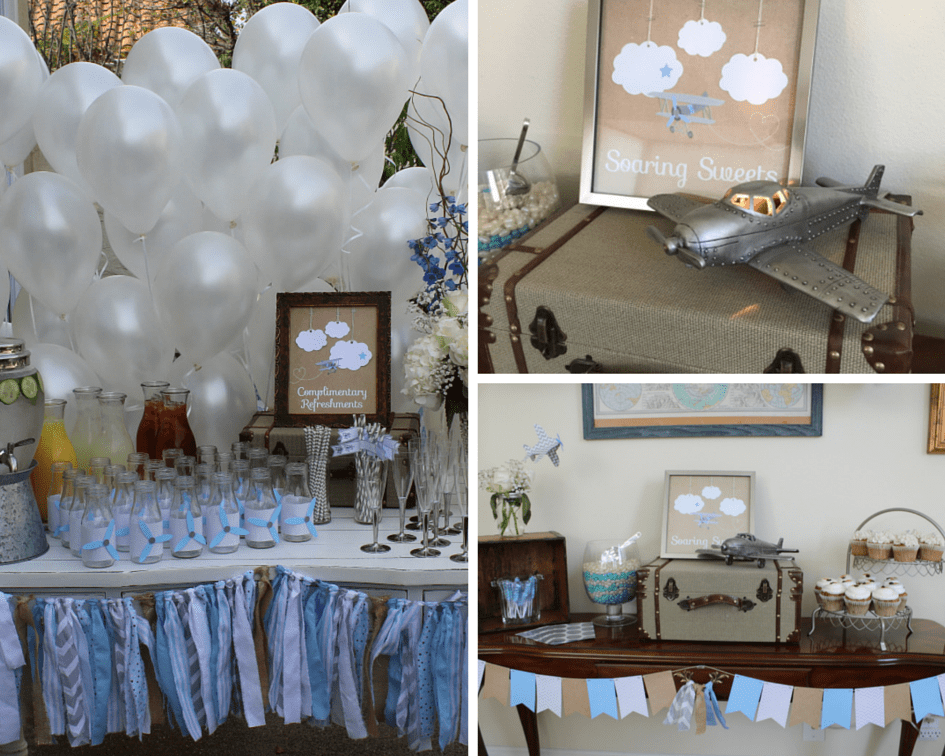 The clouds might be making an appearance in our nursery because they are just so darn cute (and light weight!). Passengers (aka guests) that brought gifts were sent to the "luggage drop" station. I'm a sucker for a good play on words so that one took the cake!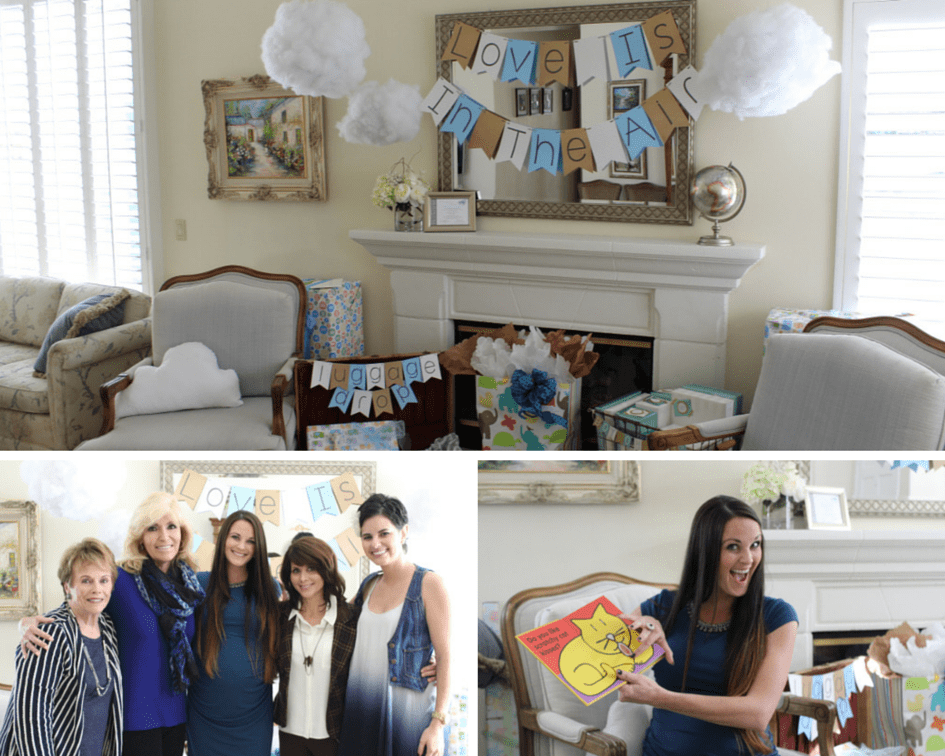 Thanks again to my beautiful family for making me and baby boy feel so loved! He is well equipped for all the adventures to come! Even Kyle was all about the airplane theme (but that's no surprise there). For all the readers, I hope the theme inspires ideas for your next shower or event!
NOTE: Many of the crafts and DIY'S were created by Craft It Out. If you haven't checked out Karley's work, don't miss out!


Want to create her dream marriage proposal? We have the perfect way. Contact The Yes Girls to get started on your personalized marriage proposal, wedding plan, vow renewal, anniversary or date night today! We're so excited to work with you!