Making a wedding video is a lovely job, but it also necessitates a lot of focus. The couple has entrusted you with their special day, and it is your job to capture all of their important and little moments. They should be able to go through their big day and feel the magic happening when they replay it.
But what if you're new to wedding videography? Wedding videography for beginners can be difficult. But we are here to help you out. Here are some wedding videography tips for beginners.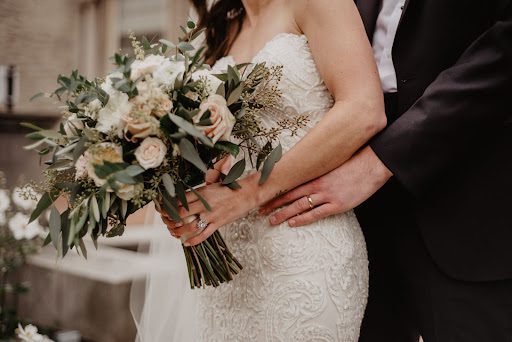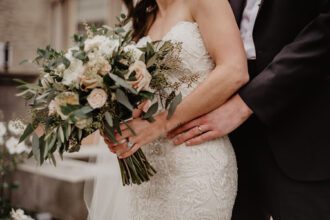 Talk to the Bride and Groom
Set up a meeting with the couple before the wedding. Ask them about the video's expectations in general. Call them on their phone if you can't meet them in person. Make sure to discuss:
What would they like to see in the video, and what wouldn't they like?
Do they have anything special planned that you should be aware of? That you ought to be prepared for?
When do they expect the full video after editing?
Take notes of their requirements and plan the shoot accordingly.
Inquire about the Location
It is your job as the wedding videographer to know where the venue is. Before the wedding, inquire about the venue and the precise directions to get there. You don't want to make a wrong turn or get stuck in traffic, which would cause the wedding to be delayed.
Or worse, miss the beginning! This will make you look unprofessional. Contact the event locations and inquire about their policies, procedures, and surrounding area to familiarize you with the location. You should also consider the lighting configurations at the location so that you can transport your equipment according to the specifications.
Make New Connections
Wedding videography for beginners can be hard without many connections. So, here's who you should be in contact with:
There will undoubtedly be a photographer whose requirements are very similar to yours. If at all possible, contact that person before the wedding or as soon as possible on the big day. Request their shot list and schedule, so you can discuss the best way to coordinate your efforts.
Speak with some of the vendors. You will primarily work with them on the wedding. Your success will be determined by how well you know your vendors. Gaining such contacts may help future marriages by recommending them to others.
You should contact the DJ as soon as possible as well. Set up at least two cameras for the first dance, which you can easily do if you've coordinated with the DJ.
It's also a good idea to contact the musicians directly. Even if you are already familiar with a live band or a soloist, contacting them ahead of time is a thoughtful gesture that will be appreciated. You can even request that they notify you when they are ready to begin.
Making friends with such professionals will make the process of wedding videography much easier. You will also receive numerous referrals for future marriages.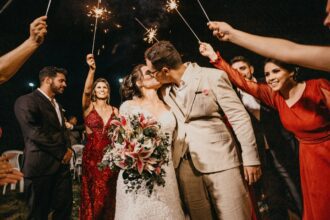 Follow the Photographer
It's best to follow the photographer during the shoot. During the ceremony and reception, the photographer will take a few posed pictures; this is an excellent time for you to record a candid film of the celebration and the newlyweds.
A videographer must collaborate with the photographer because you do not want him interrupting your shot and ruining the video. Dress appropriately for the wedding.
Nothing is worse than the photographer being in all of your footage and the flashes interfering with your video. So, it would be great if you stay out of each other's way. Learn to collaborate with the wedding photographer so that you can capture more effectively.
Bring Out the Storyteller in You
An absence of storytelling is one of the most common reasons for viewers losing interest in a video. By definition, video storytelling is a visual medium. You must make the viewer feel as if they are present and participating in the couple's special day.
The demographics of your audience must also be taken into account. One image or video clip can convey a powerful message, tell a clever story, or make a profound observation about human nature. Changing your focus to another topic or using intriguing lighting can create drama.
Incorporate emotion into the story to keep the audience's attention. Think of an idea that people can relate to. Put some conflict in there, and then wrap it up with a resolution.
When it comes to inspiration, what you show is just as significant as how you show it. Take a look at other wedding videos for inspiration. Use free video capture software and play the recorded videos again to get more ideas for your shoot.

Make Sure you have Proper Gear for Videography
One of the most important wedding videography tips is to make sure you have the proper gear. Making wedding videos necessitates the use of specific equipment. We've listed the four most important pieces of wedding videography equipment below:
Camera Body
Weddings are enjoyable and memorable occasions. However, documenting a full wedding takes significant time and effort. As a result, your most powerful weapon should be a small mirrorless camera with strong filmmaking capabilities. Your camera must meet the following requirements:
A minimum of 1080P/60FPS video (Full HD)
A better viewing experience will be provided by shooting in 4K at 2160P/60FPS.
Capable of directly recording footage from the camera in cinematic color and with auto-focus
Extra memory cards and backup batteries are also required
Camera Lens
Your go-to choice for wedding videography should be the 24-70mm/F2.8, an all-purpose lens that can capture 90% of the wedding scenes. In low-light situations, such as a nighttime wedding celebration, a large aperture lens, such as a 35mm/1.4 or an 85mm/1.4, is required to get more light into the lens and produce a shallow depth of field for the stunning bokeh.
Stabilizer
If your wedding film is stable, it will stand out from the crowd. As a result, you must mount your camera on a gimbal, such as the DJI Ronin-SC or another costly handheld stabilizer.
Microphone
Wedding cinematography entails much more than just moving images. Excellent audio is also necessary for restoring happy feelings. Install a small microphone so the bride and groom can record their vows.
The Bottom Line
Wedding videography for beginners can seem difficult at first. But with the proper equipment, connections and practice, you too, can become a pro. Spend more time perfecting your skills and letting your imagination run wild. Also, follow our wedding videography tips to get there faster.