Hello Monday! Today I've decided to share some of my favorite venues in Dallas, Texas with y'all! Some of these we have held marriage proposals at before, and others I have just gone to for personal reasons and thought to myself, "gosh I want to plan a proposal here"!
1) Texas Rangers Stadium (Arlington, Texas) – You may have seen our Texas Rangers Marriage Proposal last spring featured on our website and blog, but as a baseball fan I just had to talk about this venue again! I LOVE sports (probably way more than the next girl), but scoreboard proposals are a big "no-no" for me. So we created a personalized marriage proposal in the dugout of the Ranger's ballpark. The couple went on a private tour of the stadium and ended in the set up space with a musician playing their "couple song"! It was adorable! Video from The Yes Girls YouTube.
2) Reunion Tower (Downtown Dallas, Texas) – This legendary skyscraper is an icon for the Dallas Skyline! I firmly believe that every one in Dallas should check out this delicious restaurant at least once, so why not do it for a marriage proposal? I love the food, drinks and ambiance of Reunion Tower so recommending it as a romantic date night or proposal location is a no brainer!
Pictures from Wolfgang Puck's website. 
 *SEE UPDATE BELOW FOR MORE INFORMATION ABOUT REUNION TOWER*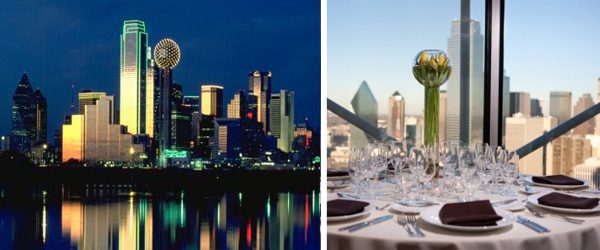 3) Nylo (South Side Dallas, Texas) – Okay, now if you want a great view of the city Nylo is DEFINITELY the place to go! They have a beautiful infinity pool for summer Saturdays, fire pits for those chilly fall nights, and best of all – tents that you can rent out for a private party or engagement celebration! Ahh, I just love this place so much… I mean check out this photo below from the
Nylo Hotel website
.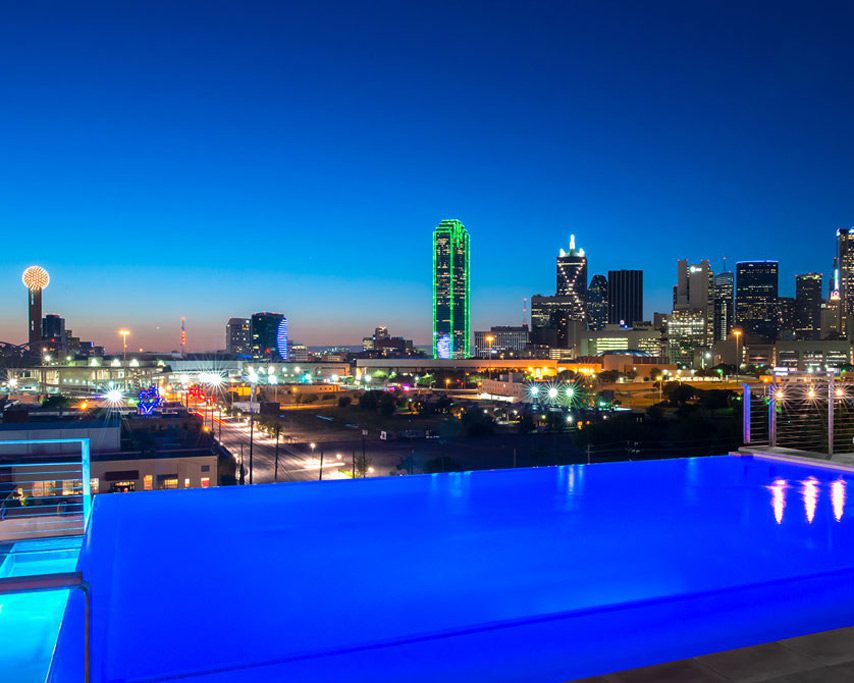 4) Klyde Warren Park (Uptown Dallas, Texas) – This stunning park over Woodall Rodgers Freeway (yep, that same one that bridges Downtown Dallas with Uptown Dallas) is a great place for a marriage proposal! If you're looking for a public display of your love for your girl, this romantic setting is a great place to get down on one knee! Especially if you decorate a small section of the park with personalized touches and items!
Images are from Dallas News
.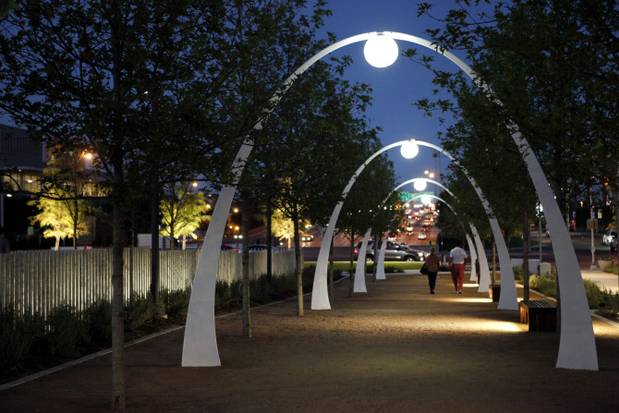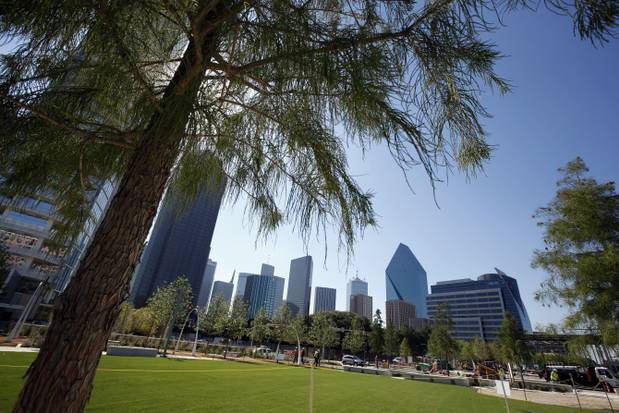 Let's face it! I am a hopeless romantic who is deeply in love with my city. If you're looking to romance your loved one in Dallas, Texas then I'm your "go to gal"! We can help plan everything from weddings, to marriage proposals, to date nights, to wedding anniversaries!
Contact us today
to get started on your romantic adventure exploring Dallas!
UPDATE:
We are very pleased to announce that we have partnered with Reunion Tower to be their "official proposal planners"! We now can proudly offer our clients a private space on the GeoDeck at Reunion Tower for the perfect down-on-one-knee moment. Following the "YES", our clients will be offered a customized meal at Wolfgang Puck's restaurant just one level above the Observation Deck. A waiter will come to your table to learn more about your desired tastes and food preferences, then a custom five-course menu will be designed and served to you by the chef! (updated October 2016)