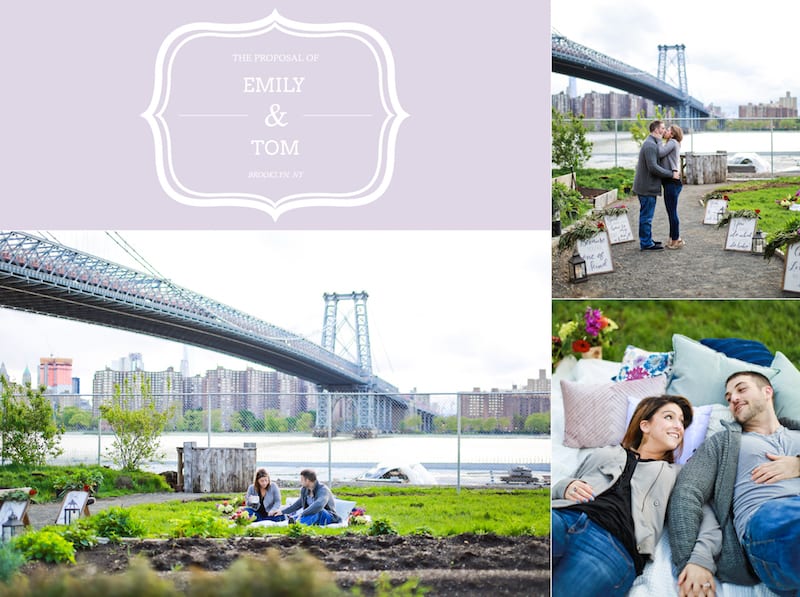 Tom and Emily are the sweetest couple ever! Emily loves Michael Buble and so for her proposal, we found a beautiful private garden that has an iconic New York Skyline View and added in some custom lyrical signs and a personalized picnic. Classic, romantic, and filled with tons of purple – just for Emily!
About half way through our planning, Tom had a death in the family and emotionally decided he needed to postpone the proposal. So we handled it! We talked to all the vendors and everyone was very understanding and patient. This is why hiring a professional proposal planner is a good idea! Tom could take the time he needed to focus on his family and we handled the logistics of the proposal event. Plus, our vendors are of the utmost quality, so we were able to postpone the proposal without any additional issues or fees for Tom! Once he was ready to begin planning again, we picked a date and finished the details! The only downside was that the venue had begun construction with this new date, but we were able to maneuver around the construction zone and materials to still create a breath-taking proposal.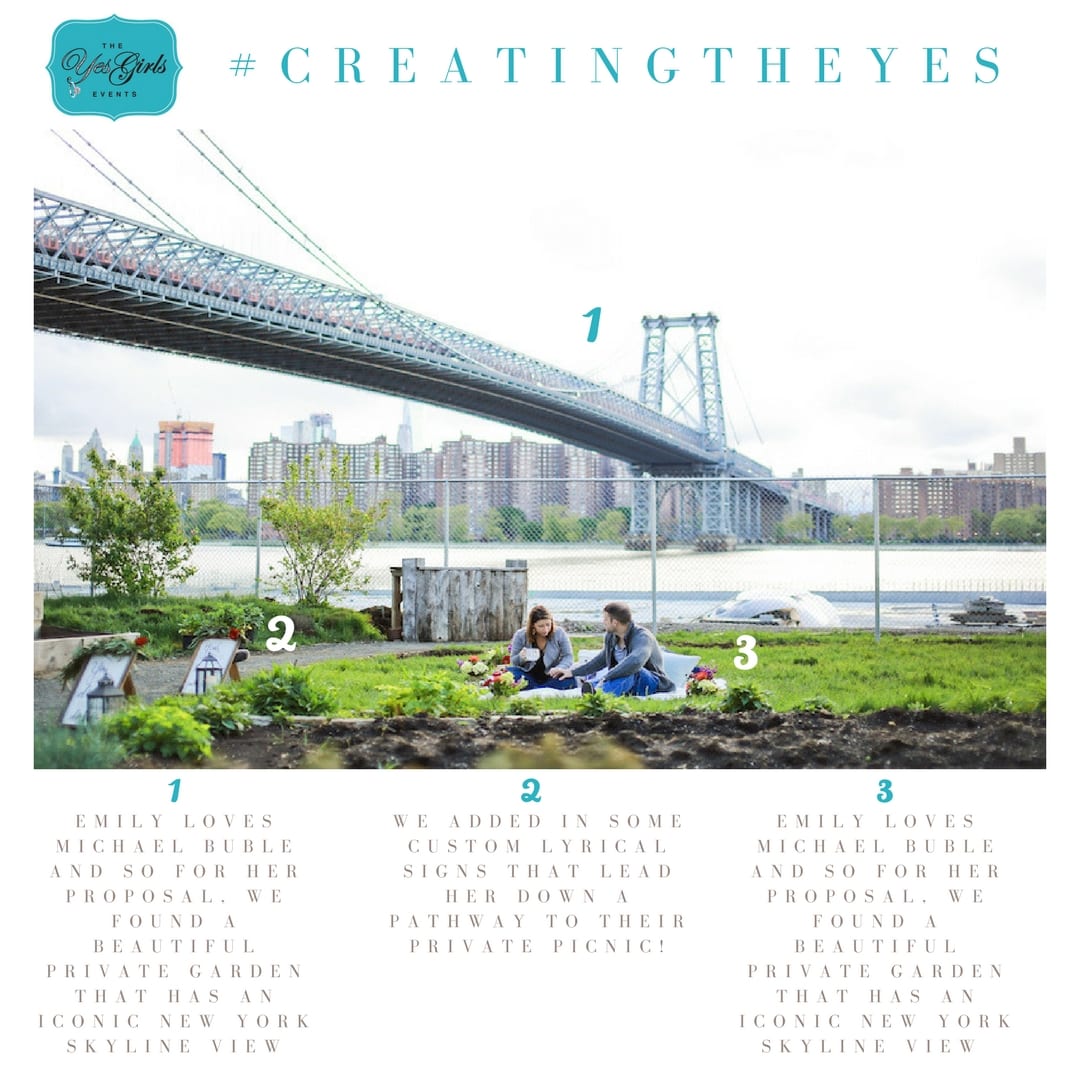 Vendor Love:
NYC Proposal Planners: The Yes Girls Events
Photography: Tatiana Katkova
Videography: Steven Bailey TV
Picnic Decor: Target


Want to create her dream marriage proposal? We have the perfect way. Contact The Yes Girls to get started on your personalized marriage proposal, wedding plan, vow renewal, anniversary or date night today! We're so excited to work with you!