It's Time to Pre-Plan Your Fall Dates
In spite of the death throes of summer that we're experiencing here in New York (it's supposed to be a balmy 83° out today!), Fall is officially upon us. You know what that means, right?
No, gentlemen, I'm not referring to football season.
That means it's the optimal time for Date Nights galore. It's cool enough that you don't have to worry about sweating to death in that blazer you've had buried in your closet, but it's still warm enough that outdoor activities are totally fair game. And face it, sooner than you'd like to admit, it'll be hibernation time when all you want to do is find the thickest down comforter you own and curl up with a hot toddy chocolate and a good movie.
Here's a few go-to date ideas to help get your butts in gear and out the door before the weather really cools off.
Pumpkin/Apple Picking
By now you've probably figured out that we're pretty big fans of farm trips. They're a great excuse to get outside (and, in our case, away from the city) and you get to come home with prizes in tow, so it feels like the date that keeps on giving. Check out PumpkinPatchesandMore.org for a pick-your-own destination along with corn mazes, haunted hay rides, and fall festivals across the US. For Apple picking, try OrchardPippin.com which has 2200+ orchards across the US.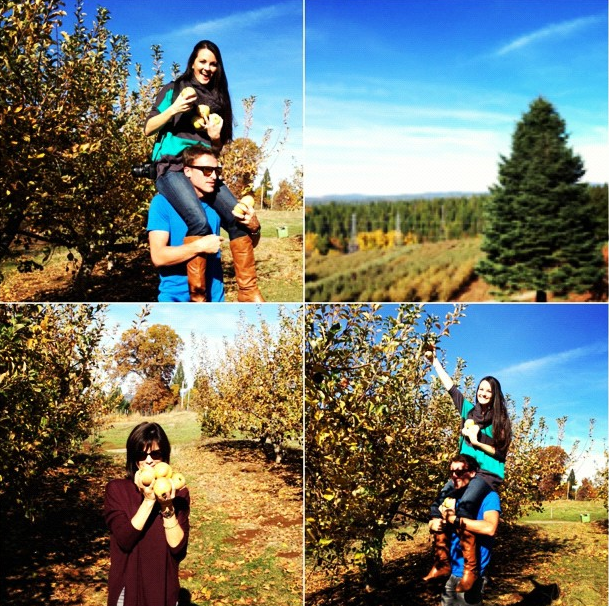 Host a Halloween Party
That's right, host. Once you've hit the "couple" stage, suddenly Halloween becomes a bit more difficult to navigate. Gone are the days of finding the nearest bar and knowing you'll have a great time dressed as the Sexy _____ or Barney or whatever. But that also means your go-to Haloween plans aren't so go-to anymore. (Believe us, your friends are probably thinking the same thing.)
Solve your problem and theirs the easy way, by opening your doors and throwing a mini-masquerade ball. Luckily, Halloween party activities are easy to come by, so you'll be at no shortage: pumpkin carving, DIY haunted house, spooky cocktail concoction contest, etc. And decorations can be relatively cheap as well (unless, of course, you decide to go for the realistic coffin so you have an excuse to jump out and bare your fangs). There's also a ton of DIY starters online for fun Halloween decorations.
Plan a Fall Foliage/B&B Getaway
In case you missed it, we recently published the Date Night Is… Road Trip Guide following our own jaunt up the Pacific Coast Highway. But I'll let you in on a little secret: our "summer" road trip guide just happens to work quite well for Fall too. Think about it, the leaves are changing colors, the air is crisp, and you've still got the end-of-Summer blues.
Satisfy your need to get away with a quick weekend jaunt toward the closest forested area and suck in a bit of nature and change of season color. Don't forget to pack the Apple Cider – or better yet, make an apple orchard part of your getaway and stop for some that's uber-fresh.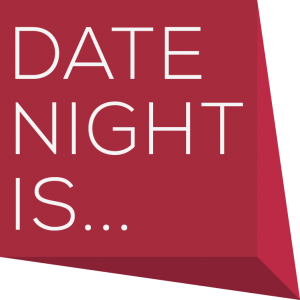 Did we miss something? (We're sure we did!) What's your favorite Autumn Date Night?
Want date night ideas, birthday reminders, and anniversary reminders delivered directly to your inbox? Sign up for Date Night Is… and never forget date night again.


Want to create her dream marriage proposal? We have the perfect way. Contact The Yes Girls to get started on your personalized marriage proposal, wedding plan, vow renewal, anniversary or date night today! We're so excited to work with you!