Date Night Is… Speed Dating Your Sweetheart
It's easy to let date night fall by the wayside. We get busy at work, busy with family, and busy with life. Suddenly, next thing you know, you haven't been on a real date in weeks. What if we told you that making time for a "real date" could be as simple as rethinking what qualifies as "real?" Can you have a "real" date in as little as 5-10 minutes? It works for all of those speed daters out there…
The perfect speedy date demands a dedicated — albeit small — chunk of time that you can carve out just for the two of you. Here's two quickie date ideas that you can do at home to make sure you have a bit of "us time" on the calendar.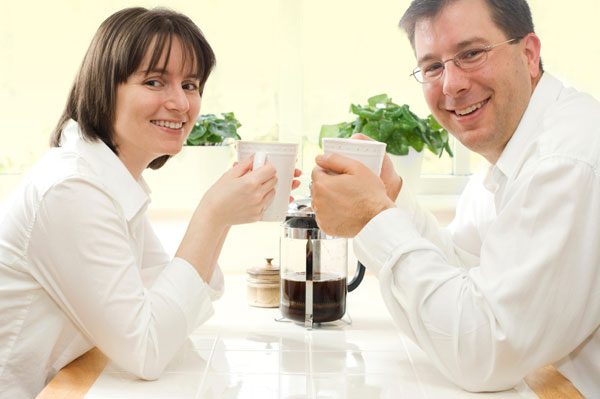 The French Press Date
Your fancy robot coffee maker that wakes itself up, brews four cups, shuts itself off, and wishes you happy birthday is perfect for the days that you need to rush out the door with an insulated mug in hand to get to your morning meeting. But it has no place in the universe of our morning speed date.
Instead, plan to meet in the kitchen 10 minutes earlier than you normally would to get out the door for work. But today, grab that French Press that's sitting forgotten in some side cabinet and dust it off. Spend your time together savoring each step of the ritual that is a well-brewed cup of coffee. Boiling the water takes time. Letting the coffee steep takes time. Sipping hot coffee takes time.
Spend that time together.
The Before-Dinner Cocktail Date
If coffee is the "morning ritual" then the pre-dinner cocktail certainly qualifies as the evening counterpart. One jump-starts your day while the other offers you a moment to savor what's left of your evening and invites you to slow things down and let the troubles of the day drift away.
Pick a cocktail that the two of you both enjoy (for us, it's an exquisitely craftedOld Fashioned) and plan to perfect it over time. A good cocktail – much like a good cup of coffee – is deserving of the ritual behind it. Collect the ingredients. Learn the craft. Practice it well (and often).
And remember, to make a date of it, you have to sit down together and allow yourselves a moment to savor your creation. Enjoy each sip – preferably somewhere quiet and without interruption – and talk to one another about your days. Or your next vacation. Or what you'd do if you won the lottery tomorrow.
Whatever you do, don't talk about the mundane details of your "normal lives." Want date night ideas and reminders delivered directly to your inbox? Sign up for Date Night Is… and never forget date night again.
Image from sheknows.com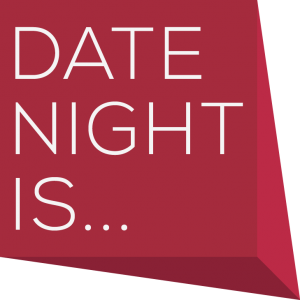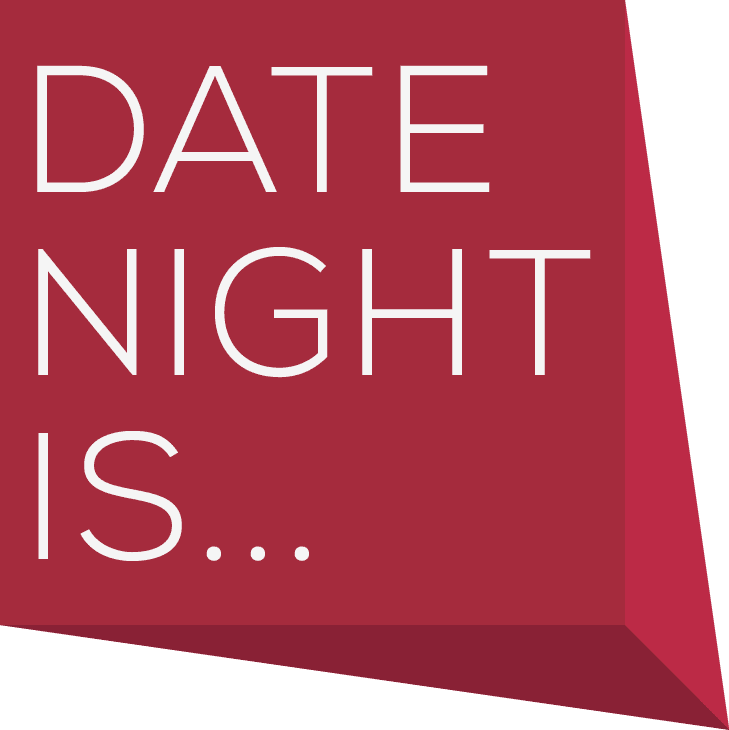 Want to create her dream marriage proposal? We have the perfect way. Contact The Yes Girls to get started on your personalized marriage proposal, wedding plan, vow renewal, anniversary or date night today! We're so excited to work with you!