I've been slowly but surely getting our house unpacked and my office together. One of the walls in my office is full of frames so the adjacent wall needed something big and more simplify. I wanted to include "The Yes Girls" logo in my office and after brainstorming and reviewing different Pinterest ideas (with Elie), I came across my own little DIY project for my "The Yes Girls" sign! Best part is the whole project was all under $30!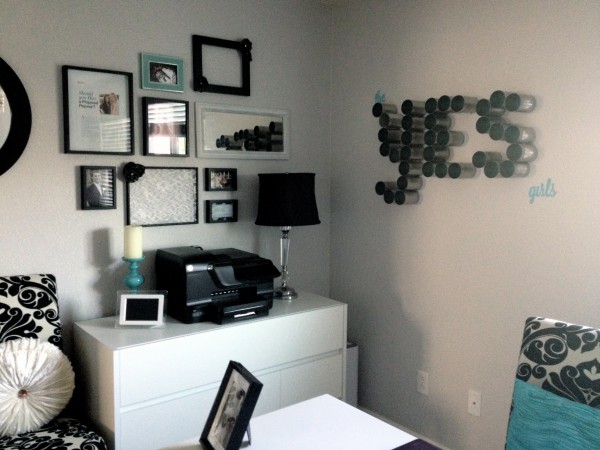 Materials: 33 Recycled vegetable cans, sample size paint sample, gorilla glue and clothe pins (for clamping together cans).
1. Rinse out cans. Paint the inside, bottom of the cans in the color you prefer (or variety if you plan to make it more of an artwork).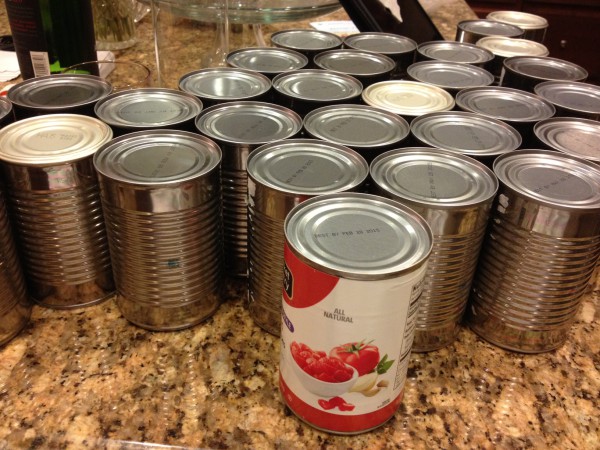 2. Design your shape with your cans. Put a dab of Gorilla glue on one can and gently align in position with can you're gluing to. It works best to place glue at the very top and bottom. I just wiped off any excess glue at the top. Some glue did drip onto the counter so wax paper would be a good call. :)
3. Use clothe pin to tightly clamp together drying glue. I used some spare food clips to get the job done.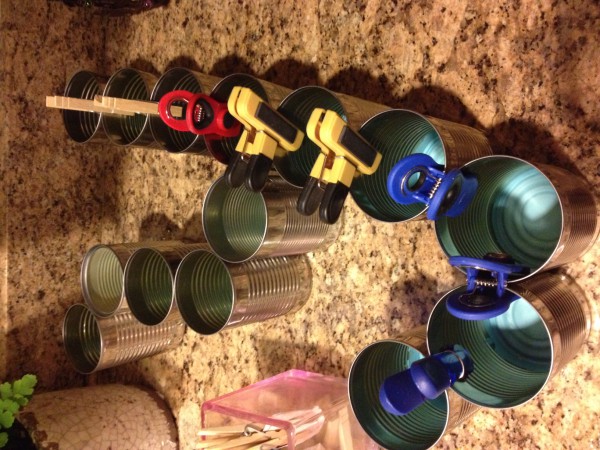 4. Let dry overnight until you remove and hang on the wall. I still need to get the decals for "the" and "girls" but I put up markers for the time being!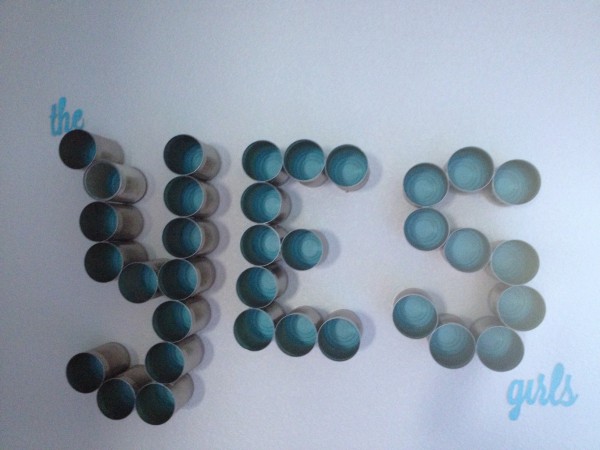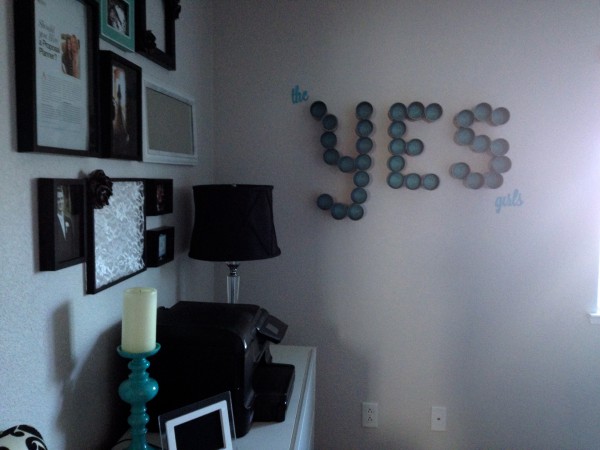 Want to create her dream marriage proposal? We have the perfect way. Contact The Yes Girls to get started on your personalized marriage proposal, wedding plan, vow renewal, anniversary or date night today! We're so excited to work with you!