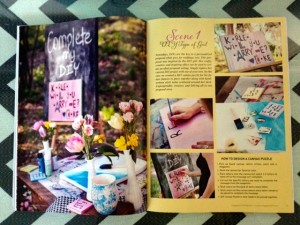 Yesterday we shared The Yes Girls do-it-yourself ideas in Engagement 101 magazine and today we are sharing the detailed shots and projects perfect for popping the question or even a surprise anniversary gift! DIYing is so popular right now (no duh, right?) and so many girls have their own craft areas and home offices which it can be the perfect lead into a surprise proposal.
The inspiration behind this DIY project is actually in honor of all those crafty, thoughtful, DIY ladies. Guys, simply replace her current project(s), with one of your own! Scatter a few love nows across her desk and spruce it up with beautiful flowers and you my friend got yourself a creative set up!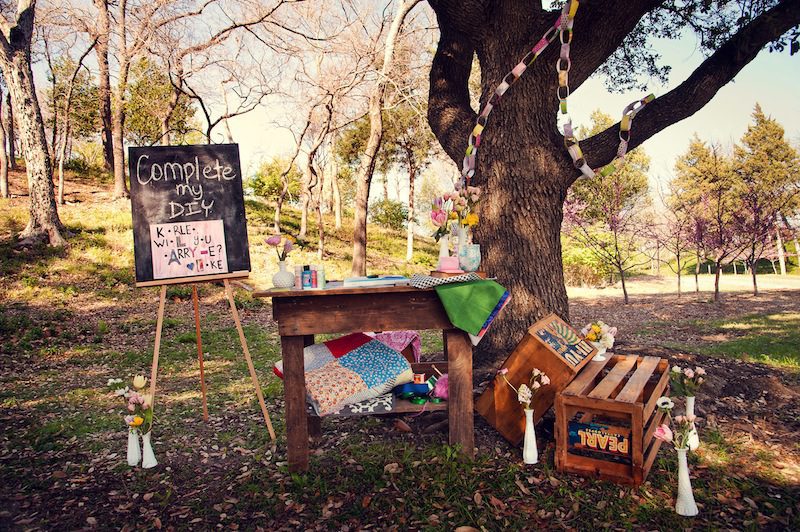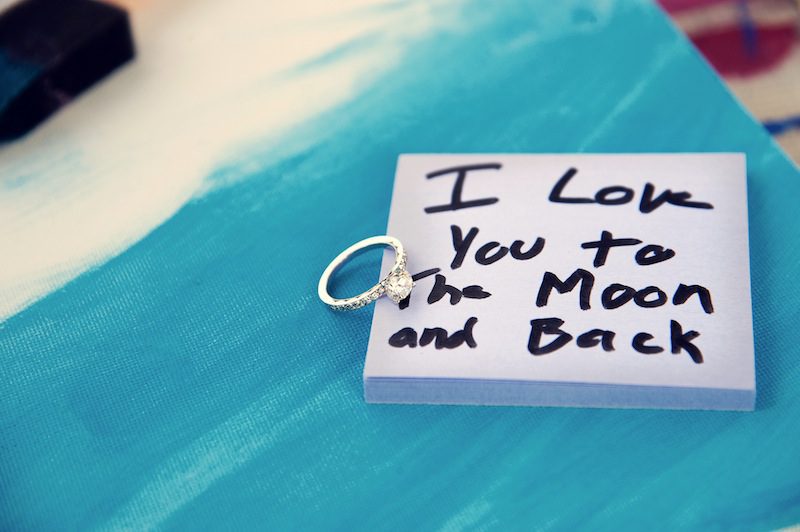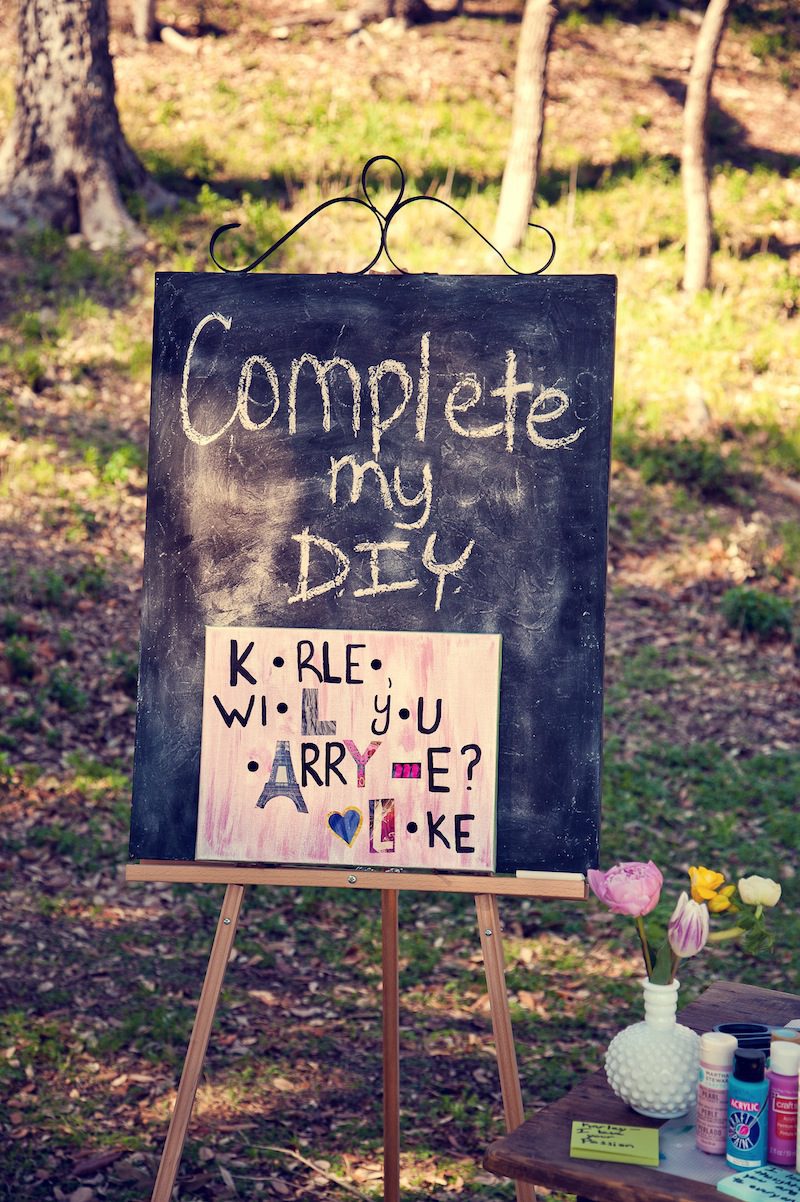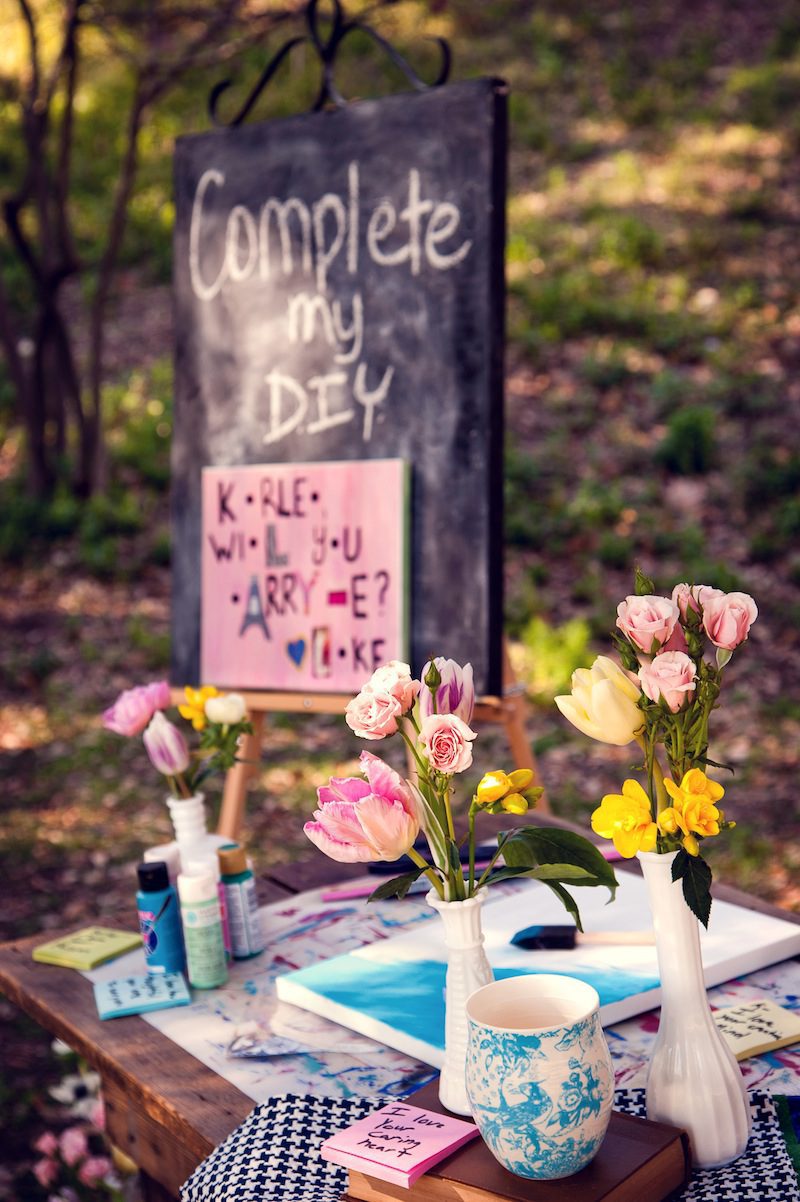 How To Design a Canvas Puzzle:
1. Pick up blank canvas, velcro circles, paint and a magazine.
2. Paint the canvas her favorite color.
3. Paint letters onto the canvas but select 7-9 letters to leave off so the message isn't complete.
4. Cut out the specific letters you need to complete the message from the magazine.
5. Stick velcro ont he back of each cutout letter
6. Stick velcro on the canvas where every letter needs to be placed to complete the message.
7. DIY Canvas Puzzle is now ready to be pieced together.
*DIY Project by The Yes Girls as seen in Engagement 101 Magazine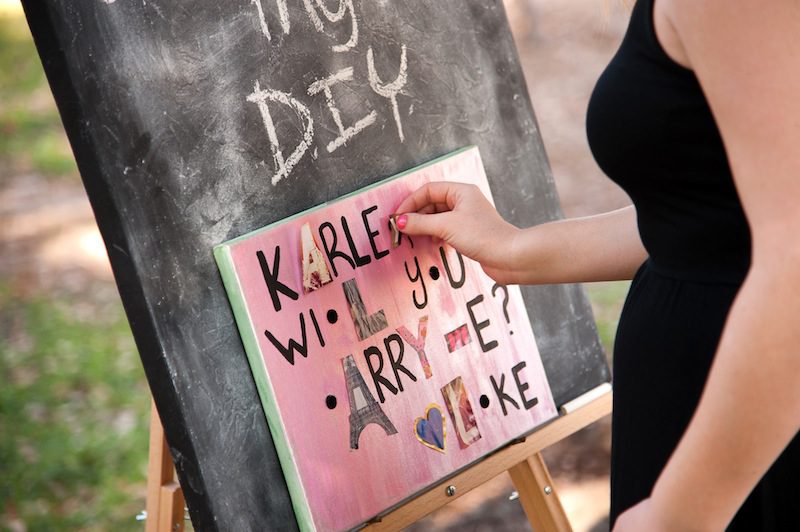 Crafty + Creative + Affordable
This was just our cute model couple for the shoot to show the full scale from creating the projects up to the moment the girl would say "yes!"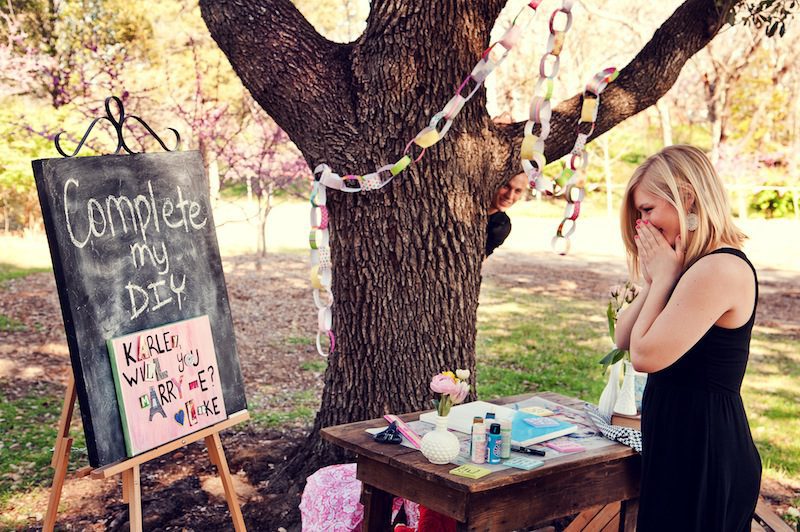 Vendors involved:
Photography by Sil Azevedo
Engagement Rings from Fuller's Jewelry
Rentals from Rent My Dust Vintage Rentals
Florals by Golden Gate Florist
Personalized DIY projects and styling by The Yes Girls