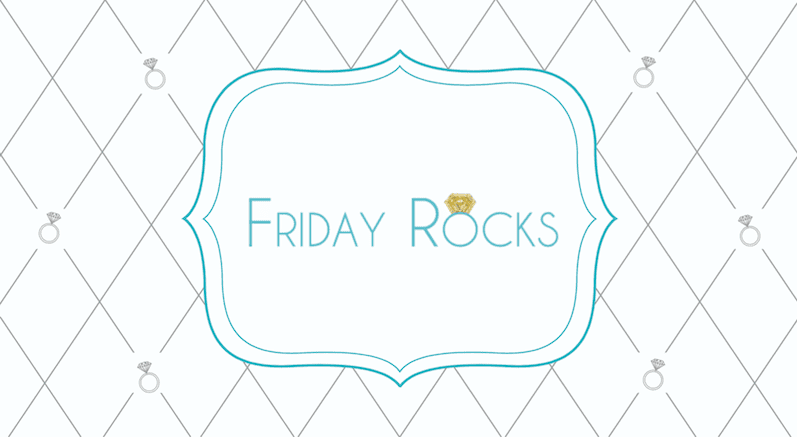 Friday is here and so is another post featuring some amazing engagement rings from Bashford Jewelry! I love the clean cut symmetry and delicate detailing! With so much variety, there is something in this collection for everyone! Just BEAUTIFUL! Check out some of my favorites…
"We promise. We aim to delight and to grow with our customers. Many of our early engagement ring customers are now returning for anniversary gifts. We are happy only when our customers are happy. Ultimately, we're determined to design, produce and deliver a spectacular piece of jewelry each and every time."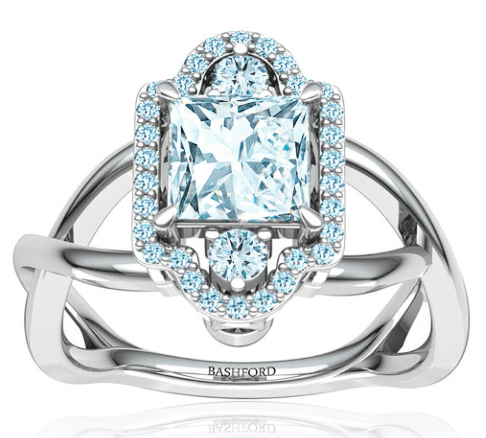 Sophisticated and modern, This Arjaene ring has a 1 carat princess shaped ethically mined, Conflict free diamond with SI2-clarity, H-color, and Ideal-cut. It is artfully accented by two lovely round diamonds as well as a distinctly shaped halo of round diamonds. The crisscross of the lustrous band and the exquisite filigree detail add up to a highly distinctive ring.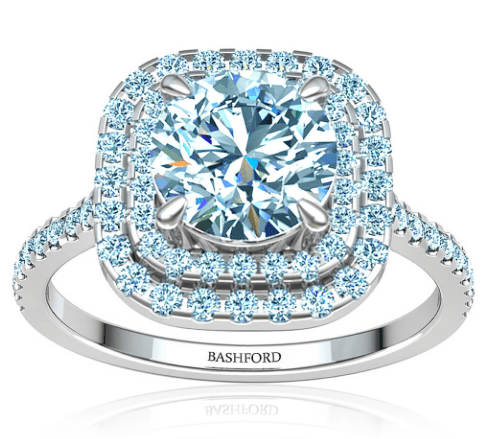 Fiery and vibrant in nature, this Roselette diamond ring has a 0.50 carat round shaped ethically mined, Conflict free diamond with G-color, SI1-clarity, and Very Good-cut. It features double rows of pavé diamonds that create the perfect halo. A truly trendsetting piece!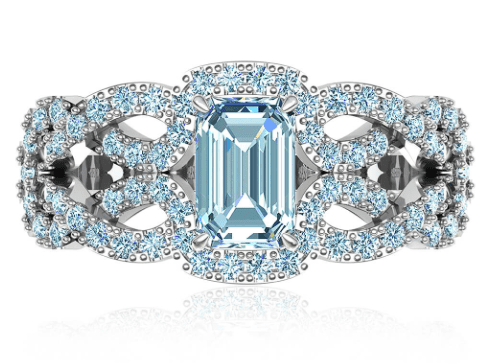 Willow, as the name suggests, is a delicate design that is uniquely flattering. This Willow Moissanite Ring has a 2 carat emerald shaped Forever Brilliant Moissanite center stone with 0.84 carat of round brilliant Moissanite side stones. The accent moissanites secured by prongs that expand outward in a fascinating crossing design. The name willow also suggests elegance and so does this ring. A beautiful design that shows what that special someone means to you.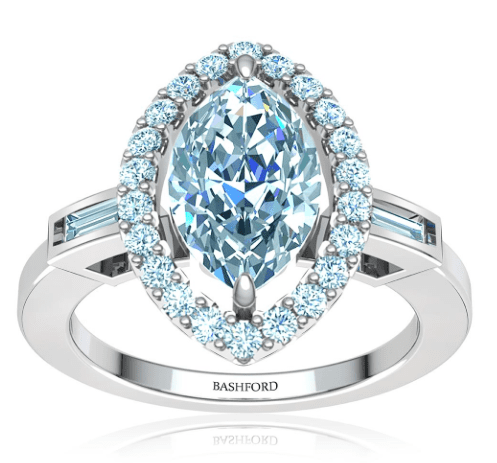 Breathtaking in design, this unique Alessandra engagement ring has a 0.60 carat marquise shaped ethically mined, Conflict free diamond with VS1-clarity, D-color, and Very good-cut. Shimmering diamond accents form a halo around a spectacular marquise cut diamond with side accent stones in a channel setting.