Happy Friday! I've got an exciting collection to share with you from James & Irisa Jewellery! I am obsessed with the craftsmanship and the eye-popping center stones… these rings are perfect for any occasion! LOVE!!
"As partners in both life and art, Melbourne-based designers James and Irisa have launched their eponymous fine jewellery label in August 2016. For years, the beauty of the natural Australian opal has inspired the pair. It was this passion towards the precious gem that became the final catalyst in launching a label that presented the opal, amongst other stones, in a different and more modern light.
Combined with an appreciation for organic stones, the duo is also inspired by the five basic elements of our world: Earth, Water, Air, Fire and Aether. Different combining portions of these elements create characteristics of matter, which in turn, trigger certain responses within us. James & Irisa aim to abstract these perceptions and apply them to their designs in order to create unique and covetable pieces.
Every piece of James & Irisa jewellery is handcrafted in Melbourne. Down to every last texture or indentation within the pieces, the jewellery is hand-wrought to make sure each and every one of them has its own characteristic and charm."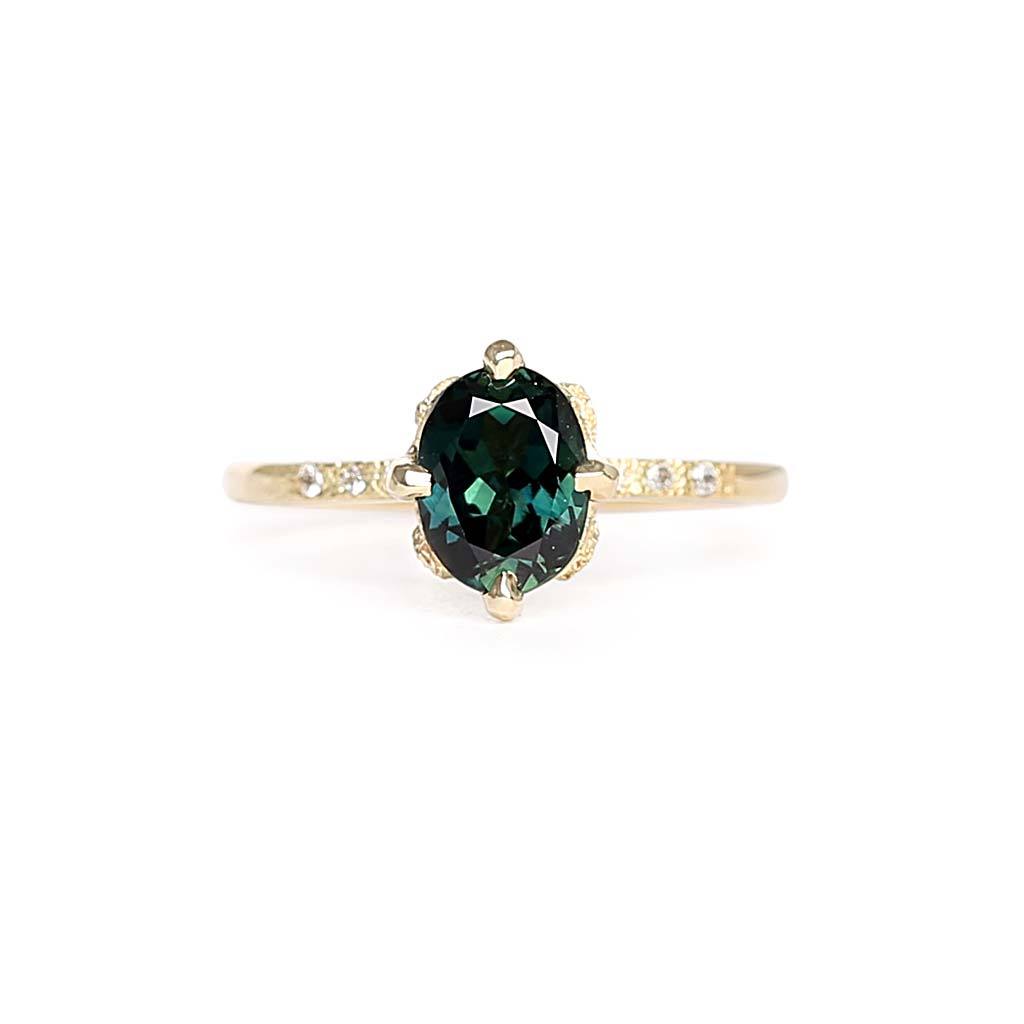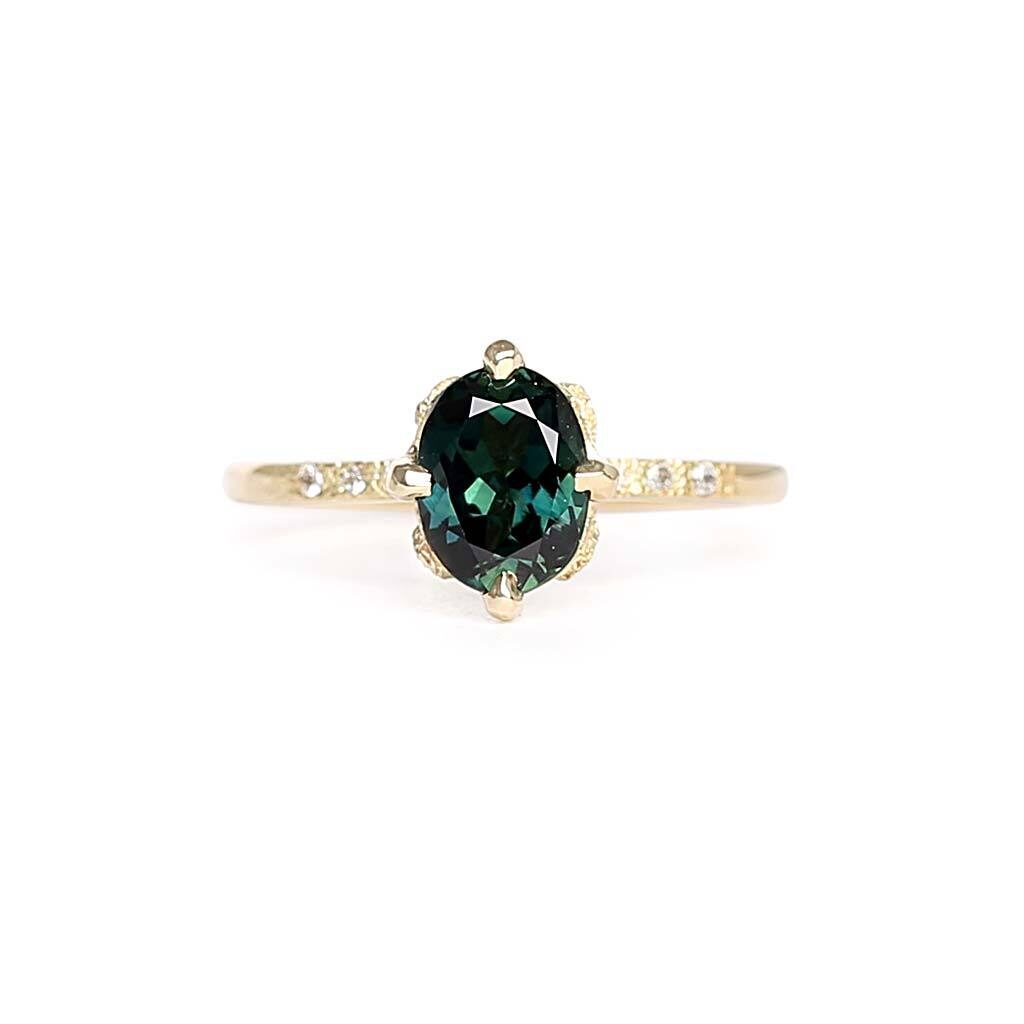 ELEMENTS OVAL PARTI SAPPHIRE RING
This ring is inspired by basic elements. The four diamonds around the setting resemble the four basic elements in the universe. And the central Australian teal green-blue parti sapphire is the symbol of the fifth element, Aether.  All five elements are enclosed by meteorolite textures to reach an aesthetic balance.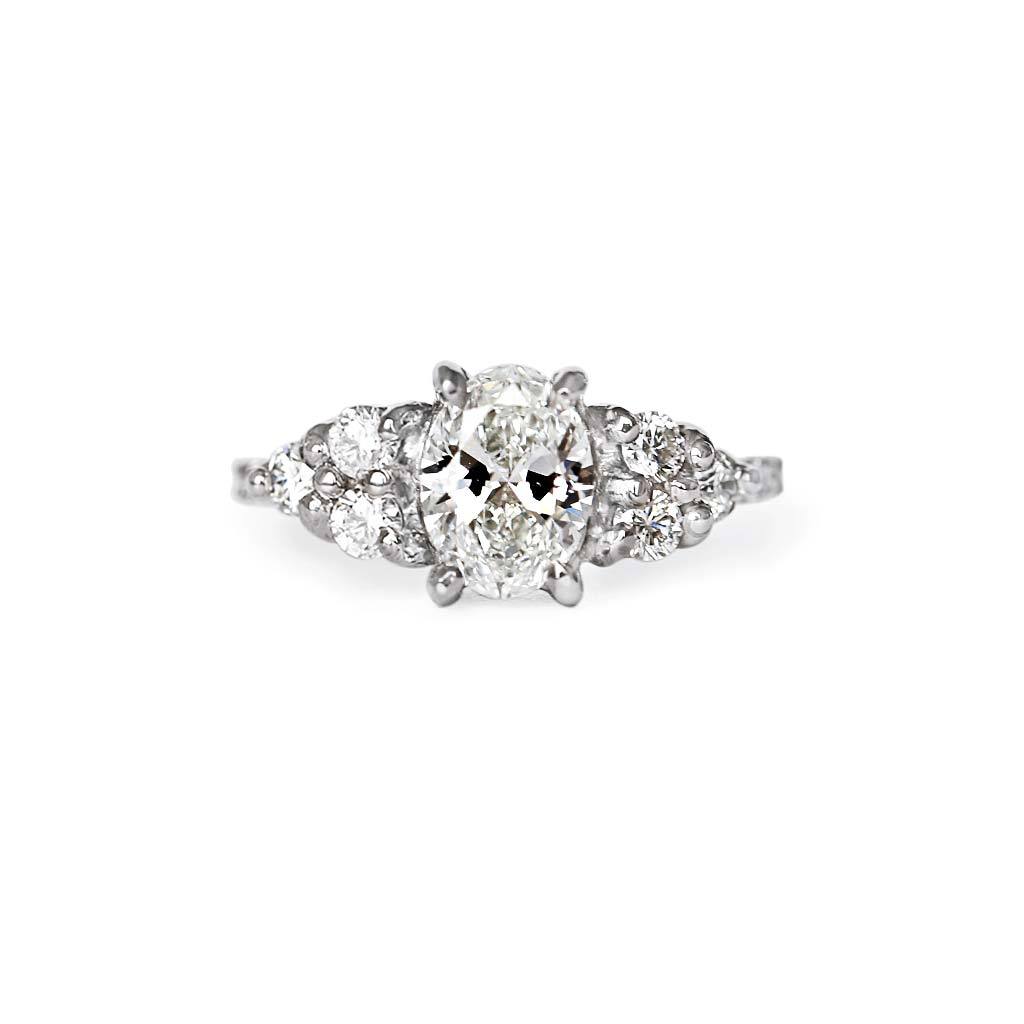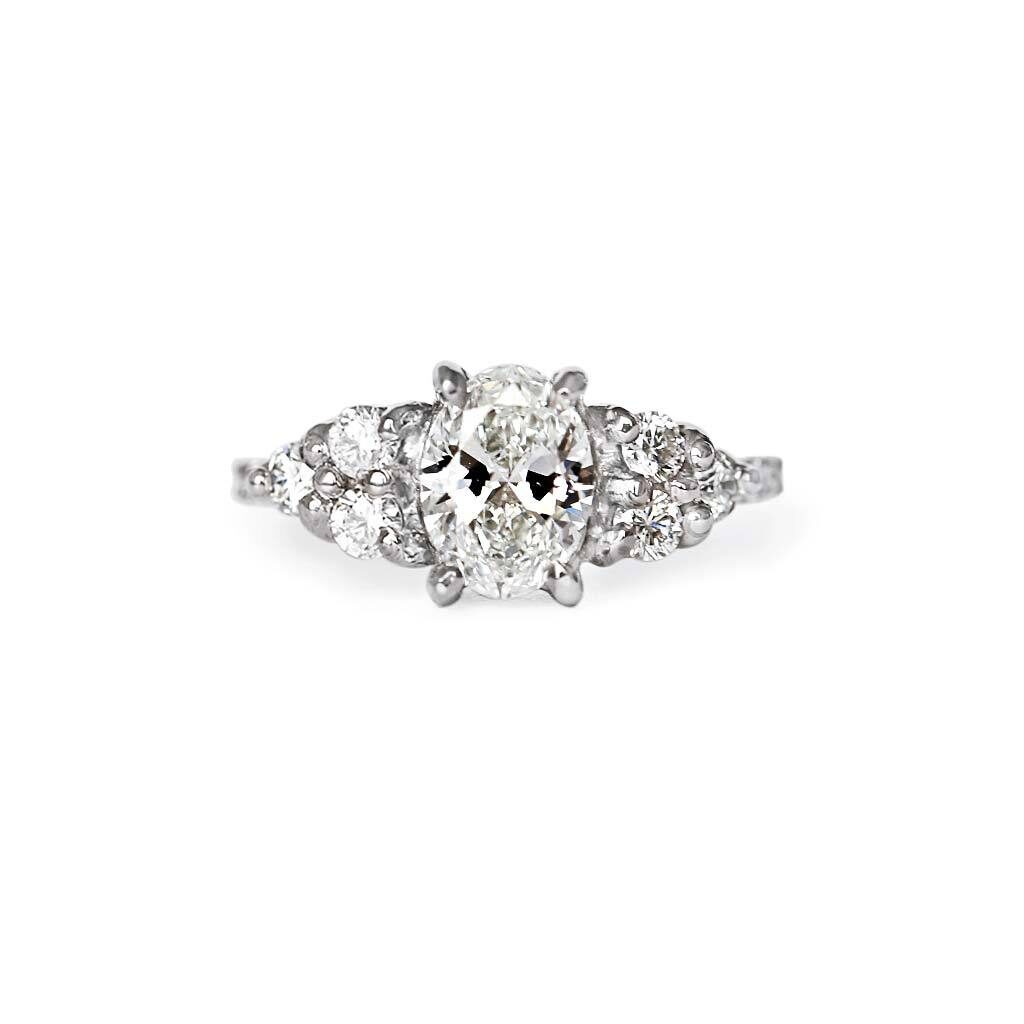 OVAL DIAMOND CLUSTER ENGAGEMENT RING
A classic cluster style with James & Irisa retouch, which is a perfect choice for an engagement ring or an anniversary present.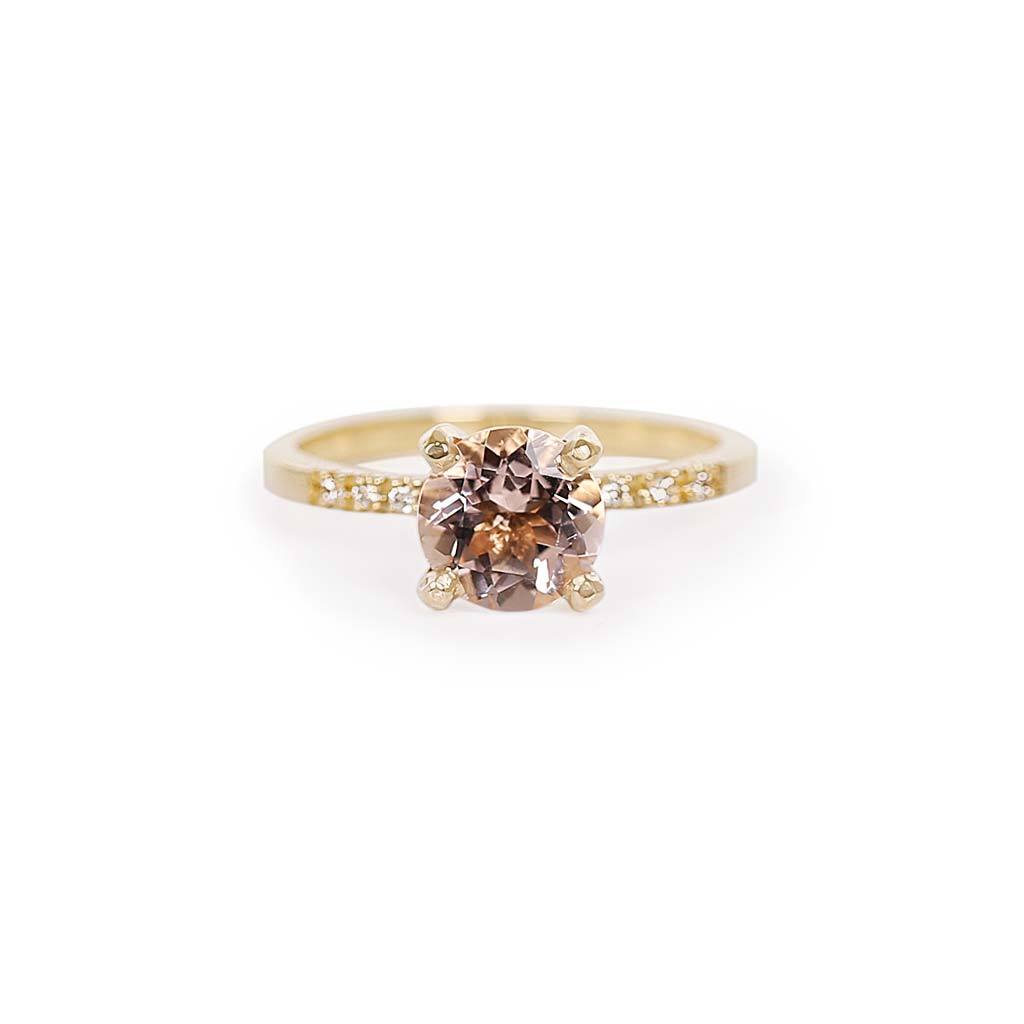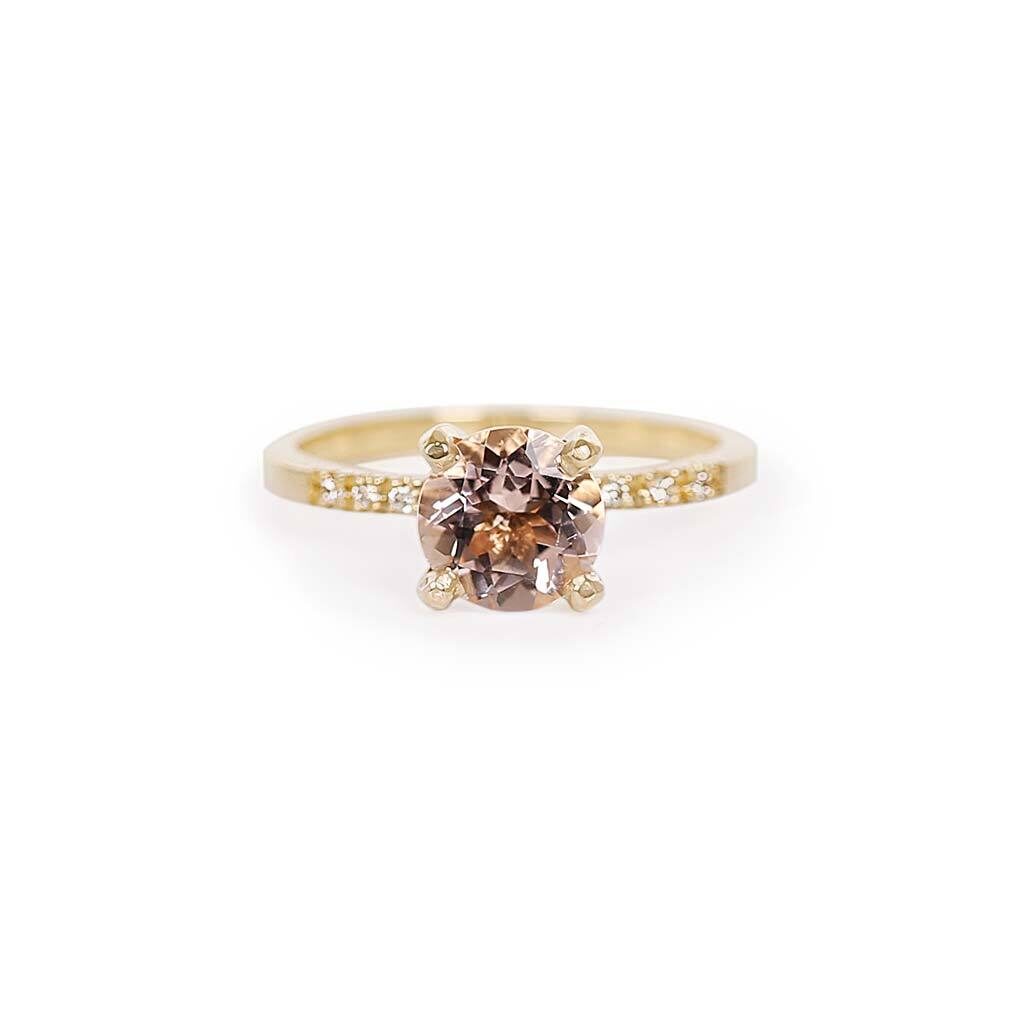 A classic solitaire design with a pinkish peach colored natural morganite. This ring is a perfect choice of an engagement ring or an anniversary present.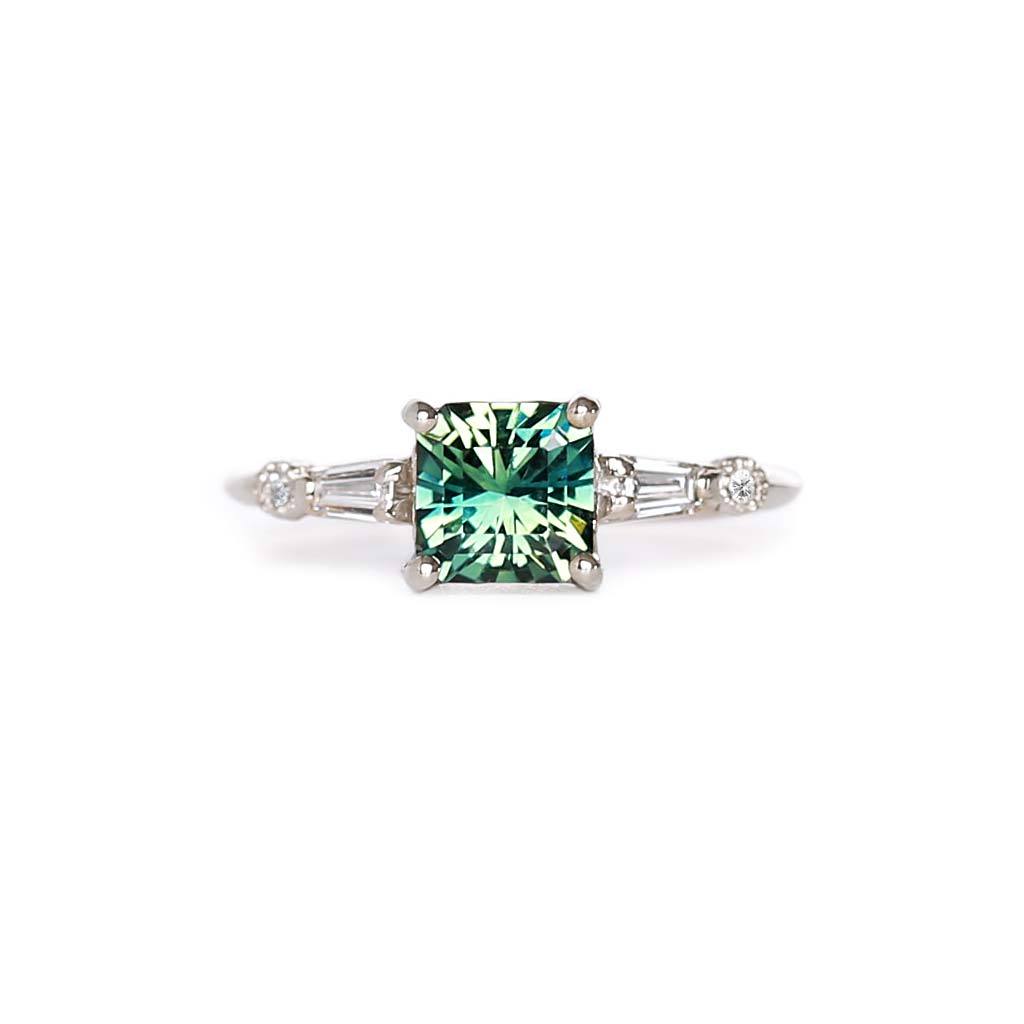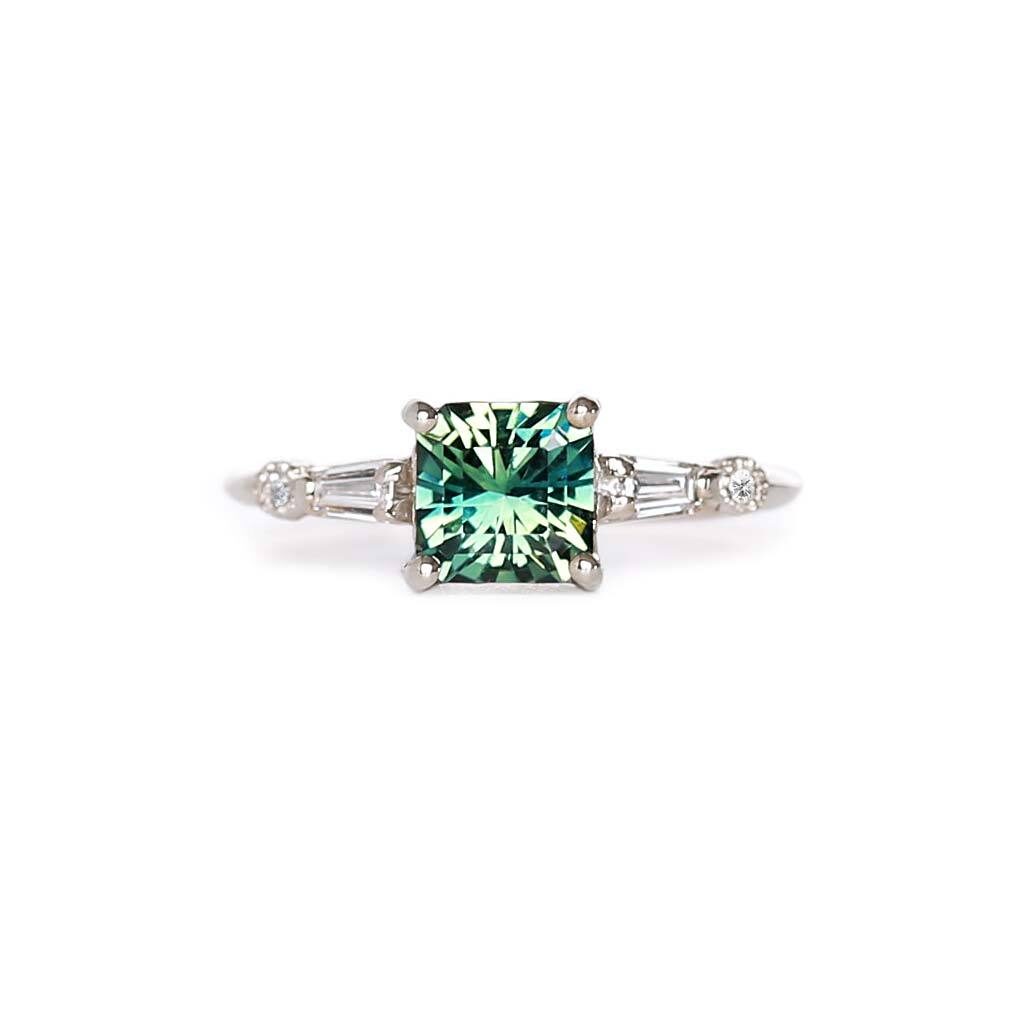 An art deco inspired ring features a mesmerizing artisan mixed cut natural Australian parti colour sapphire. The center parti sapphire has a very well mixture of blue, green and yellow colours, which is flanked by tapered white diamonds and our signature meteorites.