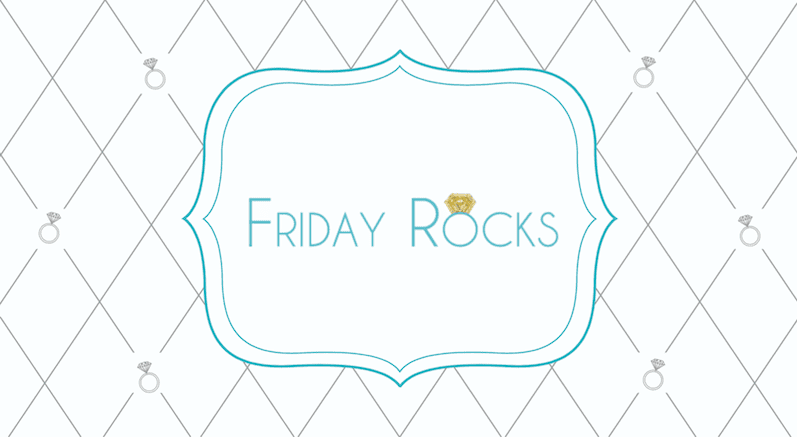 Happy Good Friday! Today's post is highlighting the gorgeous collection from Victor Barboné! I am LOVING everything about these vintage-inspried engagement rings! These pieces take you back generations, and explode with so much character and romance! Just beautiful!!
"We believe that love is rare, unique, and timeless and your engagement ring should be as well! Show your fiancée how special they are by offering a truly one-of-a-kind vintage engagement ring and wedding band. Victor Barboné Jewelry has made finding your dream ring simple for you by curating a unique collection of the finest vintage engagement rings and wedding bands."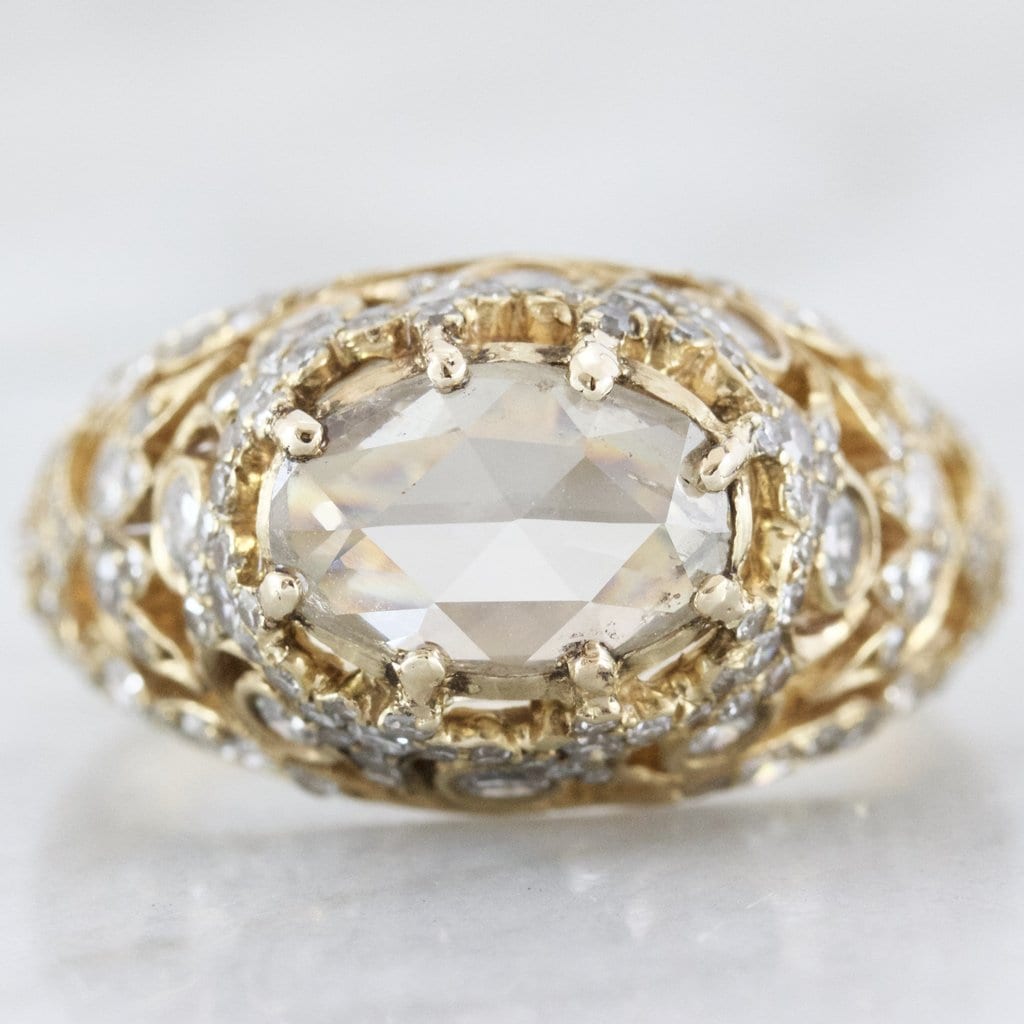 ORNATE DIAMOND ENGAGEMENT RING
The Margaret ring is a Victorian Engagement circa 1890! The ring centers an alluring rose cut diamond weighing 1.11 carats of champagne color, SI2 clarity. The ring is set in a breathtaking 14kt yellow gold 8-prong setting. The gallery of the ring is ornate, scrolling filigree with floral inspiration that is encrusted with numerous diamonds that combine for approximately 0.76 carats. The ring is size 7 and can be resized to some sizes.
What a stunning piece! The setting is incredibly beautiful and bold! The rose cut diamond center stone is soft and subtle just how we love this romantic cut to be! This ring is made for a devout antique lover!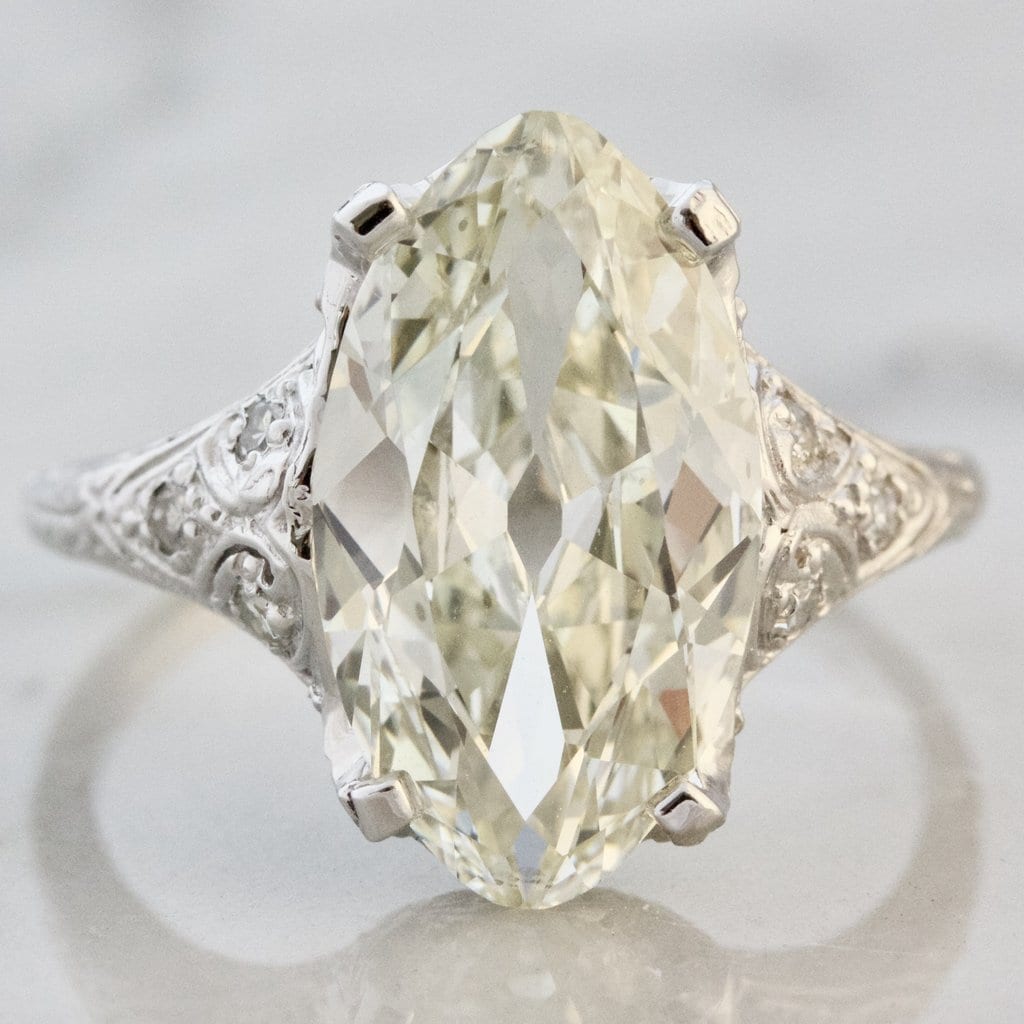 MOVAL CUT DIAMOND ENGAGEMENT RING
The Evelyn Ring is a Vintage Engagement Ring with a stone circa 1910 and the mounting circa 1950! This jaw-dropping ring centers a navette shaped moval (marquise mixed with oval) cut diamond (GIA certified) weighing 3.12 carats of N color, VS1 clarity. This amazing stone is held in a 4 prong platinum setting with hand engravings and open metal work accentuating the center stone. There are three single cut diamonds to each side weighing a total of 0.04 carats. The ring is size 5.75 and can be resized.
Hands down, the DIAMOND! This extraordinary diamond is such a unique and delicate shape that takes up a good piece of real estate on the hand! While the diamond weighs 3.12, it has the face up appearance of nearly 5 carats! The diamond has a beautiful warm color and tons of lovely sparkle! The ring has an incredibly low profile, especially with a diamond this size! An incredible piece!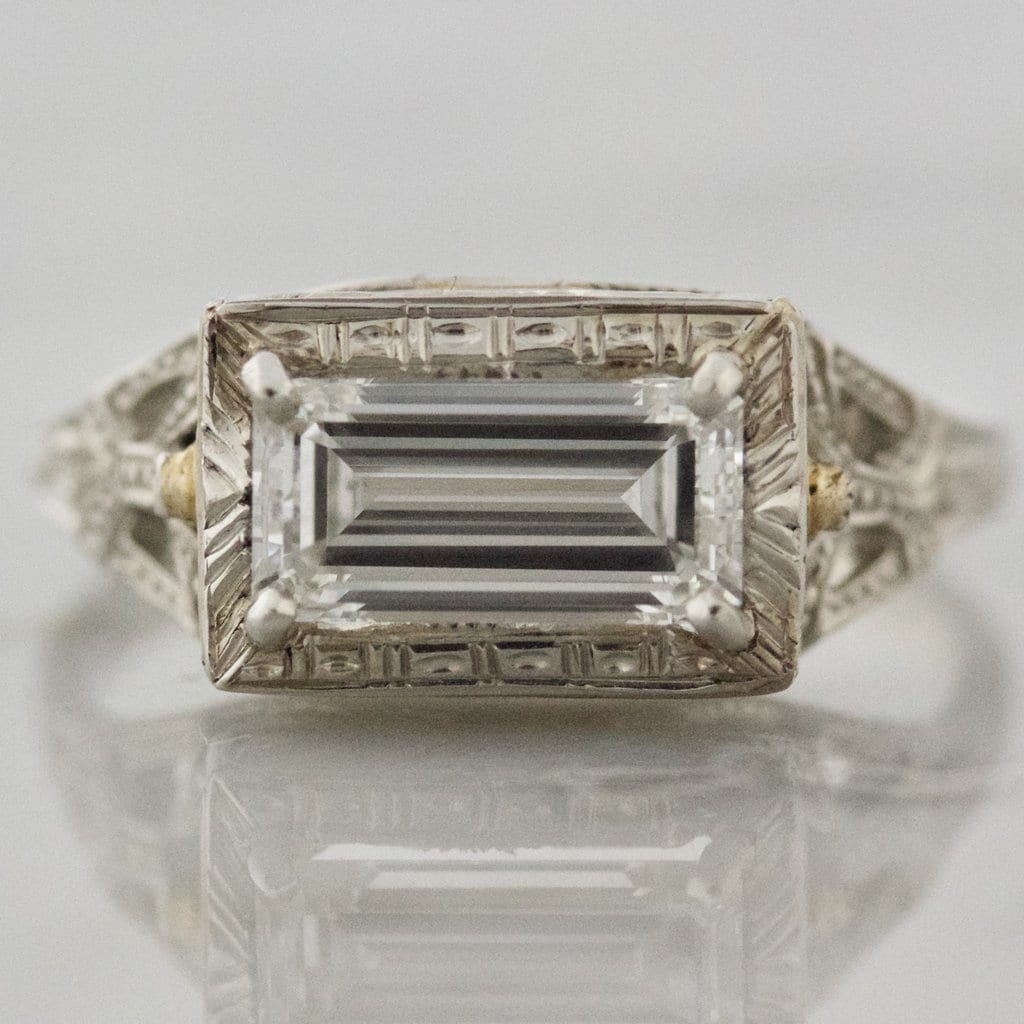 EAST WEST ENGAGEMENT RING WITH EMERALD CUT DIAMOND
The Brooke Ring is a Retro Engagement Ring circa 1950! This beauty centers a GIA certified emerald cut diamond weighing 1.03 carats of F color, VVS1 clarity. The diamond is set east to west and is held in a 4 prong platinum setting. The diamond is framed by a border of hand engraved details that continue to the gallery and to and down the shoulders. The ring is size 5 and can be resized!
A stunning and RARE diamond! At F color and VVS1 clarity, you won't find many diamonds with better credentials! The east to west setting is just stunning and bold with subtle accents. This ring would also pair well with bands!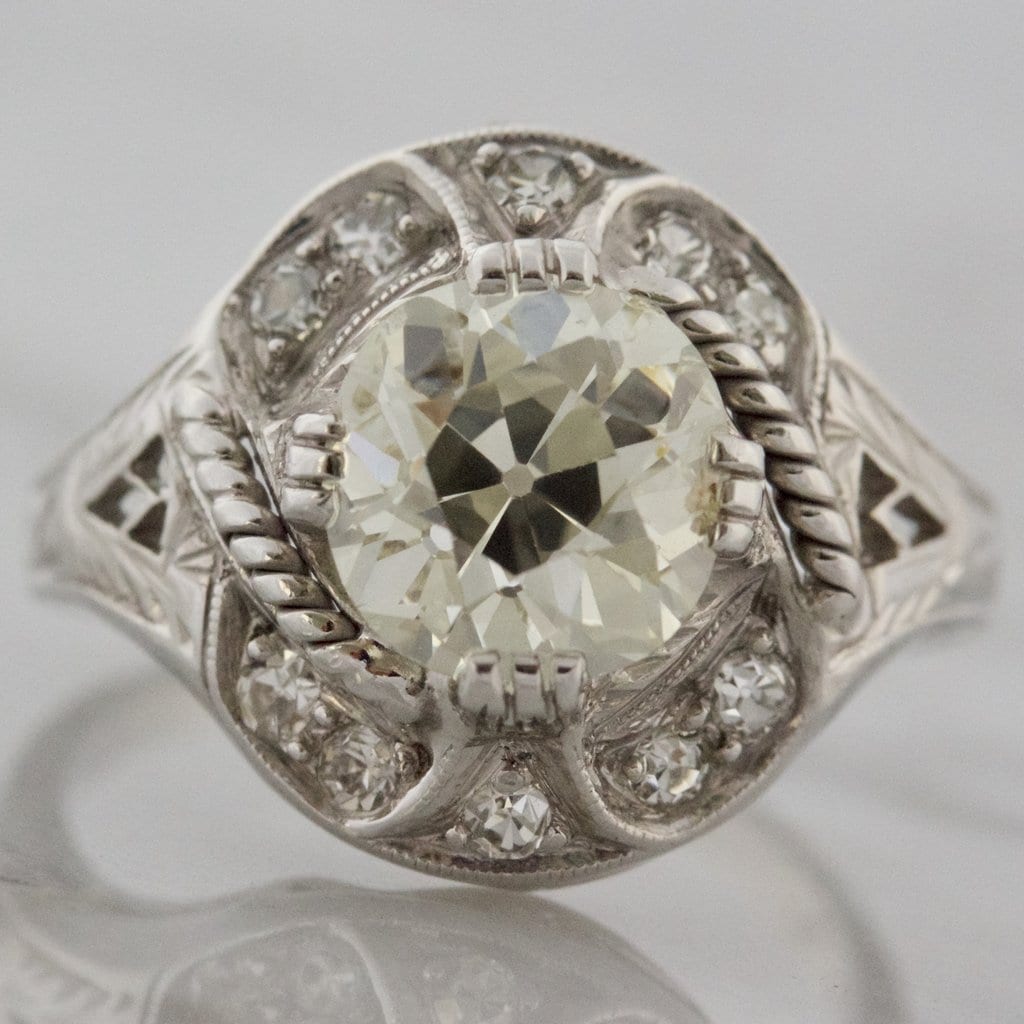 STUNNING VINTAGE DIAMOND ENGAGEMENT RING
The Kiana ring is an Art Deco Engagement Ring circa 1930! The ring centers a beautiful old European cut diamond weighing approximately 1.59 carats of M-N color, SI2 clarity. The diamonds is held in 4 platinum prongs. The central diamond is surrounded by twisting metal work and engravings. There are 10 single cut diamonds circularly set around the center stone. There are hand engravings that continue around the ring and half way down the ring. The ring is size 4.5 and can be resized!
The Kiana ring is so stunning with a very lively old European cut diamond center stone! The ring is both bold and feminine with so much detail!


Want to create her dream marriage proposal? We have the perfect way. Contact The Yes Girls to get started on your personalized marriage proposal, wedding plan, vow renewal, anniversary or date night today! We're so excited to work with you!