We love Harper's Bazaar here at The Yes Girls! Seriously big fans :) So when their India magazine called and asked for an interview for an article we clearly obliged! They interviewed multiple proposal planners to get the whole scoop on this growing industry. Check out the spread below!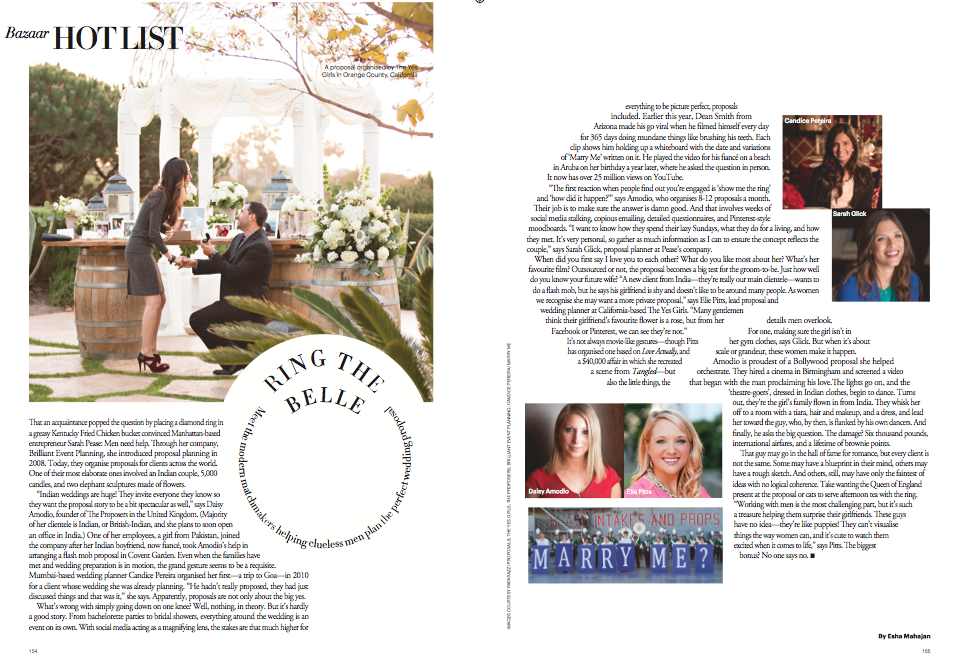 Okay I know that font is tiny, so here is the article page by page so you can actually read the type :)


Want to create her dream marriage proposal? We have the perfect way. Contact The Yes Girls to get started on your personalized marriage proposal, wedding plan, vow renewal, anniversary or date night today! We're so excited to work with you!