What can be better than starting the New Year by ending 2011 with an adorable holiday proposal?! Brian and Heather had the perfect holiday engagement. Heather who loves all things involving Christmas flew with her (now) fiance, Brian, for a quick getaway to celebrate the season in the one and only New York City. Brian wanted the proposal to be thoughtful but also feasible in a city he had yet to visit. Rather than heading to the overpopulated Rockefeller Center, The Yes Girls helped him come up with and execute a rather clever marriage proposal at the Seaport Christmas Tree. Surprised she was!
The "stocking stuffers" they opened before Heather opened her final gift!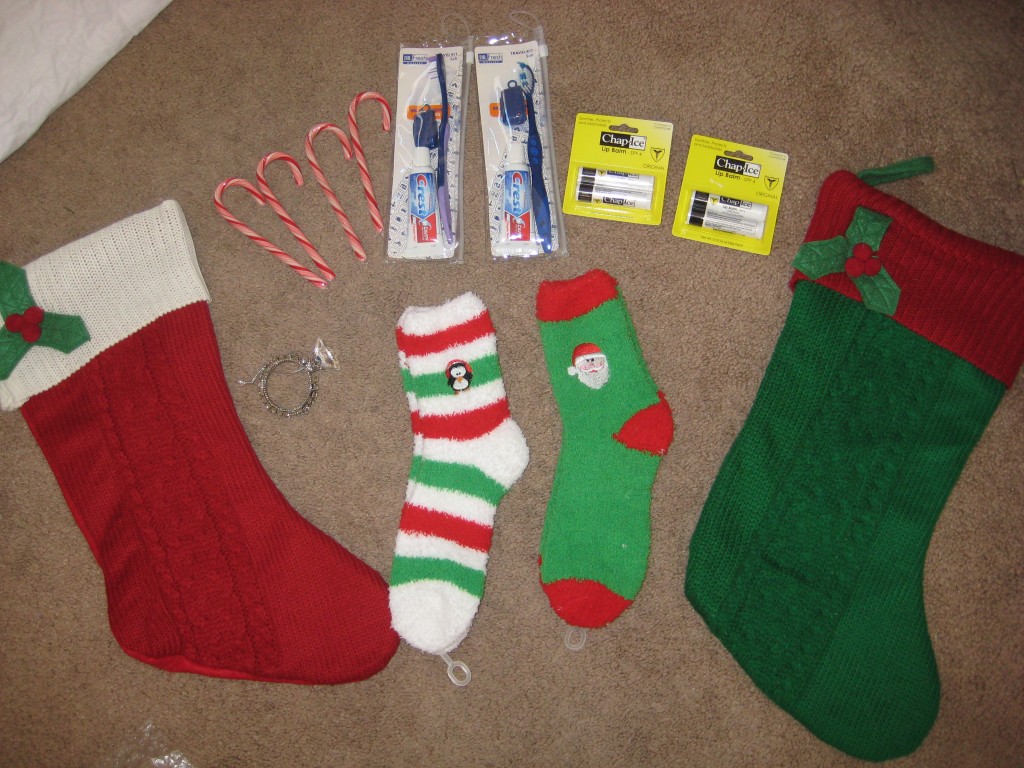 Kate, from Kate Gustafson photography, pretended to be a student from NYC who was creating an article regarding what attracted visitors to NYC during the holidays. She asked if they would be willing to participate in her school project which included answering a few questions and capturing their genuine reactions on camera while opening Christmas stockings she was "handing out" as part of her assignment. Brian of course knew the photographer and stockings were part of a ruse, so he happily agreed. Brian and Heather each had their own stockings and little stocking stuffers to open which seemed to match up as they unwrapped each item EXCEPT for the last gift in Heather's stocking…an engagement ring ornament! Kate who was already taking photos of the couple opening their stockings was ready right then and there to capture Brian getting down on one knee with a gorgeous lit Christmas tree as their backdrop. To top off the evening they watched the holiday light show and Christmas carolers before celebrating over an amazing dinner!
Simply perfect! This proposal makes me miss the holidays already! Congrats again Heather and Brian and enjoy your New Years as a newly-engaged couple.
Love,



Want to create her dream marriage proposal? We have the perfect way. Contact The Yes Girls to get started on your personalized marriage proposal, wedding plan, vow renewal, anniversary or date night today! We're so excited to work with you!