Katrina truly lived every girls fantasy! Greg gave Katrina THE perfect marriage proposal. Don't get me wrong, it was totally centered around Katrina and Greg's relationship, but I think any girl wouldn't mind an experience like this one!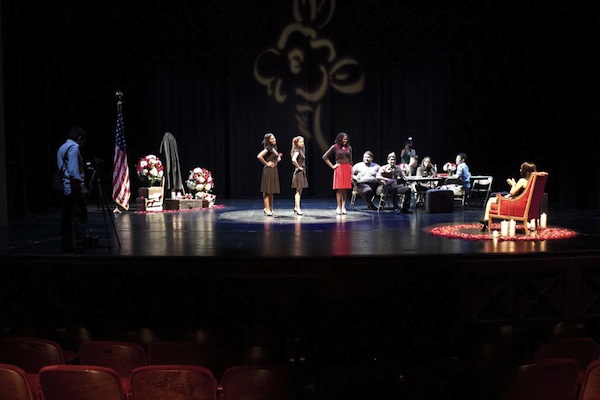 Starting at 10am on July 14th, rental keys were delivered to Katrina's doorstep which gave her access to her favorite car, a bright red Mustang convertible. Following directions on exquisite monogram stationary, Katrina made stops around Houston to prep her for what was to come: a visit to Crate and Barrel to pick up a cookbook with her favorite meal; a tasty stop at SWEET Bakery for cupcakes with Katrina and Greg's sorority and fraternity letters; a bite to eat at Nordstrom's Cafe; and a stop at MAC make-up counter to get all dolled up which included a new dress, high heels, and purse left by Greg! I wasn't lying when I said it was a girl's perfect day. The stunning Katrina was dressed to the nines as she headed to the Cullen Theater where musical theater performers awaited her arrival. When she did, they sang and performed her absolute favorite musical number "Dat's Love" from Carmen Jones. With the stage set to the 1940's military cafeteria scene accompanied by the sweet tune and Greg's thoughtful words…it all wrapped up in one unforgettable moment and the perfect engagement story. Thanks to Christine Meeker Studios for the amazing photos. Video by Fred Fox Studios coming soon!
The Proposal Preparations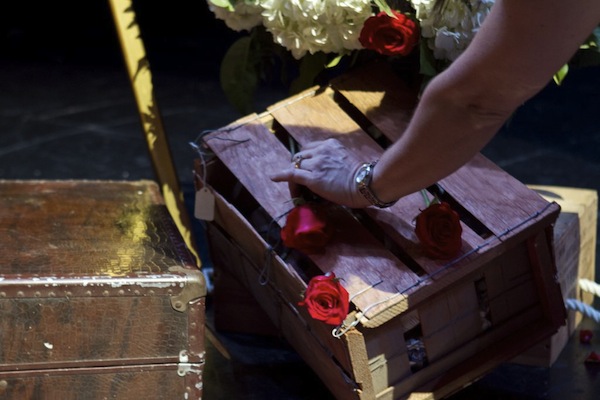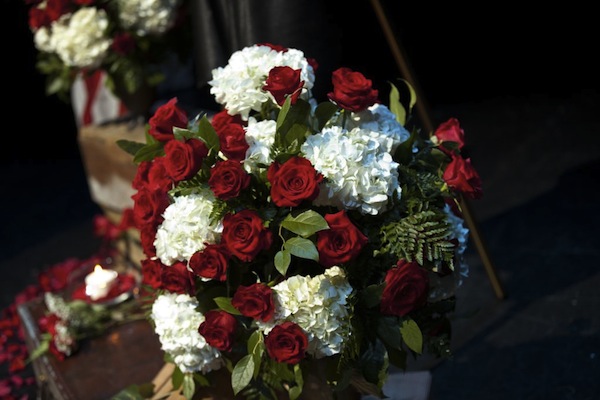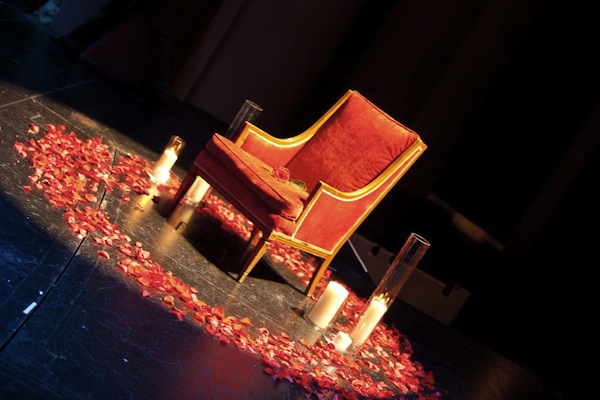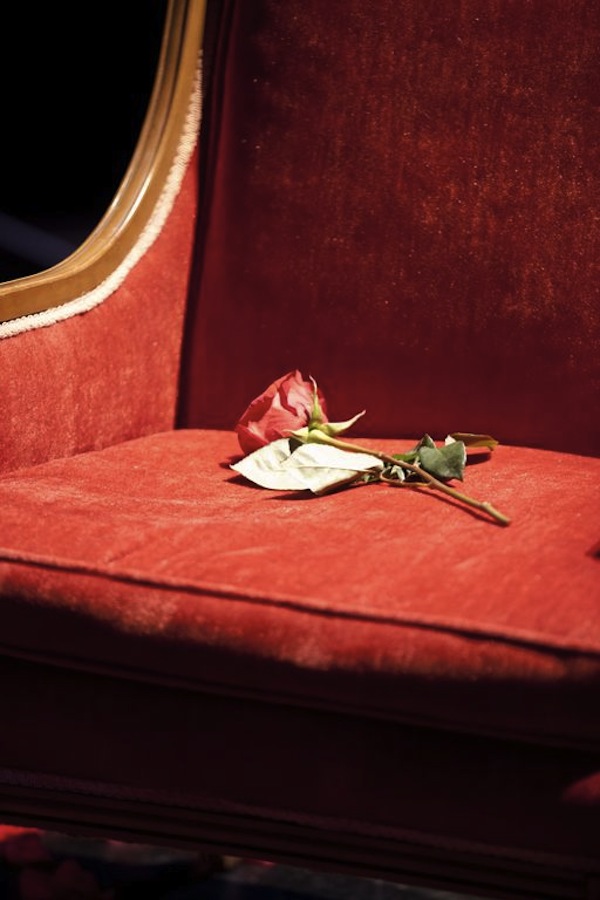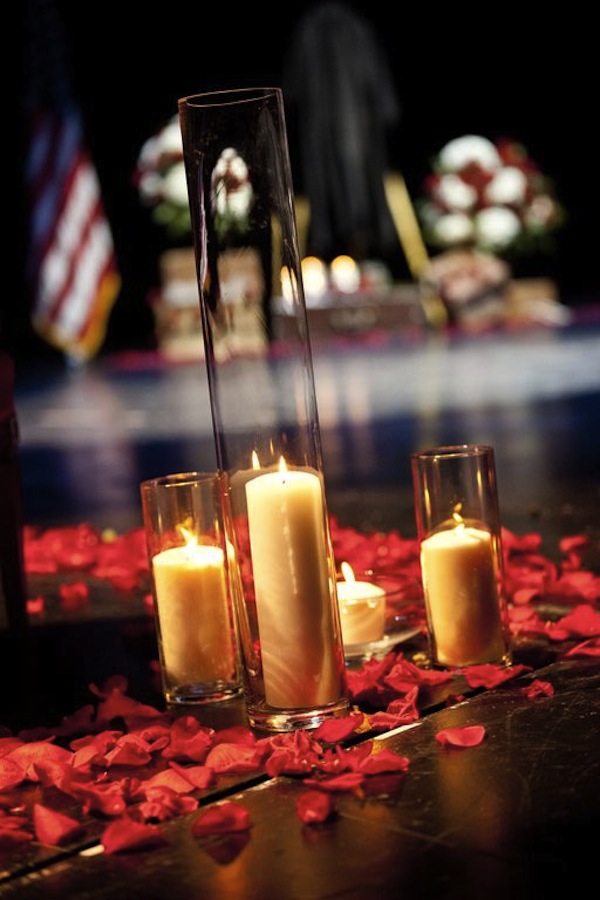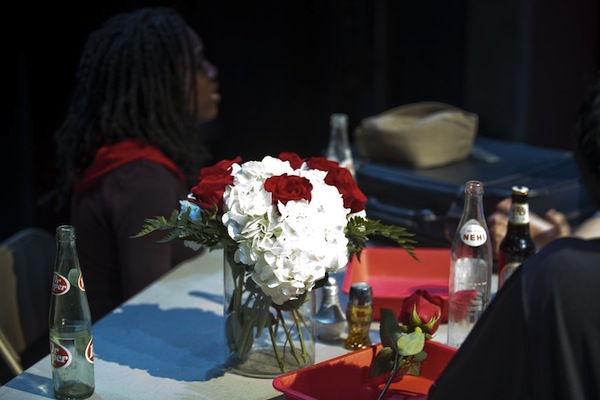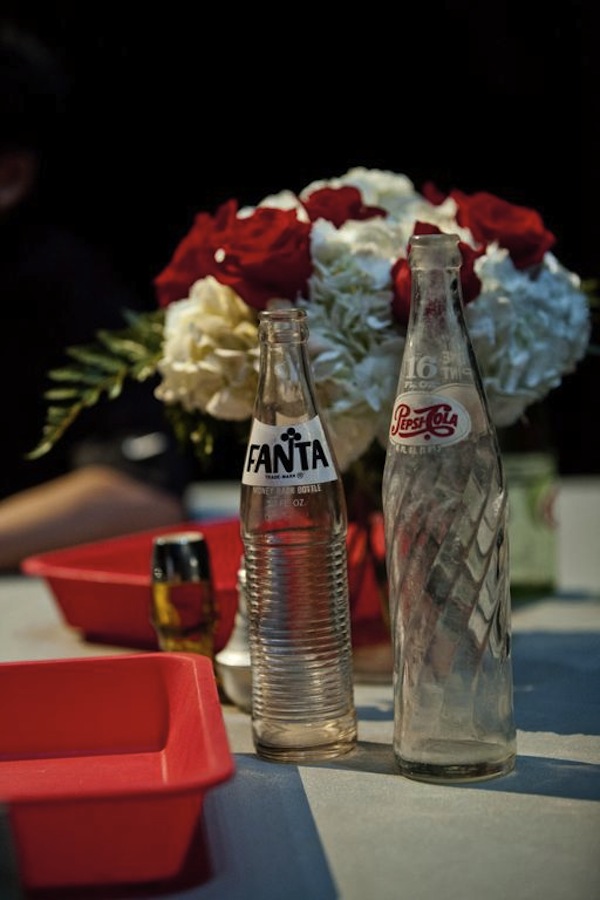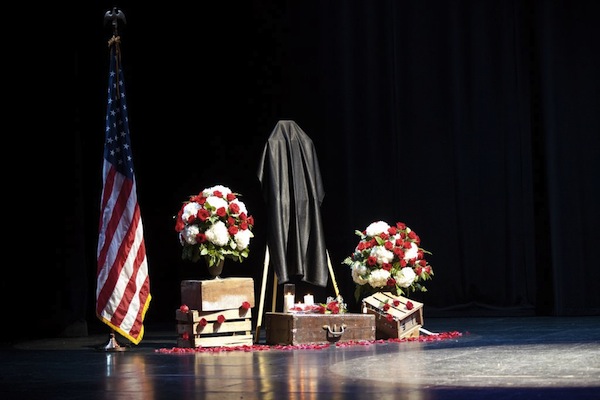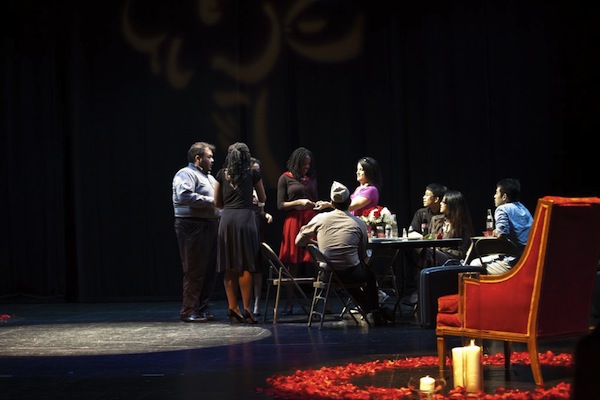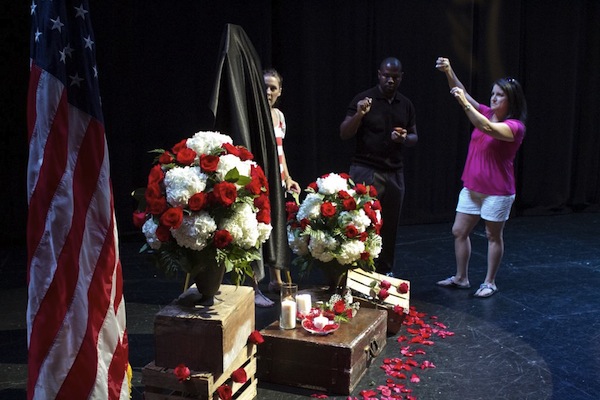 The Houston Marriage Proposal: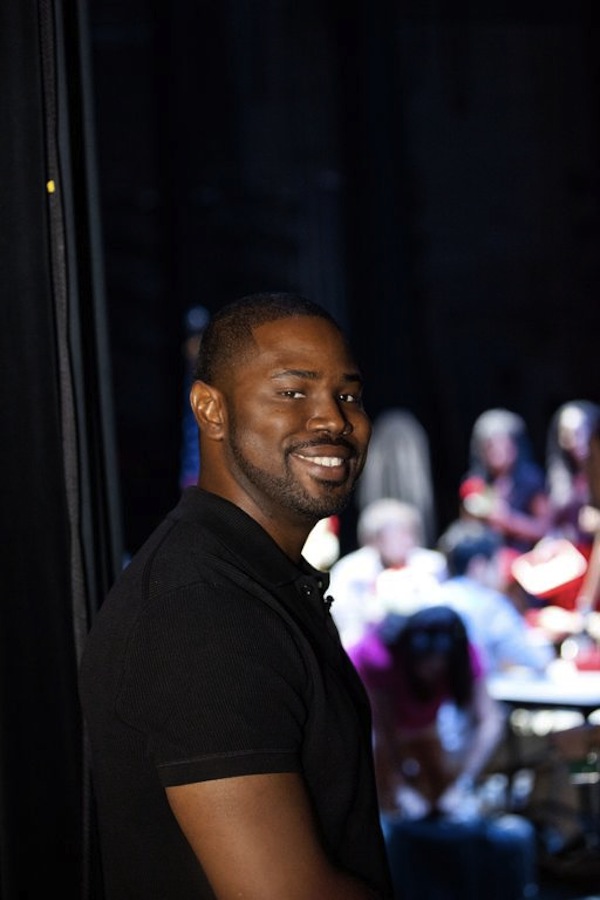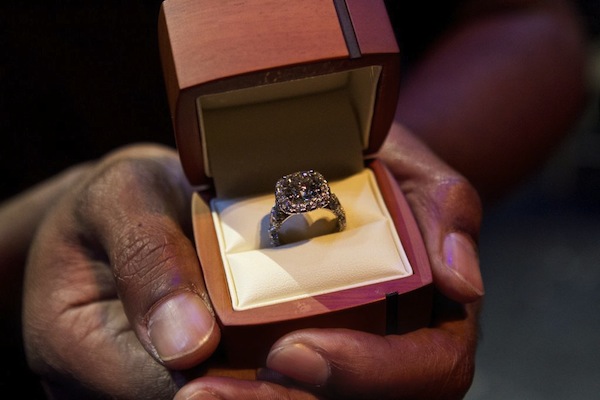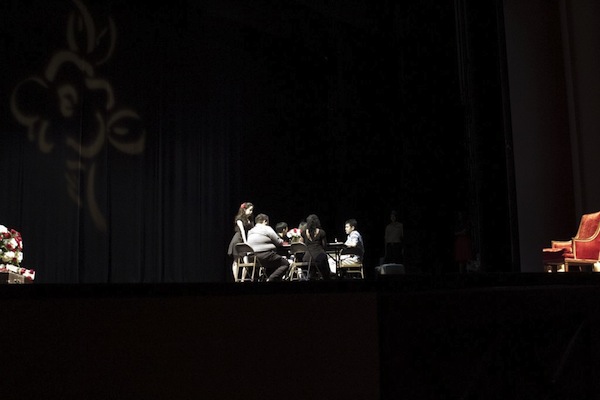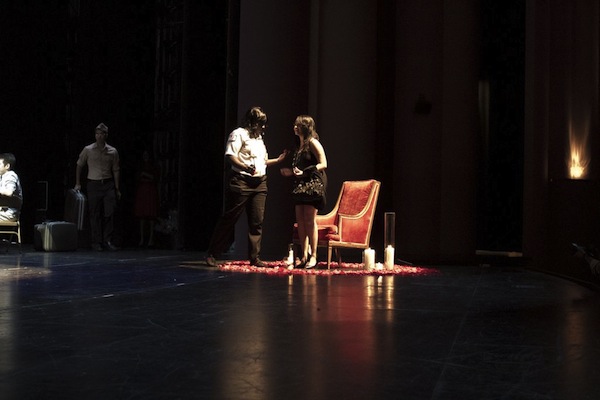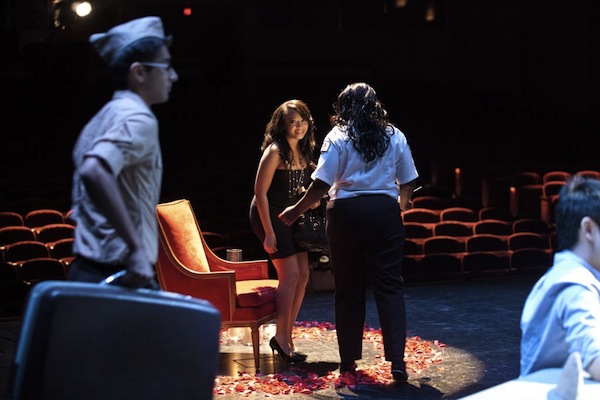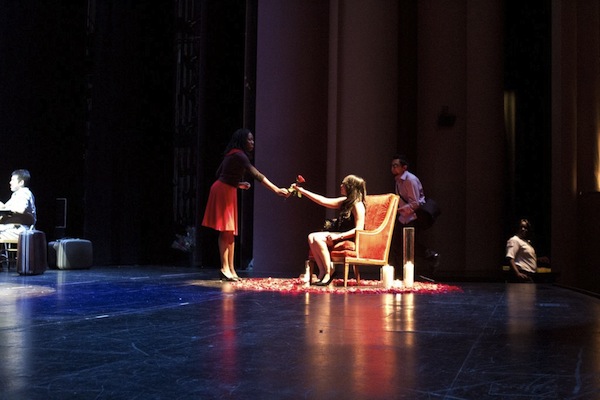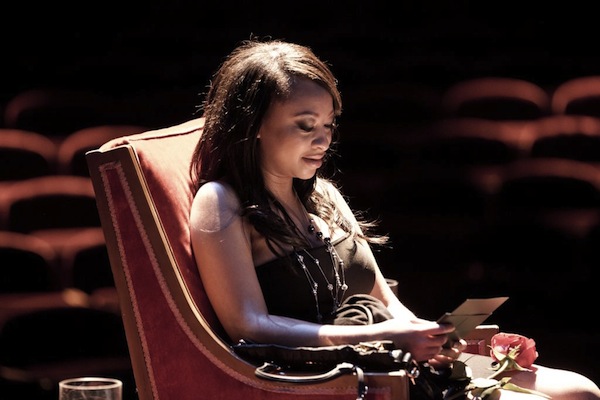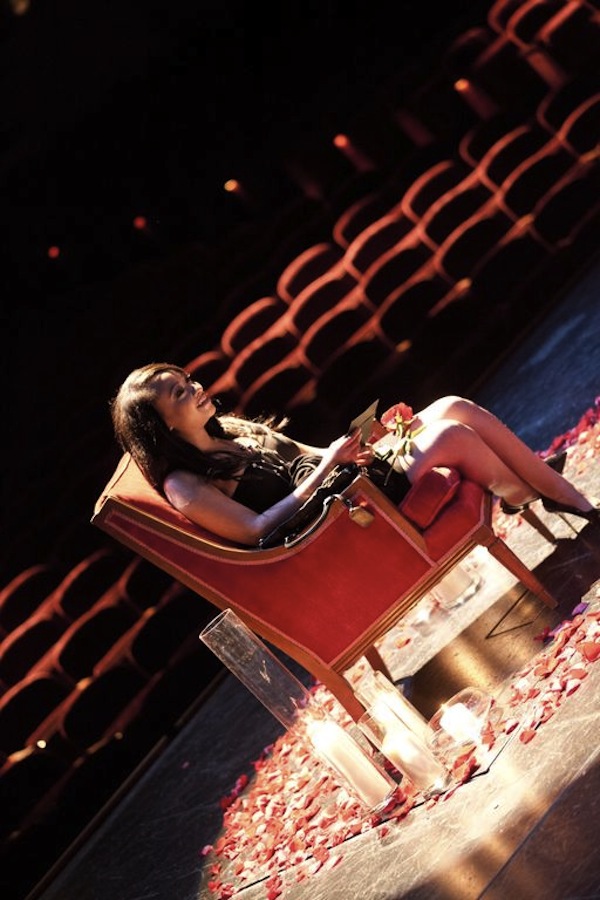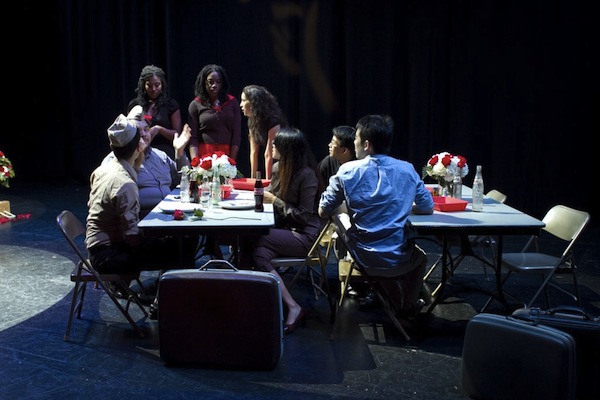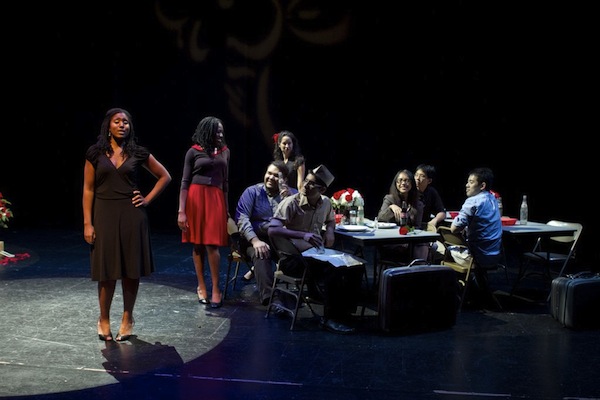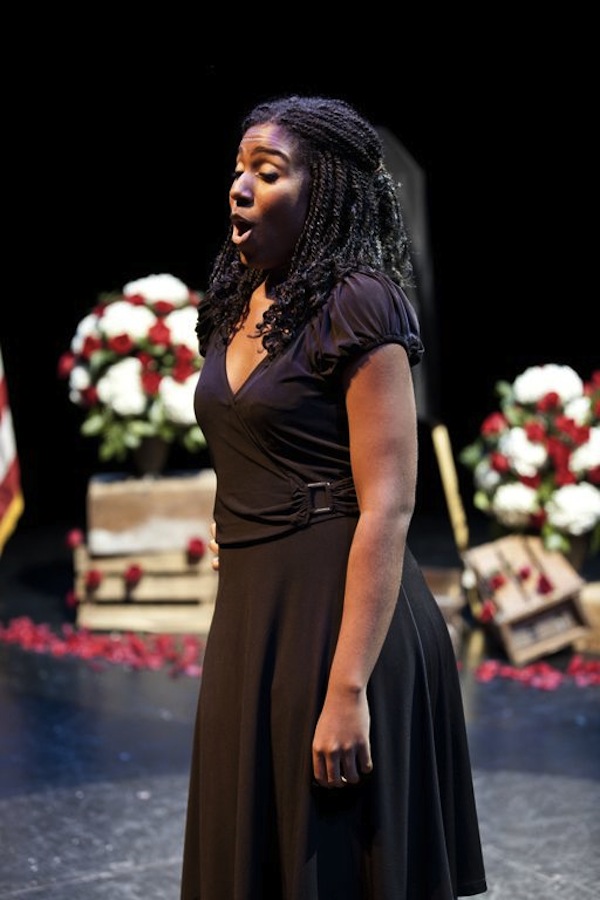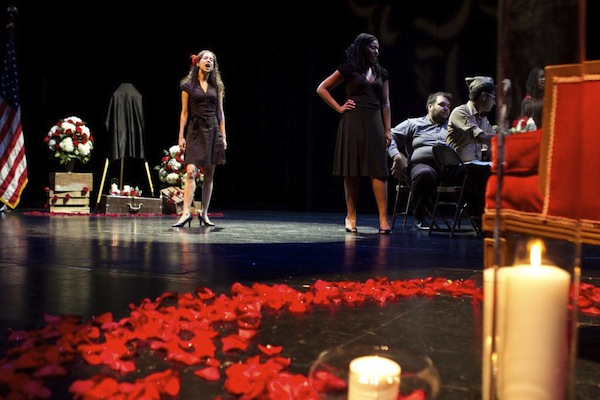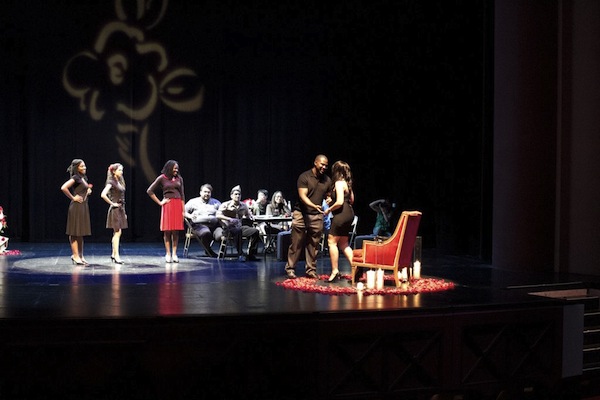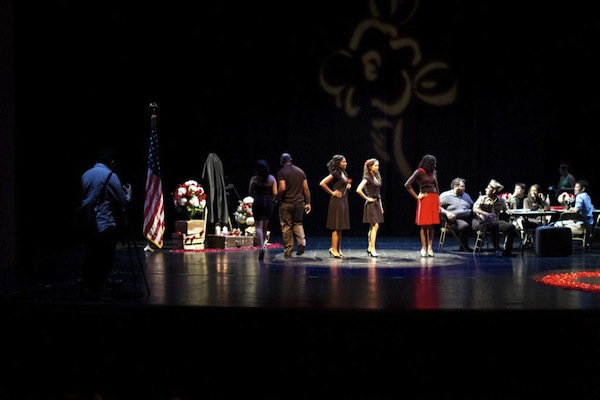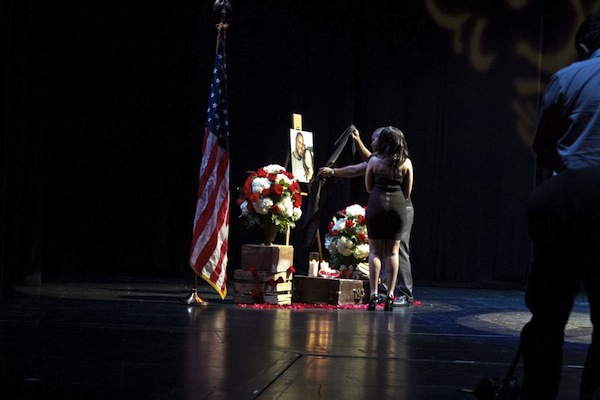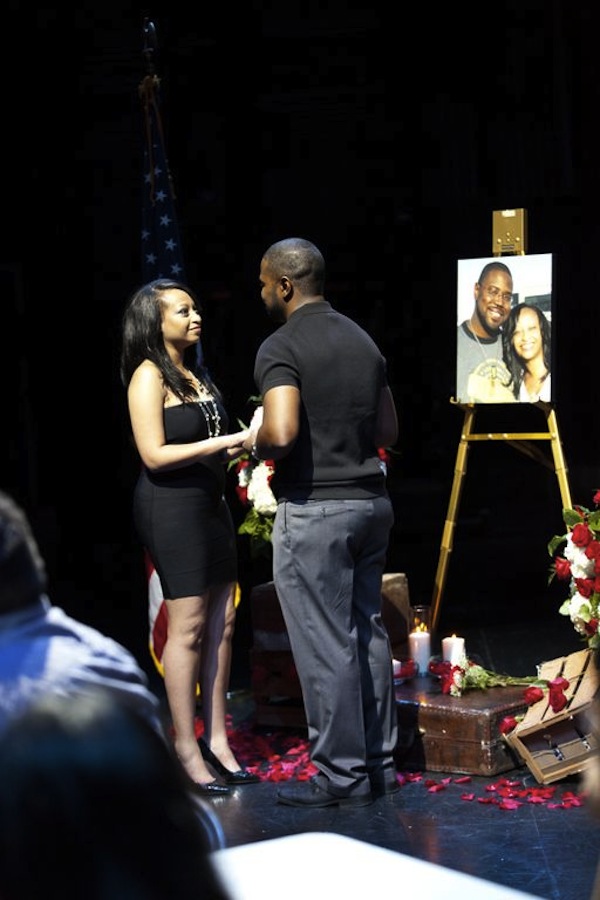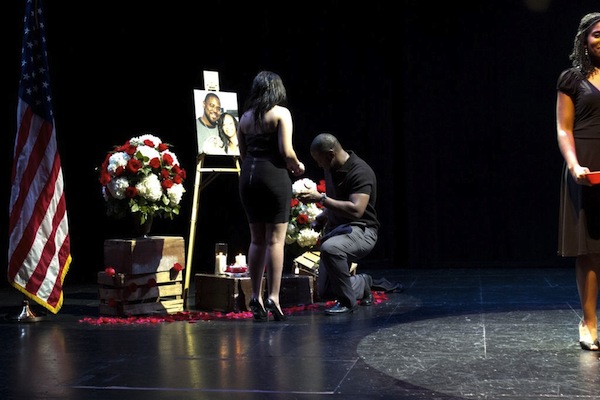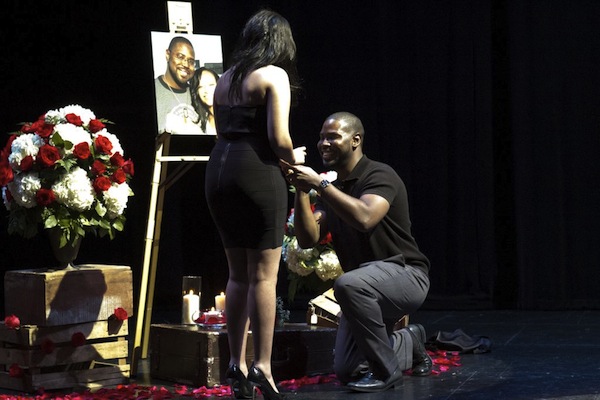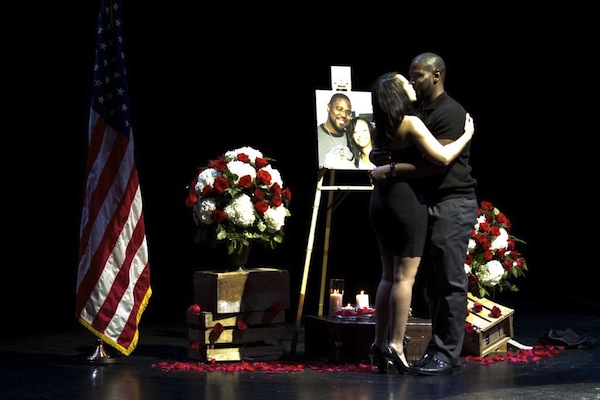 She Said Yes: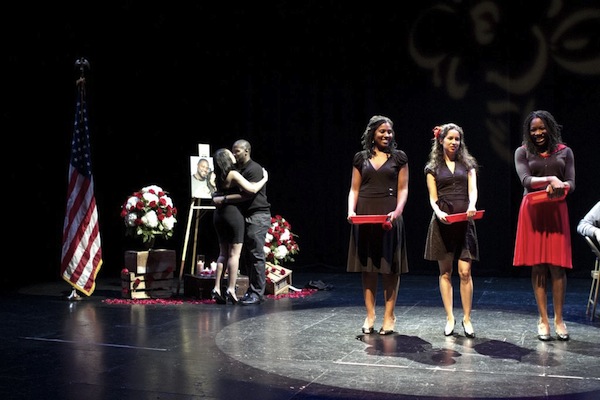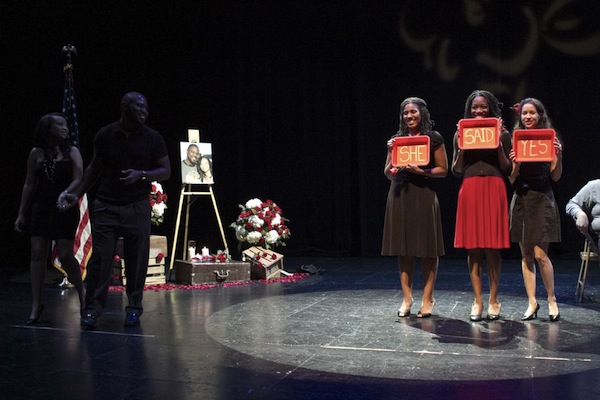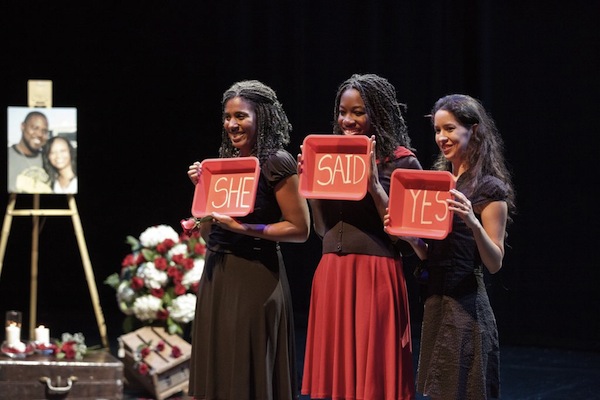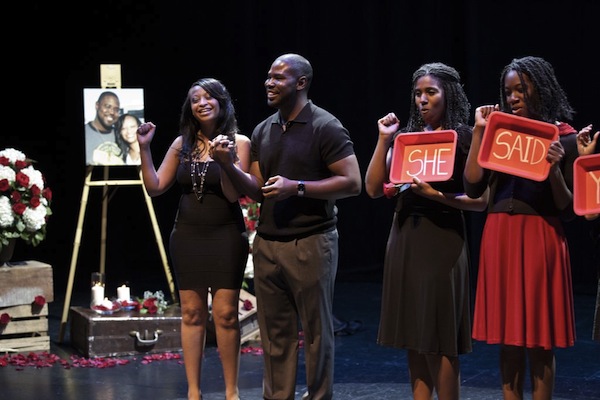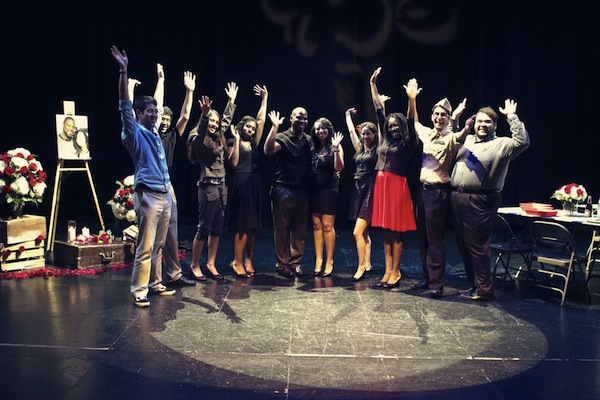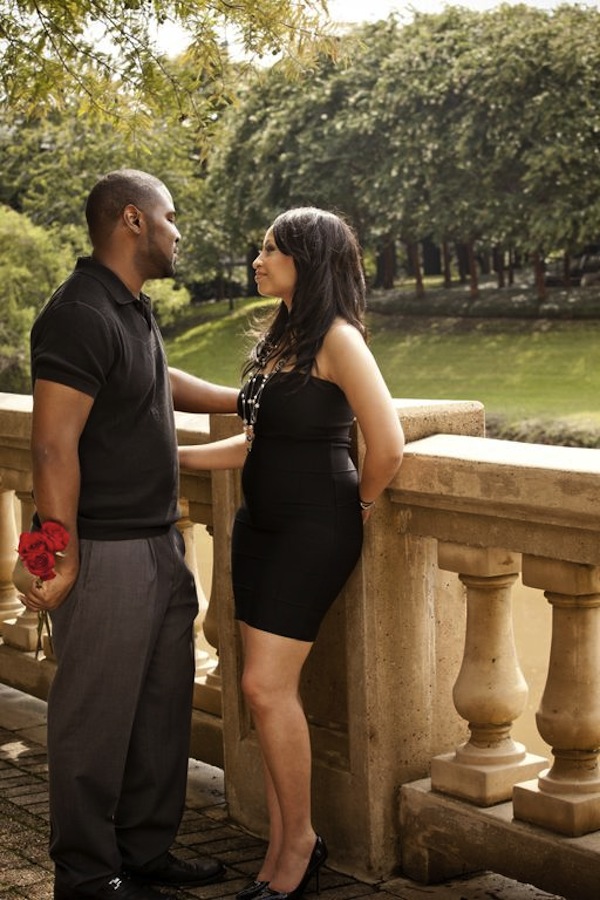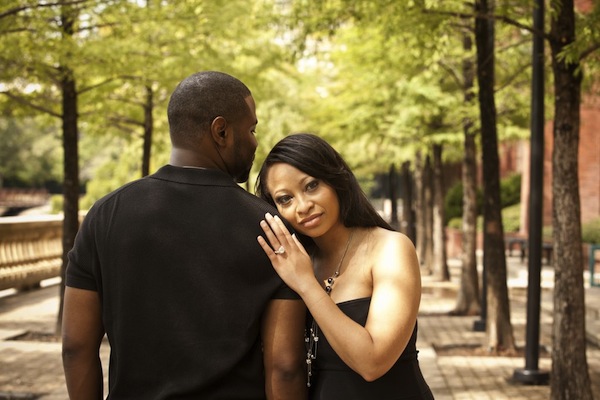 Congrats Again Greg and Katrina!
Proposal Notes
(Photos by TYG)
Vendor Love:
Photography: Jennifer Bush from Christine Meeker Studios
Videography: Luis Feliciano from Fred Fox Studios
Props and Floral Design: A Style Collective
Marriage Proposal Planning and Design: The Yes Girls
Singers and Performers: Jennifer, Seleel, and more from Unv. of Houston Music Department


Want to create her dream marriage proposal? We have the perfect way. Contact The Yes Girls to get started on your personalized marriage proposal, wedding plan, vow renewal, anniversary or date night today! We're so excited to work with you!