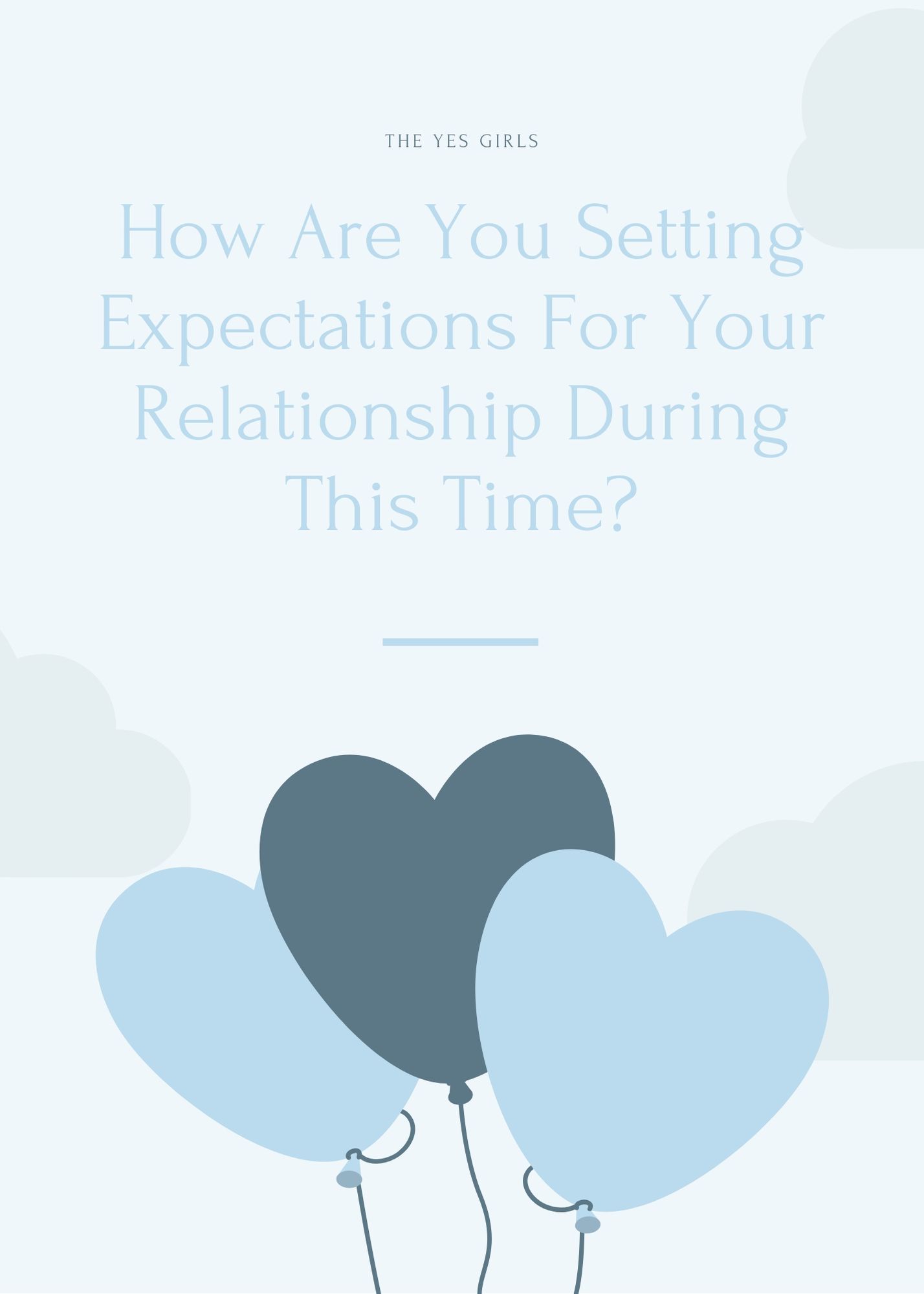 "Nearly all, if not all, conflict arises from mismatched or unfulfilled expectations." -Blaine Lee
Are you checking in with your loved one on a daily, weekly or monthly basis? Of course, every couple is different and may need more frequent discussions, but checking in with one another is a great way to make sure both of your expectations are met within your marriage or relationship. Do you have clear expectations set? If you don't, you have to get on it! With everyone in close quarters this current season – your expectations have surely shifted. Take the time to talk about current expectations in this new world of quarantine.
A FEW TIPS TO HELP YOU –  
It bares repeating, check in! Just like all those zoom meetings you have scheduled, set a time every week to sit down and chat about what your expectations for one another for the coming week. It can be anything from help around the house – to how you can make the other feel extra loved.
Make sure you are really specific! Make it really easy on yourself and ask your partner – What is an expectation you have for me this week? You can keep asking until the other feels supported and loved! It really is that simple, we promise.
Explain why it is important! If you explain why each expectation you have is important, your partner is way more likely to understand why you have that expectation. It really gives the "why" – in other words, the true meaning behind the want.