Are you going to write your own vows? Looking for tips and ideas on how to get started? Today's post is just for you!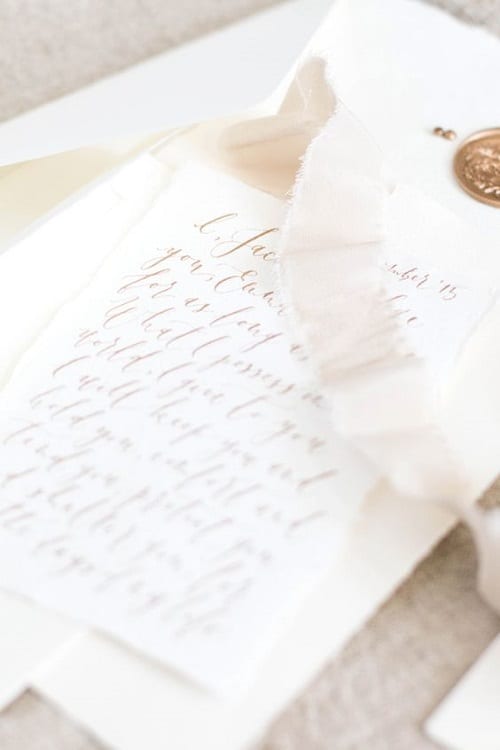 Start by making a list.
Layout your intentions for your marriage.  How will you keep the love alive?  How will you handle the bad times?  What promises do you want to make to your significant other?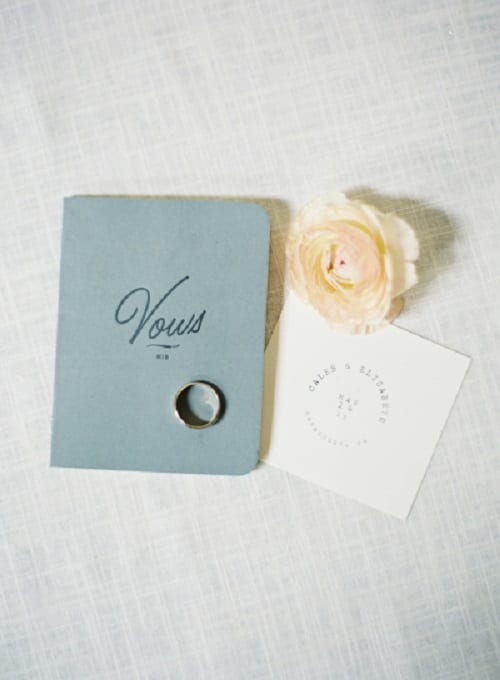 Narrow down your list
by choosing the vows that you will prioritize throughout your marriage.  You want to be honest, and to be able to keep the promises you will be making.  Try not to go with cliche vows, and instead, choose the ones that truly mean the most to you and your partner.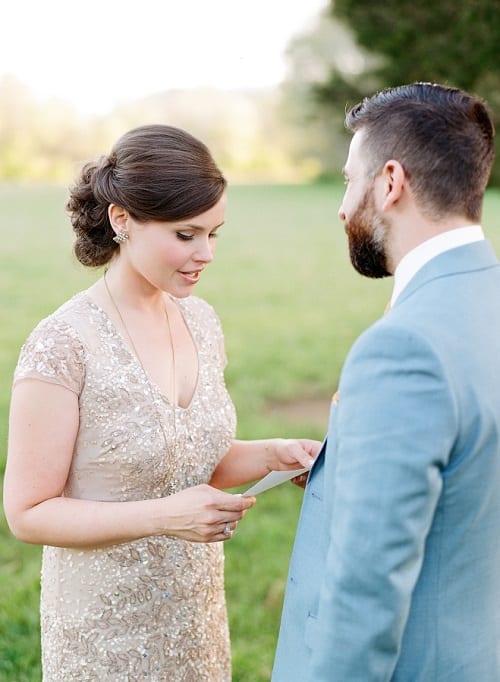 Decide your tone.
You want to convey your relationship in your vows, as well. If your relationship is serious, feel free to get sappy.  But if you're jokesters, have fun with your vows! Add in inside jokes if it will make your partner laugh.  They will appreciate your vows much more if you get personal with them.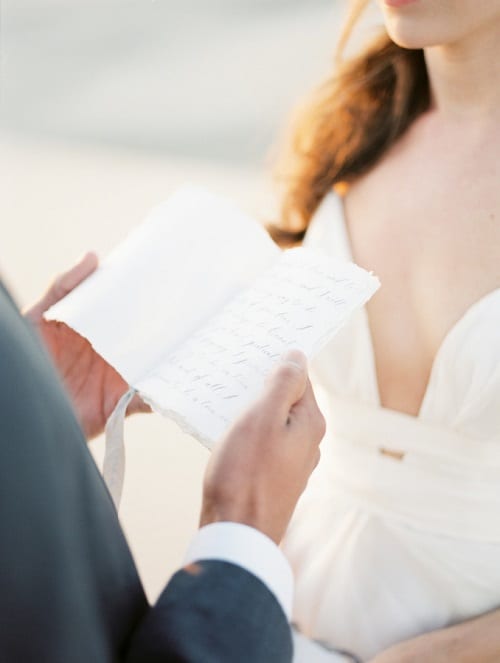 Start to write.
While this is the "hard" step, try not to think too hard.  Take your revised list and start making sentences.  Let it flow naturally, and keep it short, sweet, and to the point.  Your wedding guests will thank you!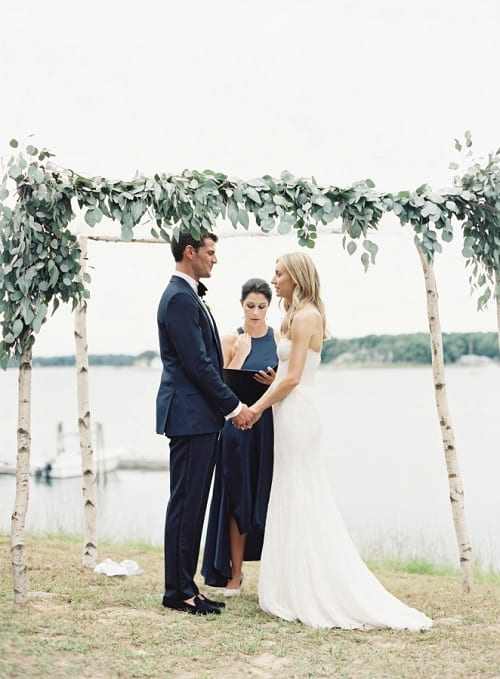 Get help!
If you're not good at writing, ask for help.  Find someone who knows you as a couple, and get their opinion on what you should say.  When you really love someone, the people around you can see it just as much as you feel it.  If you write them all on your own, read them out loud to a friend, just to make sure your thoughts flow fluently.
Image Credits: Etsy / Michael Radford / Brandon Chesbro / Tenth and Grace / Judy Pak


Want to create her dream marriage proposal? We have the perfect way. Contact The Yes Girls to get started on your personalized marriage proposal, wedding plan, vow renewal, anniversary or date night today! We're so excited to work with you!