If you're popping the question soon you're probably considering all the "dos and don'ts" of a proposal. In our experience, dos are typically easier to think of (make it memorable, make sure her nails are done, etc) so here is a list of my Top Five "Don'ts" for Your Marriage Proposal!
Don't Forget The Ring

: Seems obvious right? But let's be serious, when you're considering proposing, a lot of gentlemen think it's a better plan to ask first then take her ring shopping. I can almost guarantee she doesn't want to do that. Unless your gal has specifically told you that's her ideal, it's a safe bet that she wants a shiny new ring on her left hand when she says yes! So don't propose empty handed!

Don't Get Stuck on Cliches

: I can't tell you how many times a week we hear, "I want rose petals and candles set up on the beach" or "I want a photobook filled with love quotes". Guys, your relationship is unique! Your girl is unique! There must be something that you love about her and that sets her apart in your eyes – otherwise you wouldn't be marrying her! So think about the non-cliche and out of the box ideas for your proposal. If you're not the type to woo her with Shakespeare, then leave the cheesy love quotes to Pinterest and just speak from your heart.

Don't Propose in Public if She is Shy

: You may think a billboard proposal (or skywriting, or flash mob, or scoreboard) is the only way to pop the question, but if your gal is introverted or shy then she may be embarrassed at the public scene. Consider her level of comfort in large crowds and how much she enjoys being the center of attention when you make your public verses private plan.

Don't Tell Too Many People

: The last thing you want is for someone to spill the beans about your upcoming proposal. You definitely want to ask her parents permission, but after that the list should become a short "need to know" only type of thing. If you do want a celebratory party afterwards with all her friends and family, consider waiting until only a few weeks (or even days) before the proposal to tell everyone. Those that truly want to celebrate you will do their best to be there. But being a blabber mouth about your plans is a sure-fire way to get things spoiled!

Don't Forget About What Comes Next

: Speaking of after parties – make sure to think about what comes after the big "yes" moment! Would she want a celebratory dinner with her family and best friends? If you're proposing on an over-seas trip, is she going to want to jump on the phone and make a million international calls to tell everyone the good news? Make sure that you continue the thoughtfulness even after your big question.
Do you have specific questions about how to propose? Or looking for more tips and ideas? The Yes Girls would love to plan your perfect engagement. You can reach us at the "CONTACT" tab at the top right corner of your screen :)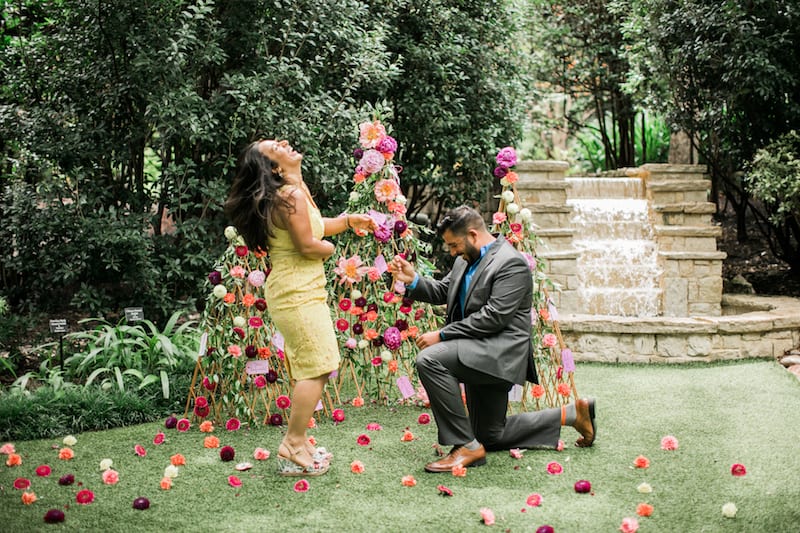 Want to create her dream marriage proposal? We have the perfect way. Contact The Yes Girls to get started on your personalized marriage proposal, wedding plan, vow renewal, anniversary or date night today! We're so excited to work with you!