How much fun would it be to get to watch one of your teams on tv?!  Well, have you ever heard of the show on CMT that is all about the Dallas Cowboys Cheerleaders? I hadn't either until living in Dallas and now it seems to be something everyone is talking about! This past summer they did a special wedding episode and you can only imagined that I set my DVR for that sucker! I may not be a Dallas Cowboys fan yet, but anything combining my passions for football and weddings and I AM IN! Plus, my guy friends down here in The Lone-Star-State love watching the pretty girls so it was a fun activity for us to do together!
During the episode, CMT showed a clip of the featured bride, Cassie's, proposal. Her boyfriend came out during a photo shoot after a game last October. I not-so-secretly wish we could get a famous athlete to hire us so I could plan a proposal like this! SO MUCH FUN! I found a couple of pictures online from the event along with pictures of the featured bride (Cassie) during a half time performance!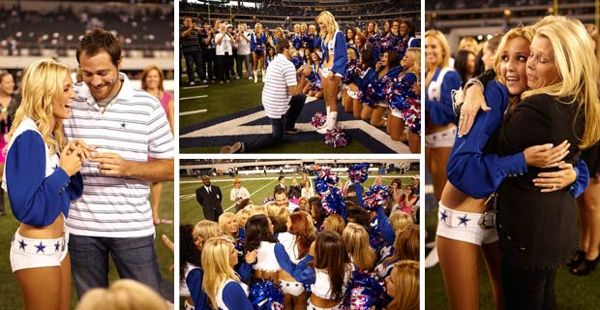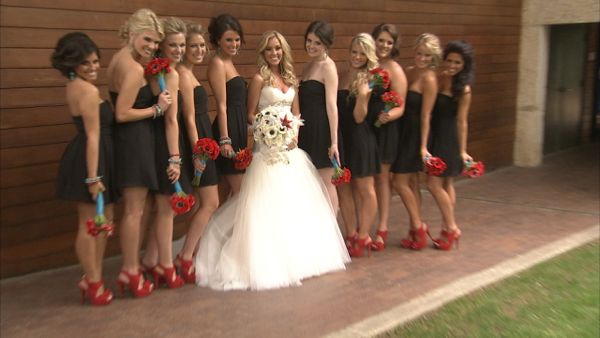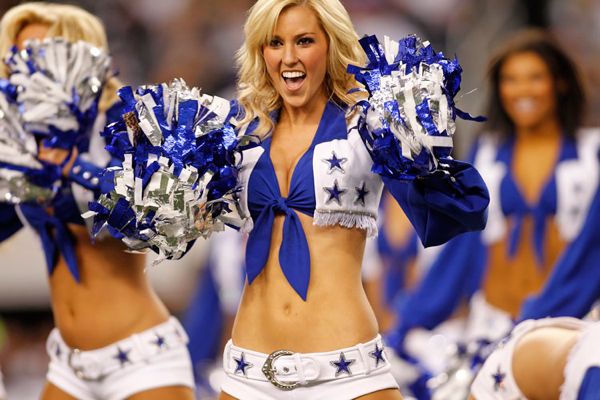 Want to create her dream marriage proposal? We have the perfect way. Contact The Yes Girls to get started on your personalized marriage proposal, wedding plan, vow renewal, anniversary or date night today! We're so excited to work with you!