Does your lady love receiving gifts? Is she the type that is always thinking of the most creative and perfect gift to give to all her friends? Well then today's post is for you! Here are some easy tips for romancing your gal who has a "Receiving Gifts" love language.
Flowers. You know you've seen them at the grocery store and heck, even 7-11, so why don't you randomly grab one of those bouquets and surprise your lady! I promise that she will love it, even more so if you take the time to get her favorite flowers (or at least flowers in her favorite color).
Books or Movies. If you're at Target and see a new Blu-Ray release that you know your honey would like, why don't you grab it and bring it home as a treat! Gifts don't have to be expensive to be special, thoughtfulness is always key!!!
Sweets. Speaking of treats, how about you make a pit stop on your way home and grab a cupcake from that local bakery you know she loves! Or you can just go and grab Starbucks in the morning before she wakes up.
Gadgets. Whenever you know that your phone is due for an upgrade, or if the new Google Glass has been all your woman talks about, think about running to the store and getting it for her! Who doesn't love getting the latest toy!?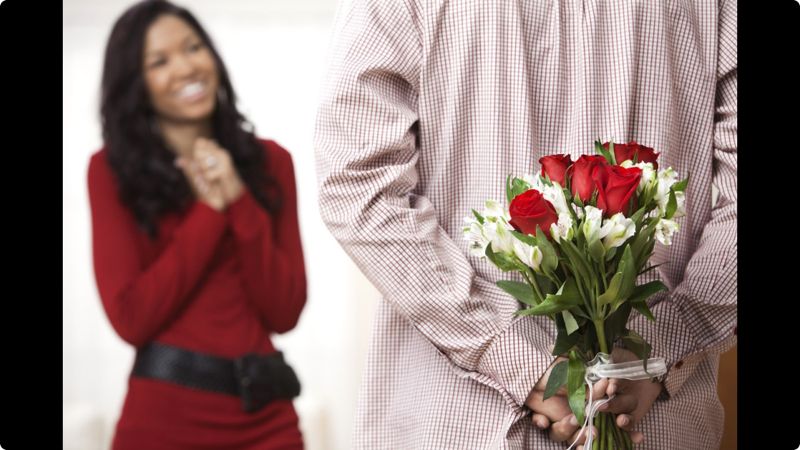 [image from BET]


Want to create her dream marriage proposal? We have the perfect way. Contact The Yes Girls to get started on your personalized marriage proposal, wedding plan, vow renewal, anniversary or date night today! We're so excited to work with you!