HAPPY NEW YEAR!!!
Is your next date a movie night? Do you want to completely knock her socks off by twisting a movie night into one of the most fun nights you've had in awhile? Take these tips to make a classic date night into a "wow" moment that she'll talk about to all her friends! (Image below from Delesieblog.com)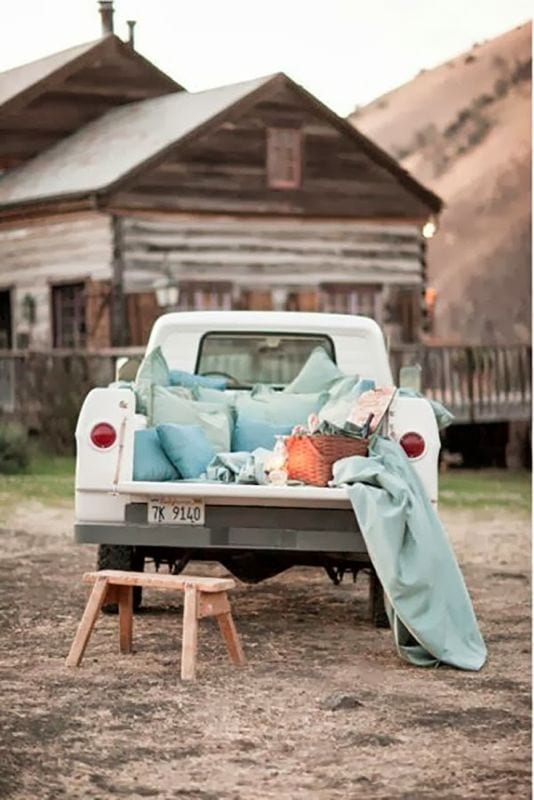 Step One: Truck bed with lots and lots of pillows & blankets!
Step Two: Projector & Bed sheet hung from garage.
Step 3: Pick out her favorite movie! (This will show that you pay attention to the little comments!)
Step 4: Snacks & Hot Cocoa. This is an important step because what is a movie without the snacks? Nothing! Pop some homemade popcorn, get your twizzlers & soda-pop, or even get her favorite red-only m&m's.
Step 5: Fuzzy Socks. This is really unnecessary, but during this time of year picking up some $5 fuzzy socks at your local Target will win you bonus points while keeping her toes warm!


Want to create her dream marriage proposal? We have the perfect way. Contact The Yes Girls to get started on your personalized marriage proposal, wedding plan, vow renewal, anniversary or date night today! We're so excited to work with you!