Here at The YES Girls, our passion is creating moments and memories that will last a lifetime.  We believe that romance should live not only in the extravagant milestones (such as a proposal) but in the everyday moments, as well.  We also know that planning these special moments, even on a smaller scale, can take time that many of us don't have much of.  So, for our already-engaged, newlywed, married ten years,or everywhere in between, our Date Night Package may be just the thing for you.  We can help you pull together a date night of any scale for any occasion (whether it be birthday, anniversary, or just because).  You can come to us with an idea, OR our creative team can put together two custom ideas highlighting the details of your relationship.
For the date night below, our sweet client wanted one last romantic night with her husband in their house before they moved.  We utilized many items that she already had, as well as purchased a few more pieces to pull it all together.  The two enjoyed a catered dinner from a nearby restaurant, and then watched a movie from the comfort of their adorable tent setup!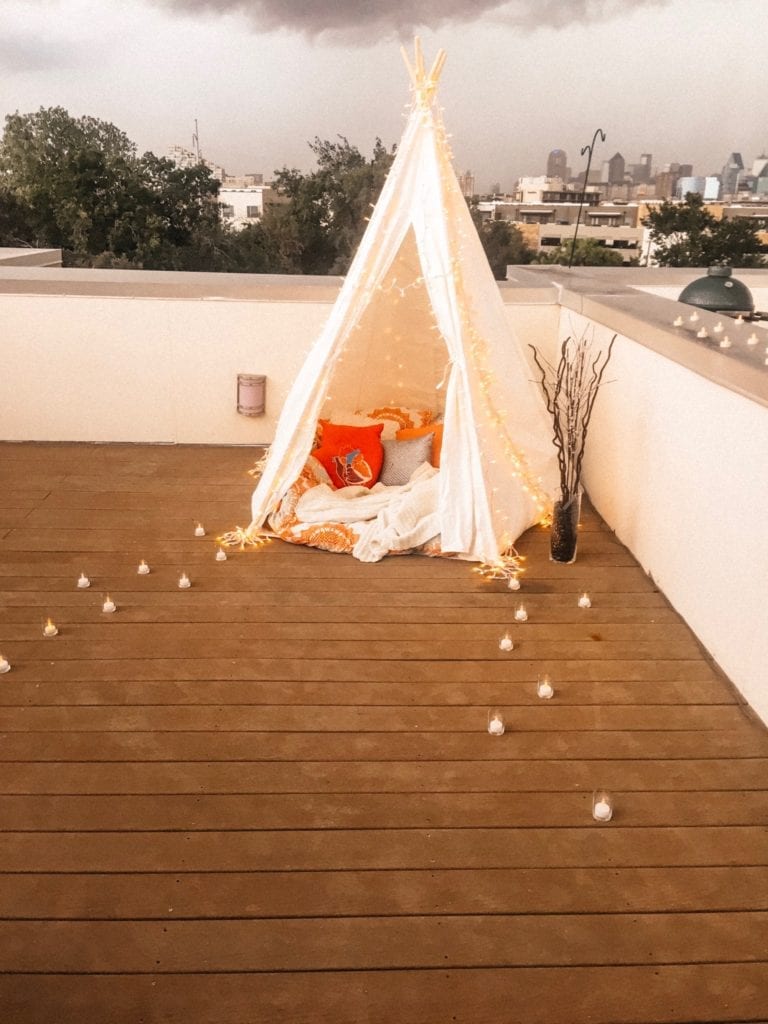 Vendor Love:
Date Night Planning: The Yes Girls
Day of Set up: Pearls and Poppies


Want to create her dream marriage proposal? We have the perfect way. Contact The Yes Girls to get started on your personalized marriage proposal, wedding plan, vow renewal, anniversary or date night today! We're so excited to work with you!